Joe Berwanger
1970 , Broadcasting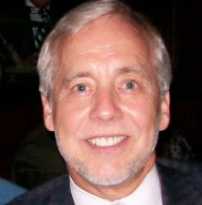 Residence
Bloomfield Hills, Mich.
Occupation
Owner/President, Innovations Marketing Group
Expertise
Media Advertising Sales: Sports, Television Stations & Networks, Websites, Political Campaigns & Spot Inventory
Media Business Planning
General Management of Television Stations, Cable Companies & Other Media Businesses
New Media: Traditional media efforts to compete with new media, ad/marketing agencies' place in the new world & the future of television & all electronic media.
At Penn State
During his time at Penn State, Berwanger was the chief announcer for the management team at WDFM, which was the student broadcast radio station at the time. He also worked in town at WMAJ radio, where he was the overnight disc-jockey.
Notable
Capping an extensive television career comprising executive corporate positions at CBS in New York, president of CBS-TV Spot Sales, VP/general manager of two large market TV stations, WDIV-TV in Detroit, KDKA-TV in Pittsburgh and VP/general manager of Comcast Spotlight's Michigan markets, Berwanger nowadays operates his own company, Innovations Marketing Group, and is partner in two startups. As president of Innovations Marketing Group, Berwanger has developed a spot sales pricing tool, conducted sales management training and spearheaded many marketing accomplishments for clients. He focuses on disciplines of advertising sales across many different media platforms, audience research, company business plans, marketing and much more. As executive vice president of ContentWISE, Berwanger develops video content for advertisers looking to corral media production, promotion and PR efforts as well as field compelling presentations. As partner in B&C Holdings, he searches and invests in companies in business areas as diverse as media and real estate development. Berwanger has won several awards, including a team effort Peabody Award at KDKA-TV for Second Chance; the White House Volunteer Award from President Reagan; the Daniel Lawrence "Man of the Year" award in Pittsburgh; a regional Emmy for an on-air editorial; and Group W Broadcasting's "Marketer of the Year" award. Berwanger has served on boards of over a dozen associations, including the Pennsylvania Association of Broadcasters and the Michigan Association of Broadcasters (both of which he chaired), the CBS Morning Show Production Committee, the NBC Affiliate Board, The Children's Center of Detroit and the Television Bureau's Sales Advisory Board.
Email: berwanger1@gmail.com
Twitter: @berwanger1