Scott Nulty
2016 , Advertising/Public Relations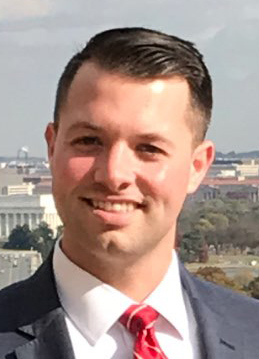 Residence
Washington, D.C.
Occupation
Military Legislative Aide, U.S. Sen. Jerry Moran
Expertise
Public Affairs
National Security Policy
Congressional Relations
At Penn State
Nulty held leadership positions on the Penn State Interfraternity Council and was heavily involved in THON. He also participated in the Bellisario College's Stanley E. Degler Washington Program, which allowed him to spend a summer interning for a U.S. congressman in Washington, D.C.
Notable
Nulty, a graduate of the U.S. Naval War College, is currently the primary military and defense adviser to U.S. Sen. Jerry Moran of Kansas. He manages the senator's role on the Senate Defense Appropriations Subcommittee and assists with his responsibilities as Chairman of the Senate Veterans Affairs Committee. In this role, Scott works with senior military leaders to advance legislation and acquisition programs that benefit our nation's military and service members. Nulty previously served in the office of U.S. Congressman Glenn "GT" Thompson (Pennsylvania) immediately after graduating from Penn State. In this role, he handled the congressman's defense, foreign affairs, veterans affairs, homeland security, natural resources and judiciary portfolios. During this time, he advanced legislation that allowed more than 700,000 veterans to gain increased access to telehealth care. He has traveled on numerous official congressional delegations, both within the United States and internationally, that met with foreign dignitaries and military officials to bolster the relationships between our partner nations.
Email: scottnulty@gmail.com