Career Tips from the Pros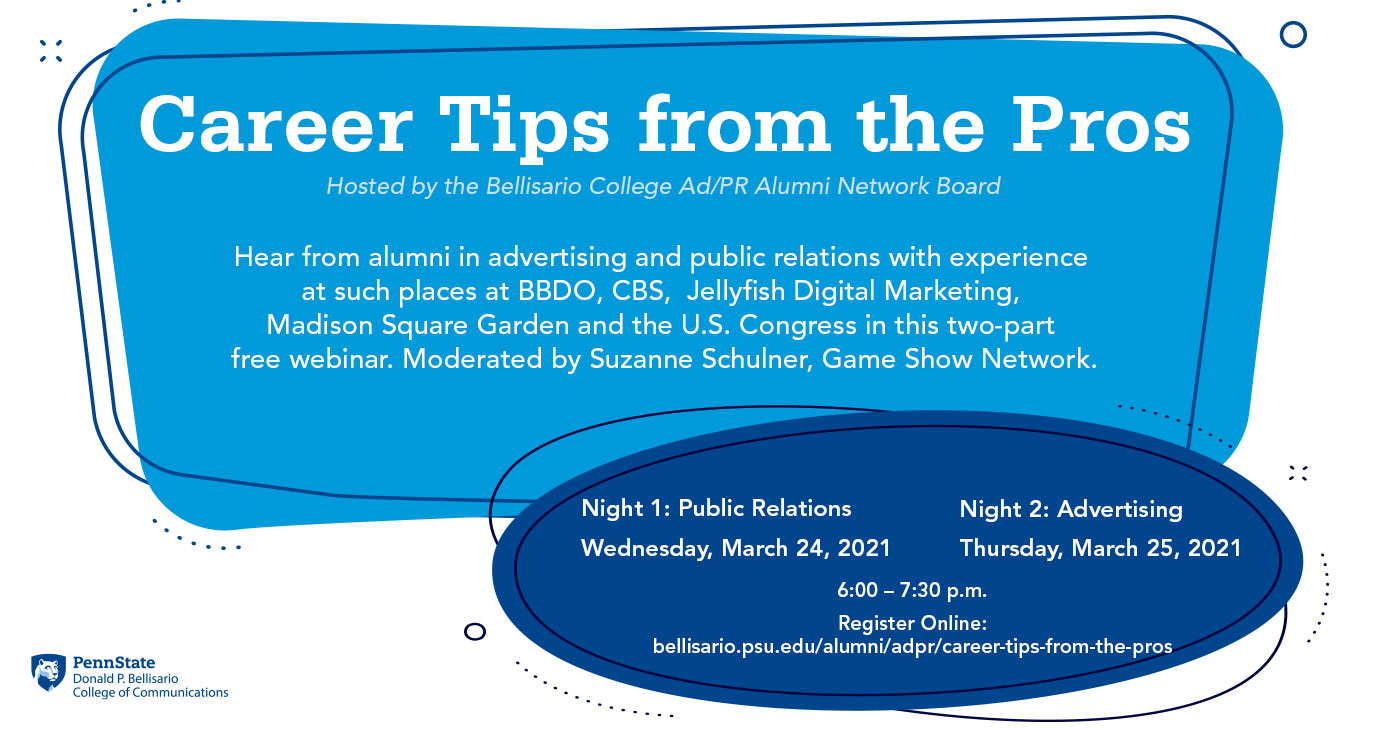 Hosted by the Bellisario College Ad/PR Alumni Network Board
Hear from alumni in advertising and public relations with experience at such places at BBDO, CBS, Jellyfish Digital Marketing, Madison Square Garden and the U.S. Congress in this two-part free webinar. Moderated by Suzanne Schulner, Game Show Network.
Night 1: Public Relations
Session featuring: Joe Berwanger, CBS-TV; Katie Blitz, DKC; Steve Lampert, AstraZeneca; and Scott Nulty, U.S. Senate Legislative Aide.
Night 2: Advertising
Session Featuring: Lauren Connolly, BBDO; Kathy Heasley, Heasley & Partners; Rachel Steinberg, Madison Square Garden; and Bailey Templin, Jellyfish