Brian Nawa
1991 , Advertising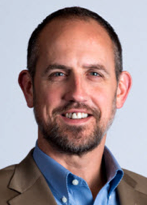 Residence
Collegeville, Pa.
Occupation
Associate Director, Multi-Channel Capabilities, Bristol-Myers Squibb
Expertise
Traditional & Digital Marketing: Print, Broadcast, Out-of-home, Web/Internet, Mobile App
Digital & Cross-channel Marketing Planning, Strategy & Implementation
Digital/Web: User Experience, Content Strategy, Organic & Paid Search, Social, Mobile App, e-mail Marketing, CRM
Global Reach: Operational/Tactical Deliveries in 20 Countries Across 4 Continents
At Penn State
As an undergraduate student, Brian interned at the State College radio station WQWK (FM) / WRSC (AM) -- working with on-air talent and internal copy producers on a range of promotional activities. Brian was an active member of the Penn State Ad Club.
Notable
Brian has more than 20 years in the workplace - including experience at leading pharmaceutical and financial services organizations. In that time, Brian forged a career within the digital landscape; designing and delivering on digital strategies and tactics in support of U.S. and Global brand initiatives. His leadership and vision in the digital space led to the industry's first business-to-business digital marketing platform and the industry's first, physician-directed mobile application. Prior to joining Bristol-Myers Squibb, Brian worked in a range of traditional and digital marketing based roles with Pfizer, Wyeth, The Vanguard Group, and Elkman Advertising and Public Relations.
Email: brian.nawa@bms.com
Twitter: @brian_t_nawa