Kevin Flintosh
2006 , Journalism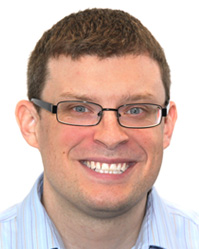 Residence
Allentown, Pa.
Occupation
Data Analytics Manager, Accenture
Expertise
Data Analytics
Corporate Communications
Project Management
At Penn State
Flintosh served as the Administrative Vice President for Lion Ambassadors and the Director of Communications for the Blue & White Society. He also spent two semesters as the public relations intern for the Bellisario College and was a Peer Tutor for the University Writing Center. Between his time as a student and an alumnus, Flintosh has served on at least one Penn State volunteer board annually since 2003.
Notable
Flintosh began his career as the Public Relations Coordinator for the Make-A-Wish Foundation of the Mid-Atlantic where he supported the Foundation primarily through media relations efforts. Following one year with Make-A-Wish, Flintosh transitioned into consulting with Accenture. From 2007-2019, he focused on supporting large Life Sciences organizations through a variety of technological and operational changes across IT, HR, Finance, and Sales & Marketing, departments. In 2019, Flintosh transitioned into an internal position with Accenture leading a data analytics team focused on security and compliance. Kevin married his wife Jillian in 2011 and has two sons, Cody and CJ.
Email: kevinflintosh@gmail.com
Twitter: @kflintosh