Alumni Notes
Latest Updates from Your Fellow Alumni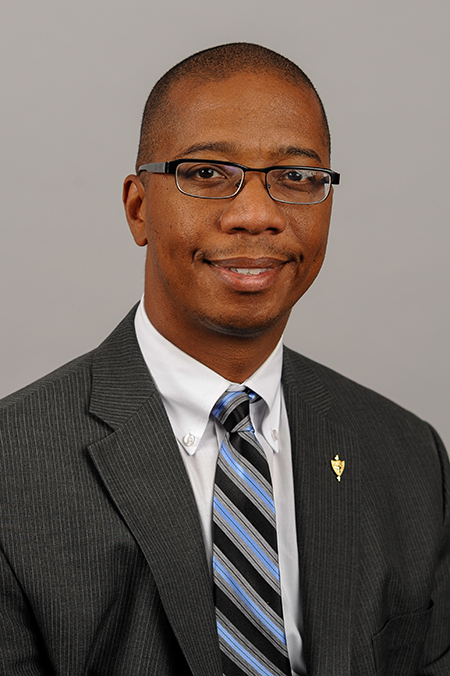 Vernon B. Harper Jr. (1992, Broadcast/Cable),
was named provost at California State University, Bakersfield. He earned his master's degree at West Chester University, and his Ph.D. at Howard University.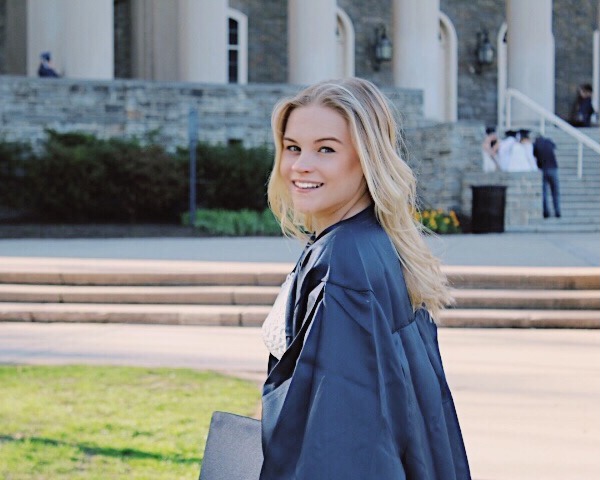 Brienne Felty (2018, Telecommunications),
is working as a digital sales specialist for ViacomCBS, based at CBS Local's Philadelphia stations — CBS 3 and The CW Philly.
Seth C. Bradley (2008, Broadcast Journalism),
won three New York Emmy Awards, including Best Sports Editor, as a member of the New York Jets 360 Content Team. The content team won seven Emmys this year, an all-time high for the Jets.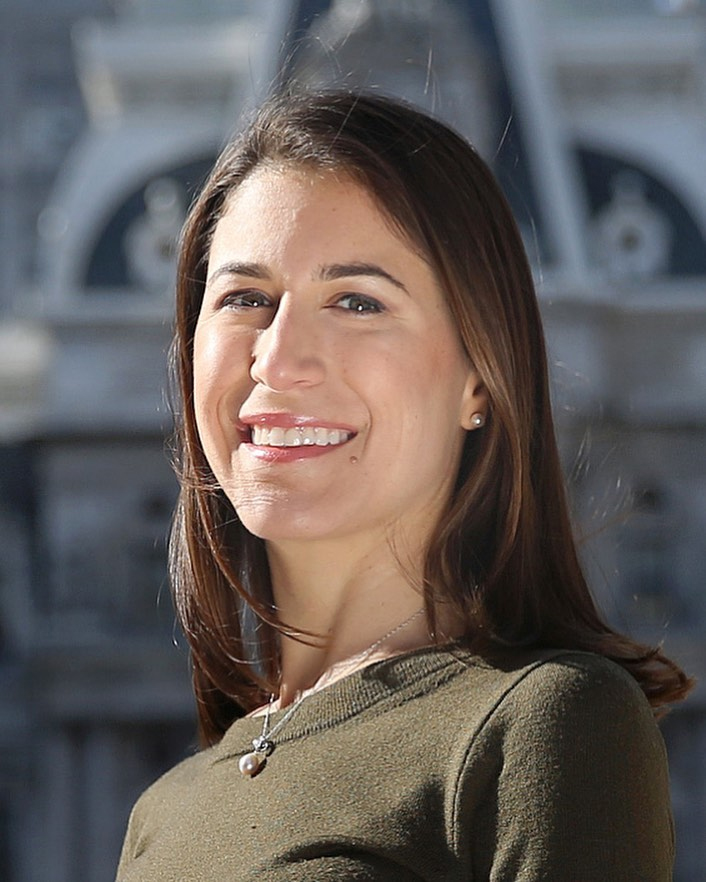 Claudia Vargas (2007, Journalism),
will be joining NBC Philadelphia and Telemundo 62 as an investigative reporter after spending 10 years at The Philadelphia Inquirer.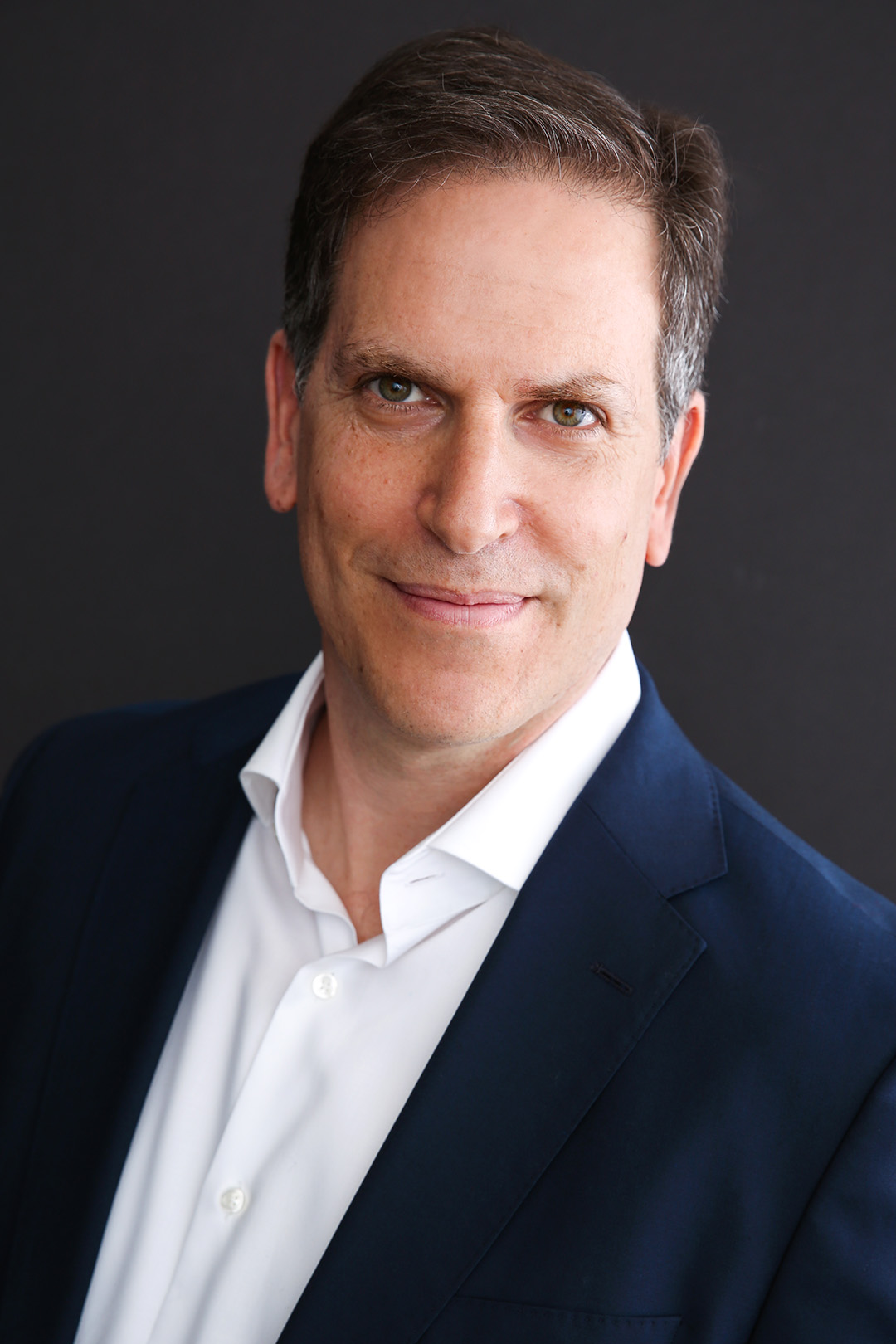 Ben Feller (1992, Journalism),
has been named a partner at Mercury, the global strategy firm where he has worked since 2013. Feller specializes in messaging and media strategy for clients, particularly universities and other mission-driven organizations. He was previously a journalist for 20 years, during which he became the Chief White House Correspondent for The Associated Press.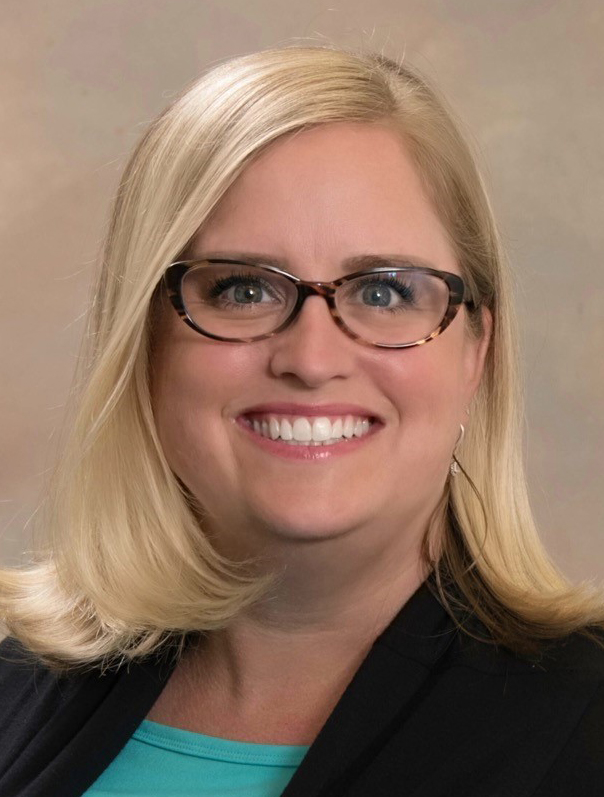 Lisa Walkiewicz (1997, Journalism),
was appointed president and CEO of Via of Lehigh Valley. Walkiewicz previously served as the organization's executive director. She has been with Via for 13 years, playing an instrumental role for the organization that serves more than 1,200 people annually in Lehigh, Northhampton, Carbon, Monroe, Pike, Bucks and Berks counties. It provides autism services, employment services for high school sctudents, expanded clinical services and inclusive early education.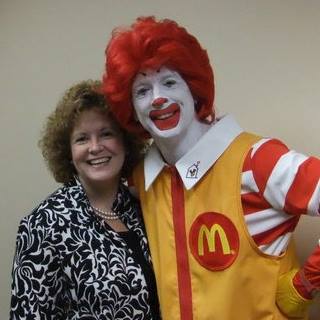 Kerry Ford Tomkowitz (1989, Print Journalism),
is president and chief storyteller at Kerry Ford Communications. Founded in Pittsburgh in 2017, the PR and social media firm specializes in large retail brands, family marketing clients and customized crisis counseling. The agency provides expertise in brand identity, campaign development, social media, CSR, media relations, crisis management,internal communications and special events planning. Kerry Ford Communications has also secured thousands of local, regional, national and international media placements. Key clients include McDonald's Restaurants, Disney On Ice, Monster Jam Motor Sports, Universal Studios Live, Jurassic Park Live, Ronald McDonald House Charities, GoodTaste! Pittsburgh, Urban Land Institute, and Dick's Sporting Goods Pittsburgh Marathon. Ford is the eight-time recipient of McDonald's Corporation's highest award for public relatins achievement and six-time winner of Renaissance Awards from the Public Relations Society of America. She is a board member of The Daily Collegian's Alumni Interest Group and the Outdoor Classroom. Kerry also chairs the PR committees for Ronald McDonald House Charities and St. Louise de Marillac School. Ford and her husband Ed Tomkowitz are parents to 8-year-old Kathleen and 19-year-old Greydon, a junior majoring in advertising/public relations in the Bellisario College.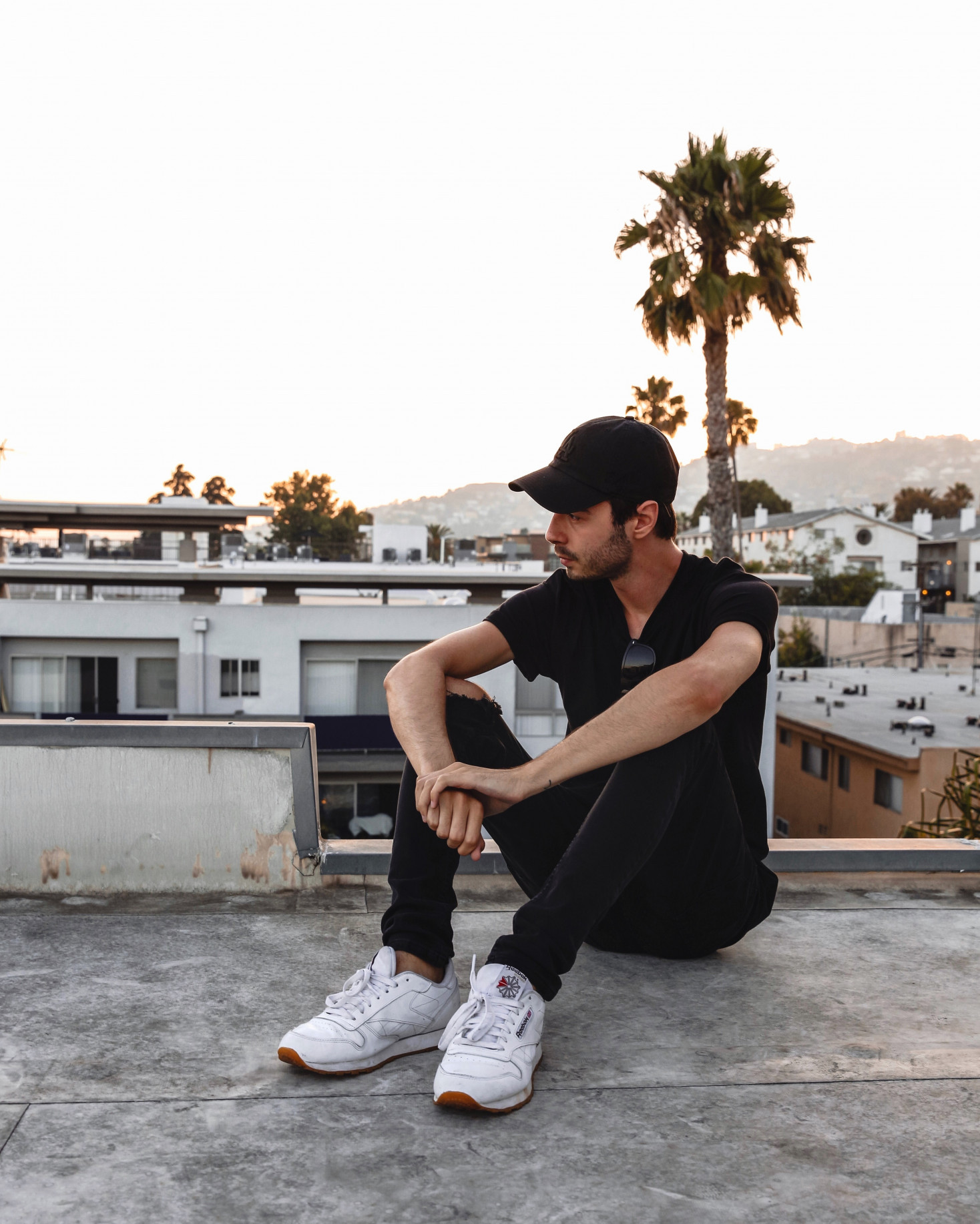 Kevin McKeee (2016, Journalism),
is a Los Angeles-based photographer who has made a name for himself on social media, specializing in portrait and music photography. Soon after graduating from Penn State in 2016, Kevin found himself on tour with hip hop artist Sammy Adams as his official tour photographer. At the end of four years and just over six U.S. tours, McKee decided to chase his dreams by moving to Los Angeles and expanding his career even more. In just under a year, he grew his brand substantially. Now he focuses on his portrait photography, as well as shooting various bikini and lingerie campaigns around the Los Angeles area with some of the biggest brands to date. His editing style is artistically natural, accenting the natural beauty of both his models and the stunning locations he shoots. With an incredibly diverse portfolio, his work has been featured on various media publications and outlets such as Billboard, Apple Music, AOL Music, People Magazine and more. His work includes brands such as Savage x Fenty, Tinder, Lexus, and Los Sunday's Tequila.
Website: http://www.kevinandrewmckee.com
Professional Instagram: http://www.instagram.com/McKeeK2
Maria Canales (2017, Journalism),
accepted new position as the social media manager for General Dynamics Mission Systems in Northern Virginia.
Dennis J Dembek (2010, Journalism),
graduated with an M.D. in 2018 and is an anesthesiology resident in Michigan. He previously wokred at a marketing firm outside New York City.
Mandy Hofmockel (2011, Media Studies),
now the managing editor, audience for Hearst Connecticut Media Group.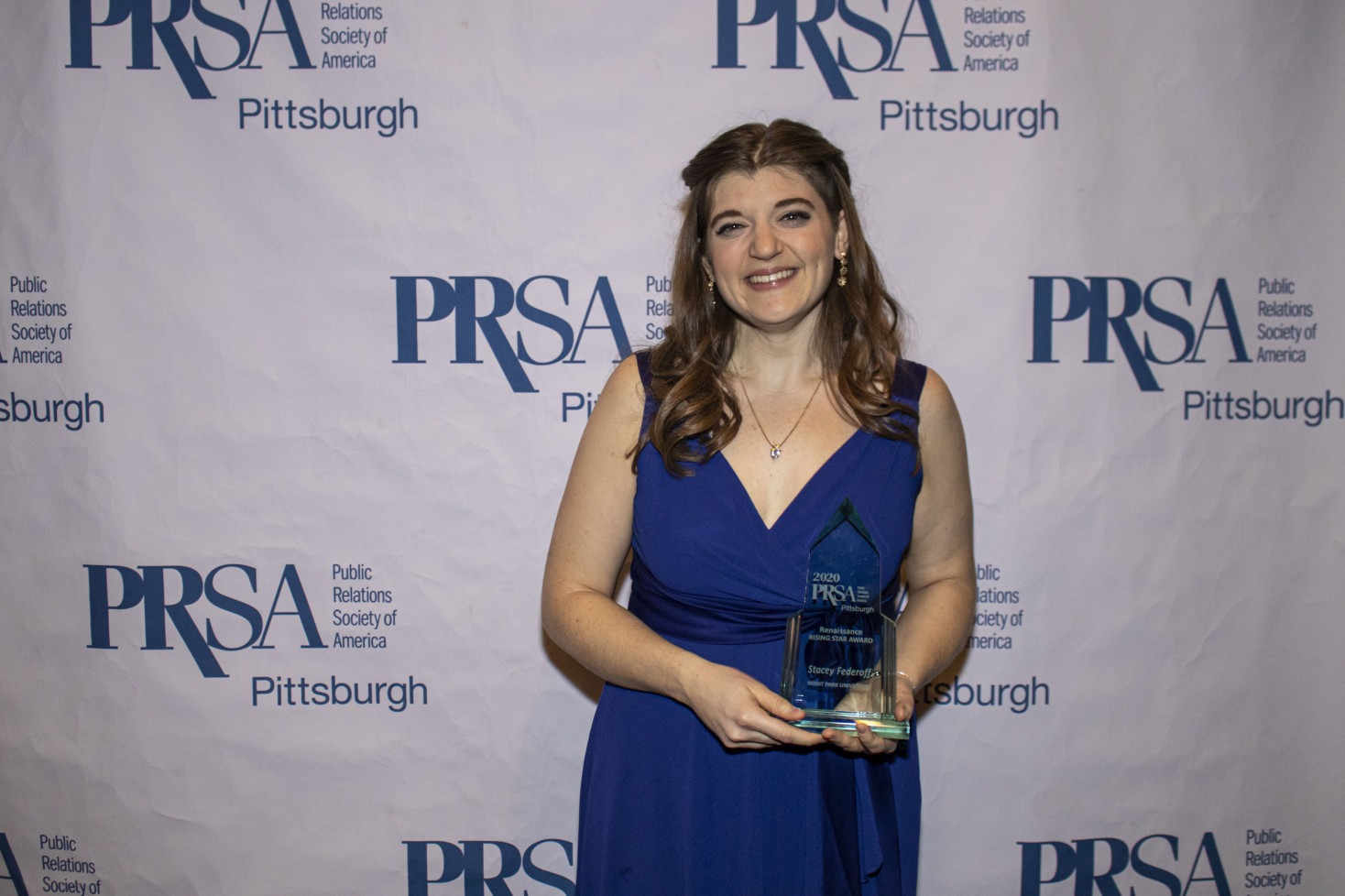 Stacey Federoff (2009, Journalism),
was honored with the Rising Star Award at the 2020 Rennaissance Awards hosted by PRSA Pittsburgh. Nominees for the award have less than five years public relations experience, which is true, since she is studying public relations in the concurrent M.A. in communications and M.B.A. program at Point Park University. There, she leads the revived Graduate Student Association as president. Federoff spent eight years as a journalist in the Pittsburgh region before becoming graduate assistant at the Point Park Center for Media Innovation. She also serves on the board of PRSA Pittsburgh as web content manager.
Arthur Miller (1947, Journalism),
who has been retired for more than 20 years, enjoyed a varied career as a beginning reporter, news editor of the Navy's magazine All Hands, writer and editor for 14 years at National Geographic and later as public affairs officer for the National Park Service during the nation's Bicentennial celebration. Upon retirement, he and his wife traveled the nation in their motorhome as they gathered material for seven books on natural and cultural history subjects, including "A Guide to the Homes of Famous Pennsylvanians." A member of the Society for Professional Journalists, he is a longtime member and board member of the National Press Club in Washington, D.C. He lives is Audubon, Pennsylvania.
Camille Mola (2014, Advertising/Public Relations),
is the head of advertising, marketing and public relations of the Academy of Vocal Arts (AVA), which is the world's only tuition-free institution dedicated exclusively to the study of voice, and is also the world's premier institution for training young artists as international opera soloists. She also runs a Philadelphia-based lifestyle blog, Positive Publicity, where she highlights anythign and everythign Philadelphia, and has a series called "FemFocused," where she highlights a variety of women (artists, musicians and entrepreneurs).
Kevin Kingsbury (1995, Journalism),
recently left Dow Jones after nearly 24 years. He is currently a China markets editor with Bloomberg and remains in Hong Kong.
John Guglielmetti (1998, Journalism),
is currently senior director of entertainment for Carnival Cruise Line. In this role, he oversees the entertainment recruitment, training and ongoing operations for our fleet of 28 ships. This includes production shows, live music and activities/parties/events.
Paula Hermsdorf (2018, Broadcast Journalism),
is a production assistant/producer at NASCAR Productions. She is co-producer of NASCAR's "The InField with Alex Weaver and Samantha Busch."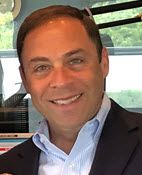 Brit Goldstein (1992, Advertising/Public Relations),
is area president of the Pennsylvania region of the iHeartMedia Markets Group. He has spent the past 15 years with iHeartMedia, most recently serving as area president for iHeartMedia Wilmington, Delaware, and Salisbury, Maryland. As area president, Goldstein worked closely with the programming, business and sales teams and oversaw on-air and digital programming operations as well as creating new business and revenue growth opportunities for the combined 11 brands. Prior to joining iHeartMedia, he held the position of vice president of revenue management, supervising the revenue management team in 40 markets and 192 broadcast brands, including New York City, Philadelphia, Boston, Washington, D.C., Pittsburgh and Charlotte.
Amanda Oey (2007, Advertising/Public Relations),
recently joined S&P Global's corporate communications team as their Americas communications lead for the market intelligence division.
Brad Youtz (1996, Advertising/Public Relations),
will be celebrating 23 years at Harmelin Media, which includes many Penn Staters, in April 2020.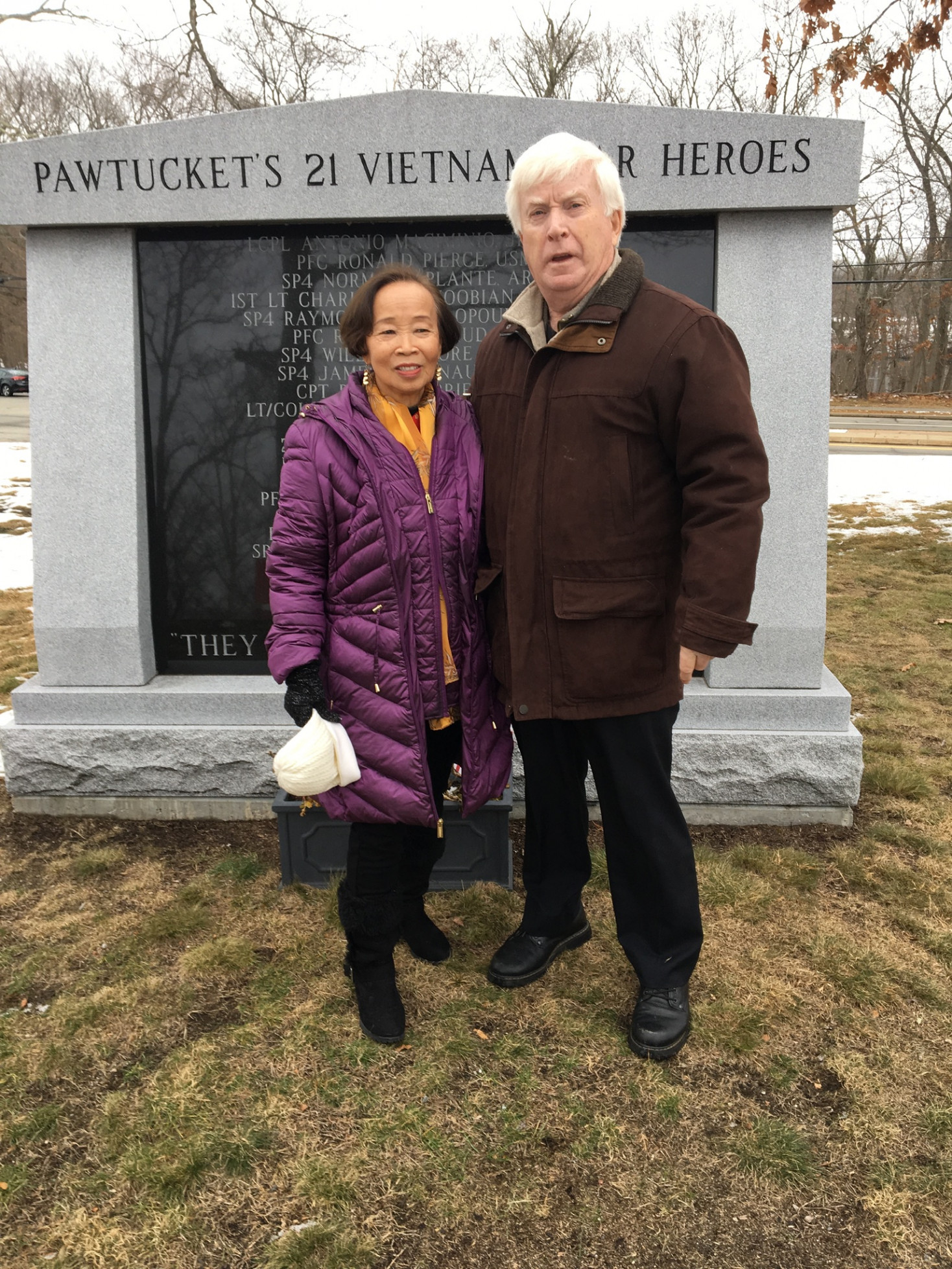 Terry Nau (1972, Journalism),
has completed his fifth and final book on the Vietnam War, an oral history, titled "Voices of the Vietnam War." Nau was drafted out of Penn State in the later rounds of 1966 and returned to school in 1968 after serving as an artillery soldier in the war. One of his books, "They Heard the Bugle's Call," triggered a $40,000 fundraising campaign that financed a Vietnam War memorial in Pawtucket, Rhode Island, where Nau worked for 30 years as sports editor of the local newspaper.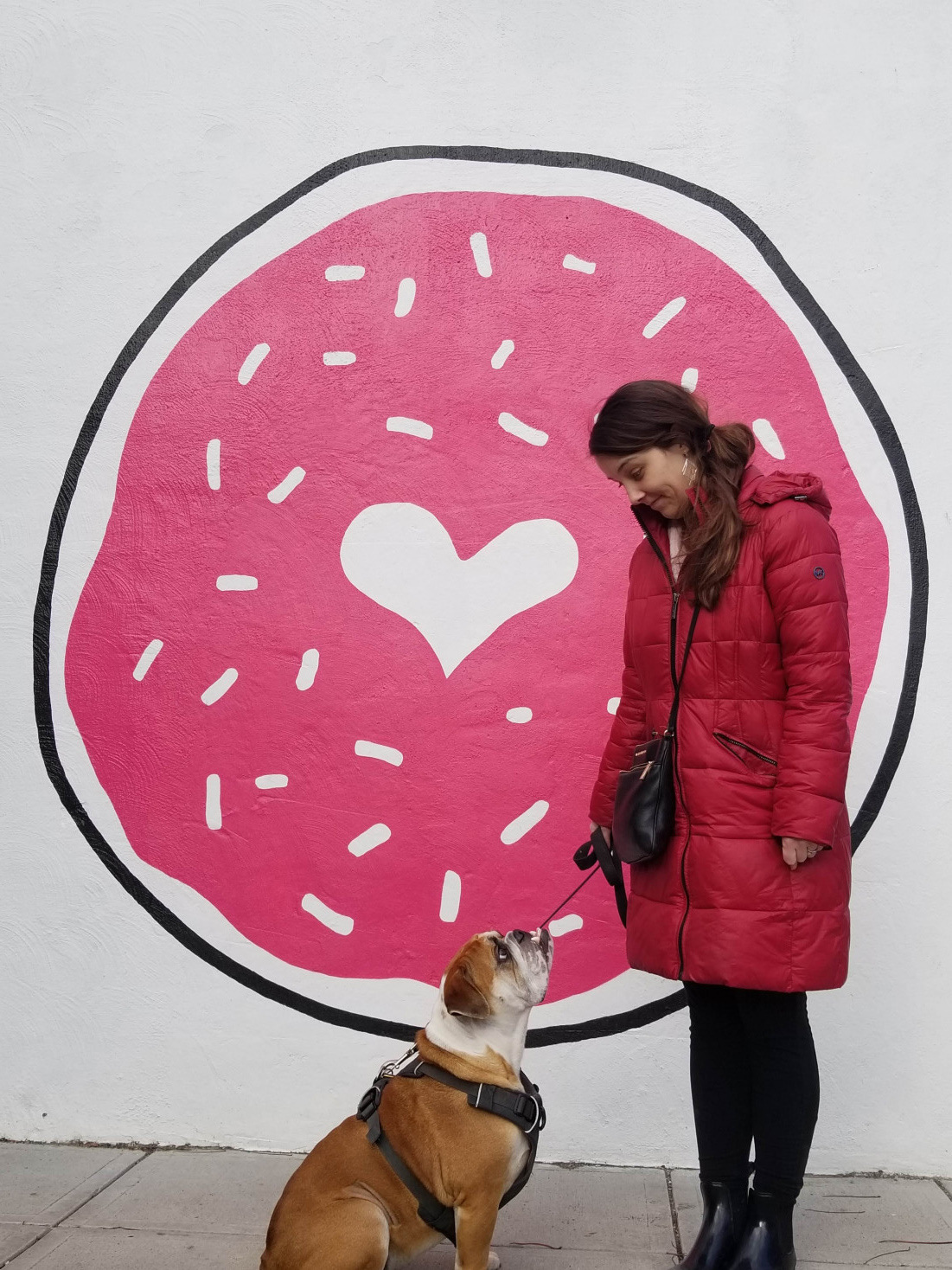 Vanessa Maley (2011, Advertising/Public Relations),
serves as the event coordinator for the Department of Computer Science at Cornell University in her hometown of Ithaca, New York. She previously taught English for a year in Spain as she and her husband traveled around Europe. Before that, she spent five years as an event and tradeshow account manager for G&S Business Communications in Raleigh, North Carolina.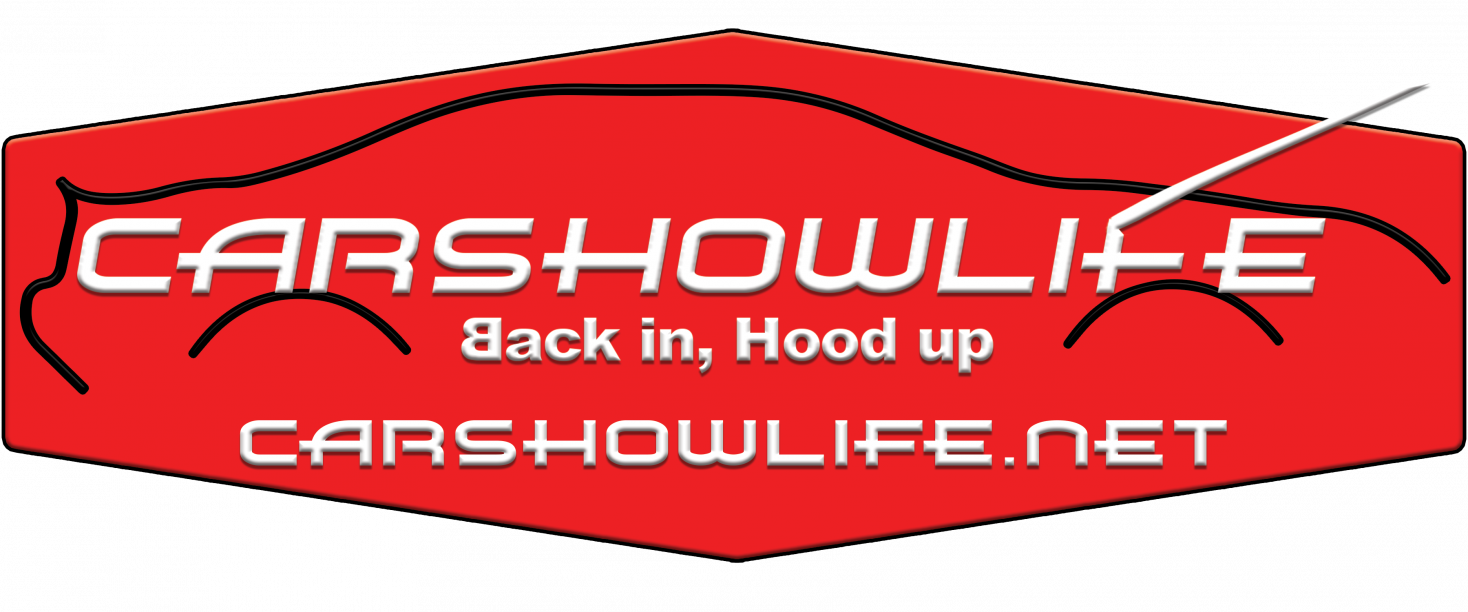 Rick Bottegal (1997, Telecommunications),
has founded Car Show Life (carshowlife.net), which creates cars show displays, t-shirts and logos for car enthusiasts. The project allows him to pursue his passion for automobiles in a non-mechanical avenue. He's working alongside builders and collectors in a creative capacity. Bottegal (aka Drake Donovan) previously spent 20-plus years in radio broadcasting. He continues to offer creative services for radio and television and does some voice-over work (drakedonovan.com).
Keith Stancavage (2000, Telecommunications),
develops web systems for the Pennsylvania Department of Edcation to manage its needs in the area of special education.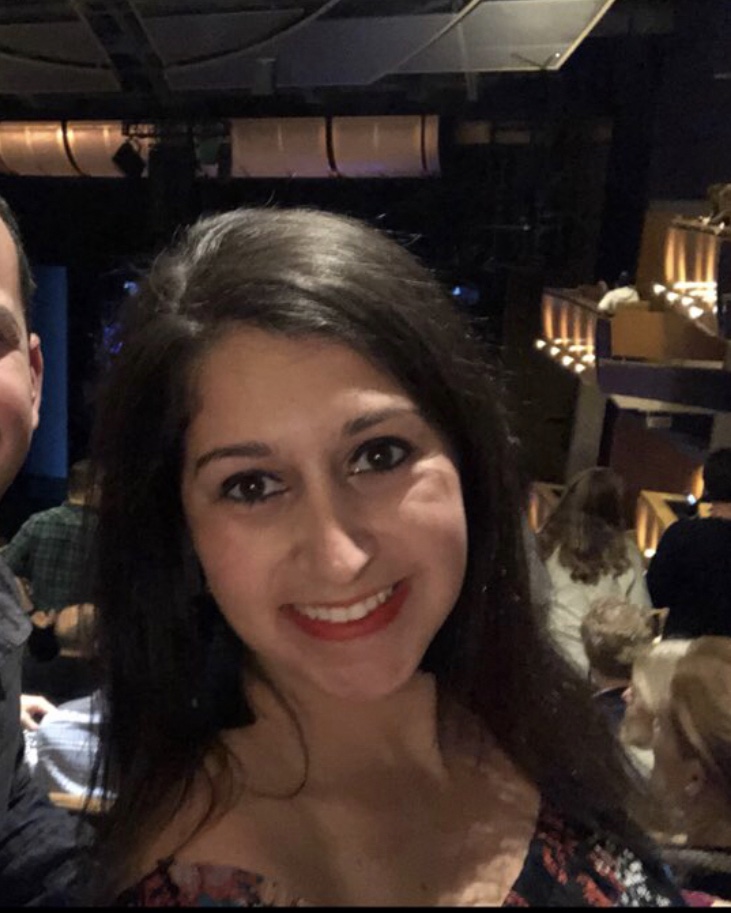 Brittany Sykes (2010, Advertising/Public Relations),
recently launched her own PR firm, Brittany Sykes PR (www.brittanysykespr.com), based out of Los Angeles where she specializes in everything consumer and lifestyle.
Kevin France (2015, Broadcast Journalism),
writes scripts for Fox News affliates across the nation in New York City.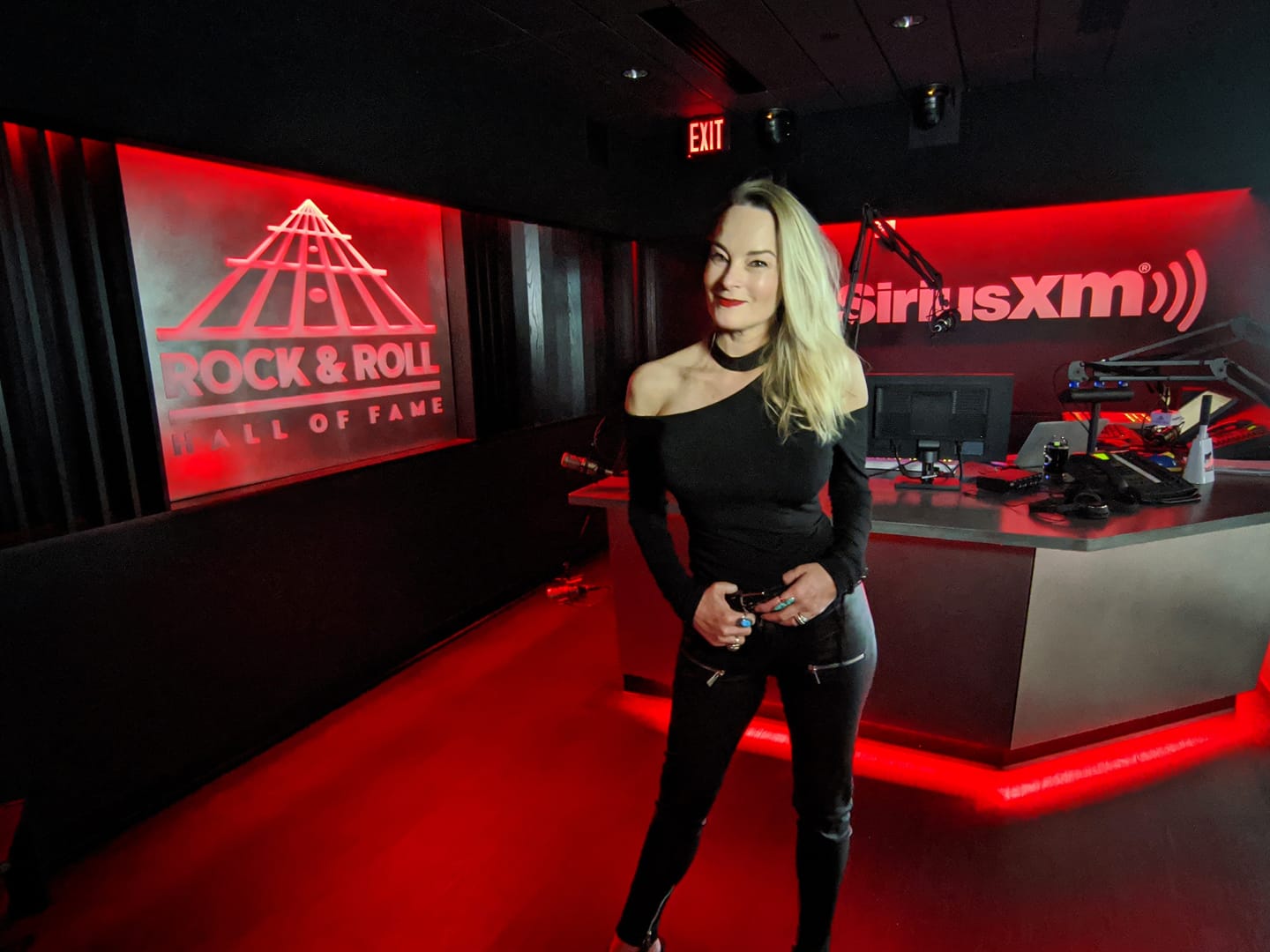 Katherine Boyd (1989, Broadcast Journalism),
will mark her third anniversary as weekend host on SiriusXM Classic Vinyl in February 2020. Boyd's classic rock show broadcasts live across North America on SiriusXM Radio, Channel 26, and around the world on the SiriusXM App. SiriusXM has more than 33 million subscribers. Boyd broadcasts live each weekend from the studio is the heart of the Rock and Roll Hall of Fame in Cleveland. Fans are invited to stop by the Rock Hall and watch her in action Saturdays and Sundays from 12-6 p.m. She can also be followed on Facebook, Twitter and Instagram at @KatBoydRocks.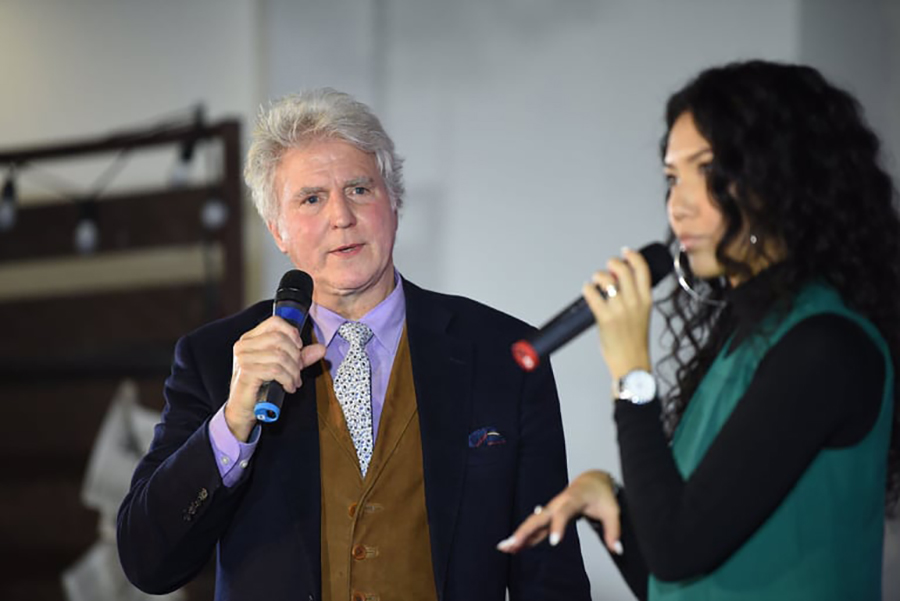 Michael Ray Smith (2019 MA, Media Studies),
distinguished visiting professor of journalism at LCC International University (Lithuania), organized a one-of-a-kind website for the student press. The student-run site (iuconline.com) is the only faith-based, English-speaking, student-run news site in Europe that uses a North American-style of education. In addition, Smith recently addressed journalists in Ukraine and met with the press secretary for Ukrainan president Volodymyr Zelensky (photo).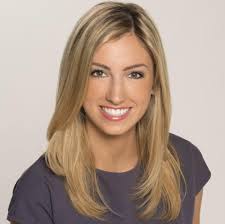 Alex Hogan (2016, Broadcast Journalism),
joined Fox News as a general assignment reporter. She previously worked for WFMZ-TV in Allentown, Pennsylvania, and WTAJ-TV in Altoona, Pennsylvania. As an undergraduate, her report about human trafficking earned an award from the College/University Producation Awards, the equivalent of a regional Emmy, from the National Academy of Television Arts and Sciences Mid-Atlantic Chapter. Born and raised in Switzerland, Hogan is multilingual and has lived in Spain, Israel and seven states across the United States.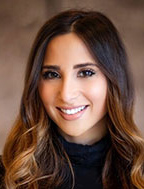 Hayley Cohen (2019, Advertising/Public Relations),
was hired as an associate at Hill+Knowlton Strategies in New York City.
Jennifer Bullano-Ridgley (2003, Advertising/Public Relations),
was promoted to VP of media relations with the Pittsburgh Penguins. She is in the midst of her 14th season with the team.
Rob Macko (1995, Broadcast Journalism),
was named primary news anchor at WOWK-TV (CBS) in Charleston-Huntington, West Virginia, in September 2019. He was previously primary anchor at KLFY-TV (CBS) in Lafayette, Louisiana, from 2014-2019.
Tiffany Ng (2012, Advertising/Public Relations),
works as a sales associate at WPXI-TV in Pittsburgh.
Ashley Gold (2011, Print Journalism),
is a Washington reporter for The Information, a San Francisco-based tnews startup that writes exclusive stories about the tech industry. Previously she held roles at POLITICO and the BBC.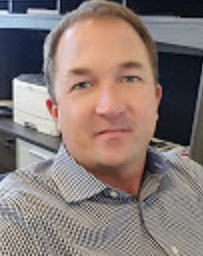 David Wojciak (1993, Journalism),
was named cirector of Communications at Lincare, the leading U.S. provider of respiratory care in the home. Wojciak, who joined the company in July 2018, leads the Lincare communications function, with a focus on supporting executive and HR communications as well as overall employee engagement. He owns the end-to-end communications process in collaboration with business leaders and provides creative design and content for the intranet portal. He also develops plans to support and partner with communities.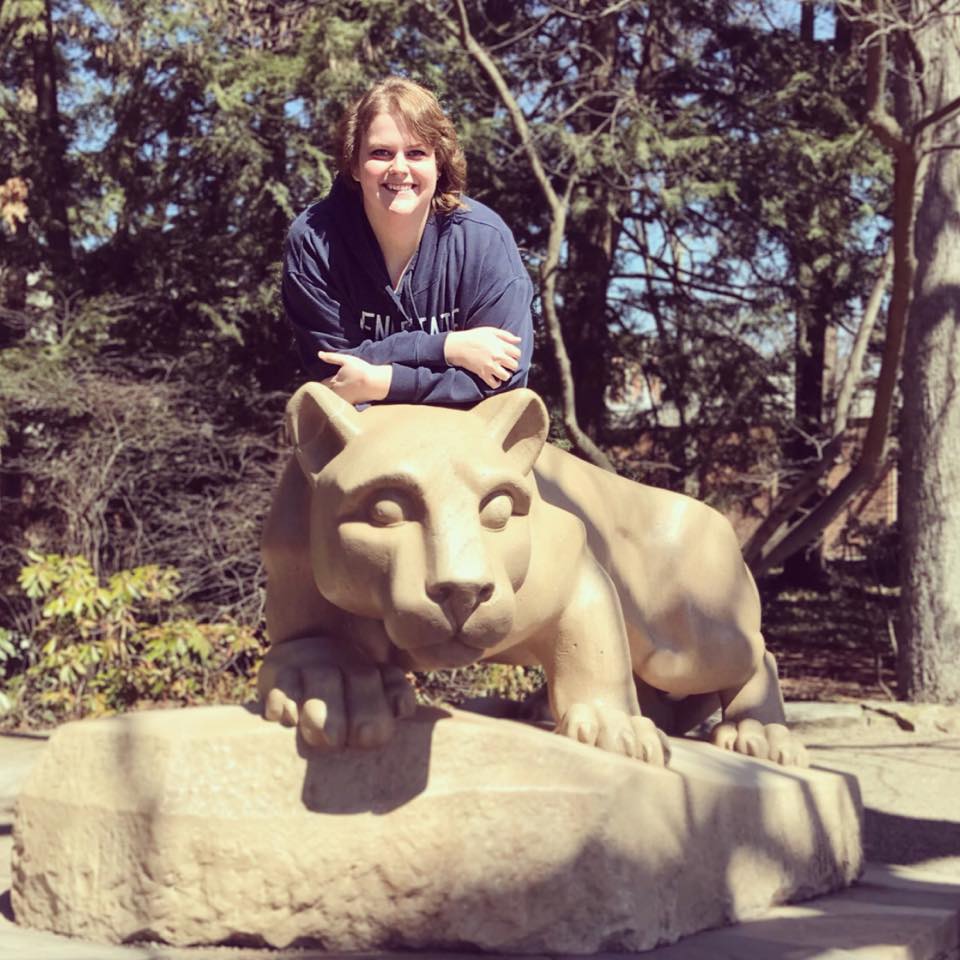 Jocelyn Brumbaugh (2012, Print Journalism),
was hired by Hearst Television in December 2019 as a digital curator for the national news desk located at WTAE in Pittsburgh. The team publishes and syndicates national news for more than two dozen Hearst stations across the U.S. and also handles social media posts, push alerts, live streaming and special projects for those stations. She departed print journalism with seven years of experience, the last four years as the Cambria County courthouse/government reporter at The Tribune-Democrat in Johnstown, Pennsylvania.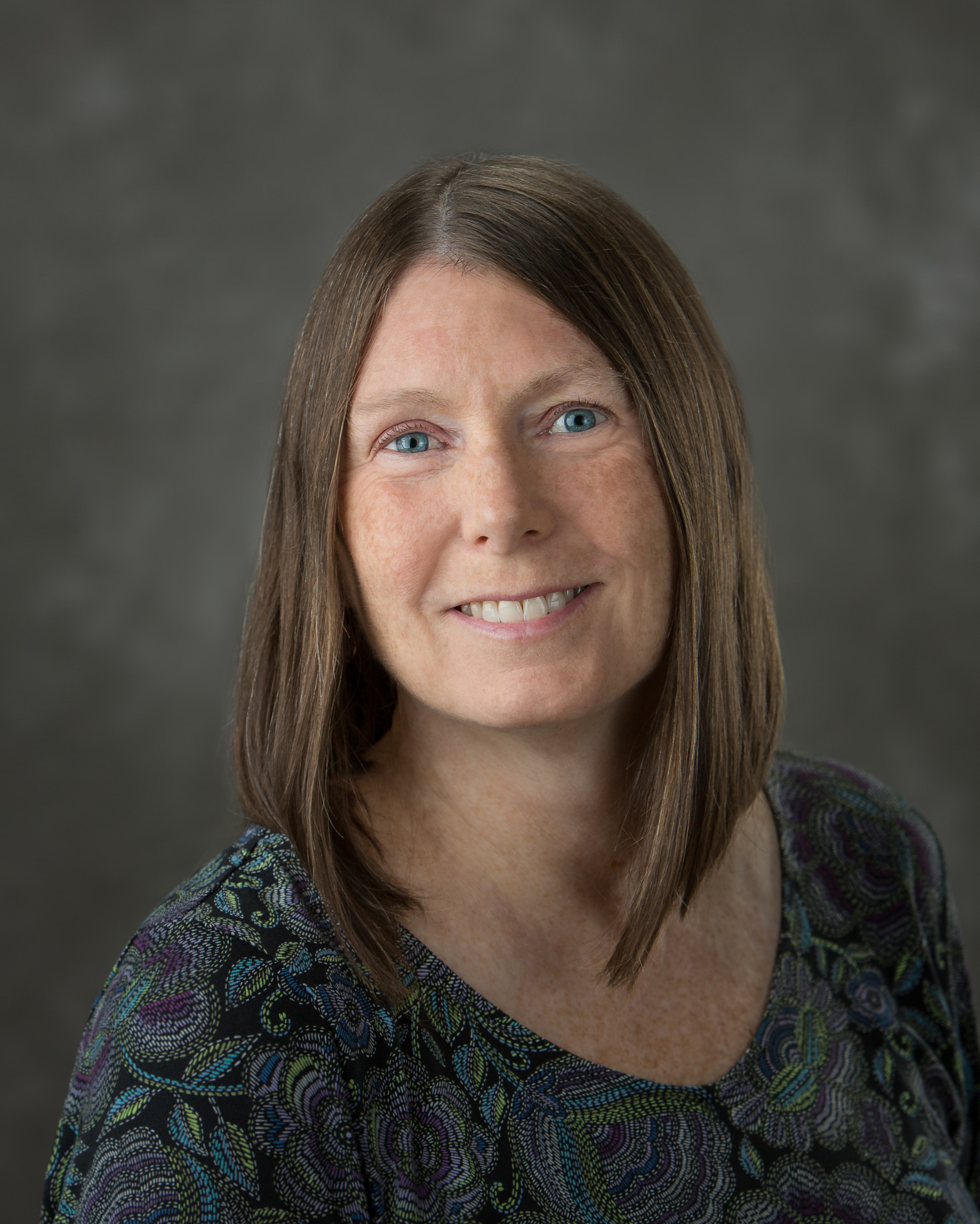 Katy Koontz (1981, Journalism),
was honored twice this fall during the Folio: Show, an annual event in New York City that focuses on excellence in magazine publishing. She won a 2019 Folio: Eddie Award for her editor's note in the March/April 2019 issue of Unity Magazine, and she was also named to the 2019 Folio: 100 list, which "shines a spotlight on those who have truly made a significant impact on their company or the industry." Koontz has been the editor of Unity Magazine for the past six years.
Anne Casper (2016, Journalism),
earned three Mid-Atlantic Emmy Wards for producer, photographer and video editing work. She works as a digital content associate for WQED Multimedia in Pittsburgh.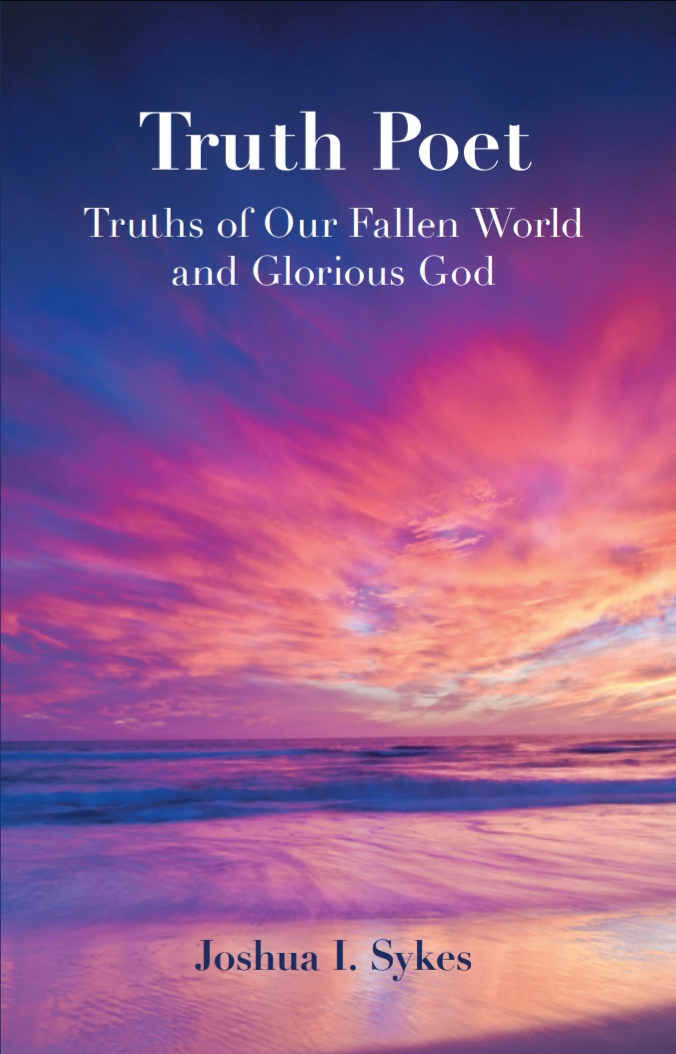 Joshua Sykes (2008, Photojournalism),
has published "Truth Poet: Truths of Our Fallen World and Glorious God," seeking and showcasing truth through poetry, songs and sayings. More info: ttps://joshuasykesauthor.wixsite.com/jsykes

Laurie Alicia Roth (1999, Broadcast Journalism),
and Robert H. Schmitt Jr. got engaged on July 13, 2019. Laurie is the municipal clerk, registrar and public information officer in Allentown, New Jersey. Robert is a graduate of Temple University who works as a product merchandiser for Allied Beverage, and is the newest fan of the Nittany Lions.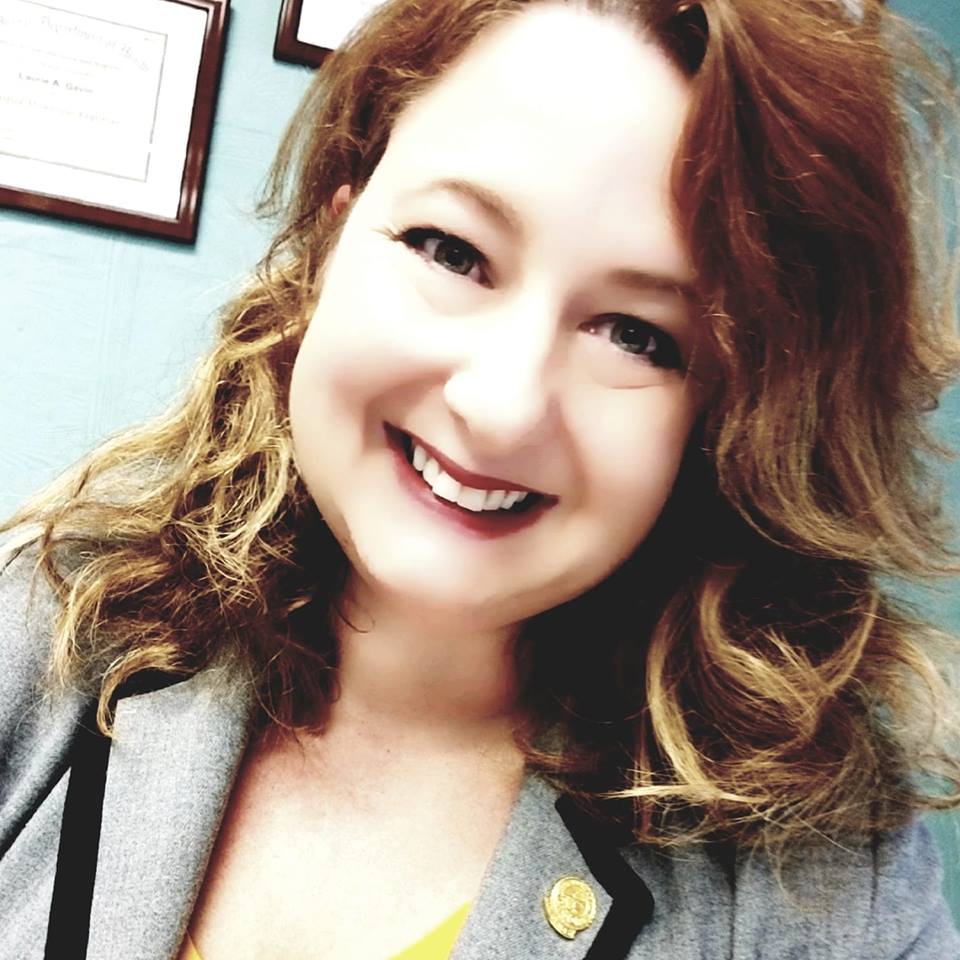 Laurie Alicia Roth (1999, Journalism),
MAS, RMC, CMR, was re-appointed to her position as municipal clerk, registrar and public information officer with the Borough of Allentown, New Jersey. With her re-appointment she is granted tenure. Roth has been working for the Borough of Allentown since 2015.
Nicole Wilson (2002, Telecommunications),
recently joined L.B. Foster, headquartered in Pittsburgh. For more than a century, L.B. Foster has provided the materials necessary to construct and maintain major transportation, construction, energy, recreation and agriculture projects. L.B. Foster products have recently contributed to the improvement of many landmark structures including the Panama Canal, Brooklyn Bridge and New Orleans flood walls. As the Manager, Talent Development, she manages the design, implementation, and management of company-wide talent management initiatives across the talent life cycle, including recruiting and on-boarding, performance management, training and development, succession planning.
Kristen Huth Rowe (2009, Journalism),
is the librarian at Pine-Richland Middle School in Gibsonia, Pennsylvania. She lives in Pittsburgh with her husband, Gregory Rowe ('09 Eng).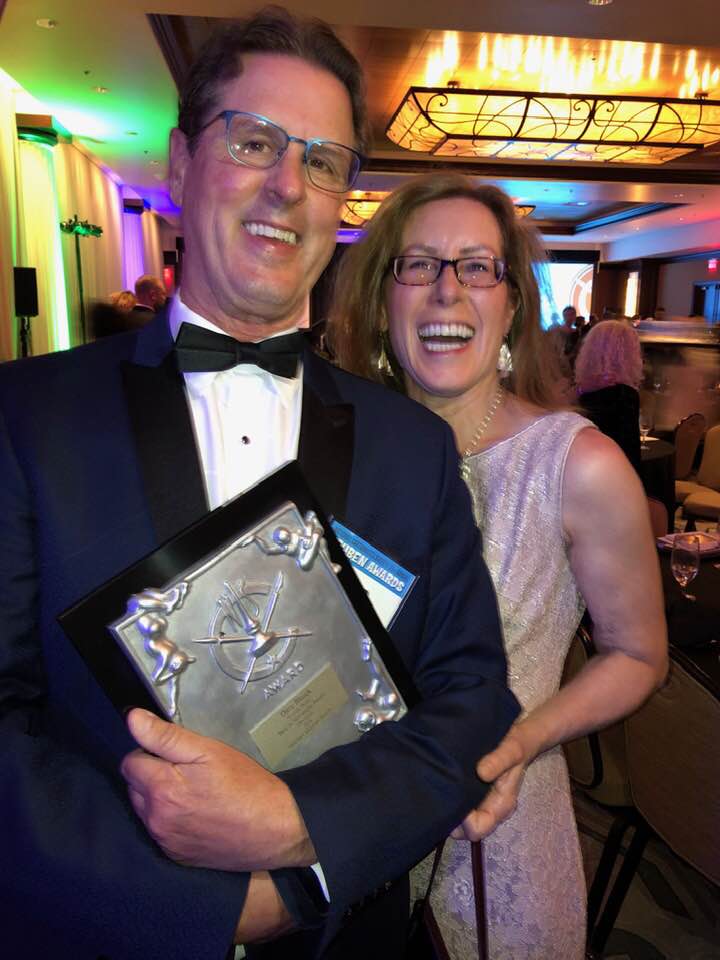 Dave Blazek (1979, Journalism),
has won a prestigious Reuben Award for Best Newspaper Panel Cartoon in America from the National Cartoonists Society. Blazek's work was honored for his cartoon, Loose Parts, which is syndicated nationally to newspapers by the The Washington Post. The Reuben Award is the Oscar of cartooning and Blazek's work was recognized by 500 of the world's best cartoonists, illustrators, graphic novelists and Hollywood animators. Also, his seventh book of cartoons – Quirky Rectangles of Mirth – has been released. Learn more about Dave and get his books at LoosePartsComic.com. Dave lives with his wife Eileen ('79 Sci) live in Valley Forge, Pennsylvania
Curt Harler (1972, Journalism),
published "Historic Caves of the Cuyahoga Valley" in May. It's his fourth book on caving to go with two on rock climbing and several on high-tech subjects. In June, Harler was inducted as a Fellow in the National Speleological Society.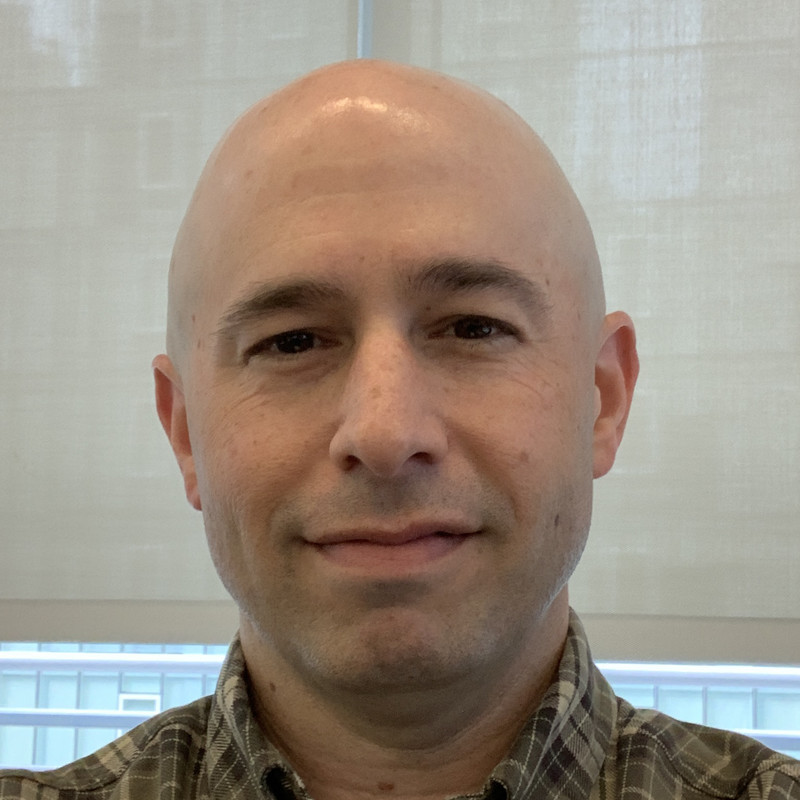 Mike Abrams (1994, Journalism),
was named senior editor for editing standards at The New York Times. In that role he: coordinates training programs for editors; recruits and tests new editors candidates' helps run the "flex desk," a training ground and editing support system; oversees quality control in editing; and helps with standards and ethics issues.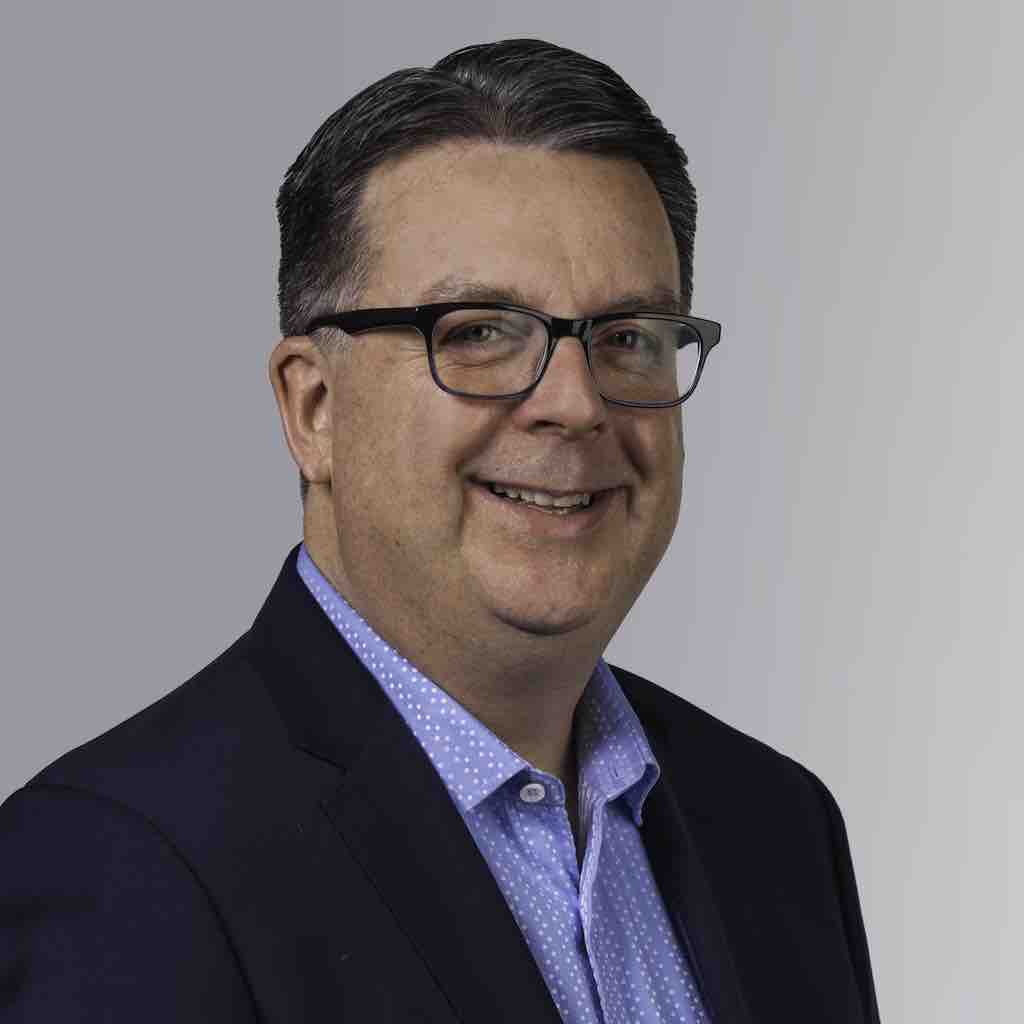 Thomas R. Loebig (1980, Journalism),
was named chief content officer of the American Philatelic Society. With members in more than 110 countries, the APS is the largest, non-profit organization for stamp collectors in the world. Founded in 1886, the APS serves collectors, educators, postal historians and the general public by providing a wide variety of programs and services. Loebig will lead the organization's present content initiatives and set the strategy for future growth.
David Roush (2004, Journalism),
was one of 17 winners -- from a record 7,100 nominations -- of the seventh annual Big Apple Awards, honoring exemplary New York City public school teachers. Roush, David Roush, a media communications teacher at Harry S. Truman High School in the Bronx, makes the classroom feel like a real television production studio, holding five-minute 'staff meetings,' and then releasing students to complete their work. He goes above and beyond to create opportunities for his students, like coordinating a Saturday morning internship program with CBS News. Classmates hold each other accountable for their successes through a positive and safe environment that supports and accelerates learning. One student said: "He helps all his students equally and shows us no matter where you come from we are all like a family."
Kalyn (Conner) Flockhart (2004, Film-Video),
is a director at ESPN and celebrating 15 years with the company this summer. She recently was awarded a Sports Emmy for Outstanding News/Feature Anthology for "E:60" and a Peabody Award for the network's collaborative coverage of the Larry Nassar/Michigan State gymnastics story.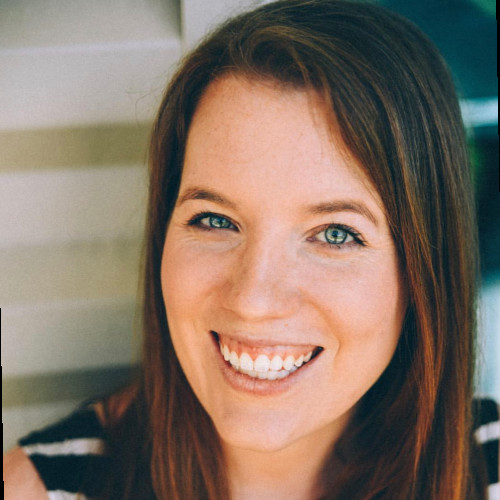 Meghan Loder (2016, Journalism),
was hired by the Washington Redskins as a social media manager.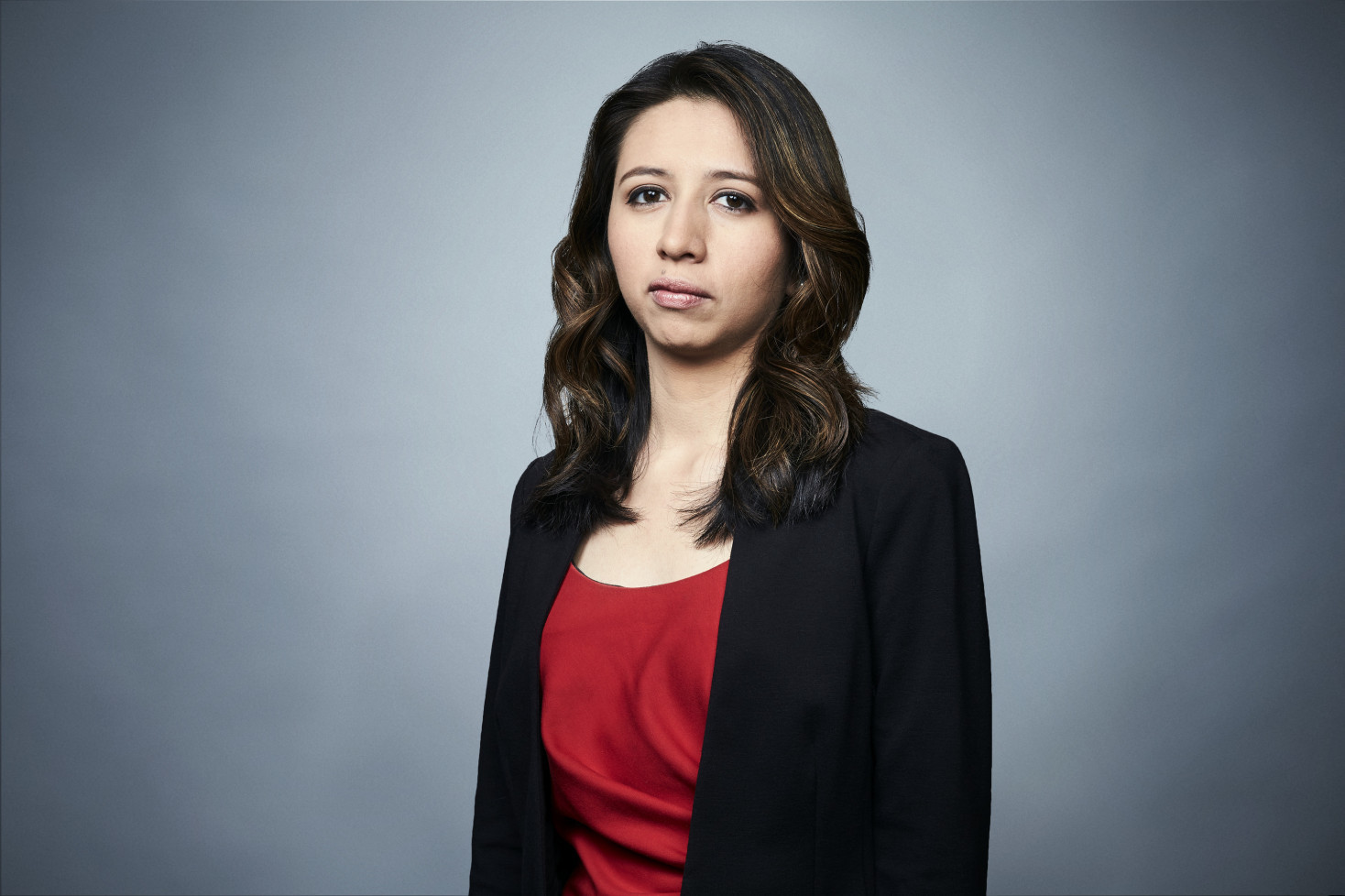 Angela Barajas (2011, Broadcast Journalism),
is a CNN field producer. She covers domestic breaking news out of Atlanta. Prior to her field producing role, Angela worked for CNN International as a content producer for international affiliates.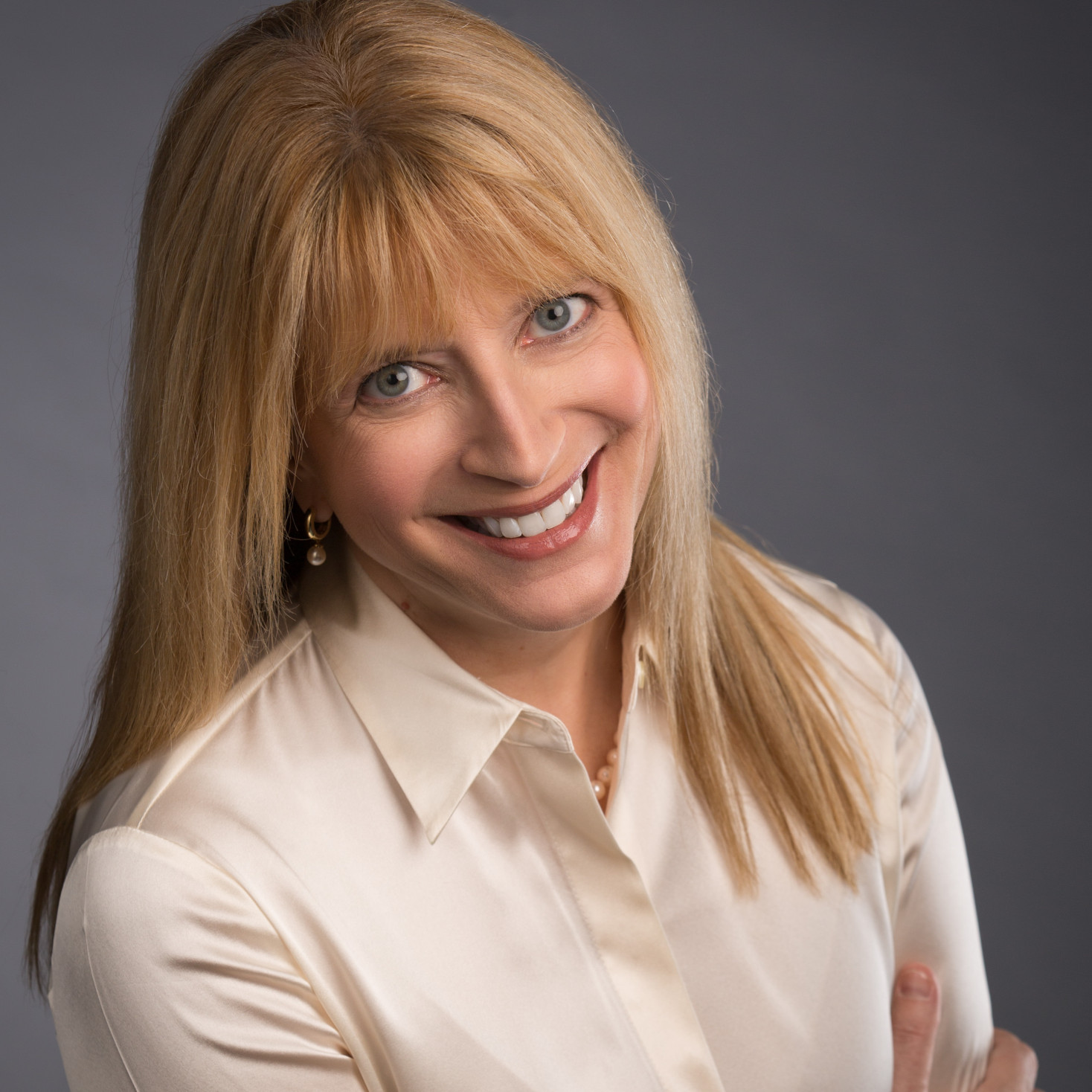 Laura Pace Lilley (1989, Journalism),
is public information officer for Mt. Lebanon Municipality and editor in chief of Mt. Lebanon Magazine. Her career has included writing positions at the Centre Daily Times and the Pittsburgh Post-Gazette, in addition to radio work at CBS Radio in Pittsburgh.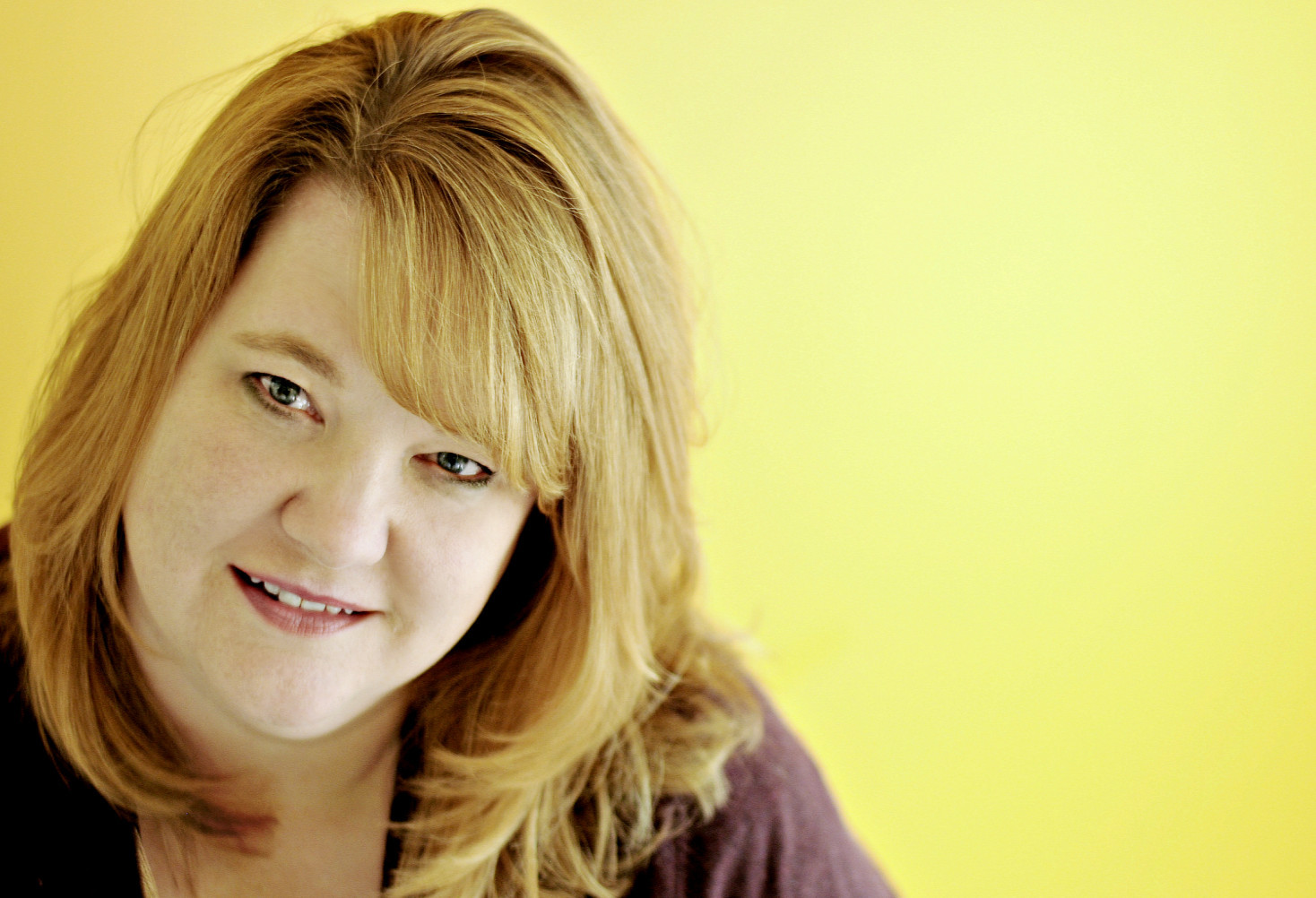 Brenda K. Foster, MPA (1989, Journalism),
senior vice president of Vanguard Communications in Washington, D.C., has been named a PR News 2019 Top Woman in PR for her "far-reaching impact on the field of strategic communications and public relations." Foster was honored for her 30-year career helping nationally prominent nonprofits and government agencies, such as Farm Aid and the American Psychological Association, achieve their social change goals.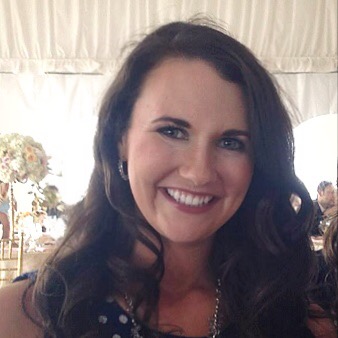 Maggie Quinn (2013, Advertising/Public Relations),
has joined the Distilled Spirits Council, the leading voice and advocacy group for distilled spirits in the United States, as director of public relations. She promotes spirits trends, cocktail culture and industry heritage through media relations, special events and media tours, as well as digital and social media activities. She also works closely with media to disseminate the latest industry data and category statistics, resulting in hundreds of yearly articles for the industry.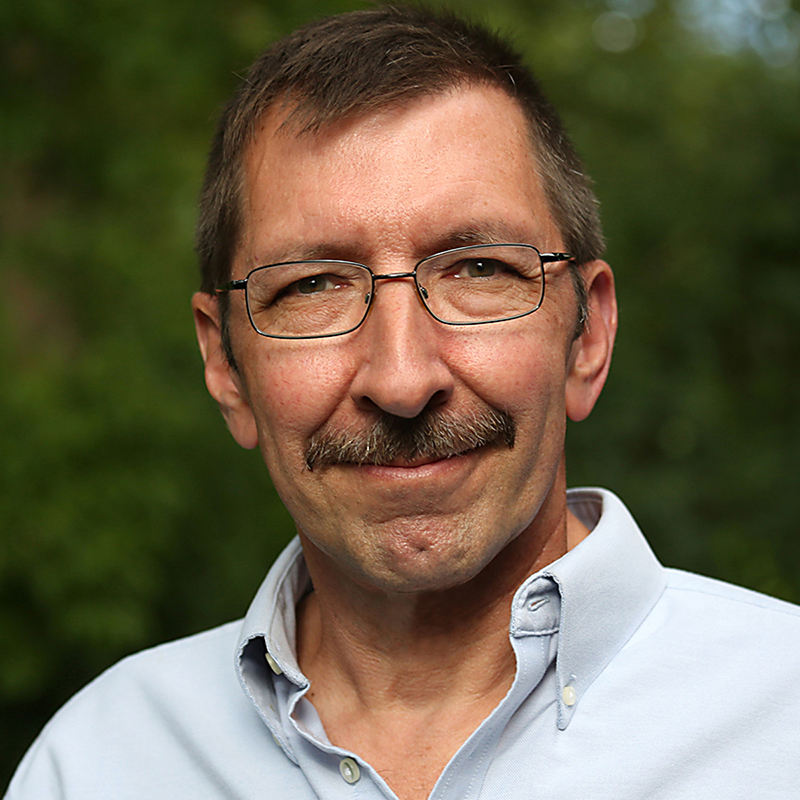 Richard Matukonis (1974, Mass Communication),
, known professionally as Rick Mason, was the recipient of a 2018 Woodlands Bank Everyday Hero award for his involvement with numerous non-profits and charities in the Williamsport region. He was nominated by the Lycoming County Arts Council.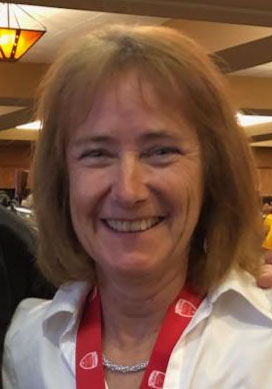 Marilyn Weisser Stemp (1976, Journalism),
was inducted into both the Sturgis Motorcycle Museum Hall of Fame and the Las Vegas Motorcycle Hall of Fame in 2018, in recognition of her work in moto-journalism over almost three decades. She co-founded IronWorks Magazine in 1989, edited the magazine from 2001 to 2014, and now edits Iron Trader News online. Stemp also authored "Harley-Davidson CVO Motorcycles," a large-format, case-bound history of the company's custom vehicle operations.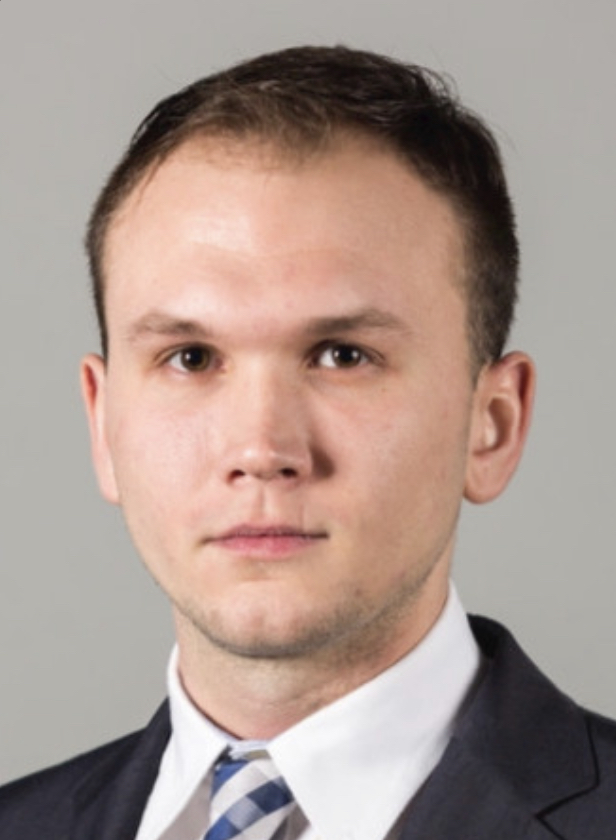 Kevin Dunn (2018, Media Studies),
is a communications assistant for PECO, an Exelon Company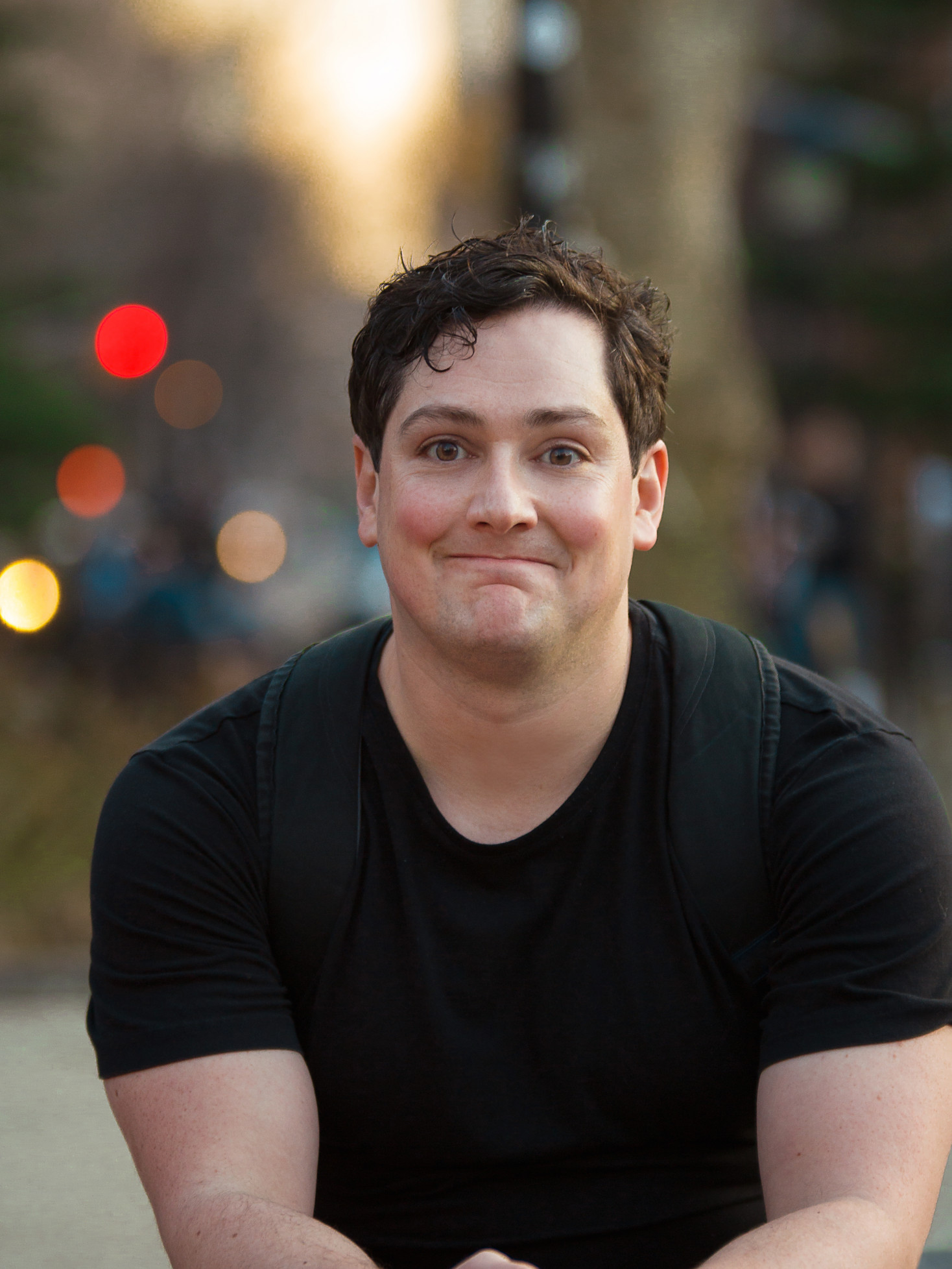 Joe Machi (2002, Media Studies),
made his stand-up comedy debut on "The Tonight Show" on Dec. 16, 2018.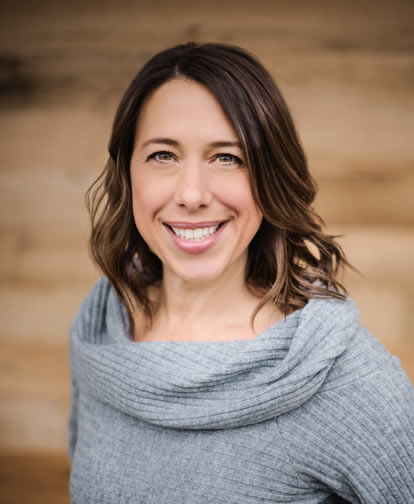 Deborah Reber (1991, Broadcast/Cable),
author, keynote speaker and founder of TiLT Parenting, recently published a new book titled "Differently Wired: Raising an Exceptional Child in a Conventional World" (Workman Publishing). In November 2018, she spoke at TEDxAmsterdam, delivering a talk titled "Why the Future Will Be Differently Wired," and she will be speaking at TEDxPSU in February 2019. She recently moved back to the New York City area after living in the Netherlands with her husband and son for the past five years.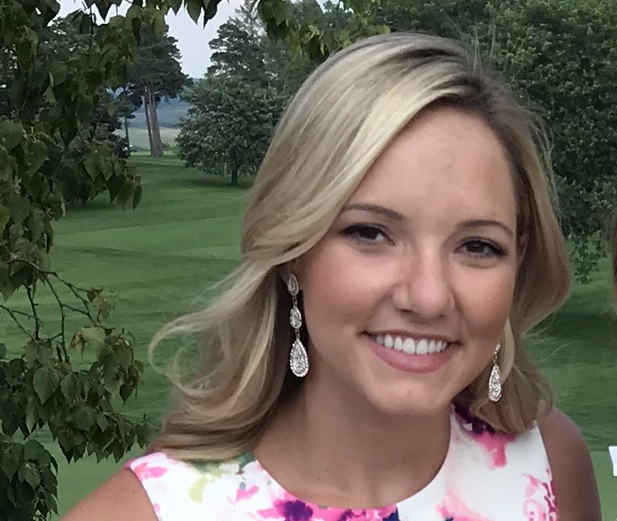 Kacie Lazor (2014, Broadcast Journalism),
is a news production specialist at the Associated Press in Washington D.C. She helps customers across the globe with training and technical support with the newsroom software program ENPS.
Evan Cuttic (2008, Telecommunications),
is manager of global creative marketing for original series at Netflix in Los Angeles.
Mary Kate McCurdy (2013, Advertising/Public Relations),
has been promoted to director at Genesco Sports Enterprises. McCurdy has worked at GSE in New York since 2016.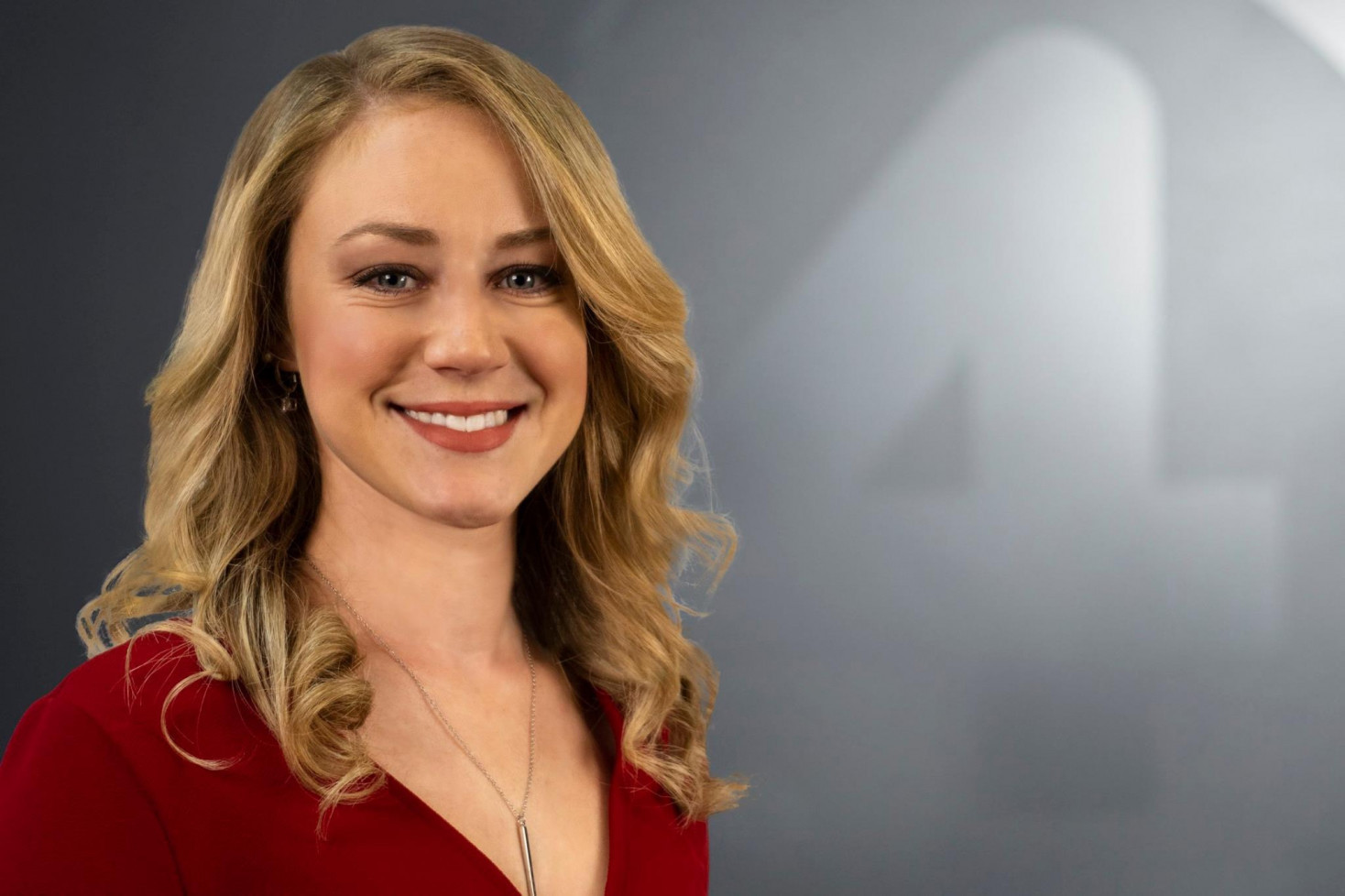 Erica Brecher (2012, Broadcast Journalism),
is the weekend anchor at WIVB-TV, Buffalo's CBS affiliate, after four years at WGRZ-TV. In 2017, she married alumnus Andrew Baglini (' 10 EMS). They work on-air at the same station.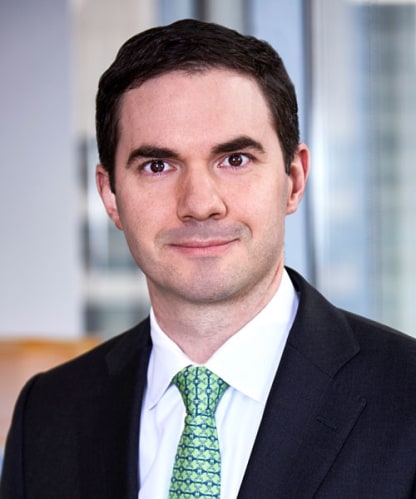 Ryan P. Chase (2003, Journalism),
is a lawyer representing catastrophically-injured victims in Philadelphia at the law firm of Ross Feller Casey LLP. He was promoted to partner in December 2018. His firm biography covers his background (www.rossfellercasey.com). Before joining Ross Feller Casey in 2010, he worked at Dechert LLP, one of the largest law firms in the nation. He lives in Philadelphia with his wife and two children.
Alexa Keeley (2009, Broadcast Journalism),
has been promoted to lead video editor at ESPN. She has worked at ESPN since 2013.
Andrew Johnson (2009, Journalism),
is a special agent with the FBI, assigned to the San Francisco field office.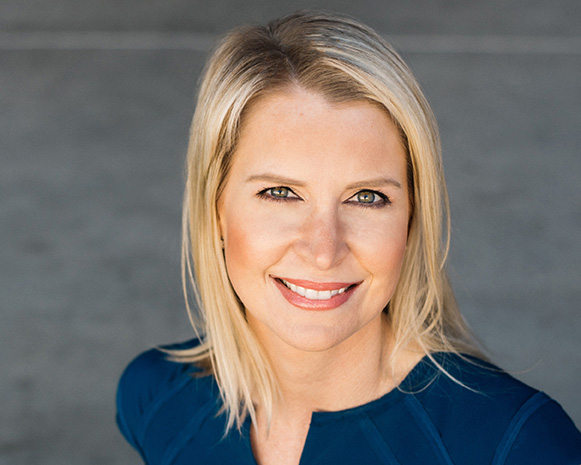 Sloane Keane (1998, Advertising/Public Relations),
was promoted to CEO of Big Brothers Big Sisters of Orange County and the Inland Empire. The local organization is one of the largest chapters in the nation and annual serves more than 3,500 children.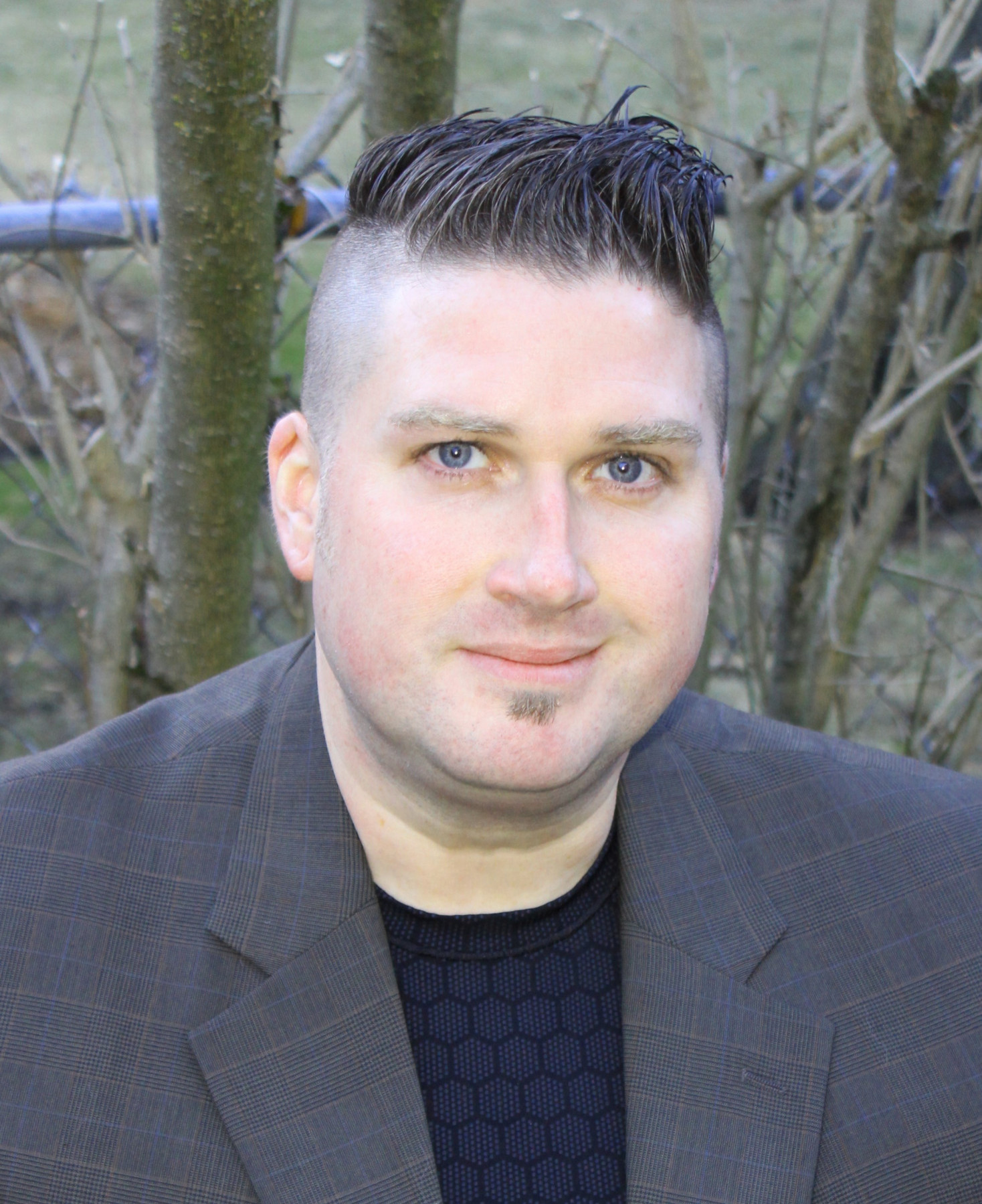 James F. Gerraughty, MBA (1998, Telecommunications),
was elected President-Elect of the Association of Procurement Technical Assistance Centers (APTAC) annual conference in Jacksonville, Florida, in March 2018. He will assume duties as President of the organization in March 2019. APTAC is the professional organization for Procurement Technical Assistance Centers (PTACs) across the country, providing training and legislative knowledge on government contracting-related issues. The PTACs are divided into 11 regions across the country, with approximately 300 offices and 600 employees. Gerraughty is currently the program manager of the Southern Alleghenies PTAC in Altoona, Pennsylvania, and has been there for six years.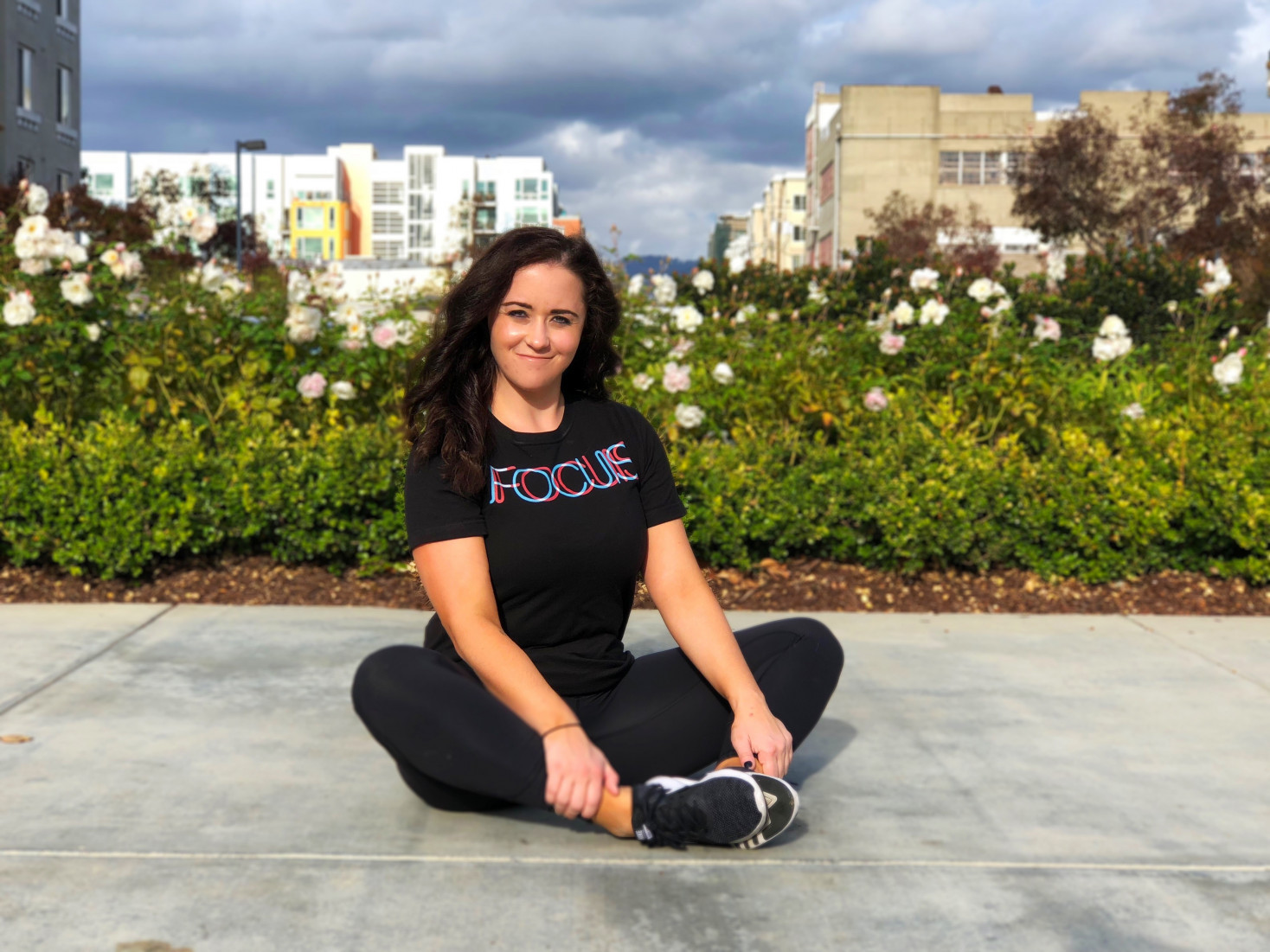 Kaila DeRienzo (2012, Broadcast Journalism),
started her position as the communications specialist at Telecare Corp. in Alameda, California, in July 2018. Additionally, she is in the process of completing her personal trainer certification through the National Academy of Sports Medicine and was recently hired by Orangetheory Fitness as a coach in the Northern California region.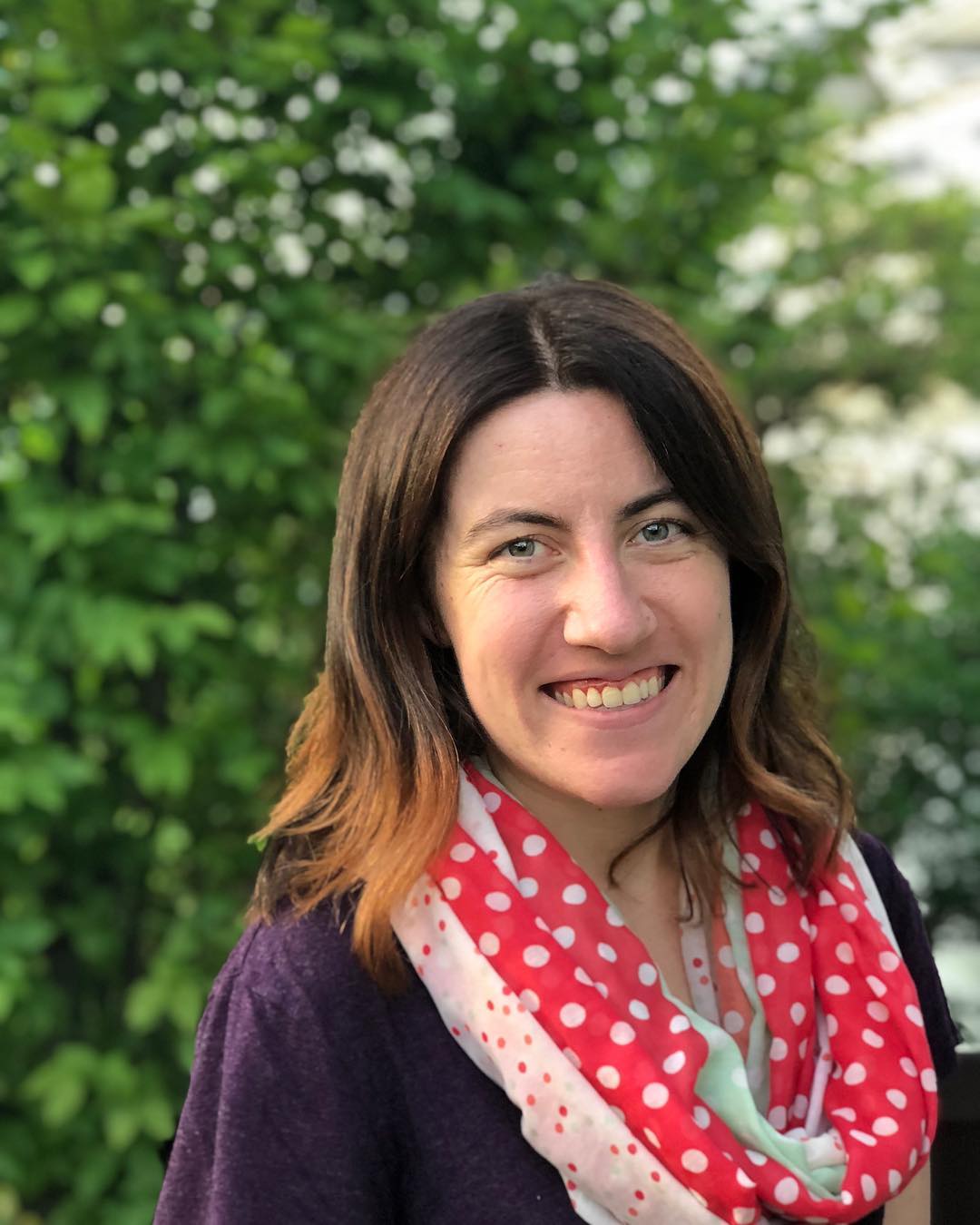 Katie Blitz (2016, Advertising/Public Relations),
is an account executive at DKC based in the agency's sports group.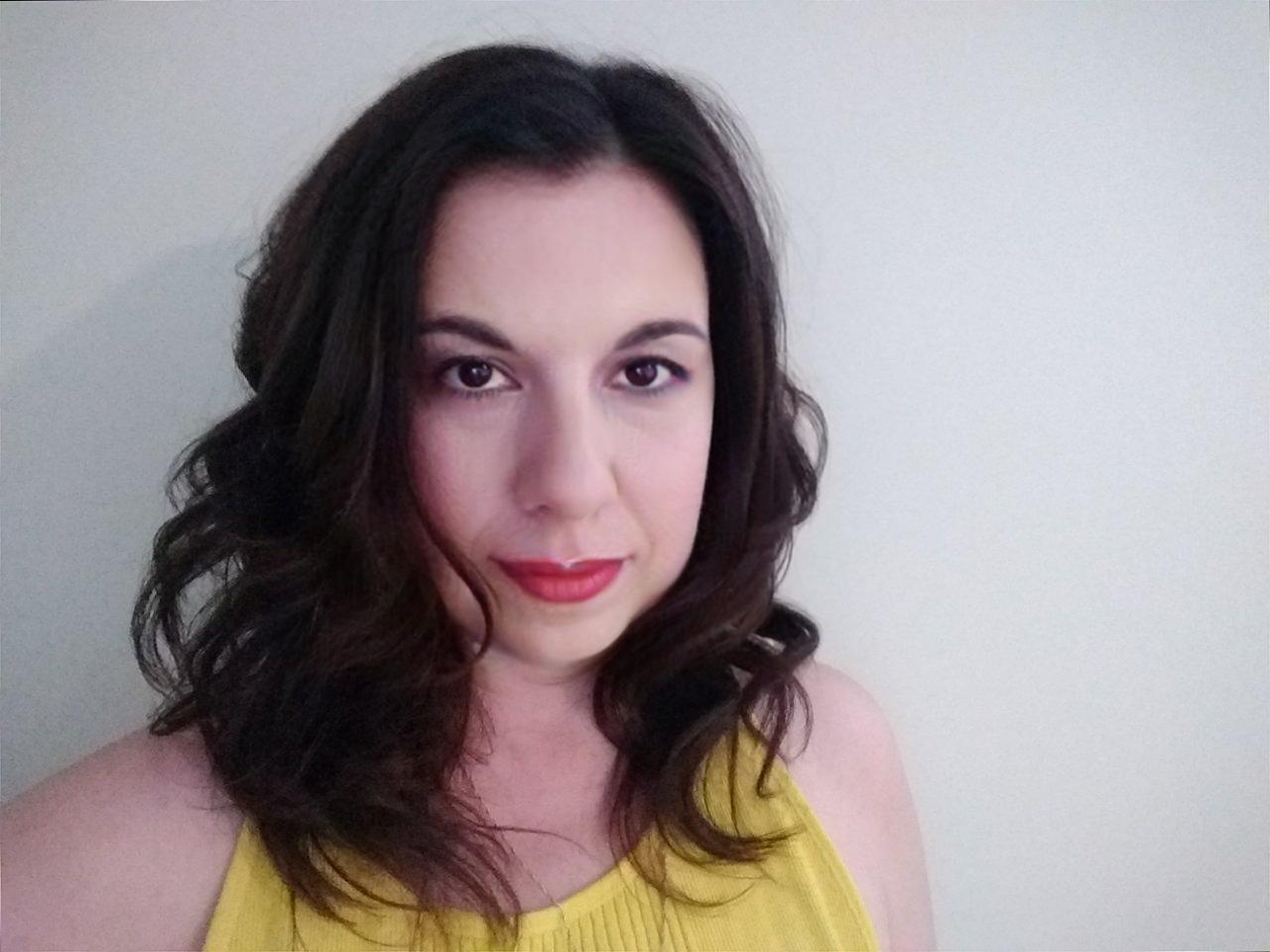 Christina Babinsack (1998, Telecommunications),
placed in the top 30 of the Scriptapalooza Screenwriting Contest and is a finalist in the Los Angeles International Screenplay competition with the screenplay "Something Old Something New..
Kelly Hainer, Ron Regan (1998, 1975, Journalism),
for the third year in a row, Kelly (Tabay) Hainer and Ron Regan have been part of a team recognized with a regional Emmy Award. Hainer and Regan were recognized with the Lower Great Lakes Region Emmy for the News Special "Who Killed Kaitlyn?" In addition, Hainer was part of the team awarded the Continuing Coverage Emmy for its work on the series "Broken Roads, Broken Systems," which exposes deficiencies in how Cleveland maintains its streets. Regan was awarded with the Emmys for Health & Science story and for Journalistic Enterprise.
Nancy Chan (2007, Film-Video),
was promoted to associate director of pricing and planning at Fox Sports Ad Sales.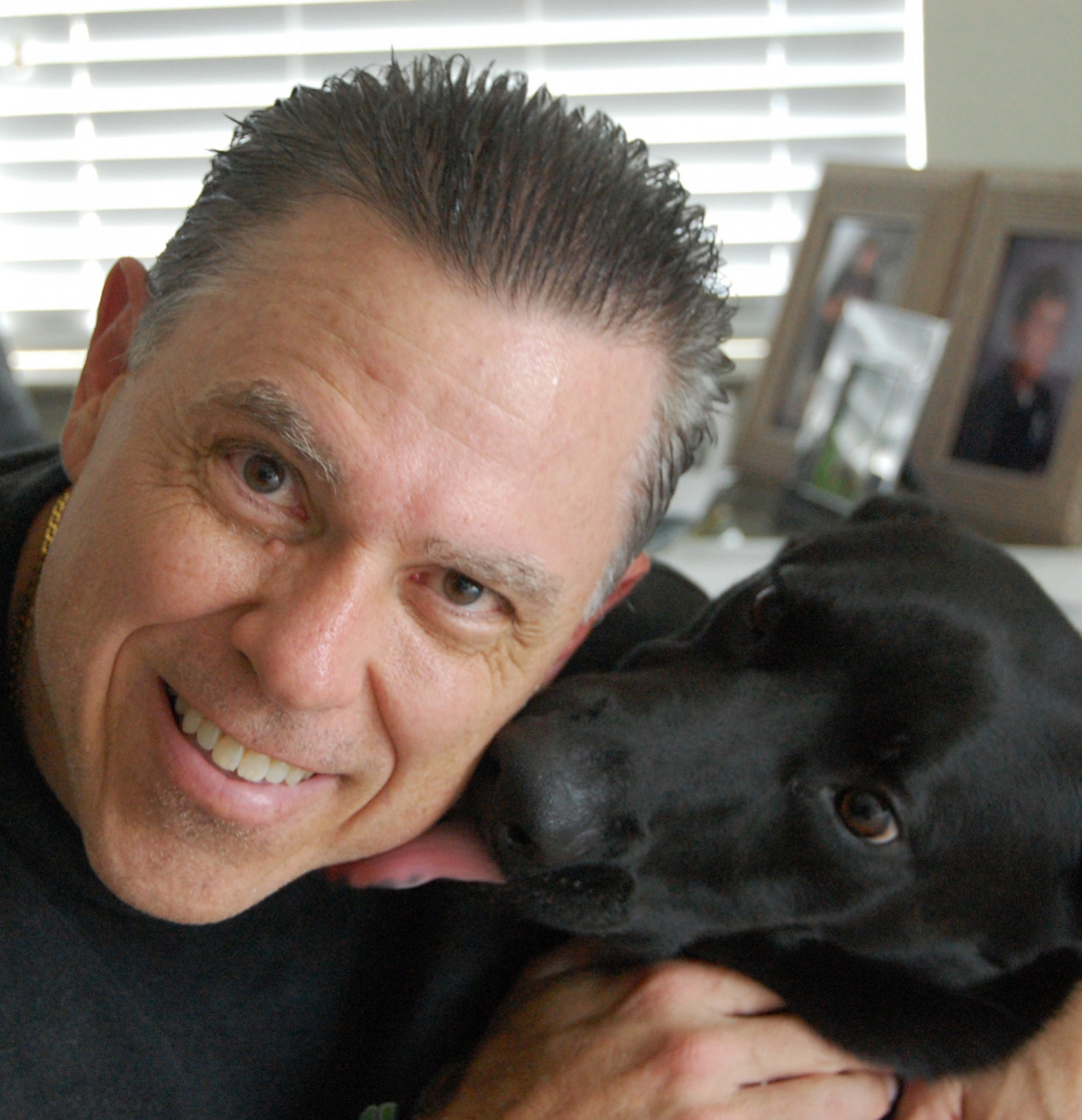 Rick Weber (1979, Journalism),
contributed to his fourth Chicken Soup for the Soul book, "The Power of Yes!" Weber, who previously wrote an inspirational biography, "Pink Lips and Fingertips," is a writer for Gartner, the world's leading research and advisory company, and is based in Fort Myers, Florida.
Robert Roselli (2013, Advertising/Public Relations),
is assistant athletic director of marketing for Rutgers University Athletics.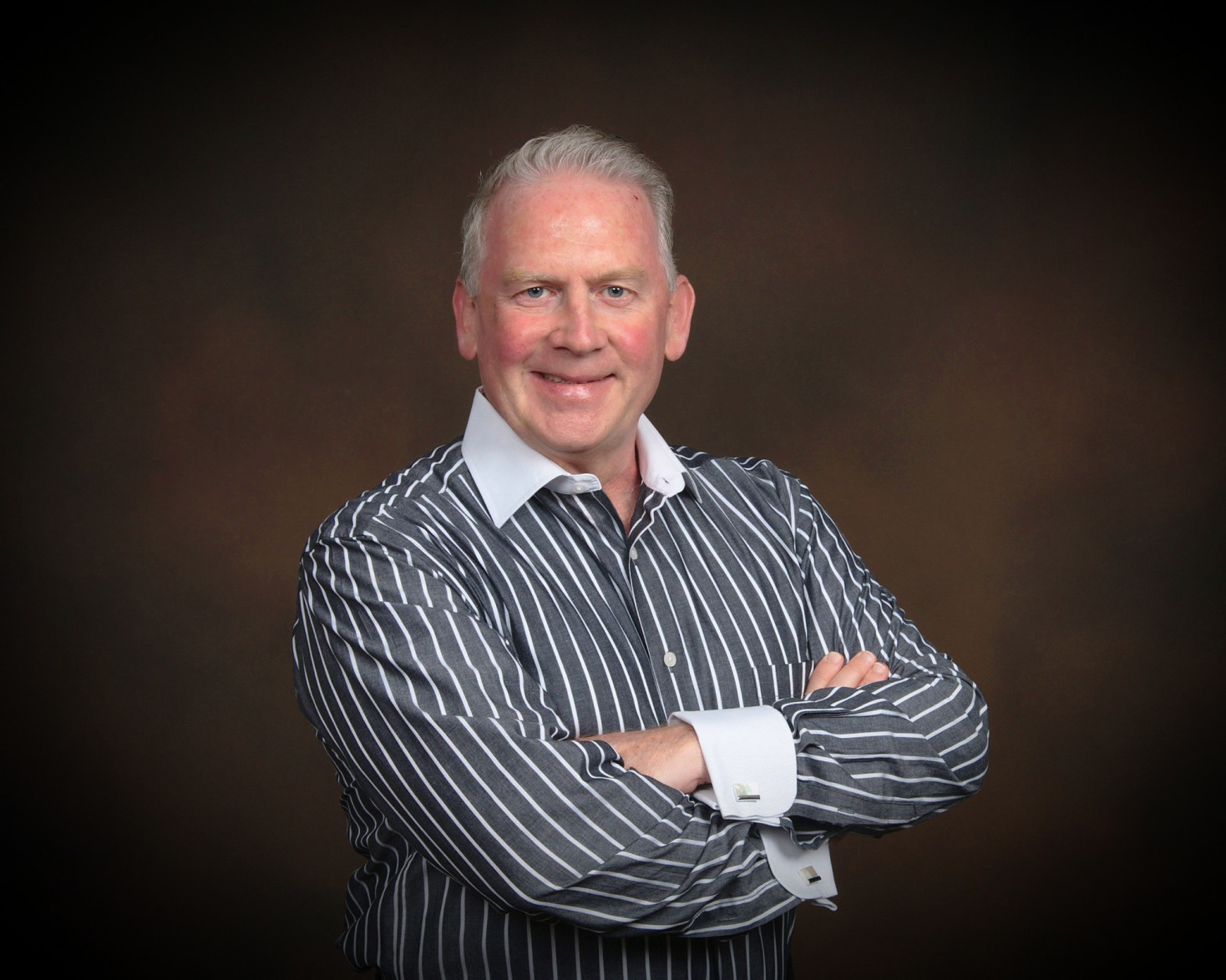 Greg Myford (1986, Journalism),
was named director of athletics for the University of Alaska Anchorage. Myford takes his 30-plus years in professional and collegiate sports to the UAA Seawolves, where he will oversee the 13-sport program. His career included serving as Penn State's associate athletic director for business relations and communications from 2004-2013, as well as executive roles with the Detroit Pistons, Tampa Bay Lightning and IMG College. Myford begins his duties July 31.
Addie Manis (2004, Film-Video),
was promoted to director, live action visual effects at Lucasfilm with a focus on television content.
Maggie Shuttlesworth (2008, Journalism),
is a communications specialist for the Pennsylvania Auditor General, Eugene A. DePasquale.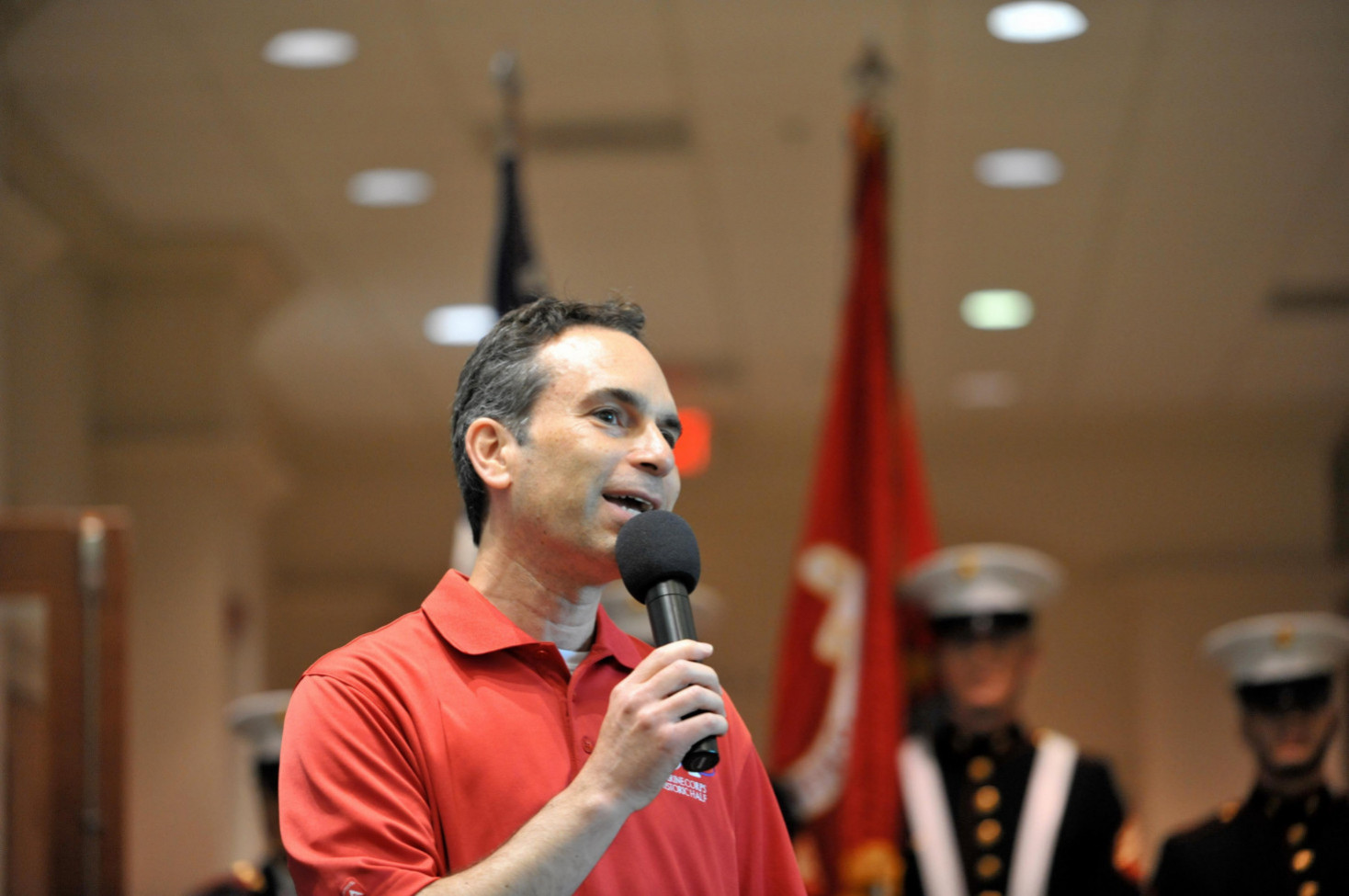 Marc Goldman (1991, Journalism),
was recognized among the first-ever SPOKEies award winners. The SPOKEies honors the best in-house spokespeople representing brands, non-profits and corporations. Goldman was named the winner in the Corporate Sports category for his work as the head of marketing and sponsorship for the Marine Corps Marathon (MCM) in Washington, D.C., where he also serves as the organization's spokesperson. The MCM routinely ranks as one of the largest marathons in both, the country and the world, welcoming more than 30,000 runners annually.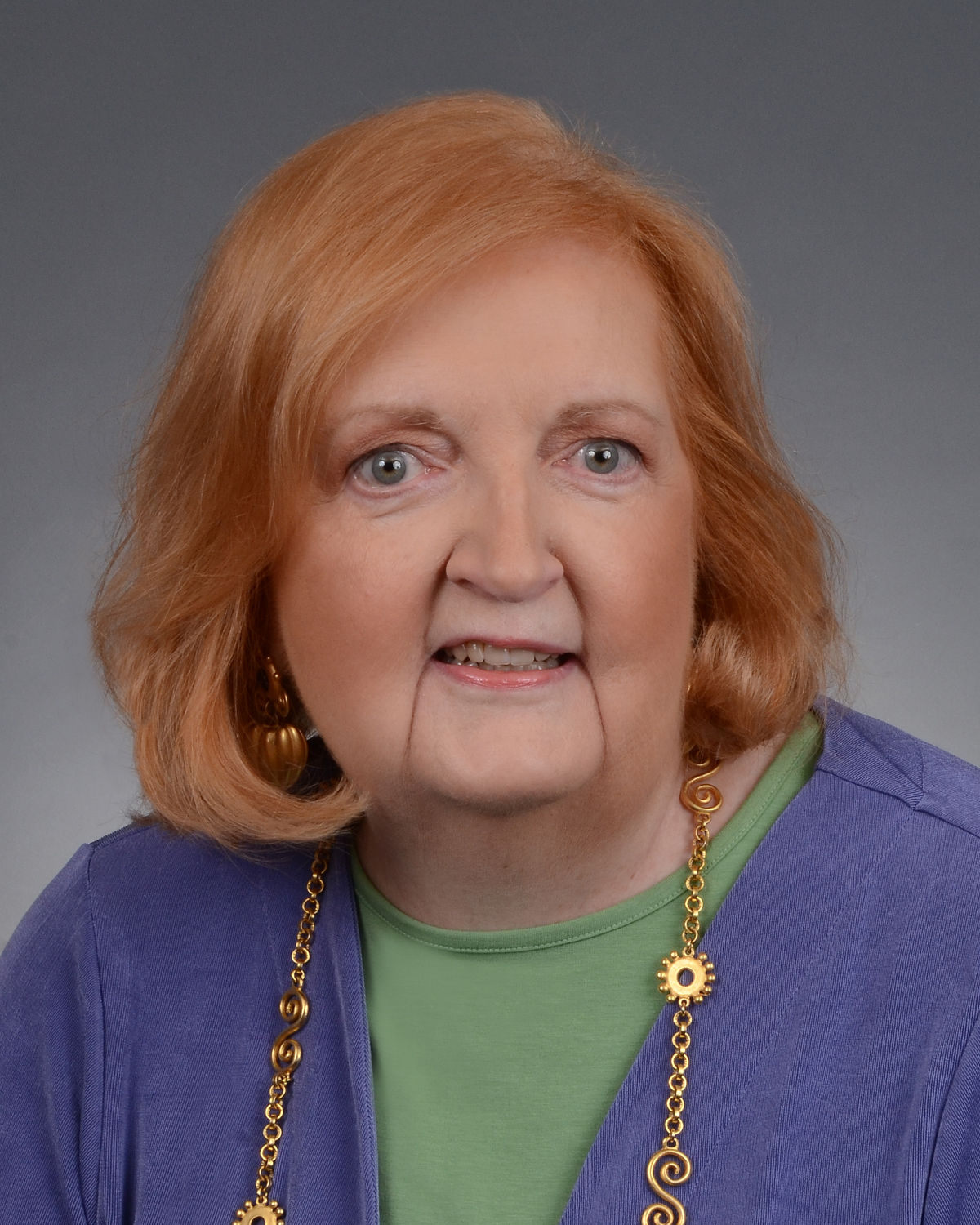 Jeanne Yocum (1968, Journalism),
has authored The Self-Employment Survival Guide: Proven Strategies to Succeed as Your Own Boss, published by Rowman & Littlefield.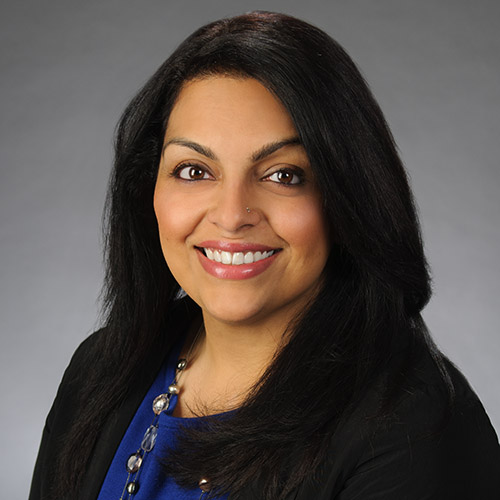 Devika Rao (2007, Journalism),
has been named president of the O'Neill Communications and has become an equity partner in the interactive marketing and communications agency. She and her management team are working toward full ownership in June 2022 and this promotion is an important step in assuring clients continuity in the management of their ongoing marketing and communications programs. Rao has been with O'Neill Communications since December 2013, most recently serving as vice president of account services. As an award-winning journalist, she previously worked for the Atlanta Journal Constitution, Khabar Magazine and Jezebel Magazine. She is on the board of directors of the Spruill Center for the Arts, Hands on Atlanta Changemakers and is active in both TiE Atlanta and the Georgia Indo-American Chamber of Commerce.
Lindsey Epley (2010, Advertising/Public Relations),
recently relocated to Columbus, Ohio, for a career with Bath & Body Works. As an associate product manager, she develops efficacious body care product lines for the retailer's more than 1,600 store locations. She previously spent eight years working in the grocery retail industry.
Susan Froetschel (1977, Journalism),
is editor of YaleGlobal Online, an online public service magazine based at Yale University that covers globalizaiton.
Brian Mattos (2012, Advertising/Public Relations),
has taken a position at Salesforce.org - the social enterprise arm of Salesforce, and the world's #1 CRM platform. He is managing all of Salesforce's pro bono programs, connecting skilled employee volunteers with over 30,000 nonprofit and educational institutions around the world.
Emily Mahler (Evans) (2004, Journalism),
has been elevated to partner at the law offices of Margolis Edelstein. She graduated from the Temple University Beasley School of Law class of 2010 and has been with Margolis Edelstein since 2011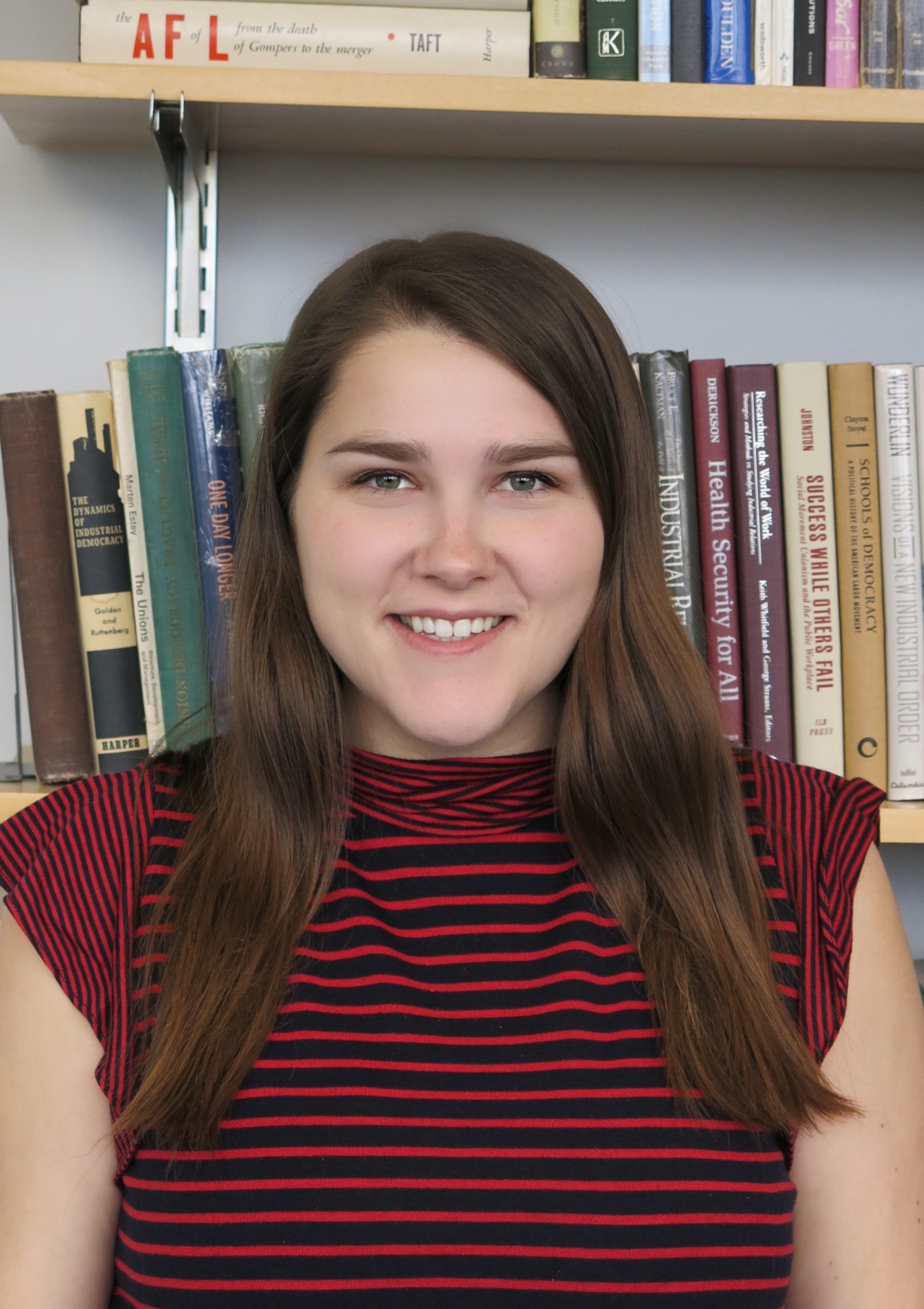 Maria Canales (2017, Journalism),
is the first-ever communications coordinator for Penn State's School of Labor and Employment Relations.
Colleen Merwick (2001, Advertising/Public Relations),
is a strategy director at Agency TK working across offices in London, Leeds and Los Angeles. She currently lives outside of London with her English husband, and 2-year-old daughter, who inspired her to start a pregnancy and baby blog (www.babyonmybrain.com) to help new moms.
Chris Waldron (1994, Journalism),
was elected to the board of directors of the National Capitol Radio and Television Museum. He lives in Bowie, Maryland, with his wife Mia and their five children.
Jennifer Rauch (1991, Mass Communication),
was promoted to full professor of Journalism and Communication Studies at Long Island University Brooklyn in New York. Her book, "Slow Media: Why Slow is Satisfying, Sustainable and Smart," will be published by Oxford University Press in September 2018.
Lauren Sullivan (2001, Broadcast Journalism),
was named director of digital content for CBS Philadelphia.
Michael Lello (1999, Journalism),
is online copy editor at the New York Post.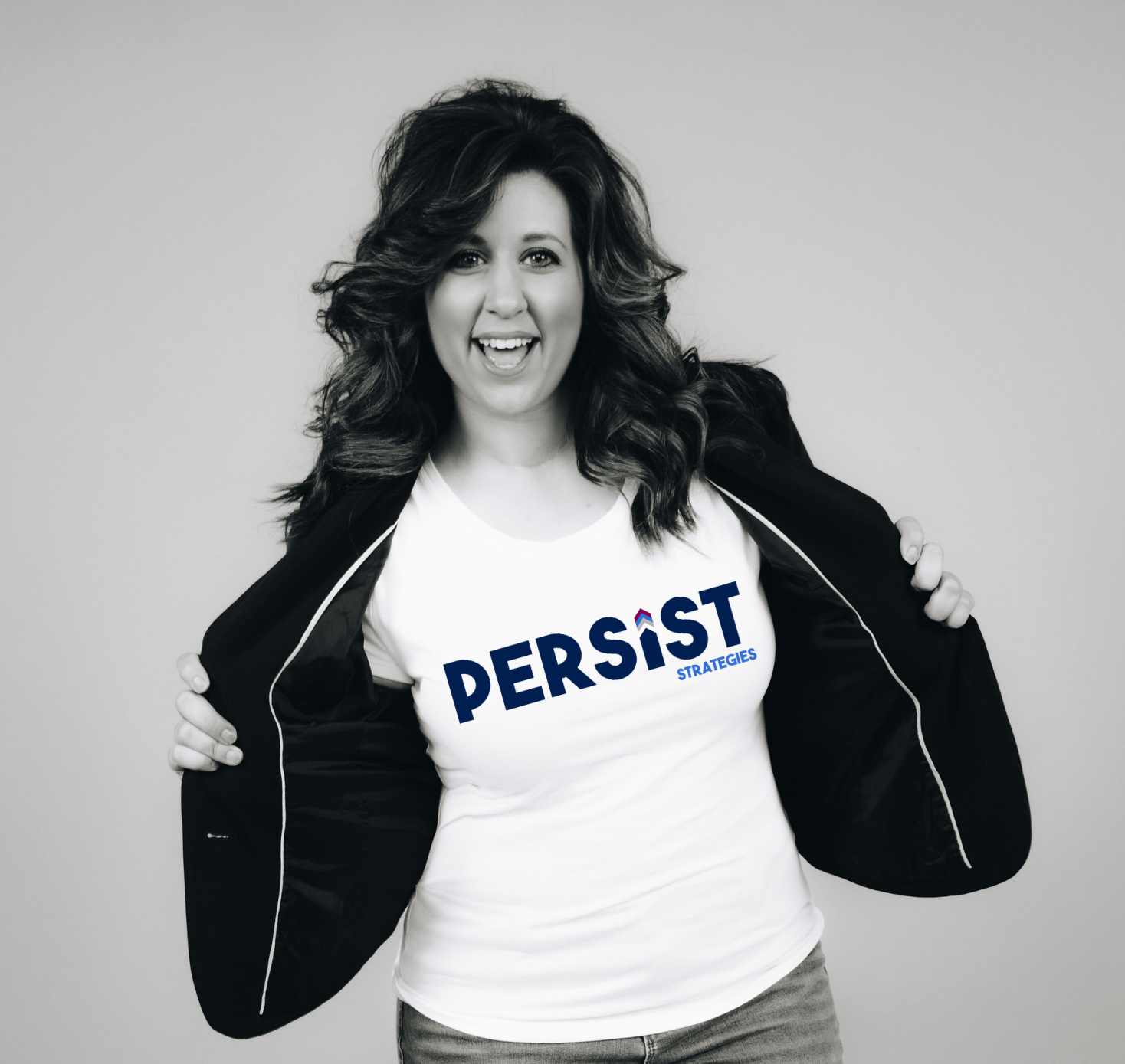 Gabby Richards (2015, Broadcast Journalism),
launched Persist Strategies, a Pennsylvania communications consulting firm, in 2017. She works with first-time candidates develop successful campaign plans and sharpen their public speaking skills, assists progressive organizations with messaging and digital communications strategy, and offers advice to those thinking of running for office at both the local and state level. Additionally, Richards has relocated from Philadelphia back to her hometown of Wilkes-Barre,where she has become the newest program manager of Dress for Success Luzerne County, a non-profit committed to empowering women to achieve economic independence.
Michael Corr (1996, Telecommunications),
joined Moravian College in Bethlehem, Pennsylvania, as the director of marketing and communications in November 2016, after 15-plus years in corporate and agency marketing in New York, the Lehigh Valley and Philadelphia. He leads a team responsible for strategic marketing communications designed to effectively promote Moravian College and its emerging graduate programs, and to provide marketing services to all faculty and staff.
Kaila DeRienzo (2012, Broadcast Journalism),
is now a public relations and marketing content specialist at Academy of Art University in San Francisco, California.
Lauren Boyer (2009, Journalism),
is the manager of social media intelligence at National Geographic.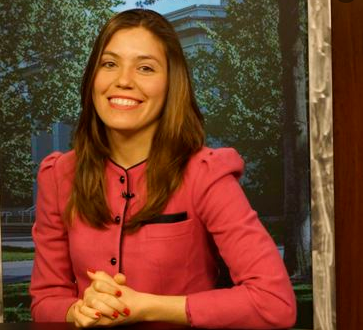 Natalie Plumb (2012, Print Journalism),
is working as the digital and social media coordinator for the Catholic Diocese of Arlington, which serves 21 counties, 70 parishes, six missions, and more than 600,000 Catholics in Northern Virginia.
Allison (Cradic) Rosen (2007, Journalism),
and her husband Jeremy welcomed their first child, Zachary Scot, on April 29, 2017.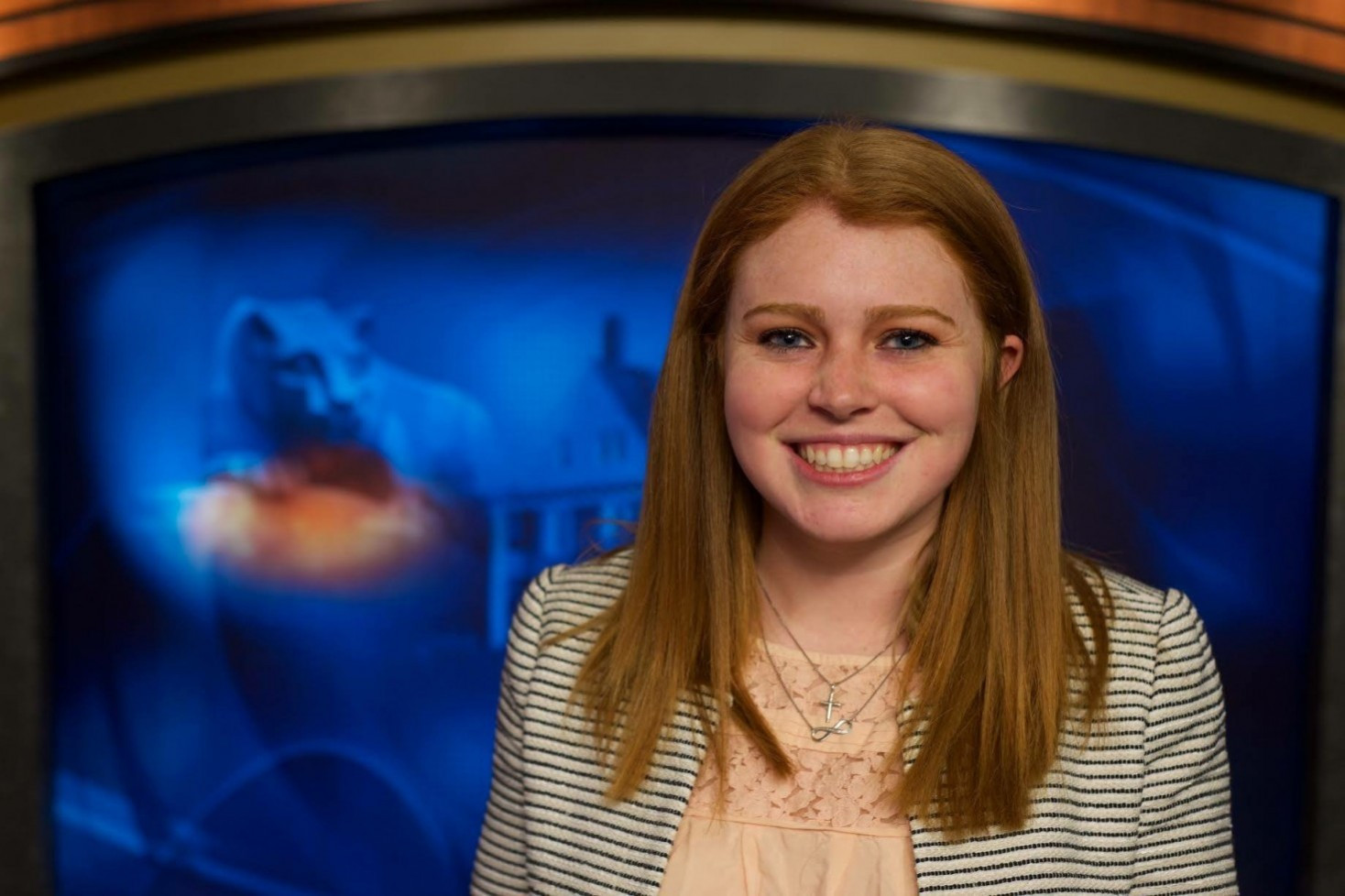 Jeanmarie Winger (2017, Broadcast Journalism),
is a community engagement associate with the Philadelphia 76ers.
Nicole Suder (2015, Advertising/Public Relations),
is an associate account executive at Rubenstein in New York Ciy.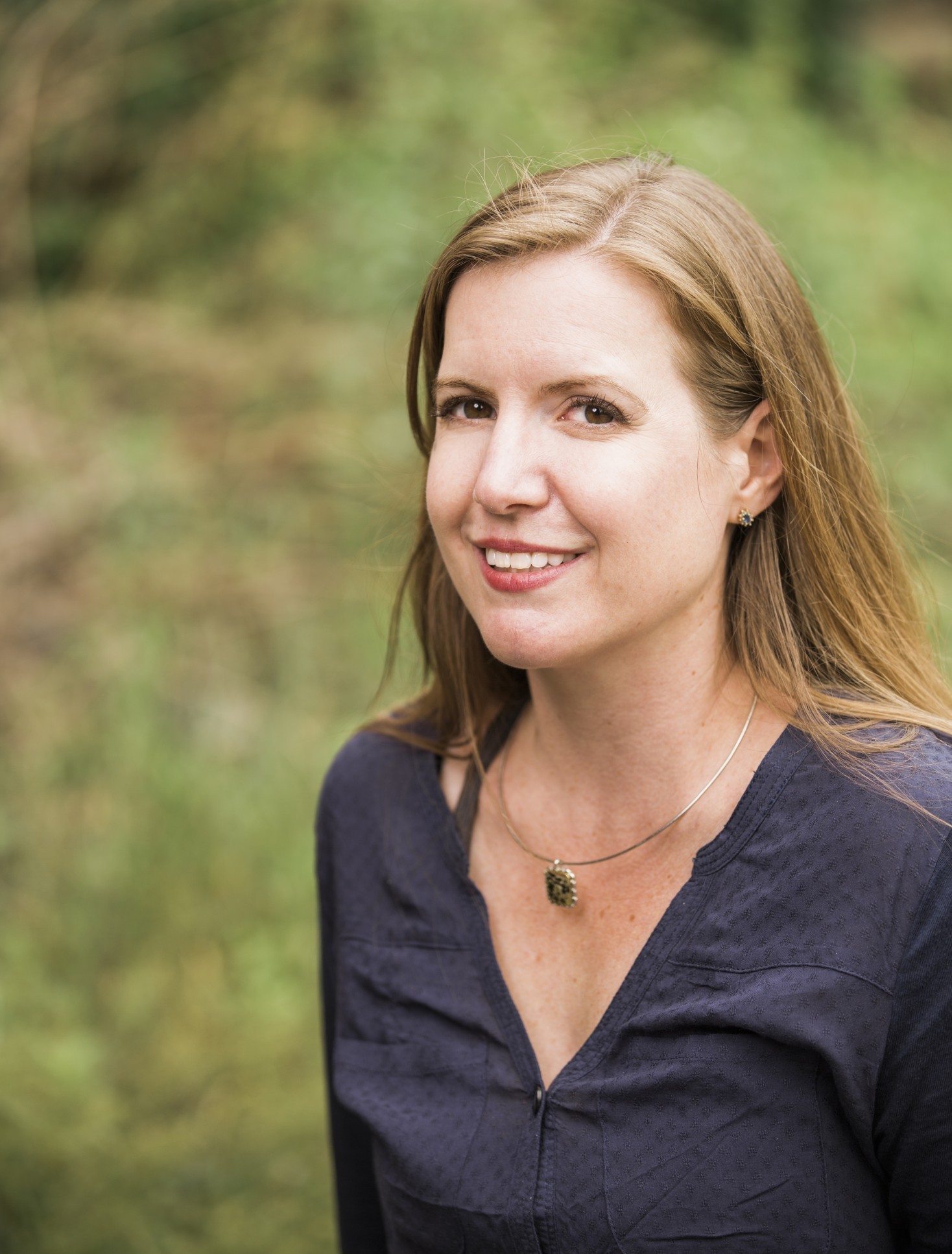 Beth (Baumgardner) Vrabel (2001, Journalism),
middle grade book, CALEB AND KIT, is a finalist for the 2017 Cybils Awards for literary merit and kid appeal in children's and young adult literature. CALEB AND KIT, published by Running Press Kids, is Vrabel's fifth release. Her sixth book, BRINGING ME BACK (Sky Pony Press), releases in February 2018.