Office of Diversity & Inclusion
Diversity Initiatives
Diversity Goals
The Office of Diversity and Inclusion leads and supports the Bellisario College meeting and exceeding diversity goals Penn State. The University's goals include:
Developing a Shared and Inclusive Understanding of Diversity
Creating a Welcoming Campus Climate
Recruiting and Retaining a Diverse Student Body
Recruiting and Retaining a Diverse Work Force
Developing a Curriculum that Fosters U.S. and International Cultural/Competencies
Diversifying University Leadership and Management
Coordinating Organizational Change to Support our Diversity Goals
Diversity & Inclusion: Accreditation Report
From Fall 2018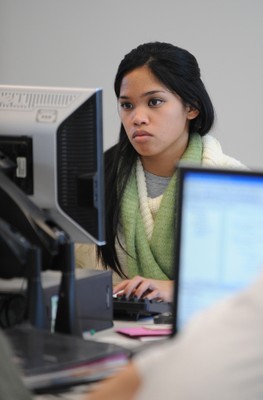 The Bellisario College infuses diversity throughout its academic programs, with diversity-related material in many of its required courses and general-education courses that serve the University. Recent graduates indicate that their experience in the Bellisario College has increased their undersanding of the importance of diversity-related issues.
Accreditation Report -- Complete, detailed diversity and inclusiveness information from the Bellisario College's submission to the Accrediting Council on Educaiton in Journalism and Mass Communication site visit team in fall 2018.