November 11
Guest Speaker: Christopher Andrews
Christopher Andrews
Time: 6:00 pm – 7:00 pm
Location: Carnegie Cinema
Christopher Andrews, chief digital officer of Kubient, will be the guest speaker at the Ad/PR Club.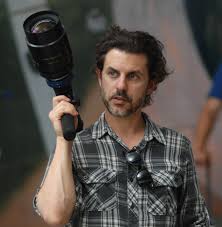 November 11
"An Evening with Michael Fimognari"
Michael Fimognari
Time: 7:00 pm – 8:15 pm
Location: Carnegie Cinema
Cinematographer/director Michael Fimognari ('96 Film) — "Haunting of Hill House," "To All the Boys I've Loved Before", "Doctor Sleep" — discusses his career and filmmaking in general. The session is free and open to the public, coordinated by the Department of Film-Video and Media Studies.