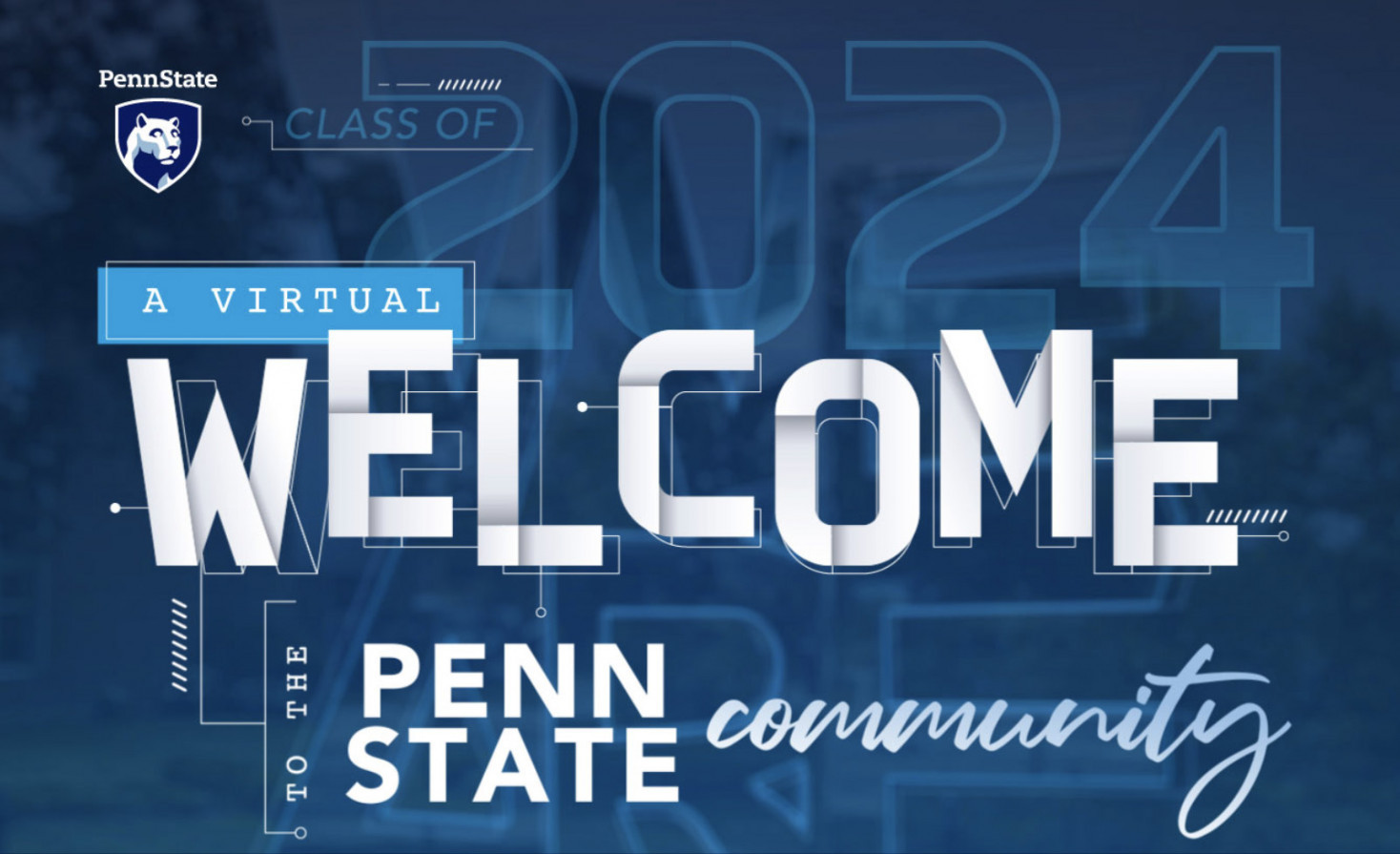 May 27
Class of 2024, Virtual Welcome / Session 4
President Eric Barron
Time: 3:30 pm – 4:15 pm
Location: http://classof2024.psu.edu/
"Value of a Penn State Education"
Hosted by President Eric Barron, the last of four 45-minute sessions for accepted students and their families.
Website: http://classof2024.psu.edu/
May 27
Alternative Grading Webinar
Time: 4:00 pm – 5:00 pm
Location: https://psu.zoom.us/j/94985786192
Session for Bellisario College students focused on actions and impact of grading of alternative grading choices for the spring semester. Students must take action on LionPATH by May 29. Students will have the opportunity to ask questions during a session that focuses on: why they should opt in (or not); how to opt in; and how alternative grades might impact GPAs, entrance ot major, graduation with distinction, Dean's List and more.