Journalism Speakers Forum
Fall 2020
All sessions at https://psu.zoom.us/j/97819425179
Made possible with funds from the Norman Eberly Professor of Practice in Journalism.
PREVIOUS SPEAKERS
Regina Boone, Richmond Free Press (Sept. 8, 2020) LINK
Eric Maierson, Emmy Award-winning video editor and producer (Sept. 15, 2020) LINK
(Links to the videos Eric discusses in his talk can be found in the chat.)
UPCOMING SPEAKERS
7 p.m. / Tuesday, Sept. 22
Erin Clark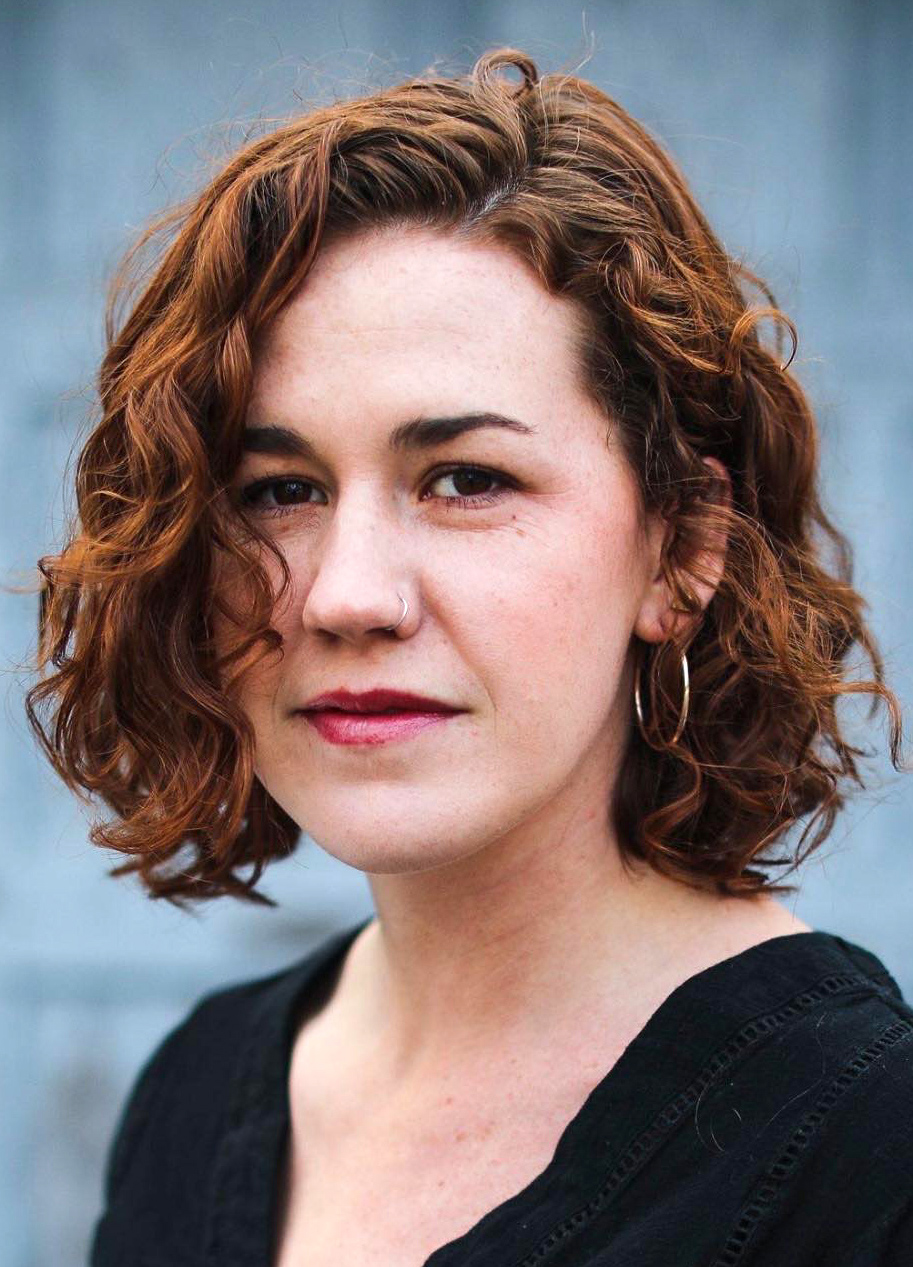 About the talk: Erin will be discussing her Pulitzer Prize-nominated project "The Long Road Home," a story about a family and their fight for stable housing.
About Erin: Alumna Erin Clark ('13) is an award winning photojournalist and Pulitzer Prize finalist who is working as a staff photographer for the Boston Globe. After graduating from Penn State she went on to earn her M.A. at Ohio University, where she was named Ohio College Photographer of the Year.
7 p.m. / Wednesday, Sept. 23
Jason Hehir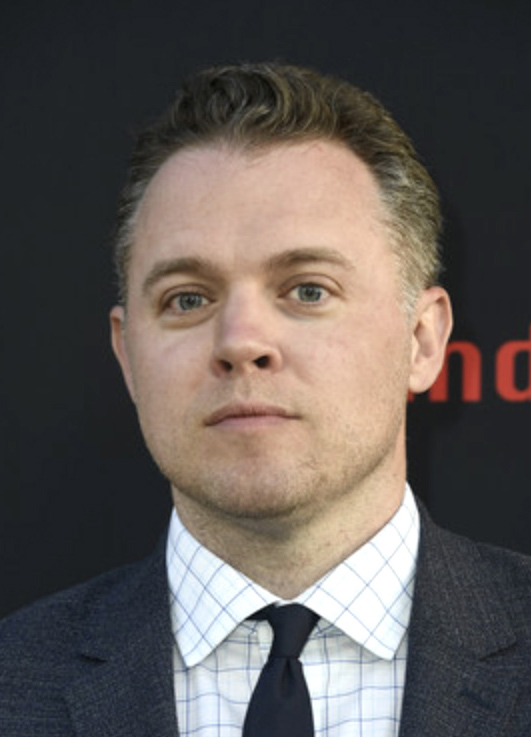 About the talk:
About Jason: Jason Hehir is a six-time Emmy Award-winning director and producer. His 2020 series "The Last Dance" (ESPN/Netflix) chronicled the Chicago Bulls dynasty and the career of Michael Jordan. Is it the most-watched documentary in ESPN history. Hehir's 2018 documentary "Andre the Giant" was the most-watched film in HBO Sports history. His 2016 30 for 30 documentary "The n'85 Bears" was nominated for Outstanding Long-Form Documentary at teh National Sports Emmys, and his 2011 documentary "The Fab Five" is among the highest-rated documentaries in ESPN's 30 for 30 library. Hehir also developed HBO Sports' acclaimed "24/7" series, producing and directing its first two installments ("24/7 De La Hoya/Mayweather" and "24/7 Mayweather/Hatton"). in 2017 Hehir is a Boston native and graduate of Williams College. He resides in New York City.
7 p.m. / Wednesday, Sept. 30
"Holding Power Accountable" with Madeleine Baran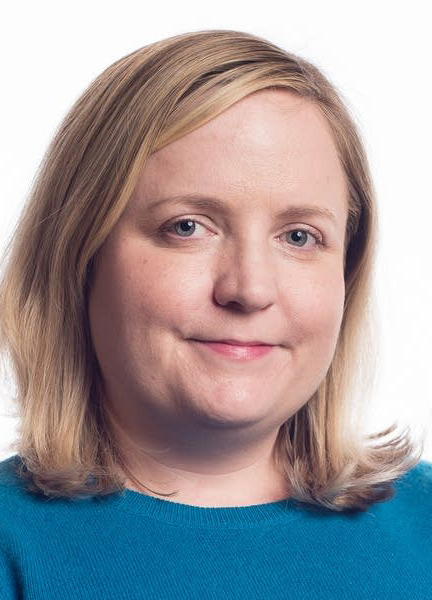 About the talk: Investigative reporter Madeleine Baran will take you behind-the-scenes of her reporting on a death penalty case in Mississippi and provide practical tips on story selection, interviewing and gathering records. Baran lived in Mississippi for nearly a year to report the story of Curtis Flowers, a black man accused of a quadruple murder, and the white prosecutor who tried Flowers six times for the same crime. After the reporting was released — as Season 2 of the investigative podcast "In the Dark" — the U.S. Supreme Court agreed to hear Flowers' case and overturned his conviction.
About Madeleine: Madeleine Baran is an investigative reporter for APM Reports and the host and lead reporter of the podcast "In the Dark." Baran's work focuses on holding powerful people and institutions accountable. Her reporting for "In the Dark" helped lead the Supreme Court to overturn the conviction of a Black man on death row in Mississippi. Her reporting has exposed racial discrimination by prosecutors, a decades-long cover-up of clergy sexual abuse in the Archdiocese of St. Paul and Minneapolis, failures by police to investigate crime, and unchecked violence in state-run mental health institutions. Baran's reporting has also appeared on NPR and has been cited by the New York Times. Baran has received numerous national awards for her reporting, including the Alfred I. duPont-Columbia Award, regarded as the Pulitzer Prize of broadcasting, the George Polk Award, three George Foster Peabody Awards, and the Robert F. Kennedy Journalism Award. Baran received her master's degree in Journalism and French Studies from New York University.
7 p.m / Thursday, Oct. 1
Lisa Wilson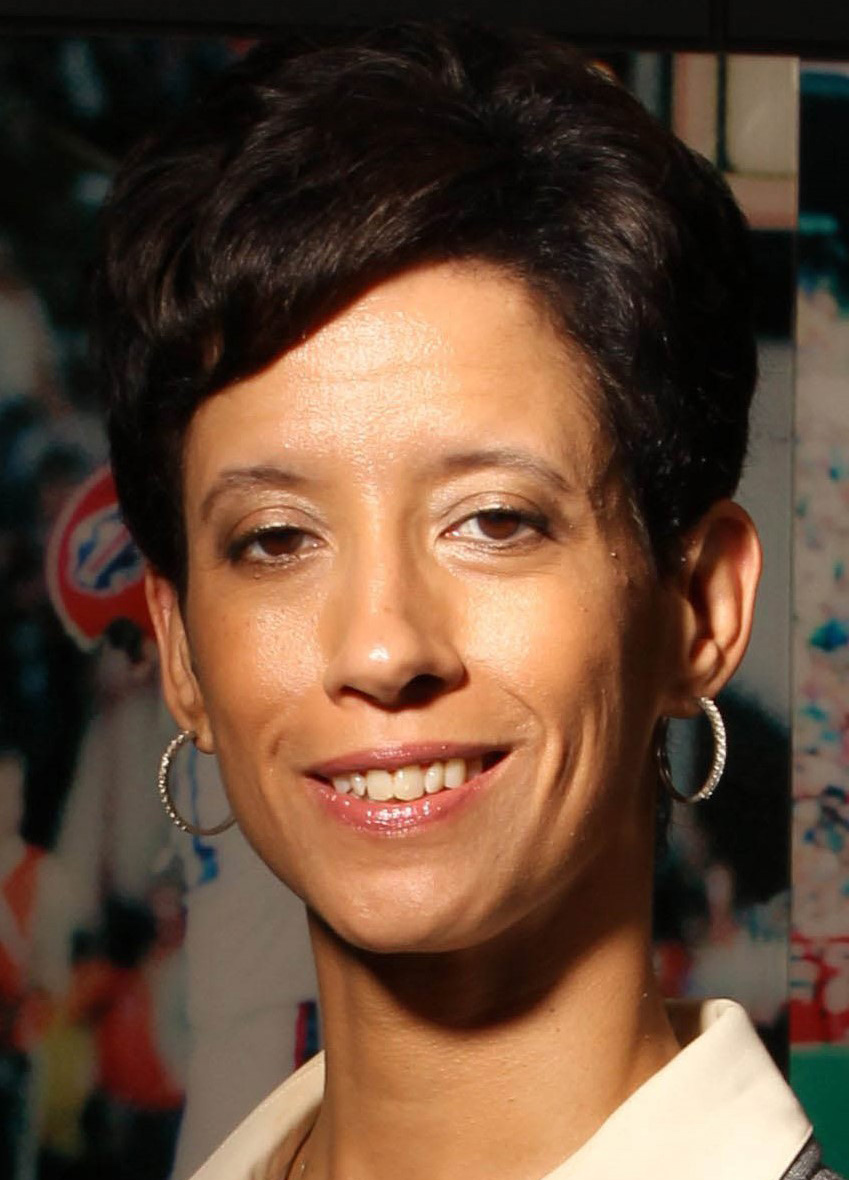 About the talk:
About Lisa: Lisa Wilson is the NFL editor for The Athletic, former executive sports editor for The Buffalo News, and a senior editor for The Undefeated, and is the first African-American woman to be elected as president of Associated Press Sports Editors.
7 p.m. / Tuesday, Oct. 6
Tara Pixley
About the talk: Photojournalists photographed the front lines of protests in the summer of 2020 as America's Black Lives Matter movement gained steam in the combined shadow of COVID and police brutality. However, the intersection of increased state surveillance using visual media, decreasing public trust in journalists, and a national racial reckoning brought the work and practices of news photographers under more scrutiny than ever before. This talk will bring into conversation the complex relationships between visual documentation of protests, photojournalism ethics and news media's lack of diverse representation among its ranks. Tara Pixley presents her experiences photographing the BLM protests as a Black female news photographer and discusses the ramifications of more diverse visual representation in news media coverage of marginalized populations.
About Tara: Tara Pixley, Ph.D., is a Los Angeles-based visual journalist, writer and professor with 15 years experience as a photojournalist and photo editor for news media. Pixley's photographic work and writing on photojournalism have appeared in the Wall Street Journal, New York Times, Newsweek, ProPublica, HuffPost, Nieman Reports, PhotoVoice, ESPN Magazine, Scholastic, PDN Magazine, Canon Pro, Black Scholar and many more publications. She was a 2016 Visiting Fellow at Harvard's Nieman Foundation for Journalism and her Nieman Reports cover story on photojournalism was awarded a First Place 2017 FOLIO Ozzie Award. She is a co-founder and board member of Authority Collective — an organization dedicated to de-colonizing visual media and building community/opportunity for marginalized media makers. As a scholar of lens-based media, she works at the intersection of journalism studies, visual culture and critical race, gender and queer theory, particularly as it relates to re-visioning oppressed populations in the new(s) media sphere. Her film and photographic work intersects with her scholarship, each addressing the problematics of representation and the possibility of contemporary visual media to reimagine historically misrepresented or underrepresented communities. She is currently working on a book chronicling the move toward equity and inclusion in the visual journalism industry. Pixley is assistant professor of journalism at Loyola Marymount University. She has a doctorate in communication from University of California San Diego, an MFA in photography from Savannah College of Art & Design, and a B.S. in journalism and philosophy from FAMU.
7 p.m. / Wednesday, Oct. 7
Kainaz Amaria and Gene Demby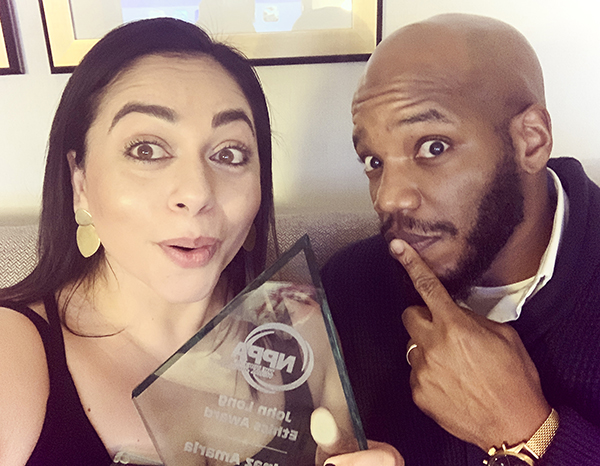 About the speakers: Wife-and-husband journalism powerhouses Kainaz Amaria, a visual editor for Vox, and Gene Demby, co-host of the NPR podcast "Code Switch."
Amaria runs an interdisciplinary team specializing in graphics, interactives, photography, data and design. Previously, she was an editor on NPR's visual team. Before all the desk jobs, she was a freelance photojournalist based in Mumbai, India. Her clients included The New York Times, Vogue India and Reuters. Prior to that, she worked for the St. Petersburg Times in Florida. In 2010, she was a Fulbright Scholar and completed a short film on the Parsi Zoroastrian community in Mumbai. She was recently awarded the NPPA's The John Long Ethics Award for being "a leading voice in the industry and framing the conversations of visual journalism through the lens of representation, always advocating for people to do more and do better." She hates sloths, but loves pizza and puns.
Demby is the co-host and correspondent for NPR's Code Switch team. Before coming to NPR, he served as the managing editor for Huffington Post's BlackVoices following its launch. He later covered politics. Prior to that role he spent six years in various positions at The New York Times. While working for the Times in 2007, he started a blog about race, culture, politics and media called PostBourgie, which won the 2009 Black Weblog Award for Best News/Politics Site. Denby is an avid runner, mainly because he wants to stay alive long enough to see the Sixers and Eagles win championships in their respective sports. He's on Twitter @GeeDee215.
7 p.m. / Wednesday, Oct. 14
"Covering Higher Education" woith Susan Snyder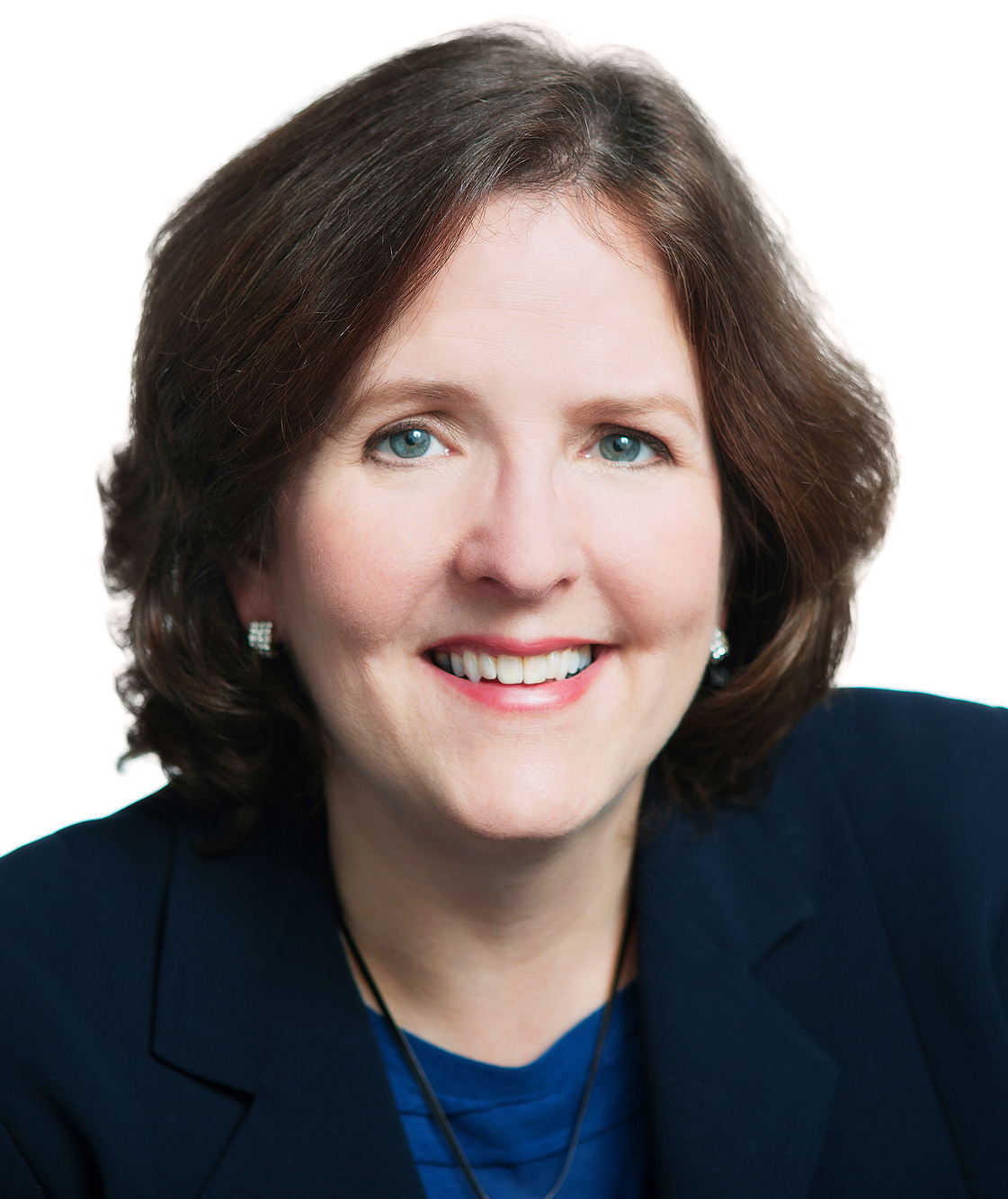 About the talk: Developing sources and contacts has always been one of the most important tasks for a reporter. It got even more important as the coronavirus pandemic shut everything down and much reporting had to be done from home or by phone. Earning trust, gaining access and cultivating stories that resonate with readers remained a focus.
About Susan: Susan Snyder has covered education for The Philadelphia Inquirer since 1998. She spent the first decade reporting on the Philadelphia School District and was co-lead reporter on the Assault on Learning series that won the 2012 Pulitzer Prize for Public Service. She has covered higher education since 2012. She twice served on a Pulitzer jury and was named a distinguished alumna by both her high school and college. She previously was an education reporter at The Morning Call in Allentown and the Times Leader in Wilkes-Barre. She's a graduate of Indiana University of Pennsylvania.
7 p.m. / Wednesday, Oct. 28
"Who Tells the Story" with Daniella Zalcman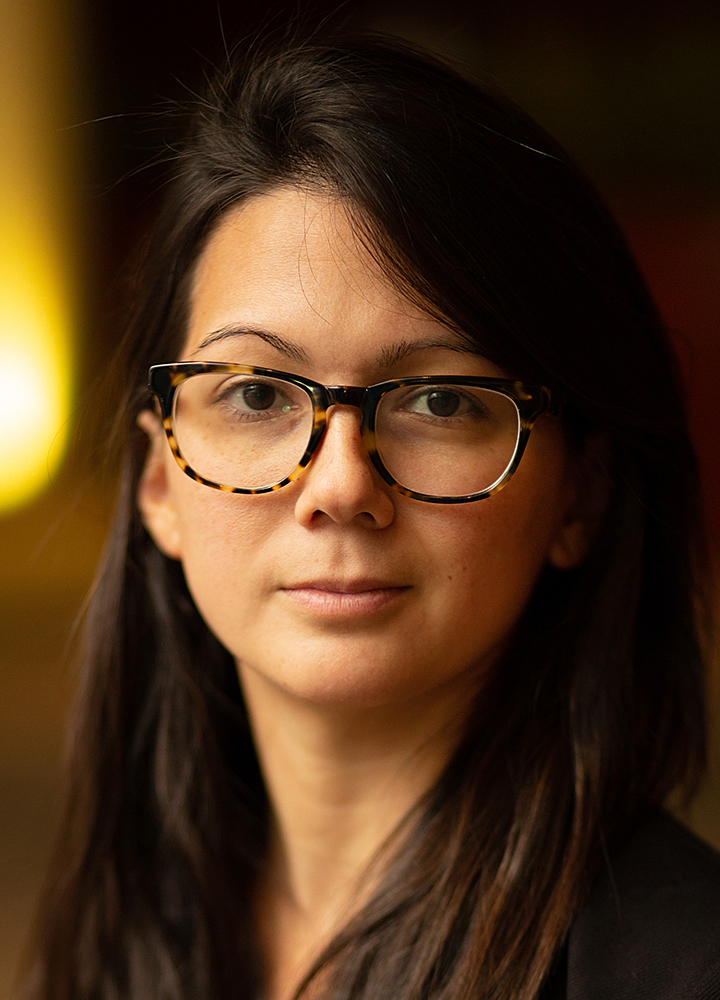 About the talk: Daniella Zalcman will share some of her long-form reporting projects and talk about why we need to spend more time thinking about who is responsible for telling our collective stories.
About Daniella: Daniella Zalcman is a Vietnamese-American documentary photographer based between Paris and New York. She is a multiple grantee of the Pulitzer Center on Crisis Reporting, a fellow with the International Women's Media Foundation, a National Geographic Society grantee, and the founder of Women Photograph, an initiative working to elevate the voices of women and non-binary visual journalists. Her work tends to focus on the legacies of western colonization, from the rise of homophobia in East Africa to the forced assimilation education of Indigenous children in North America. Her ongoing project, Signs of Your Identity, is the recipient of the Arnold Newman Prize, a Robert F Kennedy Journalism Award, the FotoEvidence Book Award, the Magnum Foundation's Inge Morath Award, and part of Open Society Foundation's Moving Walls 24. She graduated from Columbia University with a degree in architecture in 2009.
7 p.m. / Wednesday, Nov. 18
Tom Brenner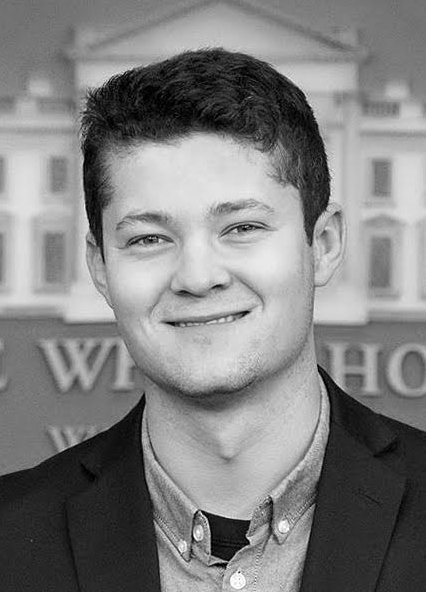 About the talk: Tom will talk about the development of his career and how to break into freelancing while transitioning from college. He will discuss website development, being prepared to meet editors and managers during networking events, and how to keep up with the news while working in an ever-changing political landscape, such as Washington, D.C.
About Tom: Tom Brenner is a photojournalist currently covering American politics in Washington, D.C. A New Jersey native, Brenner graduated from Rochester Institute of Technology in 2016 with a degree in photojournalism. When not documenting the president or politicians on Capitol Hill, he can be found playing ice hockey or catching up on local news in his off time. His work can be found on Instagram (@tom_brenner).