Tweet
Follow @PSUCollegeComm
March 30, 2017
Institute for Information Policy targeting 'big data' at May workshop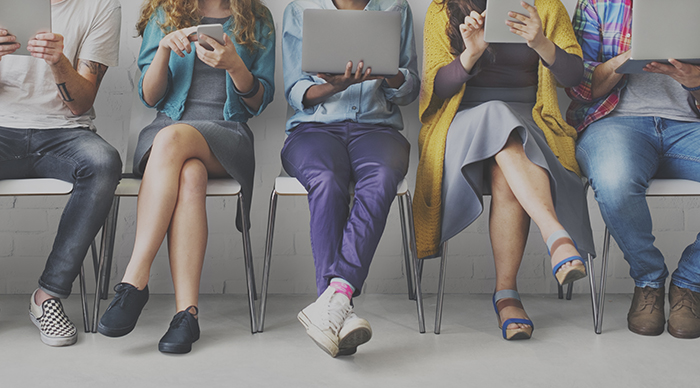 With frequently evolving technology of computer access and smart phone capabilities and a particularly unpredictable White House, Penn State's Institute for Information Policy is as important today as it has ever been in its 20-year history.
The IIP conducts innovative research and promotes programs that examine the social effects of information technology. It is housed in the Colleges of Communications and Information Science Technology at Penn State, and its affiliated faculty members study what information technology can do to improve "democratic discourse, social responsibility and quality of life."
The key tasks of the institute include publishing the Journal of Information Policy, an open access, peer-reviewed journal that focuses on issues of technology and communication policy, and hosting two national workshops every year. The next workshop will be on May 25 prior to the International Communication Association convention in San Diego, Calif, in collaboration with the Pacific Information and Communication Technology for Development Collaborative of the University of Hawaii. The event will focus on digital inequalities and discrimination related to big data and big data analytics.
"We're scheduling papers on big data and how it affects us as a society," said Krishna Jayakar, co-director of the institute and associate professor of telecommunications. "There is plenty of data on how consumers behave, but we often don't use that information when making decisions on privacy and data security."
Data can be gathered on how people surf the internet or use their smart phones. Workshop topics include social and economic consequences from big data analytics, which can help clarify how immigrants receive information, what internet access in low-income areas is like and how education level affects access. Experts will also discuss transparency in information gathering and government surveillance. Papers from the IIP's workshops are later reviewed for publication in the Institute's Journal of Information Policy.
Jayakar, who co-directs the IIP with telecommunications visiting professor Amit Schejter and IST associate professor Carleen Maitland, said when it comes to researchers, information policy is not a huge field. Events are kept small (60 to 80 people) to encourage intense conversation among experts in the field. Spring workshops have been held in London, Philadelphia and New York. Workshops in the fall are held in Washington D.C. every year.
"D.C. is where our main publics are…the regulatory community, the FCC, NSF, Congress," Jayakar said. "That is where we want to take our research, and we have had success there."
Last year, a key report from the NSF and the NTIA on a national broadband research agenda heavily referenced and cited the institute's workshop report, a moment that made Jayakar especially proud. He said he hopes the institute continues its successes and uses the momentum to branch into new areas.
In addition to the IST department, the institute has also collaborated with the Penn State Law School, and other institutes and centers on campus such as the Center for Global Studies. Jayakar said information policy is a vast subject that affects billions of people, so naturally it involves a many disciplines.
"There are plenty of places for connections to be made," Jayakar said. "We want to build bridges and strengthen collaborations across campus" and beyond.
"Penn State was one of the first universities to create an institute like ours…it was one of the reasons I came here in 1999," Jayakar added. "With greater support and interest, I hope we can continue to make an impact."