Tweet
Follow @ThePageCenter
Arthur W. Page Center Awards Grants for 2015-16
June 9, 2015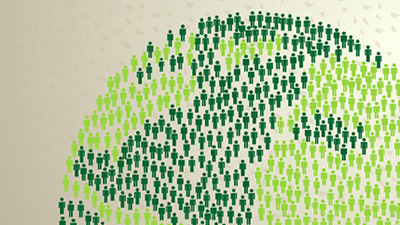 The Arthur W. Page Center for Integrity in Public Communication, a research unit of Penn State University's College of Communications, is awarding 21 grants to communication researchers and teachers from around the world for 2015-16. The awards total approximately $79,000.
Nine of the grants are for communication research projects related to sustainability. The remainder comprise an "open call" for proposals on a variety of topics in the field of ethical communication. Lee Ahern, senior research fellow with the Page Center, managed the call for sustainability proposals. Denise Bortree, director of the Page Center, managed the open call.
"Since its inception in 2004, the Page Center has become an international leader for research into communication ethics," says Dr. Bortree. "Each year the proposals we receive grow in number and quality. We are pleased to announce these awards and look forward to seeing the outcomes of these scholarly efforts."
Here are the research grants awarded in the area of communications and sustainability:
• Emotions and Climate Change: Moving Beyond Fear to Examine the Role of Hope, Happiness, Sadness and Guilt. Lucy Atkinson, University of Texas at Austin.
• Visual Best Practices in Communicating Sustainability: A Cognitive Science Approach. Serena Carpenter, Bruno Takahashi, and Kristen Lynch, all of Michigan State University.
• Identifying with (In)Congruent Narratives: Determining the Effectiveness of Sustainability Initiatives in Advertisements for Congruent and Incongruent Companies. Jennifer Hoewe and Brett Sherrick, University of Alabama.
• Distinguishing Real from Fake: How Consumers Evaluate Authenticity of Corporate Social Responsibility Programs and What it Means for the Bottom line. Rajul Jain, DePaul University.
• The Effect of Organization Sustainability Communication (OSC) on Publics' Evaluations of an Organization. Eyun-Jung Ki, University of Alabama.
• The Third-Person Effects in Investment Decision-Making: The Case of Corporate Sustainability. Alexander Laskin, Quinnipiac University.
• Can Green Opinion Leaders Close the Green Gap?: An Investigation of Citizens' Perceptions of Green Behaviors, Self-Efficacy and Information Needs. Kim Sheehan and Derek Moscato, University of Oregon.
• Visual Narratives in Environmental Communication. Fuyuan Shen, Penn State University.
• Systemic and Heuristic Processing of Messages about Climate Change. Janet Swim and Nathaniel Geiger, Penn State University.
The open call for research proposals yielded the following funded projects:
• Effective CSR Communication: Engaging Consumers' Prosocial Behavior. Mary Ann Ferguson and Baobao Song, University of Florida.
• Exploring the Interplay of Corporate Social Responsibility, Trust, Creating Shared Value, and Public Supportive Behavior: A Comparison Study on the United States and China. Flora Hung-Baesecke, Massey University; Don W. Stacks, Miami University; Timothy Coombs, University of Central Florida; Regina Chen, Hong Kong Baptist University.
• Transparency in Social Media Crisis Responses: A Case Study of Malaysia Airlines "Commitment to Openness" During MH370's Disappearance. Jensen Moore, Louisiana State University; Robert Pritchard, University of Oklahoma; Michael Climek, Louisiana State University.
• The State of Public Relations Ethics - Training, Readiness & Pressing Issues. Marlene Neill, Baylor University.
• Spirituality, Individual Values, and Organizational Values: Their Impact on Internal Communication and Their Impact on Internal Communication and Corporate Social Responsibility. Krishnamurthy Sriramesh and Neva Stumberger, Purdue University.
• Communicating Social Responsibility: An Experimental Analysis of Message Strategies in Nonprofit and For-profit Sectors. Holly Ott, Penn State University.
• A Shared Commitment to Integrity: Examining Collaborative Public Relations Leadership and Ethics between CSR Programs and Nonprofit Partners. David Remund, University of Oregon; Brooke Weberling McKeever, University of South Carolina.
• A Cross-Cultural Investigation of Corporate Social Responsibility (CSR): Prioritizations of Business Responsibility and Skepticism toward CSR. Hyejoon Rim, University of Minnesota.
• The Ethics of Always-On: Exploring the Expectations for Employees as Online and Offline Brand Ambassadors. Justin Walden, The College at Brockport, SUNY.
• From Social Responsibility to Social Advocacy: A Multicultural Analysis of the Effects of CSR Communication on the Perceptual, Cognitive, and Motivational Antecedents of CSR Communication on the Perceptual, Cognitive, and Motivational Antecedents to Communication Behavior in Publics. Kelly Page Werder, University of South Florida; Diana Ingenhoff, University of Frigourg, Switzerland.
• Corporate Perspectives on the Role of Global Public Relations and CSR in Public Diplomacy. Candace White, University of Tennessee; Kathy R. Fitzpatrick, Florida International University.
• Integrating Global and Local Values in CSR: A Case study of Australia Multinational Companies. Gregoria Arum Yudarwati, University of Atma Jaya Yogyakarta, Indonesia; Marianne D. Sison, RMIT University.
This marks the 11th year of grant proposals awarded by the Page Center. Since its founding, the Page Center has given more than $600,000 in grants.
The Page Center was created in 2004 through a leadership gift by the late Lawrence G. Foster, a distinguished Penn State alumnus and former corporate vice president for public relations at Johnson & Johnson.
The Robert Wood Johnson Foundation also supports the Center through a major grant awarded in 2006 to establish and endow a research and education program in ethical leadership. The Robert Wood Johnson 1962 Charitable Trust, a private philanthropy of Johnson's heirs, also has made significant contributions to support the Center's work in ethics in public communication and the role of public relations in advancing corporate responsibility.
Arthur W. Page, the longtime vice president for public relations at AT&T, is often regarded as the founder of the modern practice of corporate public relations. He also was a noted educator, publisher and adviser to U.S. presidents. Page was the first person in a public relations position to serve as an officer and director of a major corporation and, in that capacity, has become widely known for management according to the Page Principles, his guidelines for ethical and effective communication with the public and for responsible corporate behavior.
The Center seeks to foster a modern understanding and application of the Page Principles and Robert Wood Johnson's business philosophy by supporting innovative research, educational or public service projects in a variety of academic disciplines and professional fields. For further information on the Center see its website.
CONTACT: Denise Bortree, director of the Page Center, at (814) 863-1274 or dsb177@psu.edu.