Tweet
Follow @ThePageCenter
Research in Progress: Communicating social capital through the digital world
January 22, 2019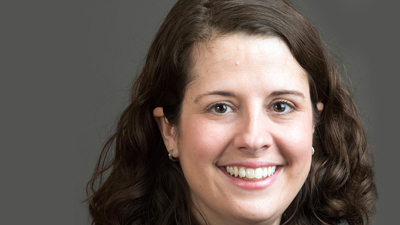 By Hilary Fussell Sisco, Quinnipiac University
As professional communicators we use social media to capture the attention of influencers, media and the public. Through this information-sharing process, we build varying levels of relationships with family or friends (micro), an entire organization (meso) or society at large (macro).
Social capital is the capacity for an organization to use its relationships to be more efficient in accomplishing its goals. As our world view expands, the digital channels we use connect us. These channels can be used to facilitate and foster the strength of our relationships. Despite the interest social capital has received in public relations scholarship, research examining the concept lacks concrete channels to build and bridge social capital among professionals, clients and publics.
The building of social capital is inherently significant in public relations, yet, the discipline lacks the measurement of these activities' impact on the field. Communication fosters relational exchange, which is a key dimension of social capital.
The field has not formulated a concrete understanding of how to build relationships in a practical sense. As key communicators for clients and organizations, it is imperative that these practitioners understand how technology can aid in this goal.

As professionals, public relations practitioners are expected to be at the forefront of the digital revolution. Technology allows varying levels of engagement, from traditional workplace technologies (email, intranet and video conferencing) to the more connected (social networking, online video and now AR/VR).
Practitioners are expected to use these tools and maintain connectivity more than ever before. The overall expansion of these tools has made it more feasible for public relations practitioners to always stay connected to work. These advances in technology have enabled communication professionals to expand their client reach and impact, but it can also enhance their professional lives as well.

Many practitioners feel these technologies can help them perform more efficiently and advance in their careers. These technologies empower the practitioner to build networks and build bridges of information to increase engagement among their peers and various publics. It seems that practitioners are benefiting professionally from the changing world of public relations.
Organizations should encourage practitioners to use social media and other digital tools to grow their connections and build a stronger foundation to communicate with larger audiences.
My study employed a sample of 697 professionals working in the United States to provide support for the ways that digital media can foster relationships and, in turn, build social capital among communication professionals. Future steps include conducting a follow-up survey to compare results on an international scale. Results of this project will be available this spring.
For more information on this study, email Fussell Sisco at hilary.fussellsisco@quinnipiac.edu. This project is supported by a Page/Johnson Legacy Scholar Grant from the Arthur W. Page Center.