Tweet
Follow @ThePageCenter
Connolly-Ahern appointed as Page Center senior research fellow
October 12, 2015 • Jonathan McVerry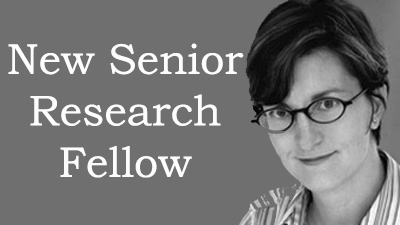 Colleen Connolly-Ahern brings a strong research background and a commitment to educating future public relations professionals to the Arthur W. Page Center. She was appointed as a Page senior research fellow earlier this year.
An associate professor in advertising/PR, Connolly-Ahern researches international political advertising and health communications. She also focuses on culture, media framing and media access in strategic communications.
Her work for the Page Center on refugee communication was featured in Penn State News. Her work was presented at UNESCO in Paris, and she was also a guest panelist at the Association for Education in Journalism and Mass Communication (AEJMC) this past summer.
Connolly-Ahern has been published in a wide range of peer-reviewed journals, including Journalism & Mass Communication Quarterly; Journal of Public Relations Research (JPRR); and Communication, Culture and Critique. Connolly-Ahern is also former head of the Public Relations Division of AEJMC and a member of the editorial board of JPRR.
Professional experience includes time as managing editor of Marine Log Magazine and promotions manager at USA Today. Connolly-Ahern also started her own marketing communications firm, Abbey Lane Marketing, which she ran for five years before pursuing her master's degree and Ph.D. from the University of Florida.
Welcome to the Page Center Colleen!