Tweet
Follow @ThePageCenter
Five Page-Sponsored Articles on Corporate Social Responsibility in PR Journal Special Issue
November 10, 2014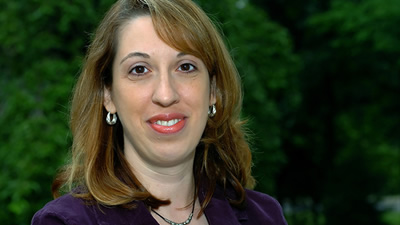 Corporate social responsibility--and how to communicate it effectively--is a growing concern for PR practitioners and scholars. Public Relations Journal has published five Page-Center supported articles on this topic in a special issue. Page Center Director Denise Bortree was special editor of the issue.
The State of CSR Communication Research: A Summary and Future Direction
Authors: Denise Sevick Bortree, Ph.D.
Abstract: This article introduces the special issue of Public Relations Journal on corporate social responsibility communication sponsored by the Arthur W. Page Center. Effective CSR communication is built on knowledge of audience interests and expectations, optimal channels of communication, impacts of communication on publics, and ethical practices for communicating information. The article discusses past and current practices of CSR communication as well as future trends for research and communication. It then introduces the four research articles in the issue which address timely and important issues of CSR communication.
Public Expectations of CSR Communication: What and How to Communicate CSR
Authors: Sora Kim, Ph.D., and Mary Ann T. Ferguson, Ph.D.
Abstract: This study examined what consumer-publics expect from companies' CSR communications through surveying a representative sample of the general public. Our findings suggested that publics wanted to know "who is benefiting" from the companies' CSR more than any other CSR information. CSR beneficiaries were identified as the most preferred communication sources, whereas CEOs and public relations spokespersons were listed as the least preferred sources. In general, non-corporate sources were preferred significantly more than corporate sources. However, the company itself was also preferred as a communication source significantly more than activists, other stakeholders, employees, CEOs, and PR spokespersons. Finally, as CSR communication channels, consumer publics tended to prefer company-controlled media such as companies' local stores, websites, and promotion events to uncontrolled media such as news media, experts' blogs and microblogs.
Conceptualizing and Measuring 'Corporate Social Advocacy' Communication: Examining the Impact on Corporate Financial Performance
Authors: Melissa D. Dodd, Ph.D., and Dustin W. Supa, Ph.D
Abstract: This research takes a two-fold approach to understanding organizational stances on social-political issues (termed corporate social advocacy or CSA). First, CSA is conceptualized within public relations, noting how it may span the boundaries between two key areas of scholarship and practice: issues management and corporate social responsibility. Second, using the theory of planned behavior as the underpinning for consumer purchase intention, this research examines how organizational stances on social-political issues (gay marriage, health care reform, and emergency contraception) impact corporate financial performance. This research uses an experimental methodology and nationally representative sample of U.S. consumers to demonstrate that CSA has tangible outcomes for organizations. In short, the study finds that greater agreement with a corporate stance results in greater intentions to purchase; whereas lesser agreement with a corporate stance results in lesser intention to purchase. The conceptualization and empirical results of this research provide support for further examination of CSA alongside existing public relations scholarship, as well as an area for independent exploration.
Corporate Social Responsibility and the NonProfit Sector: Assessing the Thoughts and Practices across Three NonProfit Sub-Sectors
Authors: Richard D. Waters, Ph.D. and Holly K. Ott, M.S.
Abstract: Scholars have increasingly been studying the impact of corporate social responsibility as a business strategy in for-profit institutions, and results frequently indicate benefits to the organizations such as increased reputation, sales, and reduced reputation damage during crises. Little is known about the impact of corporate social responsibility on organizations from the nonprofit sector, however. Using in-depth interviews with nonprofits sponsoring festivals in the San Francisco Bay Area in 2013-2014, this study examines how nonprofits representing agriculture, arts and culture, and sexual health view corporate social responsibility as it affects their communication efforts. Results indicate that nonprofit communicators downplay the corporate social responsibility behaviors in which they are engaged. When these efforts are communicated to external stakeholders, preference is given to less formal media channels.
How Corporations Manage Industry and Consumer Expectations via the CSR Report
Authors: Sarah Bonewits Feldner, Ph.D., and Kati Tusinski Berg, Ph.D.
Abstract: With increased stakeholder scrutiny, it is increasingly salient to consider how corporations make the case that their CSR activities are sufficient, appropriate, and successful. The CSR report is the vehicle by which organizations communicate the breadth of activities they engage in to make a difference in society. Using rhetorical analysis and surveys, we argue that the CSR report functions as a means by which corporations manage stakeholder expectations and seek to legitimate corporate behaviors. Our findings indicate that most reports are structured based on external guidelines but include the use of classic rhetorical strategies of ethos, pathos, and logos to establish the rightness. This study shows the value of moving past a catalog of activities, a consideration of channels, and a description of message attributes to focus on the rhetorical strategies employed by corporations.