Tweet
Follow @ThePageCenter
Research in Progress: Developing a scale of organizational listening
September 8, 2020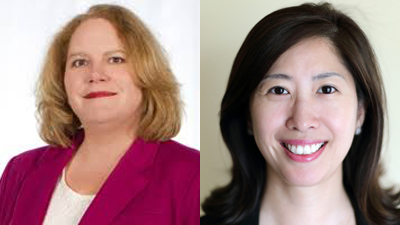 By Giselle A. Auger, Rhode Island College and Moonhee Cho, University of Tennessee
How do organizations make us feel heard?
The concept of organizational listening prompted so many questions. For example, "Listen to your customers" seems like a commonsense part of good business practice, yet what does it look like? Does it mean bringing back a beloved but discontinued product? Does it mean responding to tweets and posts on social media? Should a company be sending personalized email responses?
Similarly, as a customer, what makes you feel heard? Are there things organizations do that make you feel like they understand your issue and are sympathetic? Have you ever been in a situation where the organization's response made you angrier than before?
In the end we came down with two broad research questions that are basically two sides of the same question – listening versus being heard:
What kind of output or action from the organization indicates that they are listening?
What response from the organization indicates to stakeholders that they have been heard?
Because we're researchers, we came up with a whole cartload of additional ideas that built from this. The key, we felt, was developing a way for organizations to measure whether their actions provided correct and/or sufficient response for stakeholders to feel heard.
As a result, we proposed a two-stage study in which we would explore our two major questions and develop a scale of organizational listening. We are currently developing the question guide for our focus groups, which we intend to conduct in late October of this year.
We are basing this initial study on two seminal works on organizational listening. The first, the "Organizational Listening Scale," was developed by Cooper and Husband and used for interpersonal evaluation of managerial listening skills. The second is a book, "Organization Listening: The Missing Essential in Public Communication" by Jim Macnamara, from which we have drawn on his seven canons of listening.
From these focus groups we hope to determine:
What it looks like to stakeholders to be recognized and acknowledged
How organizations can show that they are paying attention to the needs of their stakeholders
How organizations can demonstrate that they are interpreting the issue and understanding it correctly
What it looks like for organizational response to demonstrates consideration and empathy for their stakeholders.
In the second stage of the project we will use the results of the focus groups to develop a survey of the proposed measurement scale of organizational listening and deploy it nationally. At the end of the two stages, we hope to provide organizations with a scale that allows them to determine which listening responses are best in certain circumstances and the cost/value of these responses.
We believe that such a tool will provide tangible, bottom-line, and practical help to organizations as they manage myriad stakeholder relationships.
For further information on this study, please email Auger at giselleauger@yahoo.com or Cho at mcho4@utk.edu. This project is supported by the 2020 Page/Johnson Legacy Scholar Grant from the Arthur W. Page Center. Results from the study will be available in 2021.