Tweet
Follow @ThePageCenter
Research in Progress: Examining how care ethics are understood and practiced in government PR
August 4, 2021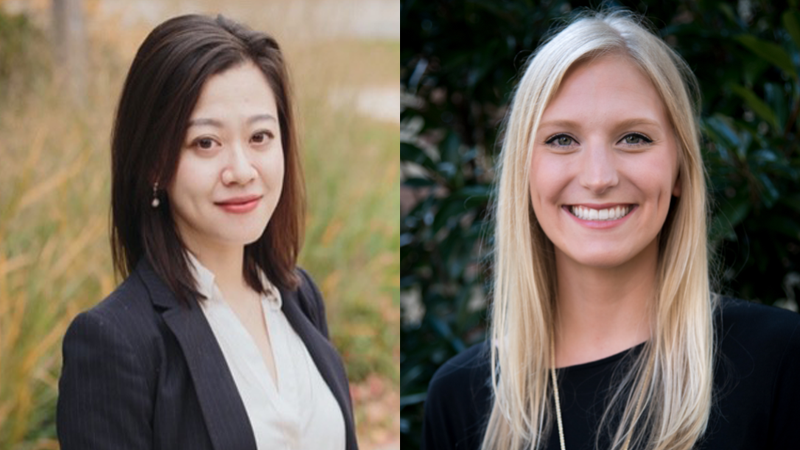 By: Chuqing Dong, Michigan State University and Jordan Morehouse, Clemson University

Declining public trust, increasing political polarization, and ongoing social injustice and inequality issues are just a few of the challenges the U.S. government has faced and continues to grapple with today. The COVID-19 pandemic intensified and complicated these issues, evidenced by numerous government failures in providing public services, disseminating accurate and consistent messages, and responding to citizen needs.
Amid the turbulent environment, open and reciprocal communication should be a key element in government communication efforts, with care at the center of transforming public administration and policy implementation. In this project, we propose that public relations can serve a critical role in the process of creating a caring government when practitioners cultivate dialogic organization-public relationships.
Ethics of care is a feminist approach to ethics that emphasizes relationships, interdependence, context, and people's vulnerability in making ethical decisions. Ethics of care is a combination of caring values and practices held by a caregiver, which relies on effective communication to deliver its merits fully to the intended audience. Care ethics are closely aligned with the Page Principles of public relations, such as "listen to stakeholders" and "conduct public relations as if the whole enterprise depends on it," suggesting that a broad range of public views, values, and expectations should be incorporated into the government-public relationship building process.

Despite the inherent connection between care ethics and public relations, we know little about how care ethics are practiced by government organizations. Government communication is known for being one-way, poorly coordinated, and limited in interactions with citizens. This is partly because of the unique attributes of government entities, such as politics, legal constraints, media security, and budget constraints, as documented in Liu and Horsley's previous studies. However, these contextual complexities have not been well recognized from an ethical perspective.
Also, unlike corporations whose key publics are usually bonded with and by commercial interests, government agencies are driven by public goods and serve a variety of publics, especially those who are underrepresented. Yet, how this inclusive view of publics differs from strategic publics and its influence on the government-public relationship management has not been well studied.

Acknowledging the research gaps and values of care ethics, we propose that care ethics can provide a useful normative perspective for exploring, elaborating, and evaluating best public relations practices in the public sector within the U.S. context.
We plan to conduct semi-structured interviews with local government communicators to understand their perspectives on the role, value, and obstacles of practicing care ethics within the relationship management process. Local governments are psychologically proximal to citizens and provide more relevant, direct, and accessible services to the local communities. They are also experiencing most challenges from budgetary decreases and increased service demands.

By making care an explicit and central part of local governments' public relations endeavors, this project aims to rethink and reevaluate the ethical norms and values held by government communicators. We hope our findings will identify key care-based public relations to improve government communication and public relations practices.

For further information on this study, please email Dr. Chuqing Dong at cdong@msu.edu or Dr. Jordan Morehouse at jlmoreh@clemson.edu. This project is supported by the 2021 Page/Johnson Legacy Scholar Grant from the Arthur W. Page Center. Results from the study will be available in 2022.