Tweet
Follow @ThePageCenter
Research in Progress: LGBTQ+ brand activism: Listening to historically marginalized stakeholders
September 14, 2020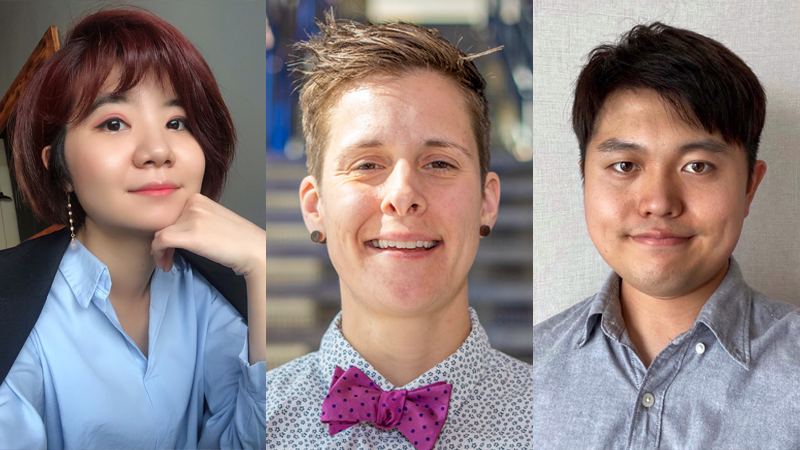 By Hayoung Sally Lim, Erica Ciszek and Won-Ki Moon, University of Texas
Every June in the United States, LGBTQ+ communities come together for a celebration of love, diversity, inclusivity, and pride. The month of June, commonly known as Pride, commemorates the Stonewall riots in New York City held by sexual and gender minorities against police raids. Across the globe communities hold parades, marches, parties, workshops and symposiums.
Pride Month is also a time when organizations and brands are involved in Pride and LGBTQ+ communities, participating in parades, establishing Pride collections, and organizing Pride events. However, this year in the midst of the COVID-19 pandemic – Pride Month 2020 was different.
Pride celebrations went virtual. Parades and events were canceled, and organizations tried to show their commitment to the LGBTQ+ community in different ways. They teamed up with nonprofit organizations to amplify LGBTQ+ voices and deliver vital resources and donations to the community.
Additionally, since the murder of George Floyd, the Black Lives Matter movement has grown and spread across the nation calling attention to historically marginalized people, especially racial, sexual and gender minorities, more than any time.
Observing these changes in the landscape of Pride, our research team has developed a listening to historically marginalized stakeholders project with a focus LGBTQ+ brand activism. We examine this year's unique context, attending to consumer perceptions of organizational listening to sexual and gender minorities.
We explore how sexuality, gender and race impacts stakeholders' perceptions of organizational listening within the context of LGBTQ+ brand activism. To evaluate organizational listening and perception of LGBTQ+ stakeholders, we propose the mediating role of brand authenticity in the evaluation of LGBTQ+ brand activism, specifically organizational listening to LGBTQ+ stakeholders and amplifying their voices during the Pride Month.
Historically, sexual and gender minorities have been distrustful of corporations, perceiving a lack of organizational sincerity and commitment. Some LGBTQ+ consumers may be critical of rainbow washing. Given this background, we suggest perceived brand authenticity plays an important role in mitigating the skepticism of LGBTQ+ brand activism and leading to a greater organizational listening perception and positive evaluations from the stakeholders.

In our study, we are developing measurement scales of perceived brand authenticity and perceived organizational listening to attend to the voices of sexual, gender and racial minorities. While perceived brand authenticity indicates an organization's effort to engage in diverse societal issues as well as LGBTQ+ community, perceived organizational listening implies stakeholders' evaluation, offering insights for "better listening."
With funding support for the Page Center, we will conduct a series of surveys to develop and refine measurement items throughout three rounds of data collection:
Study 1 – Online experiment with Skittles' 2020 Pride month campaign
Study 2 – Online experiment with campaign centering transgender perspectives

(Study 1 and 2 are on purpose of developing and refining measurement items.)
Study 3 – Main study using the validated PBA and POL scales with 600 LGBTQ+/non-LGBTQ+ participants.
Follow up – in depth interviews with 20-30 participants recruited from previous studies.
This study aims to contribute to knowledge, practice and public understanding of brand activism and organizational listening with historically marginalized publics. It will develop best practices for organizational brand activism with LGBTQ+ stakeholders. Lastly, we expect perceived brand authenticity and perceived organizational listening measurements will empower organizations to represent the LGBTQ+ community but also empower publics to hold organizations accountable.
For further information on this study, please email Hayoung Sally Lim, at h.sally.lim@utexas.edu, Erica Ciszek, at eciszek@utexas.edu or Won-Ki Moon at wkmoon@utexas.edu. This project is supported by the 2020 Page/Johnson Legacy Scholar Grant from the Arthur W. Page Center. Results from the study will be available in 2021.