Tweet
Follow @ThePageCenter
Research in Progress: Understanding key workplace communication dynamics in a pandemic
December 7, 2020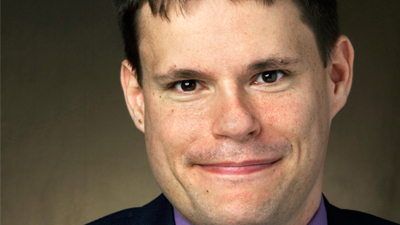 By Justin Walden, North Dakota State University
Workers are experiencing considerable stress these days, from juggling family responsibilities, to dealing with an unsteady economy, to figuring out how to get through another Zoom meeting.
The coronavirus pandemic has put a glaring spotlight on organizational leaders and the challenges that employees face in teleworking.
How can organizations support their frontline workers and what conditions might bring out the best in employees?
With funding support from a Page/Johnson Legacy Scholar Grant, Cen "April" Yue and I are conducting two studies (via online survey panels) that aim to answer these questions.
The first study is examining how supervisory and top-level leadership communication during Covid-19 impacts employees' cognitive appraisals of the crisis, and how different appraisal frameworks (challenge vs. threat) are associated with employees' perceptual and behavioral responses. We are particularly interested in the impact of leadership communication on employee-organization relationship quality, employee advocacy behaviors and employees' openness to change.
Our expectation with this study is that perceptions of leadership communication will shape how employees view their relationship with their employers, their willingness to speak positively about their employers, and their views on change.
The Page Center is supporting a second related study about the impact of two types of communicative exchanges (workplace interruptions and efficient communication between peers) on teleworkers' job engagement and teleworkers' interest in voicing their concerns about work.
The latter study draws on the job demands-resources model, a framework from the management discipline that is drawing increased attention from communication scholars.
Both studies are grounded in the idea that organizations should listen to their stakeholders (Page Principle 3) and should realize an enterprise's true character is expressed by its people (Page Principle 6).
This is an exciting project for me because of the team. Yue is a newly minted Ph.D. from the University of Florida who has already published widely on leadership and internal communication, while NDSU colleague and noted employee-voice scholar Dr. Cheng Zeng is collaborating with us on the second study.
There is a need to further investigate the conditions that may bring out the best and worst in workers. In particular, I would like to see qualitative studies on power dynamics, teleworkers' communication, and boundary maintenance.
These two studies are an ideal starting point to consider the impact of peer and supervisor-related communication on workers today.
This project was funded by a Page/Johnson Legacy Scholar grant. If would like to share your thoughts, send me an email at justin.walden@ndsu.edu.