Tweet
Follow @ThePageCenter
Research in Progress: What happens when organizations don't listen?
July 21, 2020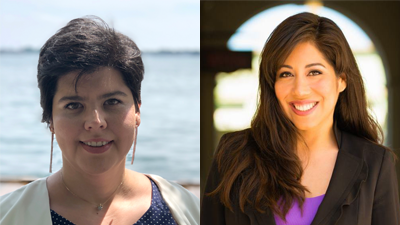 By Ioana A. Coman, Texas Tech University, and Rosalynn Vasquez, Boston University
On Sept. 19, 2019, Amazon CEO Jeff Bezos announced the company's first corporate pledge to fight climate change. However, for many employees, including those representing the Amazon Employees for Climate Justice, this was not enough. Nearly 3,000 Amazon employees walked out of Amazon's headquarters the next day in support of the Global Climate Strike, and as a sign of protest for the company's lack of "proactive" action toward climate change. This protest was a planned, bottom-up, grassroots effort that began inside the company to demand change from its corporate leader.
Agents of Social Change
There have been a variety of studies examining corporate social responsibility (CSR) in terms of companies aiming to be more socially responsible and reach the triple bottom line: people, planet, and profit. However, in light of continued societal changes over time, a new phenomenon (with roots in CSR) has evolved to be recognized as corporate social advocacy (CSA), which is when a company takes a stance on a controversial, social issue.
With the increase of social and political activism in today's society, which is further amplified on social media, more people are not only taking part in social movements, but also expecting corporations to step up and take a stance on important social issues or be activists of change.
Leaders for Climate Action
One of these social issues is the climate crisis. Climate change is one of the most pressing issues facing our world and also one of the most polarizing issues in the United States. Yet despite this divisive reality, the public's climate change consciousness continues to grow (further exacerbated due to the coronavirus outbreak) and corporations are taking notice.
There have been many studies examining the impact of influential climate leaders, such as scientists, celebrities, religious leaders and youth activists. But, what about corporations? How effective is a corporate climate leader? With its vast capital and resources, history of large carbon footprints, and huge capacity for PR social capital and change, some ask "Why not corporations"?
Our Study
We are interested in exploring what happens when a company's stakeholders (e.g. employees) are calling for climate change actions and yet the company does not seem to listen, and what are the ramifications for a lack of social listening and authentic engagement in times of abounding social change.
In this case study, we'll examine how Amazon, one of the largest, global tech companies, is handling its employees' demands and calls for climate change actions and advocacy.
By using a mixed-methods approach, we'll analyze the official communication channels, social media interaction with their different publics, as well as legacy media news articles and public comments for both Amazon and Amazon Employees for Climate Justice (employee advocacy group).
This study aims to contribute to public relations advocacy and activism research by focusing on what happens when a company does not seem to engage in social listening and dialogue, how does this impact its employees and other stakeholders, and what are the potential consequences for the company. There are lessons to be learned, best practices to be found, and hopefully new insights on this growing area of corporate advocacy and activism in terms of corporate accountability and authentic social listening.
For further information on this study, please email Ioana Coman at ioana.coman@ttu.edu or Rosalynn Vasquez at rosalynn@bu.edu. This project is supported by the 2020 Page/Johnson Legacy Scholar Grant from the Arthur W. Page Center. Results from the study will be available in 2021.