Tweet
Follow @ThePageCenter
The Page Center welcomes Charlene Wheeless to its advisory board
September 23, 2020 • Jonathan McVerry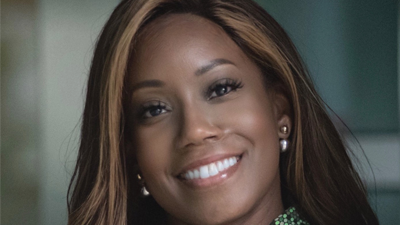 Charlene Wheeless, one of the most influential public relations professionals in the business today, joined the Arthur W. Page Center's advisory board. A trailblazing leader, Wheeless brings decades of corporate communication experience to the 14-member board.
Wheeless recently stepped down as the principal vice president of corporate affairs from the Bechtel Corporation, a global engineering company. She is now leading her own consulting business that assists corporations in identifying and addressing racial justice issues as well as communications challenges.
Before leading Bechtel's corporate affairs, a role she held for 10 years, Wheeless was vice president of communications at Raytheon Intelligence and Information Systems and senior vice president of global communications at American Management Systems before that.
Wheeless shares in the Page Center's mission to promote ethics and integrity across public communication. She says ethics and values are vital—both professionally and personally—and serve as a "north star" when making decisions.
"I think without ethics, we don't have a profession," Wheeless said. "It cannot be overstated that words matter. Our job is not to say what's popular. Communicators are here to say how things really are."
Wheeless has spoken about ethical issues facing corporate communications in a number of venues over the years. She often leads discussions on race in the workplace. Following heightened social unrest in the United States, she was inspired to gear her consulting business to help corporations solve systemic racism within their businesses.
"The catalyst was George Floyd. People started calling me and asking for help with their diversity and inclusion programs," Wheeless said. "My response is always, 'Well before we talk about that, let's talk about systemic racism in your organization.'
"If we take care of that, the rest will take care of itself," she added. "Because if diversity and inclusion programs worked, we wouldn't need them. Right?"
Wheeless is currently the chairperson of the Page Society and is active on a number of boards, including the APCO Worldwide International Advisory Council. She was named one of the 50 most influential public relations professionals for five straight years by PRWeek and was inducted into the PR "Hall of Femme." In 2017, The Network Journal named Wheeless as one of "25 Influential Black Women in Business."
"Adding Charlene's expertise and passion to the advisory board will help guide the Center toward its mission of advancing not only ethics, but also responsibility in public communication," said Denise Bortree, Page Center director. "Everyone here at the Center and on the board are looking forward to working with her."
In January, Wheeless will publish her first book, which will detail her life after a three-year battle with cancer. It will also discuss her journey as a Black female executive working in an industry of mostly white male leaders. The book is called "You are Enough: Reclaiming Your Life and Career with Purpose, Passion and Unapologetic Authenticity."
"It's a book of challenges and solutions," Wheeless said. "I was often the only Black female executive in a very large company. So, over my 33-year career—20 years in the c-suite—I learned lessons. I've learned a lot along the way to build my career, and so I decided to turn that into a book so I could share those lessons with other women and especially Black women who want to build successful careers while also being the director of their life."
Since its 2004 founding, the Page Center has become an international leader in research on ethics and integrity in public communication. Over the past 16 years, the Center has funded nearly 250 scholars and awarded more than $900,000 in research funding.
Other members of the advisory board are:
Roger Bolton, president of the Page Society and former senior vice president of communications at Aetna
Denise Bortree, Center director and associate dean at Penn State's Bellisario College of Communications
Sandra Clark, vice president for news and civic dialogue at WHYY
Suki Dardarian, senior managing editor and vice president at Minneapolis' Star Tribune
Ellyn Fisher, senior vice president of public relations and social media for the Ad Council
Marie Hardin, dean of Penn State's Bellisario College of Communications
Aedhmar Hynes, former CEO of Text100
Maril MacDonald, CEO of Gagen MacDonald
Bill Margaritis, business consultant and investor
Tom Martin, executive-in-residence in the Department of Communication at the College of Charleston
John Nichols, emeritus professor at the Bellisario College
Bill Nielsen, chair of the advisory board and former vice president of public affairs at Johnson & Johnson
John Onoda, communications consultant and former executive at Charles Schwab, Visa and Levi Strauss
Gary Sheffer, Sandra R. Frazier professor of public relations at Boston University and former vice president of corporate communications and public affairs for General Electric