This combined-format Institute is designed for teachers who are seeking intensive study of the Holocaust, genocide, and human rights—and collaborative support as they implement classroom instruction about one or more of these topics. Join us to:
Institute Overview
Dates: June 25-30, 2023 (in-person residency); September 7, September 21, September 28, November 9, November 16, December 7 (virtual sessions)

In-Person Residency Locations: State College, Pennsylvania (Penn State University Park Campus) and Philadelphia, Pennsylvania (various sites)
Application Deadline: March 3, 2023, at 11:59 pm Pacific Time (PT)
Applicant Notification Date: April 3, 2023
Deadline for Selected Applicants to Accept Offer: April 14, 2023
Institute Leaders: Boaz Dvir & Logan Rutten

Send inquiries to: HolocaustEdInitiative@psu.edu
Why Apply?

The importance of Holocaust, genocide, and human rights education in American schools is broadly acknowledged. Over 20 U.S. states now include the Holocaust, at minimum, in their curricular content standards. Topics like the Holocaust, however, can be challenging to teach. Many teachers report needing additional preparation and support to teach these difficult topics effectively.

If this sounds like you—this Institute is for you!

We will gather in State College, PA and in Philadelphia, PA for intensive study, reflection, and planning for the 2023-24 school year. Significant emphasis will be placed on the Holocaust, although connections will be made throughout the week to other genocides and human rights topics. Our studies will be framed thematically but proceeding in a generally chronological sequence. We will begin by examining decisions and experiences of refugees during the 1930s in response to Nazi policies, then move through time and space to study how the Holocaust occurred in the context of World War II. We will consider postwar repercussions and the outgrowth of international justice from the definition of genocide before culminating in an examination of genocide and human rights challenges in a global post-Holocaust context.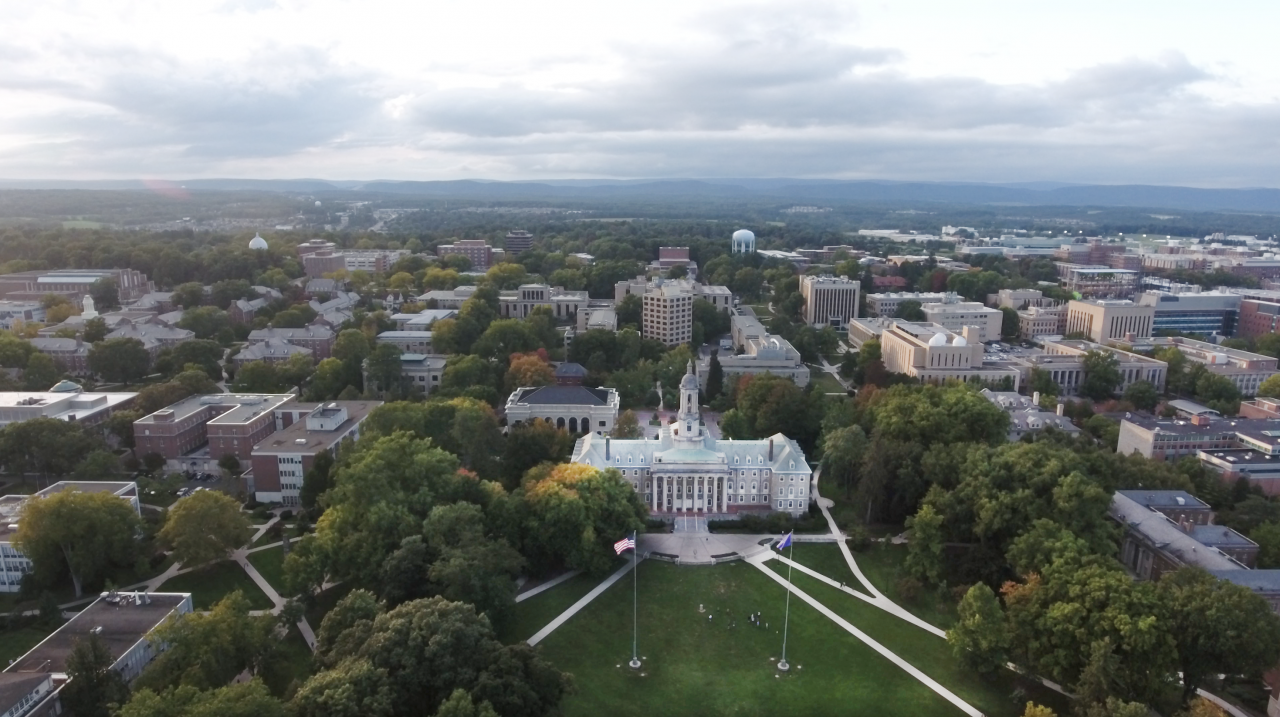 As we learn together, we will examine the themes of human agency, multiple perspectives, and historical causes. These will directly support classroom application through connections to inquiry. We will consider enduring questions such as: Why did the Holocaust occur the way it did? How did concepts of genocide and human rights develop out of the Holocaust? What were the ramifications of the Holocaust during the war, postwar, and for the world today?
Intensive academic study will be integrated with sustained support for classroom instruction through both "Reflections & Connections" sessions woven throughout the summer residency and through a series of virtual learning experiences distributed across Summer and Fall 2023. In this way, even as the Institute aims to support learning about the Holocaust and other genocides as topics worthy of investigation in their own right, it also positions responsible, inquiry-based teaching of these topics as a powerful mechanism for cultivating significant investigations of other difficult topics.
Join us!
Summer Residency Environment and Accessibility: Please also note that there will be some amount of walking in State College and in Philadelphia. The weather is likely to be warm and humid. If you require any accommodations to be able to participate fully in the residency, please email HolocaustEdInitiative@psu.edu to explain your needs as soon as possible.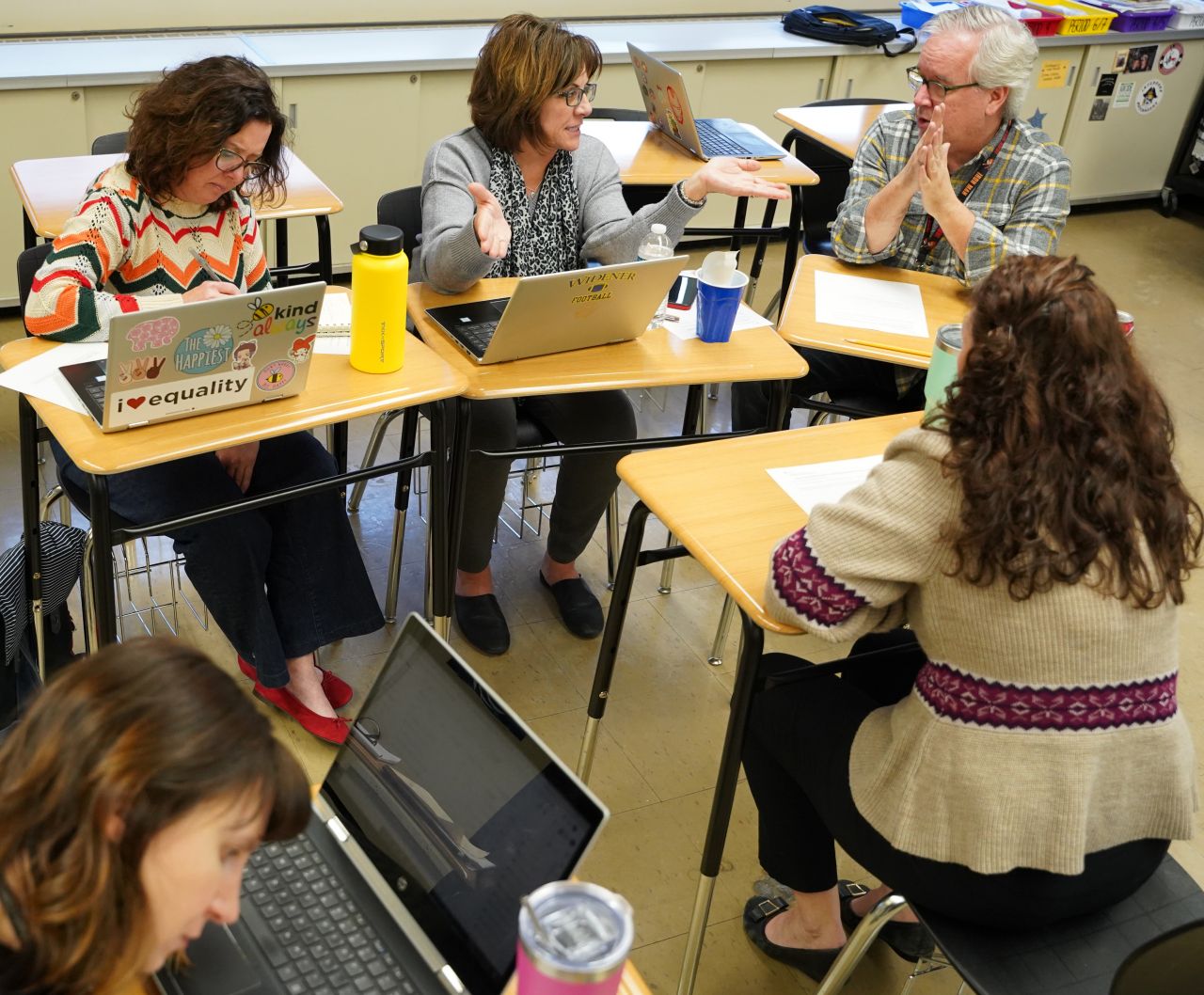 This Institute has been made possible in part by a major grant from the National Endowment for the Humanities: Democracy demands wisdom. The Institute is being hosted by the Holocaust, Genocide and Human Rights Education Initiative at Penn State. Any views, findings, conclusions, or recommendations expressed in this Institute do not necessarily represent those of the National Endowment for the Humanities.

Endowment programs do not discriminate on the basis of race, color, national origin, religion, sexual orientation, disability, or age. For further information, write to the Equal Opportunity Officer, National Endowment for the Humanities, 400 7th Street, SW, Washington, DC 20024. TDD: 202-606-8282 (this is a special telephone device for the Deaf).