John Curley Center for Sports Journalism
Baseball in Cuba
Curley Center students cover historic Penn State trip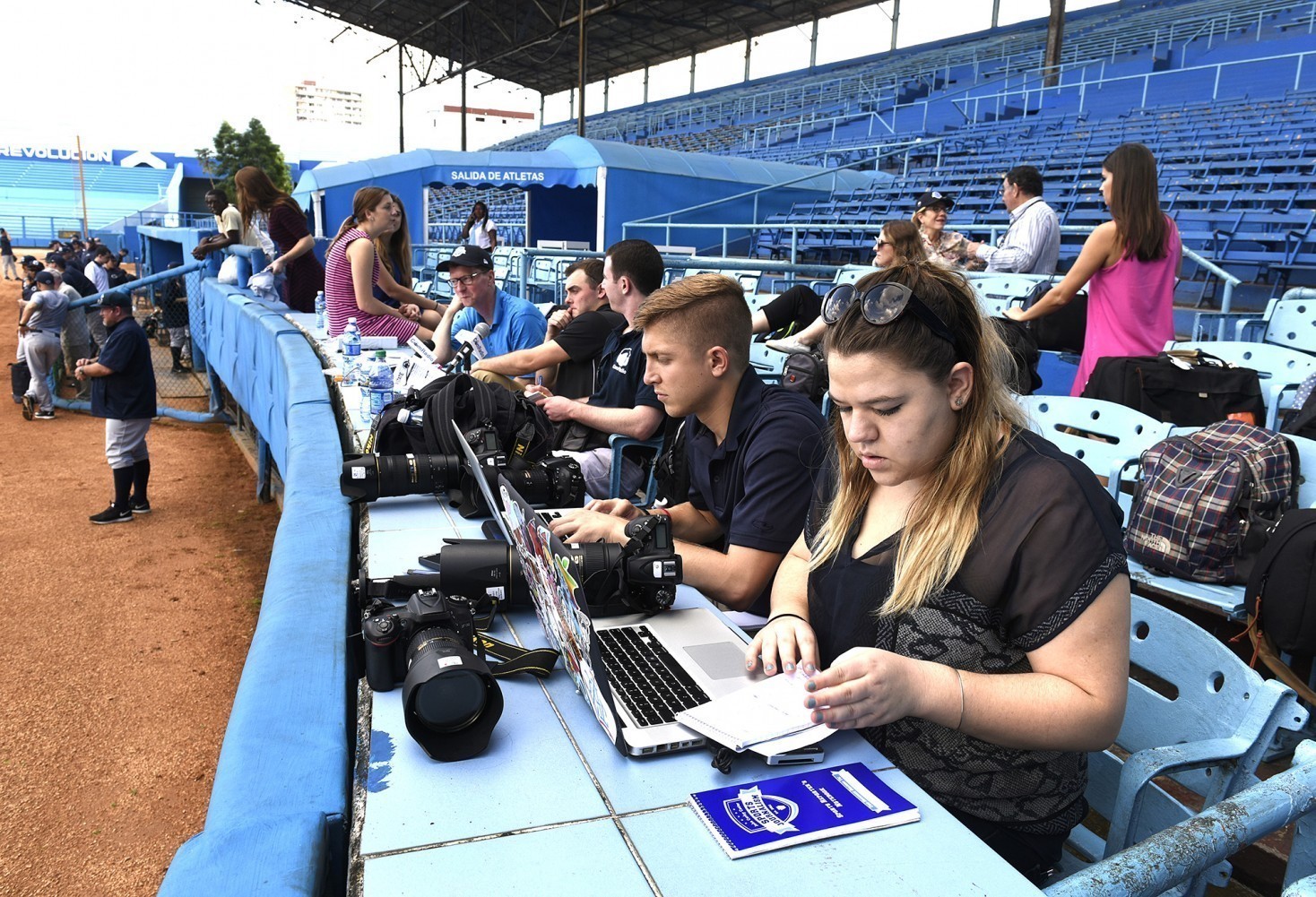 Eight Penn State students traveled more than 1,250 miles from University Park to spend what would have been be their Thanksgiving break working in Cuba in November 2015.
The students, members of the John Curley Center for Sports Journalism, followed the Penn State baseball team during its historic trip to Cuba to play three games against Cuban National Series teams. The communications students left campus Nov. 20 and returned Nov. 29.
Throughout the week, the Donald P. Bellisario College of Communications group—a mix of broadcast, multimedia and photojournalism students accompanied by three faculty members—chronicled the trip and shared their content with media outlets in Pennsylvania and beyond through a partnership with the Pennsylvania News Media Association.
Special: "Centre County Report in Cuba"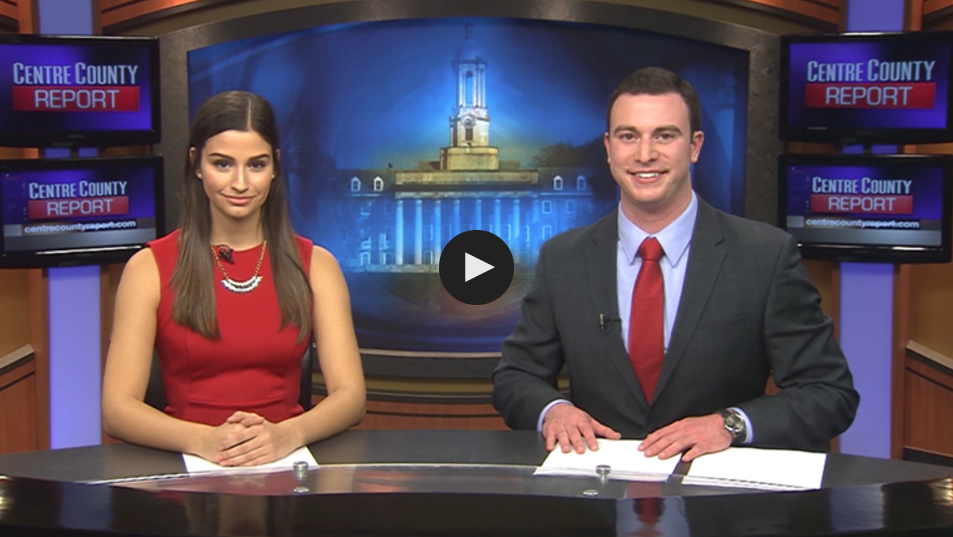 In all, the students compiled:
nine text stories,
eight videos,
53 photos and
produced three radio broadcasts of the games.
Curley Center pieces were published in 10 places, including MLB.com.
Along with the baseball games, the Penn State student-athletes attended cultural events and lectures by leading Cuban scholars, visited important historical sites, and traveled the countryside to get a glimpse of real Cuban life outside the tourist centers of Havana. On Thanksgiving Day, the team learned about the history of sport in Cuba with special guest Yosvany Aragón, a former star on the Cuban national baseball team.
Penn State baseball was the fourth U.S. collegiate contingent to visit Cuba this year. The Princeton track and field team traveled to Cuba in June, and the Coastal Carolina men's basketball squad visited in August. A group of Vanderbilt student-athletes and staff visited in July.
"We want students to get experiences here that are not possible anywhere else. And we are lucky enough to have quality students who can undertake such endeavors, grow personally and, at the same time, help news organizations by providing meaningful content." — John Affleck, Knight Chair in Sports Journalism and Society and director of the Curley Center
Students prepared for the trip to Cuba for months without knowing until early in the fall semester whether the trip would get approval from the Cuban government. It is the second trip featuring students from the Bellisario College in the past three years to Cuba. A separate group in an international reporting class traveled to Havana in 2014.
The students' Thanksgiving "family" meal was conducted Nov. 20 at a hotel in Philadelphia before they left for Havana.
In the past, Penn State students have covered the Croke Park Classic, Super Bowl, Final Four and Olympics as part of similar endeavors. John Affleck, the Knight Chair in Sports Journalism and Society and director of the Curley Center, said the center is committed to providing real-time, professional experiences and covering events of cultural significance. "The trip to Havana could not come at a more important moment for U.S.-Cuba relations, and we are excited that we'll be there to tell the story for everyone back in Pennsylvania," he said.
Students gained valuable, real-world experience while covering a major event. Like other such trips, the mix of cultural and professional challenges exemplifies the goal of the Curley Center in preparing student sports journalists through unrivaled and thought-provoking opportunities.
"We want students to get experiences here that are not possible anywhere else," said Affleck, who started planning another trip -- to the Paralympic Games in Rio in 2016 -- nearly a year ago. "And we are lucky enough to have quality students who can undertake such endeavors, grow personally and, at the same time, help news organizations by providing meaningful content."