John Curley Center for Sports Journalism
Croke Park Classic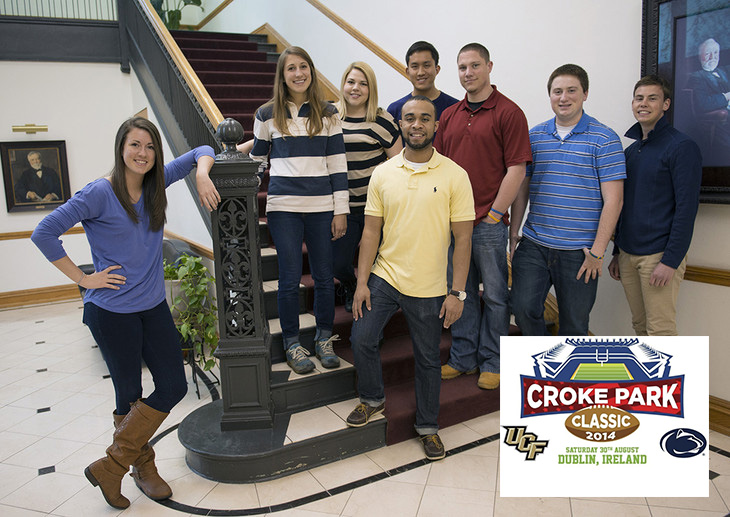 Before, during and after the Croke Park Classic, eight Penn State students comprised a working news bureau coordinated by the John Curley Center for Sports Journalism that served media organizations throughout Pennsylvania by providing coverage of the season-opening college football matchup between Penn State and the University of Central Florida in Ireland.
As part of the agreement with the Pennsylvania NewsMedia Association, the partner news organizations had the first chance to use stories, multimedia materials and photos produced by students each day.
A chronolological look at the students' work follows, along with a Storify compilation of their social media efforts.
Epilogue
From Dublin
Preview Stories
Trip Background