John Curley Center for Sports Journalism
NFL in London, 2017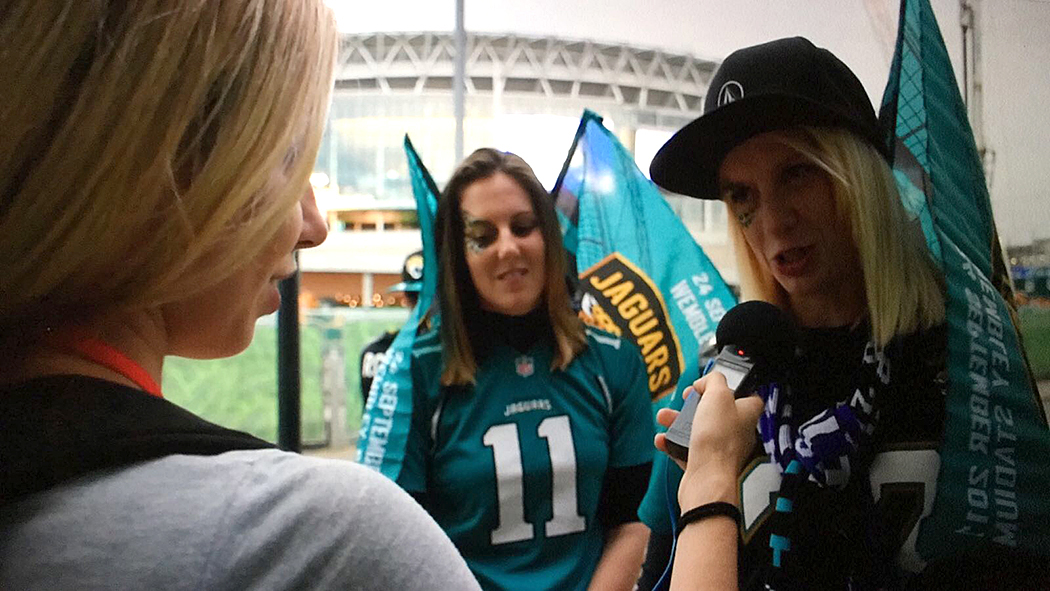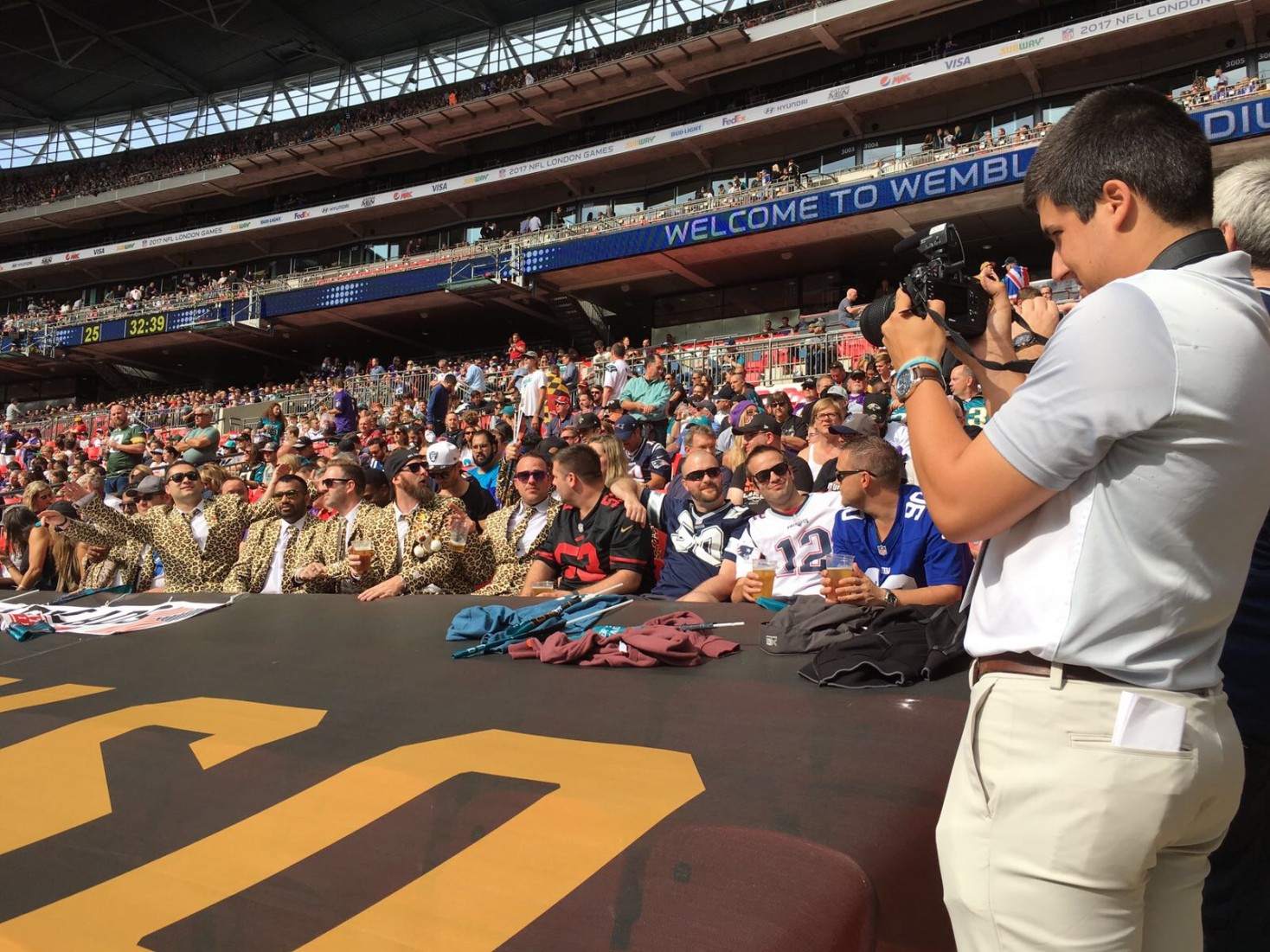 Ten Penn State students representing three different majors in the Donald P. Bellisario College of Communications traveled to London in September to write stories for the Miami Herald and the Sports Business Journal while, separately, working on another ambitious project -- an independent sports documentary highlighting the stories of British NFL fans.
The trip, the main component of a class in the John Curley Center for Sports Journalism, to some extent followed a professional partnership model that's been used successfully in the past to provide students with hands-on experience at the highest levels. In the past, Curley Center students have covered Penn State football in Ireland, Penn State baseball in Cuba, and the 2016 Rio Paralympics.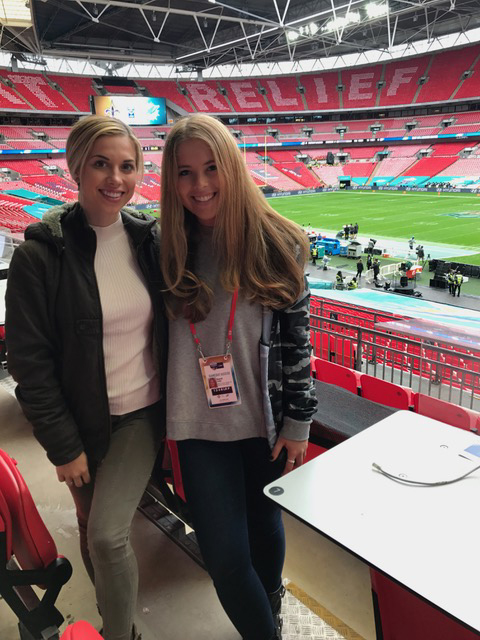 However, the trip was unprecedented for the Curley Center in that more than half the students worked primarily on making the center's first sports documentary, which will be completed later in the school year.
John Affleck, the Knight Chair in Sports Journalism and Society and director of the Curley Center, said the center is committed to giving students an unparalleled experience that will help them grow and develop as both people and professional communicators in whatever medium they choose.
"While we continue to value professional partnerships very much, the Curley Center wanted to do some storytelling about sports that went outside the lines, to the culture of the game, and took a deep look at why we become passionate about sports," he said. "The NFL games in London seemed like a golden opportunity."
The student-driven film and stories were in the hands of these Bellisario College students: Randi Ivler, senior, public relations; Mark Fischer, senior, journalism; Jill Beckman, senior, journalism; Kaitlin Kemmerer, senior, public relations; Jack Milewski, senior, journalism; Erin Dolan, senior, journalism; Leon Valsechi, senior, journalism; Hannah Geller, junior, film-video; Adhyaksh Amarnath, junior, film-video and industrial engineering; and, Paddy Cotter, sophomore, journalism.
They were accompanied by Affleck; Russ Eshleman, assistant teaching professor and head of the Department of Journalism; Boaz Dvir, assistant professor of journalism; and Pearl Gluck, assistant professor of film-video.