John Curley Center for Sports Journalism
Paralympics, 2016
RIO de JANEIRO, Brazil -- For a handful of Penn State Donald P. Bellisario College of Communications student journalists, the end of the Rio 2016 Olympics marked the beginning of a new adventure -- covering the Rio Paralympics for The Associated Press.
In early September, nine students from the John Curley Center for Sports Journalism and four members of the faculty, including Dean Marie Hardin, came here to cover the Rio Paralympics, the second-largest international multi-sport event in the world.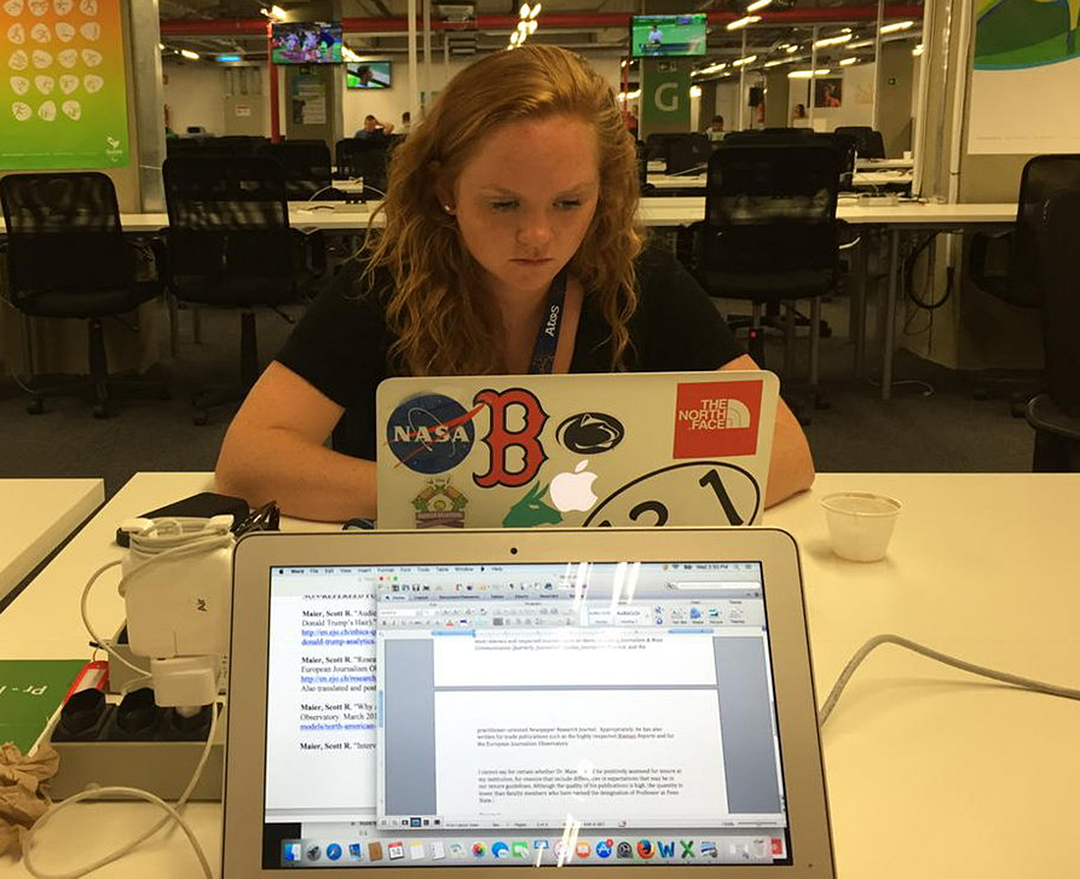 During a week on location after their departure from Happy Valley, the students produced numerous articles about the Paralympics that were published by such outlets as The Washington Post, The New York Times and ESPN. Students from Penn State and the University of Georgia partnered with The Associated Press to cover the event.
Fifty-two American reporters traveled to Rio to document the games -- and 13 were from the Curley Center. The Curley Center's goal? To get hands-on experience covering a large-scale event and to also spread nationwide support for the Paralympic sports.
-- Emily Peacock ('18 Ad/PR)
Here are some articles published by the students:
More work by Penn State students: