John Curley Center for Sports Journalism
U.S. Open, 2016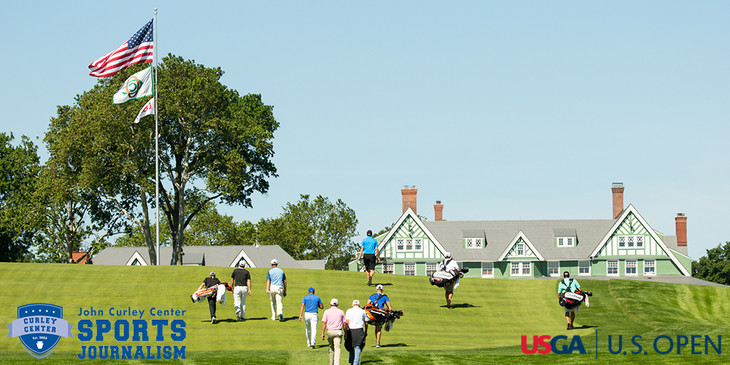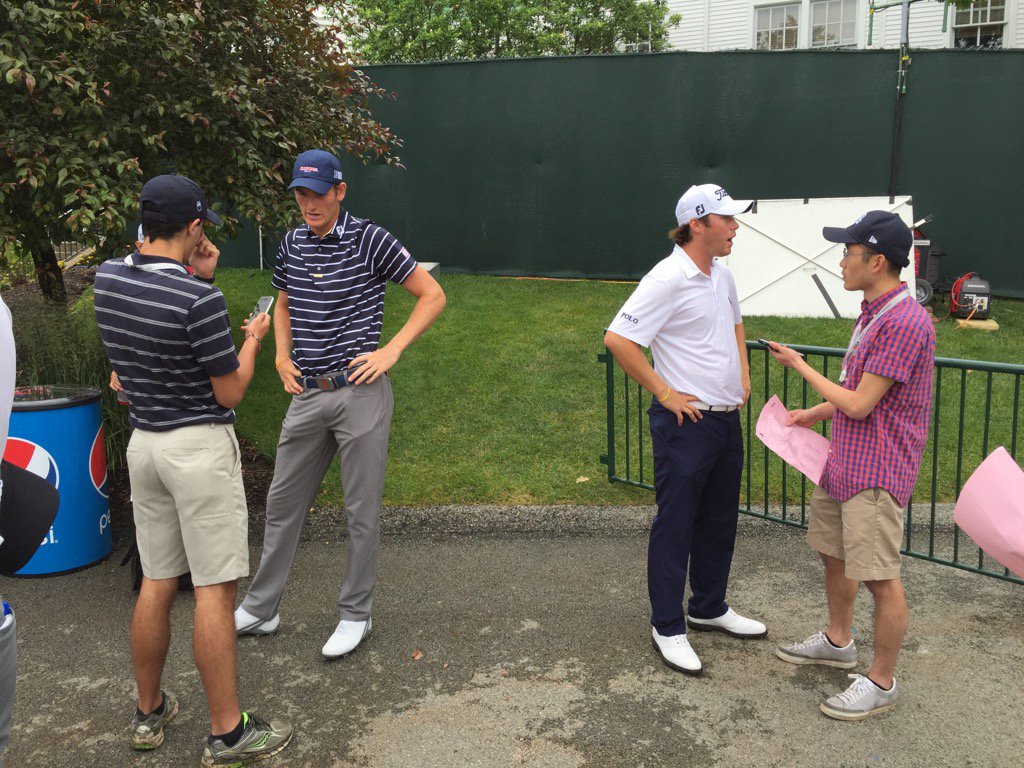 Each year, hundreds of media members attend and cover the U.S. Open for outlets across the country. In 2016, that contingent included four Penn State students.
Matt Martell, Anna Pitingolo, Mark Puleo and Roger Van Scyoc traveled to Oakmont Country Club near Pittsburgh to report on the championship for the USA TODAY Network through a partnership with the John Curley Center for Sports Journalism, housed in the Donald P. Bellisario College of Communications.
One of golf's four majors, championship play at the tournament was conducted June 16-19.
"This is such an incredible opportunity," said Pitingolo, a senior journalism major from Berkeley Heights, New Jersey. "It's something that in a million years, I never thought that as a college student I'd be traveling to a major event like the U.S. Open."
Pitingolo and the other students wrote about golfers with local ties to media outlets served by the USA TODAY Network. The studnet journalists got up early and got home late, with long days at the course, during the tournament.
In addition to the experience covering such a popular event, the Penn State students were also able to network a bit with other journalists covering the tournament. Many Penn Staters were in that group as well. Among them recent graduate John McGonigal of the Centre Daily Times and veteran golf writer Gerry Dulac of the Pittsburgh Post-Gazette.
"If the event itself hadn't sold me, that certainly did," Pitingolo said.
John Affleck, director of the Curley Center and Knight Chair for Sports Journalism and Society at Penn State, supervised the students on site and acted as a liaison with the network's editors.
"It's tremendously exciting for us to be able to offer our students this opportunity. We're very grateful to the USA TODAY Network for this partnership," he said. "Also, the chance to cover the Open in Pennsylvania and at one of the most challenging courses in American golf just made it that much more special."
Bellisario College alumnus Pete Kowalski was also at the U.S. Open, serving as the director of championship communications for the United States Golf Association. Another alum, PR pro Rob Boulware, served as a member of Kowalski's team of volunteers at the event.
The students work appeared across the country. Here's a sampling: