Facility
About the Facility
The Media Effects Research Laboratory housed in the Donald P. Bellisario College of Communications is a facility dedicated to conducting empirical research on the psychological effects of communication technologies and media psychology.
Media Effects Research Laboratory is devoted to empirical research on the social and psychological effects of media messages and technologies. Several experimental studies involving hundreds of subjects have been conducted in the lab since its opening in 1997. Experiments have been executed by faculty as well as undergraduate and graduate students taking classes in media effects, psychological aspects of communication technologies, and introduction to communication research method.

Experiments with television and computers in the Traditional Wing have tested the effects of structural features such as modality, and psychological outcomes of various content. More recently, research in this lab has also tested various psychological effects of video game play. Experiments in the New Media Wing have involved studying the effects of animation on websites, loading time of websites on subjects' attention, arousal, memory, content perception, effects of content on stimulation of stereotypical thoughts, emotional and cognitive responses to media entertainment, media violence, reality-based television programs, gender and media, and media portrayals of racial groups and the effects of such portrayals on viewers' racial attitudes.

In addition to providing a physical space for conducting controlled experiments, the Media Effects Research Laboratory acts as a resource facility for researchers conducting experiments and surveys in all aspects of media effects. The lab also serves as an impetus for effects researchers to collaborate and share results and ideas. The lab helps prepare and pretest stimuli, and its personnel offer assistance in designing experiments and questionnaires.
Traditional Wing
The Traditional Wing is comprised of an Experimental Room, an Observation Room and a Waiting Area. The Observation Room contains audio/visual equipment (VCR, DVD player, laserdisc player) and a Mac computer for analysis. The A/V equipment is connected to a surround-sound speaker system and an overhead projection system which displays stimuli on a nine-foot screen in the Experimental Room. The Observation Room can accommodate two observers and allow for unobtrusive observation through a two-way mirror.
The Experimental Room features a 46-inch, flat-panel LCD television, DVD player and the following video game consoles: Nintendo Wii, XBOX 360, Playstation 2, Nintendo Gamecube, PSP, and Nintendo DS. This room is often used to collect questionnaire data following experiments in which the participant is exposed to e to film, tv, or advertising clips, or engages in video game play.
New Media Wing
This wing is home to 19 computers equipped with reaction time software. Experimenters use this space to gather cognitive and behavioral measures in reaction to interacting with websites or other media online. Researchers can also examine unconscious or implicit attitudes through the use of reaction time tests. As with the traditional media lab, psychophysiological measures can be collected in this lab for up of 8 participants at one time.
Psychophysiology/Biometric Research
The media lab is equipped with the Biopac system for collecting a wide variety of cardiac, brain, muscular, and ocular data. The most common measurements used in the lab are heart rate, galvanic skin response (or skin conductance), facial electromyography (EMG), electrooculography (EOG), and electroencephalography (EEG). In addition, iMotions, a software platform that supports integration of multiple biometric data including eye movement, facial expression, EEG, GSR, EMG, ECG is added to the lab resources.
Location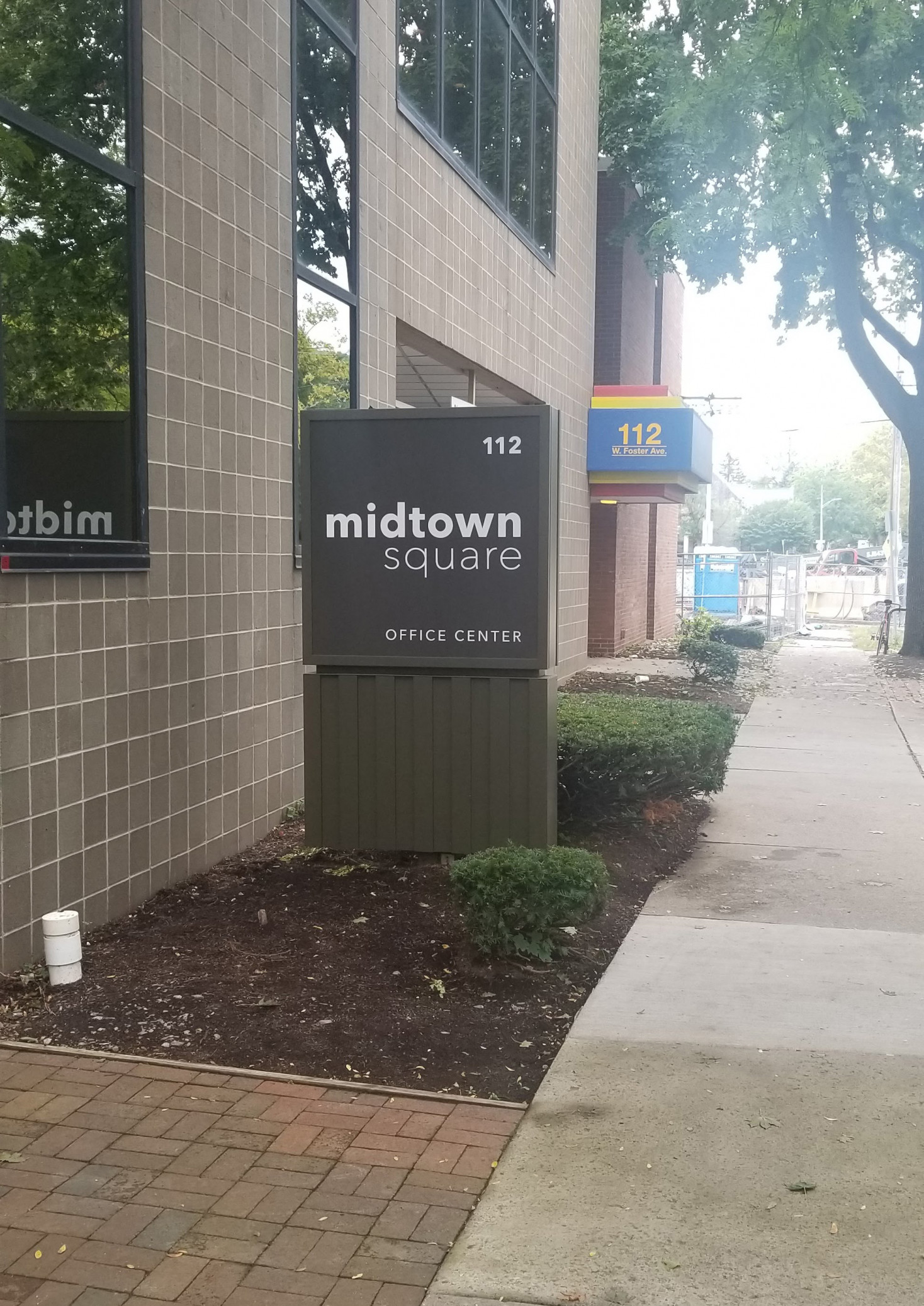 The facility is located at:
112 West Foster Avenue (Second Floor), State College, PA 16801