Who We Are
Founders and Co-Executive Directors
Yukari Iwatani Kane
Adjunct Professor, Northwestern University, and San Quentin News Advisor
Shaheen Pasha
Penn State assistant teaching professor
Directors
Kate McQueen
Writer and lecturer, University of California, Santa Cruz
Razvan "Raz" Sibii
Senior lecturer, University of Massachusetts Amherst
Operations Manager
Our Editorial Liaisons
Marcus Henderson
Editor-in-Chief, San Quentin News
San Quentin State Prison
Joe Garcia
Chairperson, San Quentin News Journalism Guild
San Quentin State Prison
Our Advisors
William J. Drummond
Professor, University California Berkeley
John J. Lennon
Contributing Editor, Esquire
Sing Sing Correctional Facility
Arthur Longworth
Contributing Writer, Marshall Project
Washington State Penitentiary
Aly Tamboura
Manager, Chan Zuckerberg Initiative
Our Collaborators
The Donald P. Bellisario College of Communications
---
Founders and Co-Executive Directors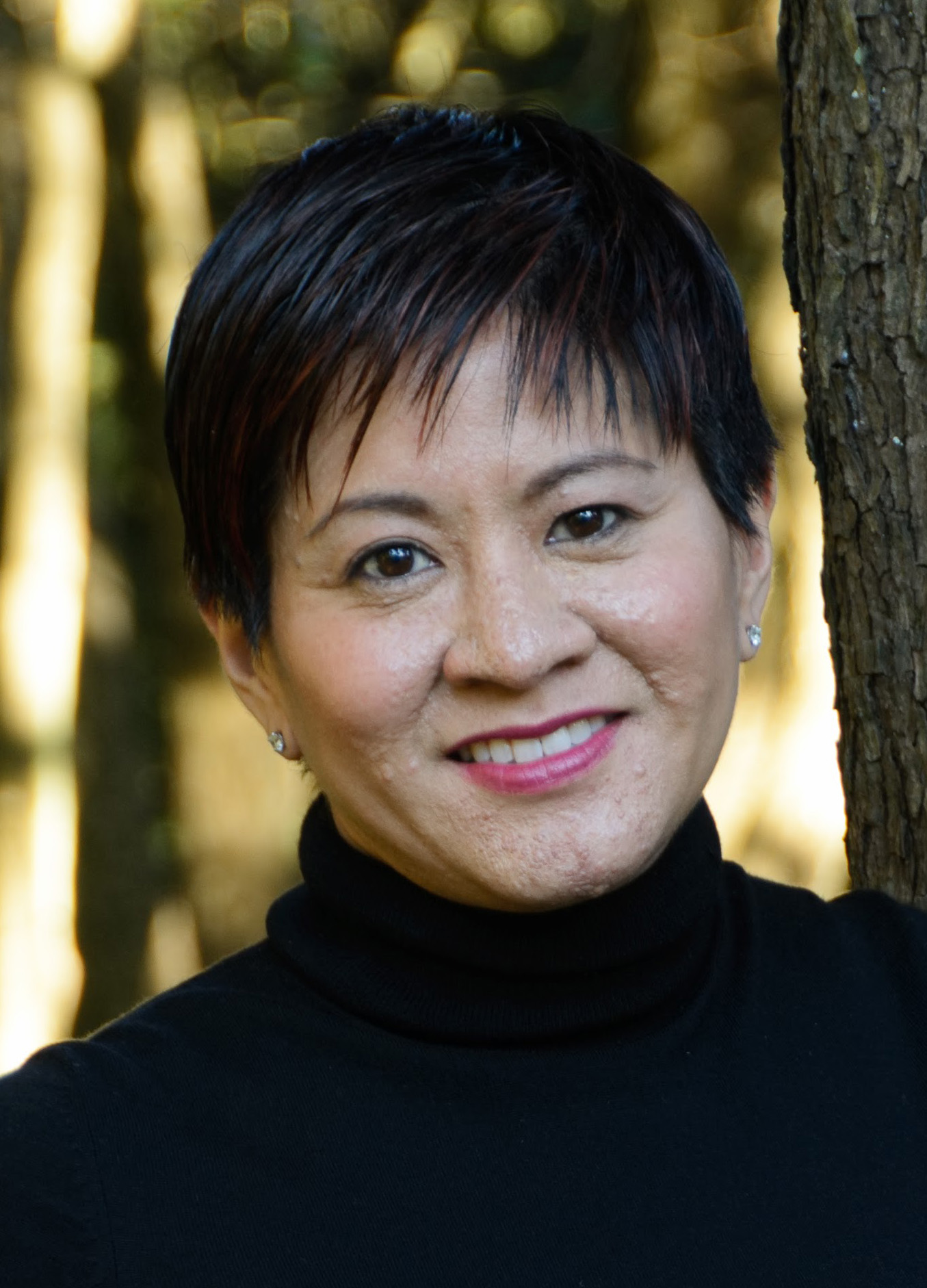 Yukari Iwatani Kane
Yukari is an experienced adjunct professor and an advisor for San Quentin News, the nation's only prison newspaper run by the incarcerated. As the instructor for its journalism class, she developed a formal semester-long curriculum and an accompanying reader. She also created an advanced journalism workshop through which she taught op-ed writing. Her students have been published in the Washington Post and the Sacramento Bee.
Yukari was also a lecturer at University of California, Berkeley's Graduate School of Journalism and currently teaches undergraduate and graduate students at Northwestern University's Medill School of Journalism in Chicago. She volunteers as a mentor-editor for the Op-Ed Project, a non-profit organization that helps writers from diverse backgrounds get their essays and articles published.
Yukari is a veteran journalist with 20 years of experience. As a staff writer for The Wall Street Journal in Tokyo and San Francisco, she wrote primarily about the technology industry. She is best known for her work covering Apple during Steve Jobs' last years. She was named a Gerald Loeb Award finalist in 2011 for her work on a series on internet privacy, and in 2015, she published Haunted Empire: Apple After Steve Jobs (Harpers Business), which drew attention from around the world and was translated into seven languages. Prior to that, Yukari was a journalist for Reuters. She started her career at U.S. News and World Report.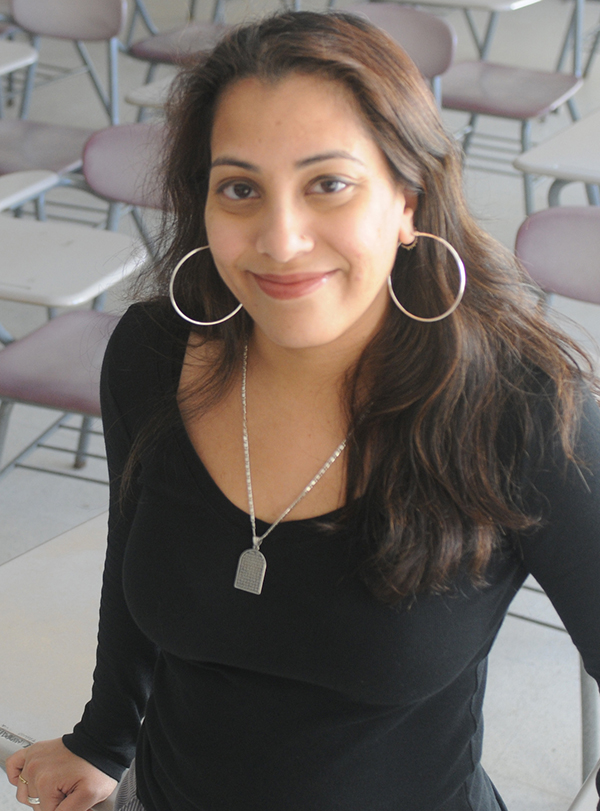 Shaheen Pasha
Shaheen is an assistant teaching professor at Penn State University, focused on mass incarceration and prison education. Prior to joining Penn State, Shaheen was an assistant professor at the University of Massachusetts, Amherst, where she launched a successful, immersive explanatory journalism class at the Hampshire County Jail, bringing incarcerated students and journalism students at UMass together. Shaheen was awarded the Knight Nieman Visiting Fellowship to expand her work, teaching journalism behind bars. She is also the recipient of a Fulbright Specialist designation to advise in journalism curriculum internationally.
Shaheen is a veteran journalist with 20 years of experience in the field. She worked as an international correspondent, covering legal issues and Islamic finance for Thomson Reuters in Dubai. She was also a staff writer for CNNMoney in New York, where she covered legal issues, the Enron trial and the Supreme Court. She started her career at Dow Jones Newswires where she had a daily column in the Wall Street Journal and appeared as a correspondent for CNBC Asia, covering international stock action. She is the co-editor of the anthology, Mirror on the Veil: A Collection of Personal Essays on Hijab and Veiling.
Directors
Kate McQueen
Kate is a writer and lecturer at University of California Santa Cruz. She holds a master's degree in journalism from University of Illinois at Urbana-Champaign and a Ph.D. in German studies from Stanford University. Kate's research and teaching interests include: the history and practice of literary journalism, and narratives of crime and justice. Kate has taught narrative nonfiction and feature writing courses for Education Justice Project, UIUC's college in prison program, and for the Journalism Guild at San Quentin Prison. She also serves as an editorial advisor to Wall City, San Quentin's prisoner-run quarterly magazine. Before joining the UCSC faculty, Kate worked as a writer, editor, and translator in Europe.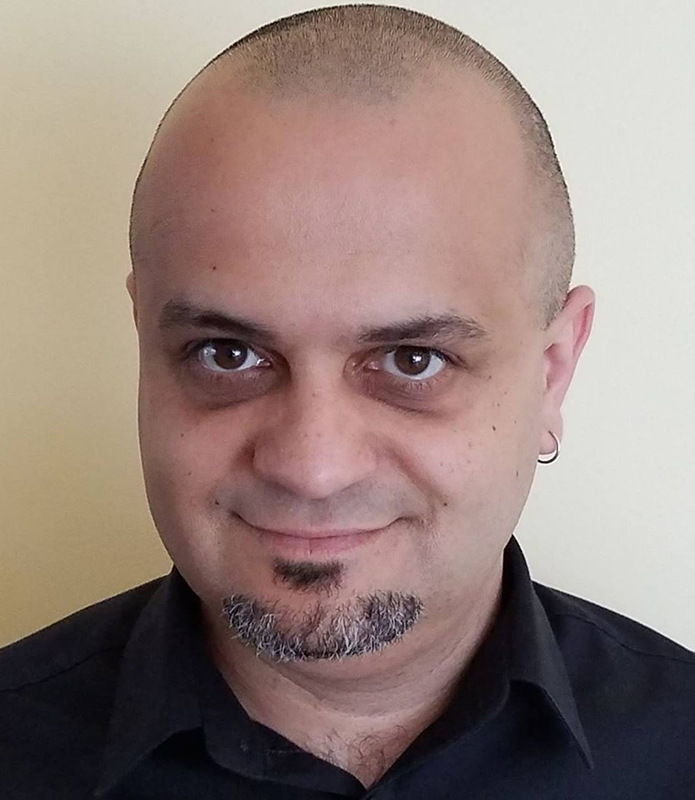 Razvan "Raz" Sibii
Razvan "Raz" Sibii is a senior lecturer in journalism at the University of Massachusetts Amherst. He holds a Ph.D. and a master's in communication from UMass Amherst, and a B.A. in journalism from the American University in Bulgaria. He has worked as a full-time journalist in his native Romania. Since coming to America, he has contributed numerous explanatory articles about U.S. culture and politics to various Romanian publications. He is currently a columnist for The Daily Hampshire Gazette (Northampton, Mass.), writing about immigration and mass incarceration. At UMass, he teaches a variety of journalism and honors classes, including intro to journalism, newswriting and reporting, journalism ethics, international journalism, and social justice journalism. He has developed an introductory journalism course specifically for the prison classroom, and he has taught workshops and credit-bearing courses in Hampshire County Jail in Western Massachusetts.
Operations Manager
Brooke Lochiatto
Brooke Lochiatto is an accelerated master's student of political science at the University of Massachusetts Amherst. During her time at UMass Amherst, Brooke earned the Five College Consortium Certification in International Relations and served as peer advisor to the Department of Political Science and Legal Studies. Prior to her involvement with the Prison Journalism Project, Brooke worked as a mentor and team leader for the UMass Donahue Institute's Civic Initiative, where she helped to facilitate State Department-sponsored educational and cultural exchange programs for educators, students, and professionals from 26 different countries. As a team leader to the Pakistani Student exchange program "SUSI," Study of US Institutes, she managed the social and academic calendar and daily goings-on for a group of 30 Pakistani students for the duration of their exchange. She was invited by the US Embassy in Islamabad to join the US Delegation to Pakistan in January of 2019 to host alumni reunions and collect data for program reviews and evaluations.
Our Editorial Liaisons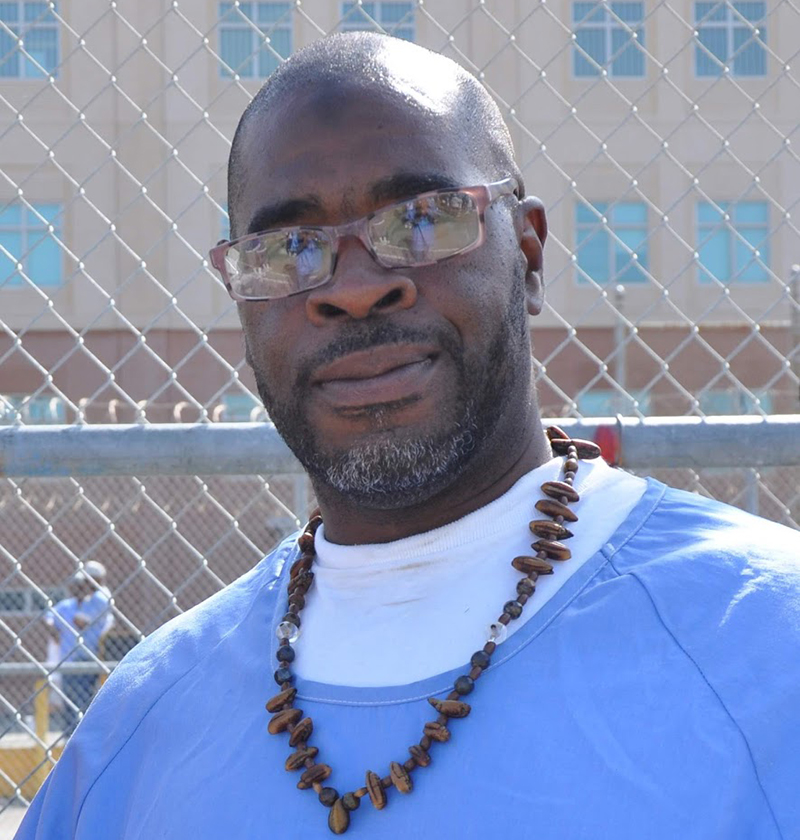 Marcus Henderson
Marcus Henderson says he is honored to have his name added to the distinguished list of editors-in-chief of San Quentin News. Coming off a level four yard with a life sentence, he never thought he would find more to his life than just doing time. Marcus didn't know what making amends was until he came to San Quentin. The day he arrived, his old cellmate asked him to help cover a baseball game in which the prisoners were playing a team from outside. When the cellmate told Marcus to interview these people, his mouth dried up, and he realized he hadn't talked with anybody besides prisoners and guards for more than 15 years. That was his introduction as a reporter. Marcus had to learn the power of capturing history and fairness, regardless if he liked the topic or not. Marcus has been working for the paper for five years after starting out as a member of the Journalism Guild and working his way up to become the chairperson of the Journalism Guild. He says he knows the importance of telling stories.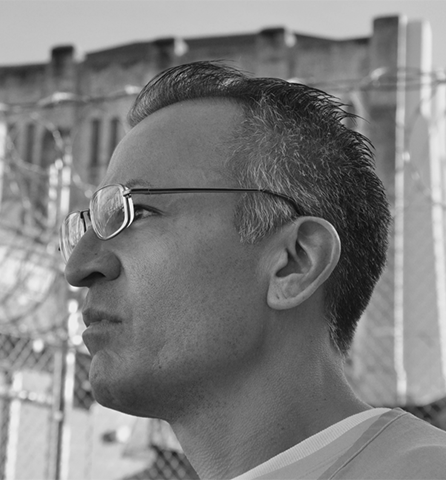 Joe Garcia
Born in San Francisco, Joe grew up all around the Bay Area. His parents devoted their lives to raising him in comfort and style. He went to college, found his one true love and led a happy, productive life.
Before his arrest for murder, Joe believed prisons were filled with the worst people imaginable. But within his first week in Los Angeles County Jail, he saw how he was surrounded by guys with incredibly rich and complex stories—stories that touch upon the shared human experience in each of us.
Joe went to San Quentin with the express purpose of working for the San Quentin News, but he never imagined he'd be responsible for helping fellow prisoners learn to get their own voices heard through writing. Being Journalism Guild Chairperson not only continues to motivate Joe to become a better writer—it also inspires him to be a better human being.
Our Advisors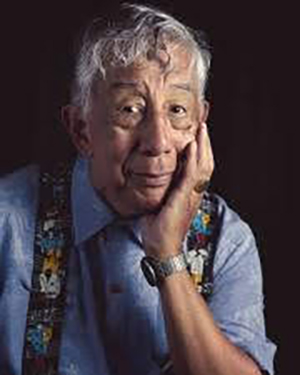 William J. Drummond
William's career includes stints at The (Louisville) Courier-Journal, where he covered the civil rights movement, and the Los Angeles Times, where he was a local reporter, then bureau chief in New Delhi and Jerusalem and later a Washington correspondent.
William was appointed a White House Fellow in 1976 by President Gerald R. Ford, worked briefly for Secretary of State Henry Kissinger and eventually became associate press secretary to President Jimmy Carter. In 1977 he joined NPR and became the founding editor of "Morning Edition." He joined the Berkeley faculty in July, 1983.
His most significant recent contribution to journalism came by way of the partnership he established with the San Quentin News beginning in the summer of 2012.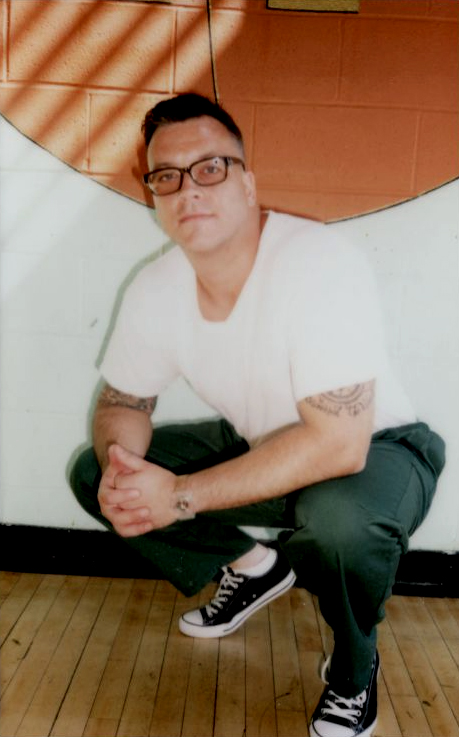 John J. Lennon
John is currently serving a sentence of 28 years to life at Sing Sing Correctional Facility. He is a contributing editor for Esquire Magazine and a contributing writer for The Marshall Project. John was a finalist for the 2019 National Magazine Awards in Feature Writing and received an Honorable Mention for the 2019 Molly National Journalism Award. His work has appeared in Men's Health, The Guardian, Opera America, The Atlantic, The New York Times, Esquire, The Chronicle of Higher Education, Quartz, Vice, Pacific Standard, The Hedgehog Review, The Harvard Law Record, PEN America, The Washington Post, and New York Magazine.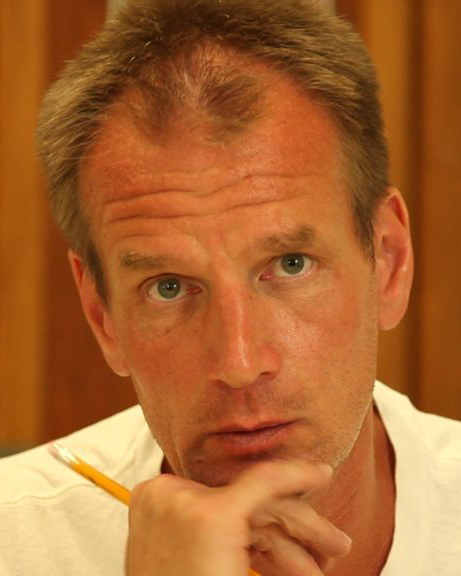 Arthur Longworth
Arthur is a contributing writer with The Marshall Project, a 2018 Pushcart Prize nominee, a six-time PEN America Prison Writing Award winner and a 2019-2020 PEN America Writing For Justice Fellow. He has written for Medium, VICE News and Yes! Magazine. His work has been presented onstage by renowned literary figures Francine Prose, Junot Diaz and rapper/poet Talib Kweli. He is the author of Zek: An American Prison Story (Gabalfa Press, 2016). He is serving a life without parole sentence at Washington State Penitentiary and has been incarcerated for 35 years.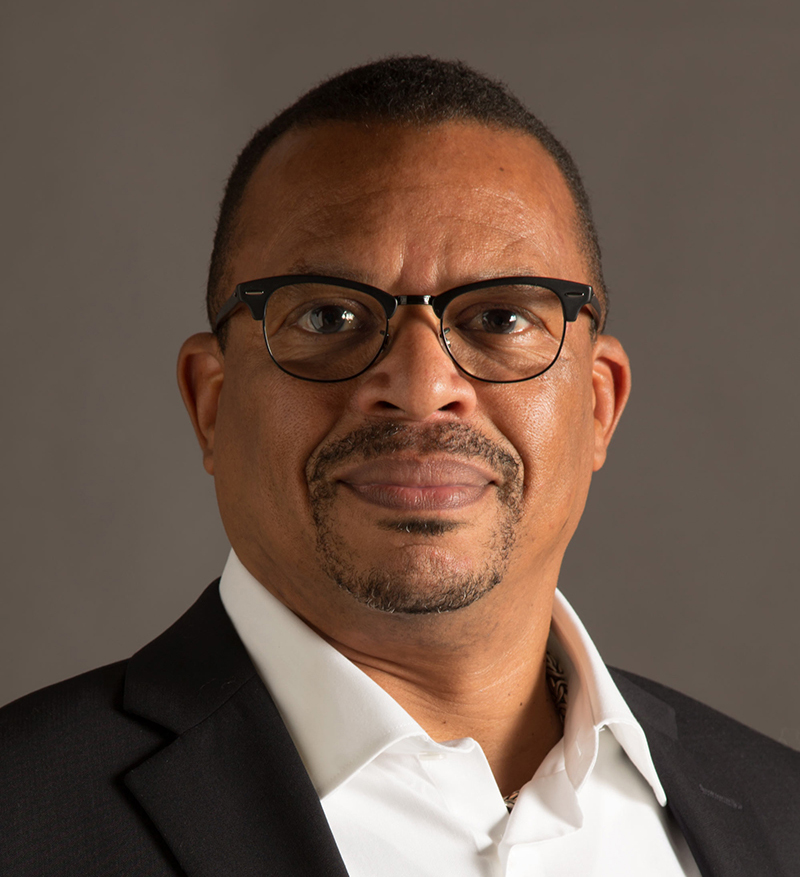 Aly Tamboura
Aly is a manager in the Criminal Justice Reform program at the Chan Zuckerberg Initiative. He joined the organization in 2017, after working as a software engineer. Having spent over a decade of his life incarcerated, Aly brings both his firsthand experience with the criminal justice system and his strong technical skills to CZI to help advance critical reforms in the space.
Much of Aly's work focuses on partnering with a rapidly growing national coalition of formerly incarcerated leaders that are expanding and accelerating the reform movement. He supports their efforts to build national and state-based coalitions that are challenging the harsh laws that contribute to mass incarceration, passing critical legislation, and giving those who are closest to the problems a voice in reimagining a justice system that does a better job at helping people and keeping communities safe.
Our Collaborators

The Donald P. Bellisario College of Communications is the undergraduate and graduate college dedicated to the study of journalism, mass communications and media at the Pennsylvania State University.
The San Quentin News is an inmate-run news outlet whose mission is to report on rehabilitative efforts to increase public safety and achieve social justice. The staff of 12 to 15 men, all of whom are incarcerated at the San Quentin State Prison, relies on personal experiences and knowledge inside the prison to inform the outside world about a wide variety of topics that impact the incarcerated. The San Quentin News is published monthly and has a current circulation of 30,000, which it delivers to all 35 state prisons in California as well as local communities across the state. Printing is done off-site by Marin Sun Printing.