February 21, 2018
Grand Hyatt - Midtown Manhattan Hotel
New York City, NY
The Arthur W. Page Center annually honors individuals who, over the course of their careers, have demonstrated consistent and fervent commitment to the concept of "truth well told." Each year, these beacons of integrity are awarded the Larry Foster Award for Integrity in Public Communication.
On Feb. 21, 2018 the Page Center held its annual dinner to recognize three honorees who mirror Page Center founder Larry Foster's vision of integrity in public communication. 2018's honorees were Bill George, former CEO of Medtronic and professor at Harvard Business School; Gwen Ifill, anchor of PBS Newshour who was posthumously honored at the dinner; and John Onoda, consultant at Gagen MacDonald.
Each year, the Page Center Awards shine a light on ethical decision-making, and it also raises funds for innovative and timely research by Page Center scholars. These scholars conduct research all over the world on an impressive list of topics, including corporate social responsibility, refugee communications, fake news, digital media and much more. Learn more about the Center's initiatives on its website
The 2018 Award Honorees
Welcome to the Page Center
Photo Gallery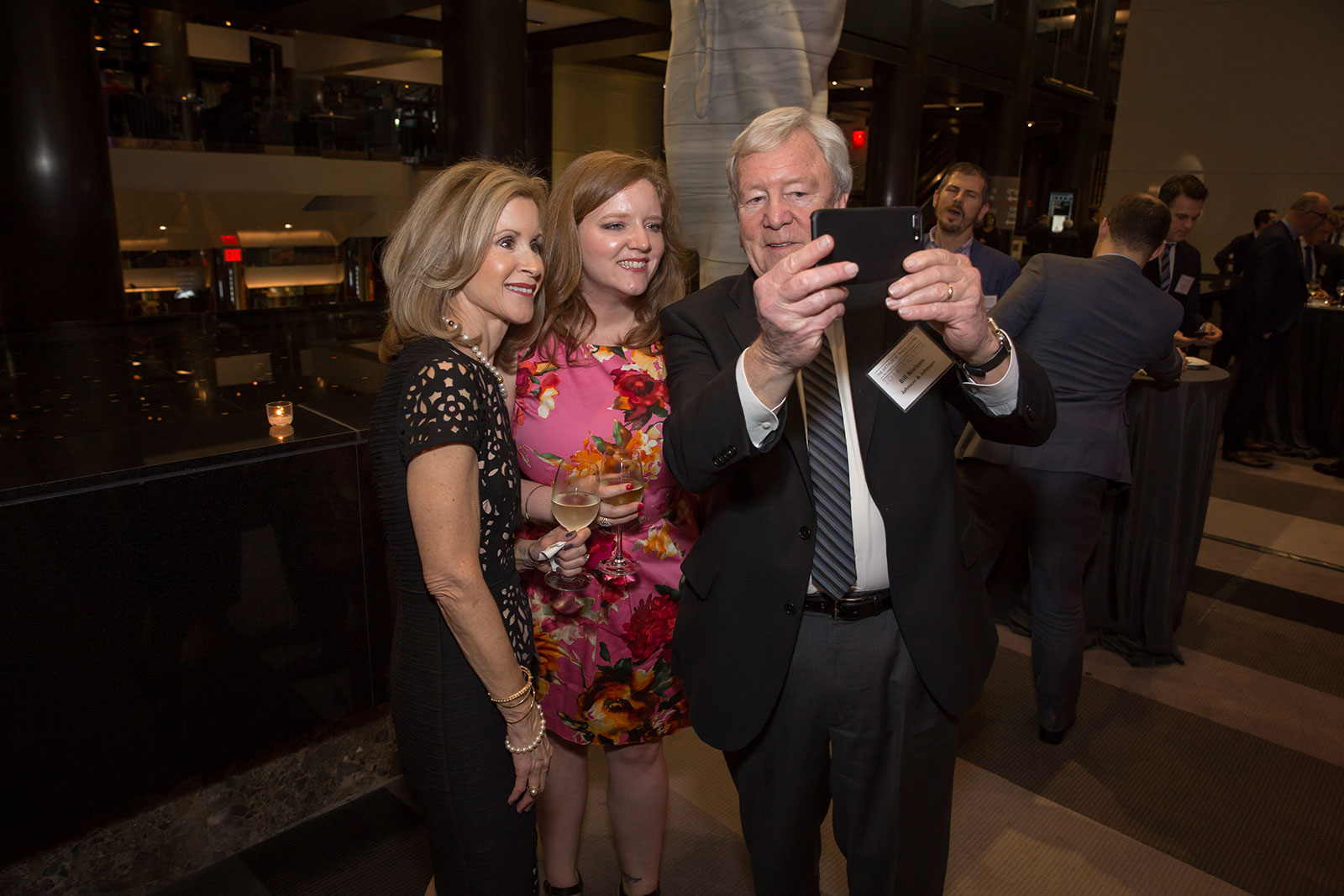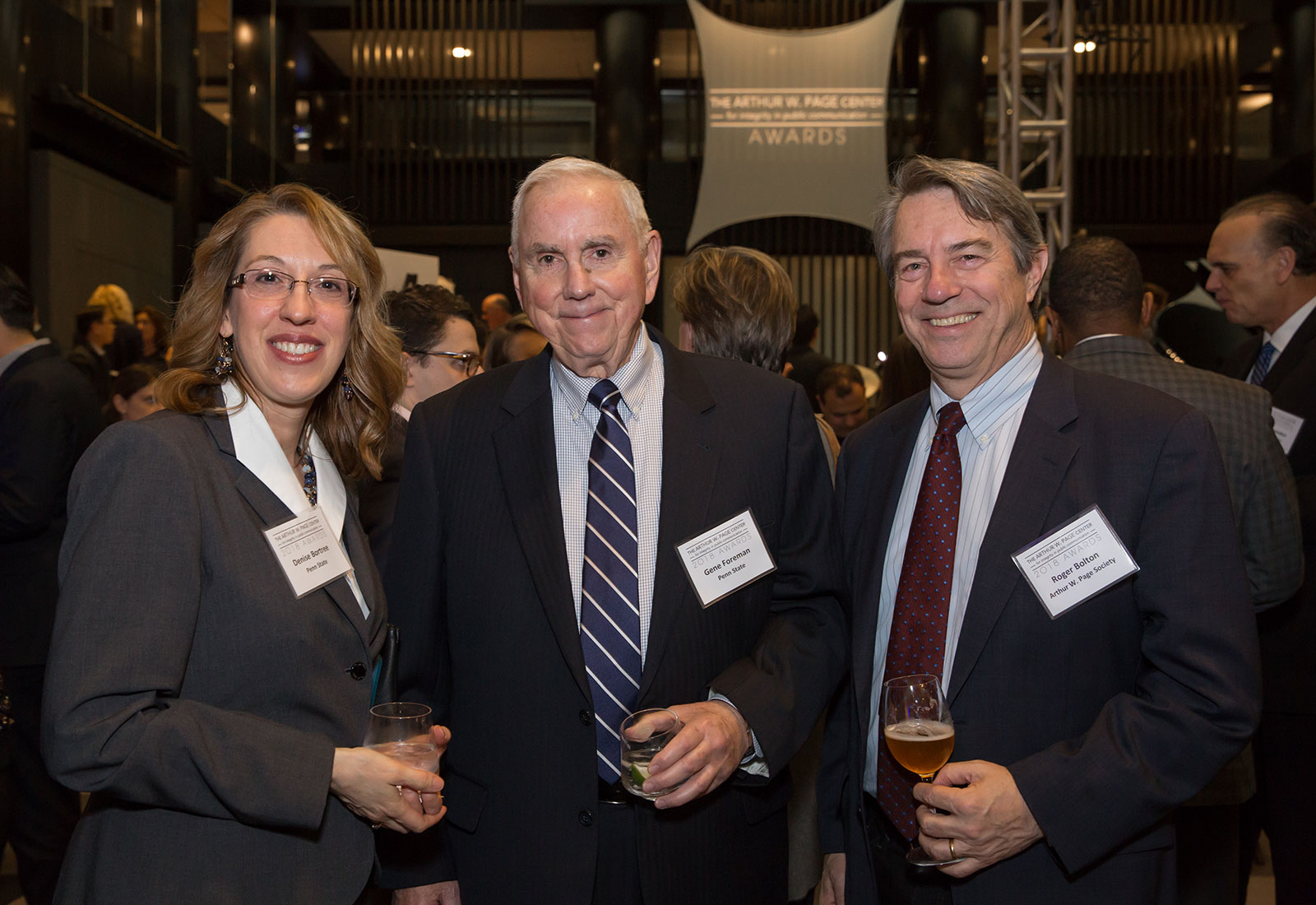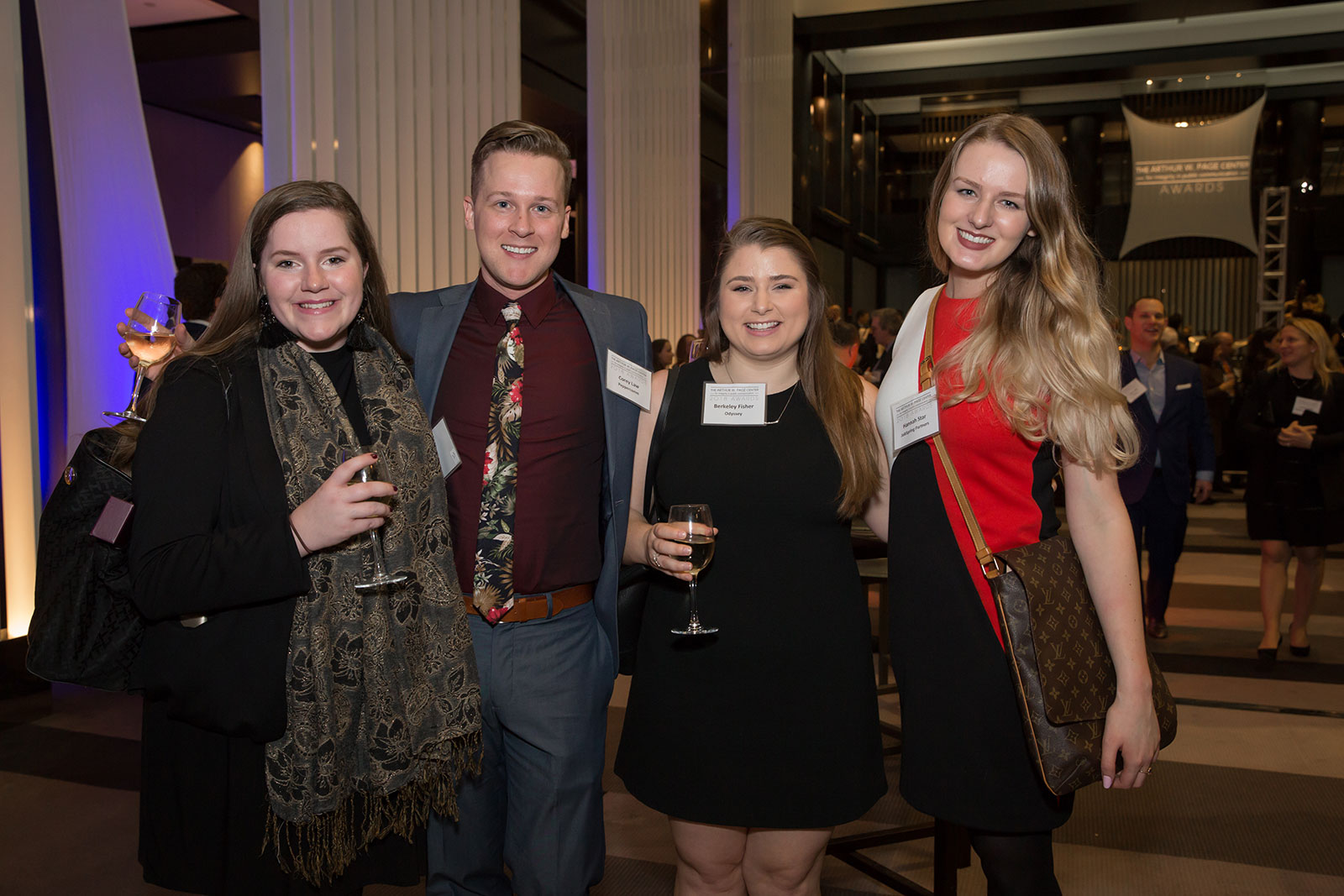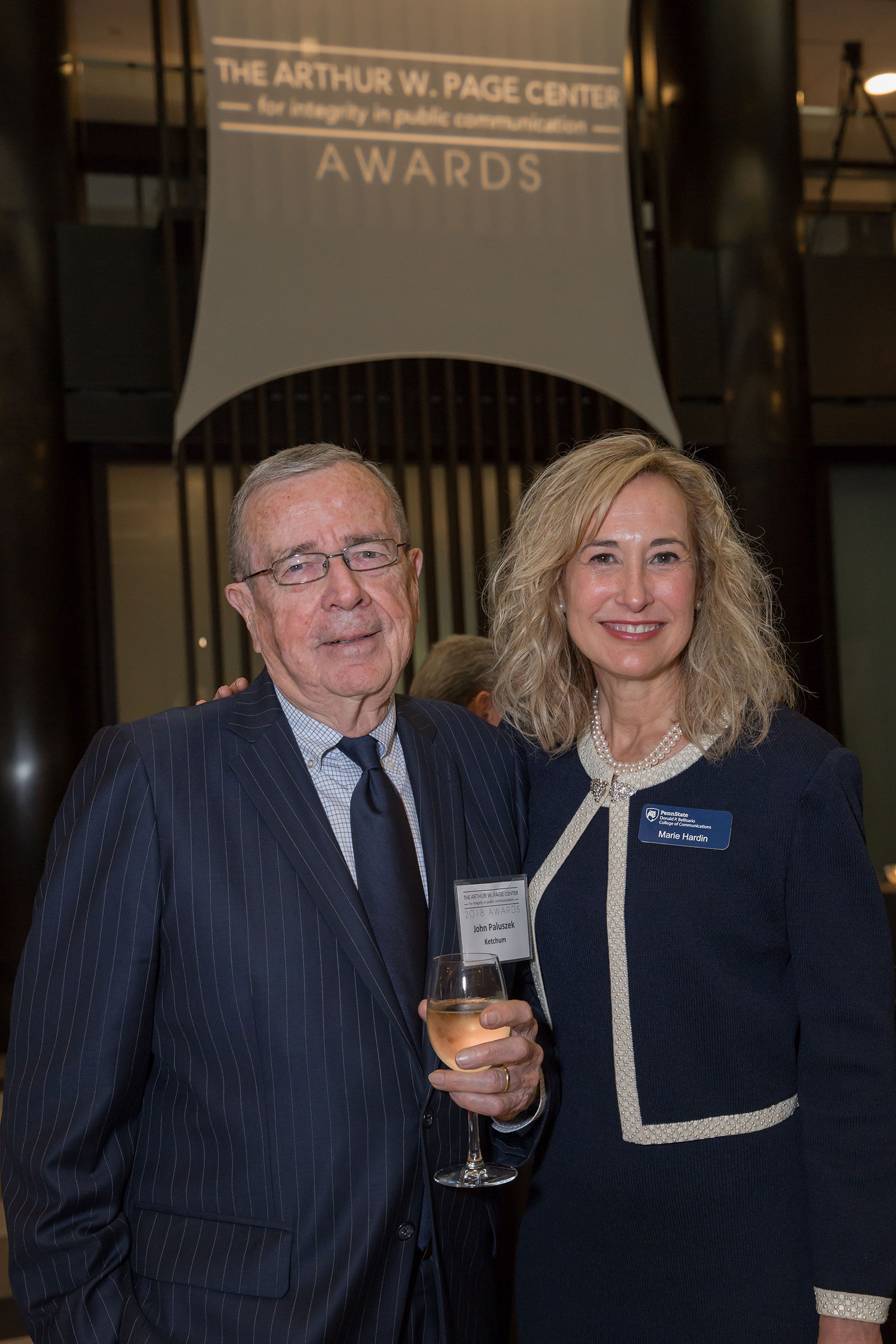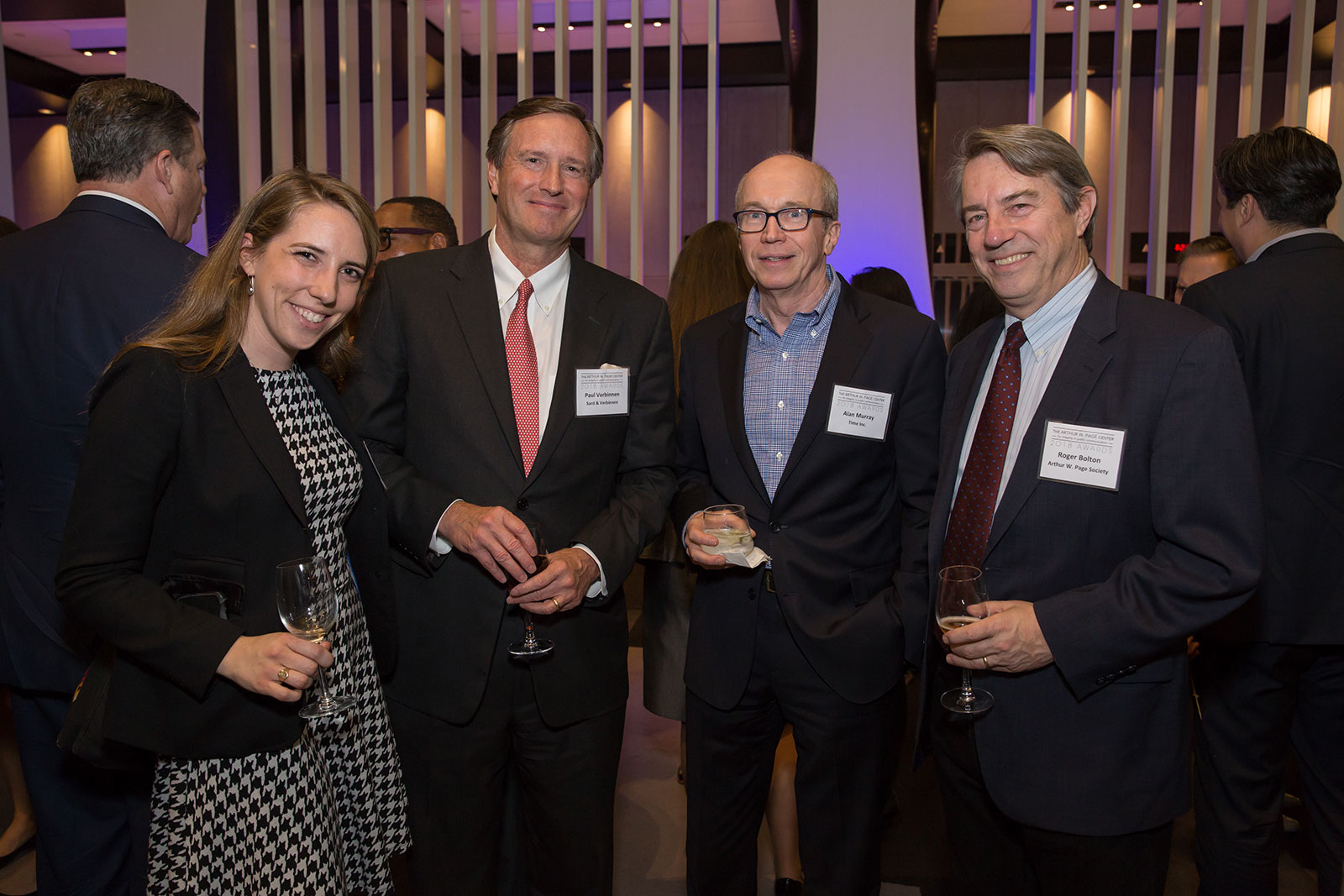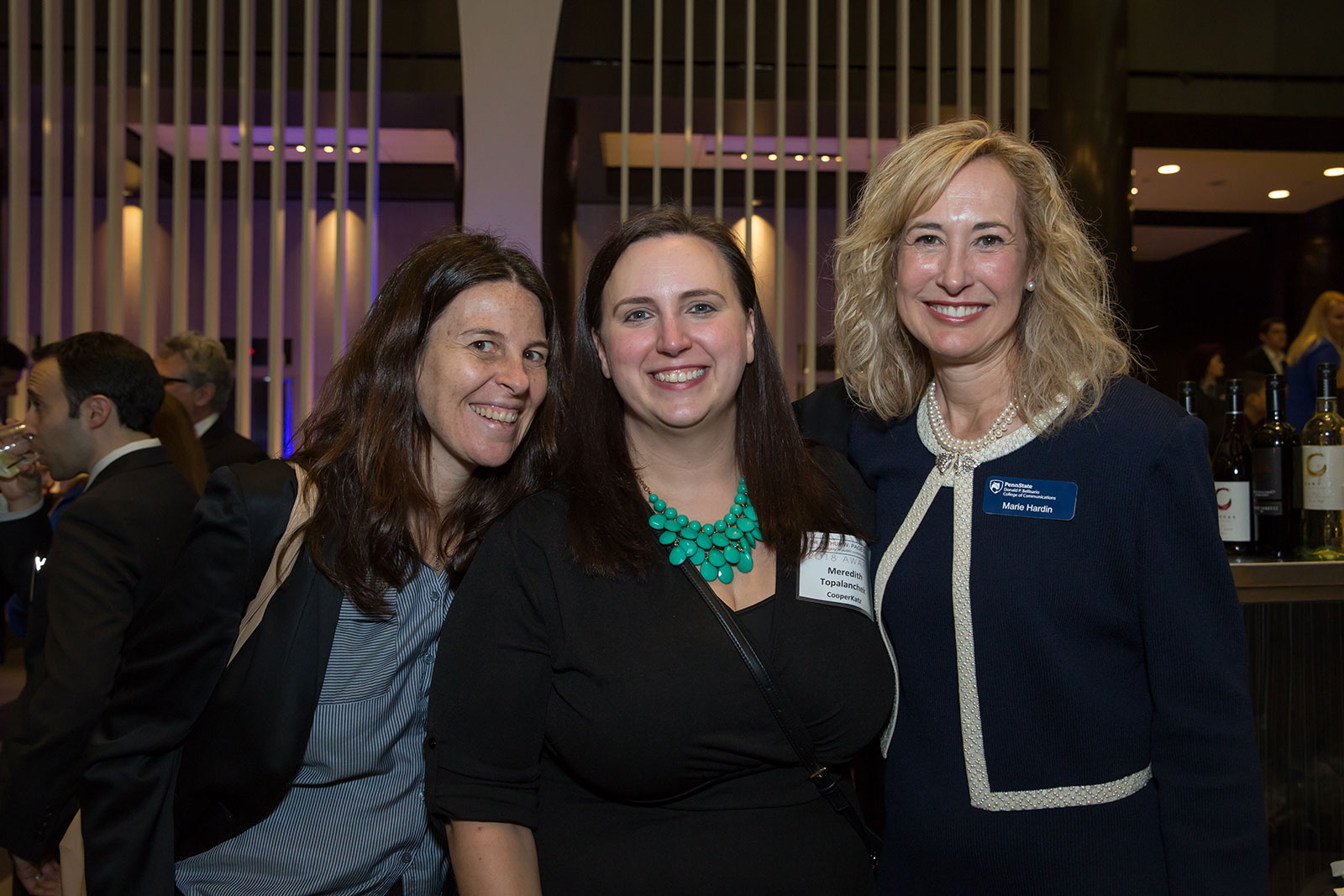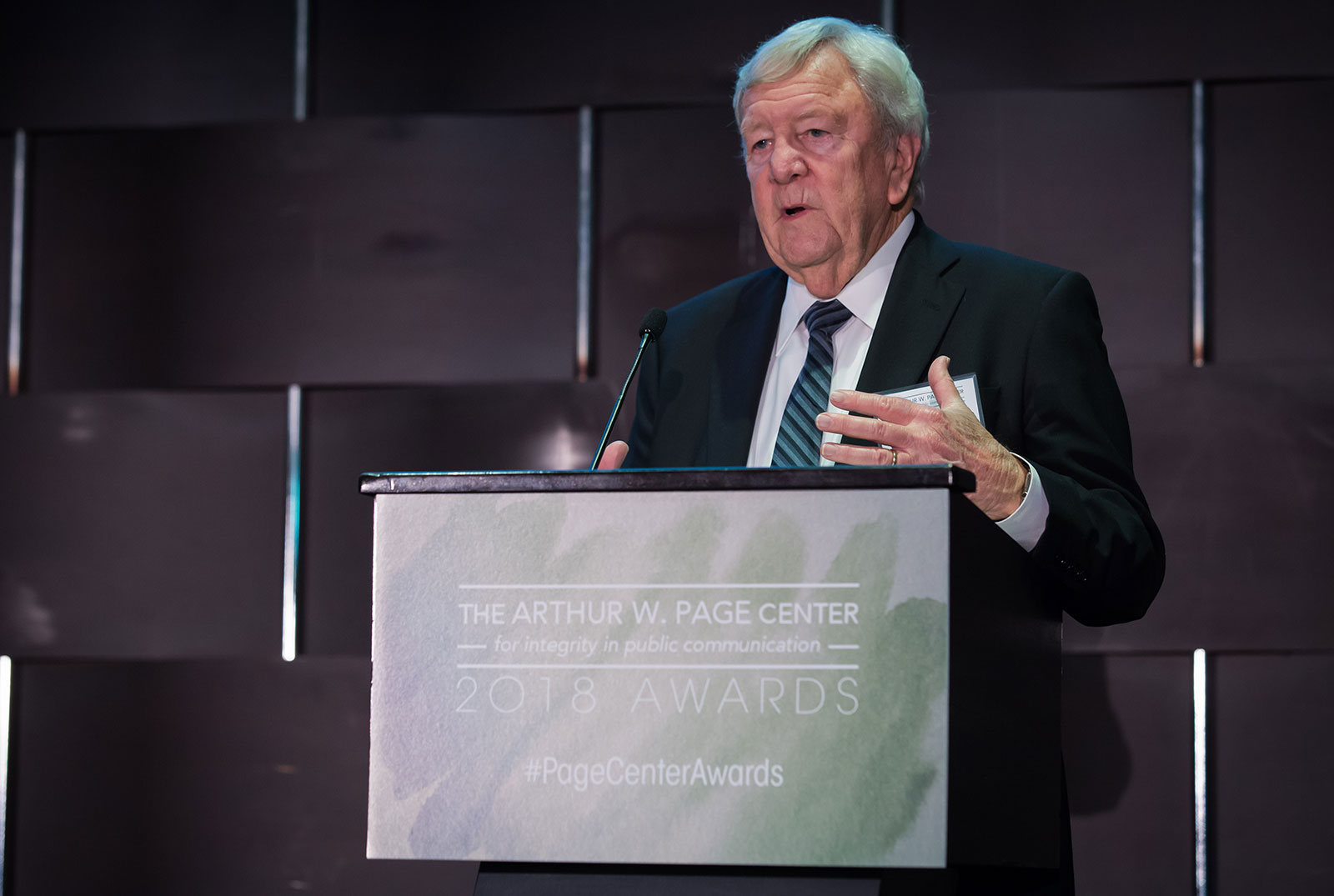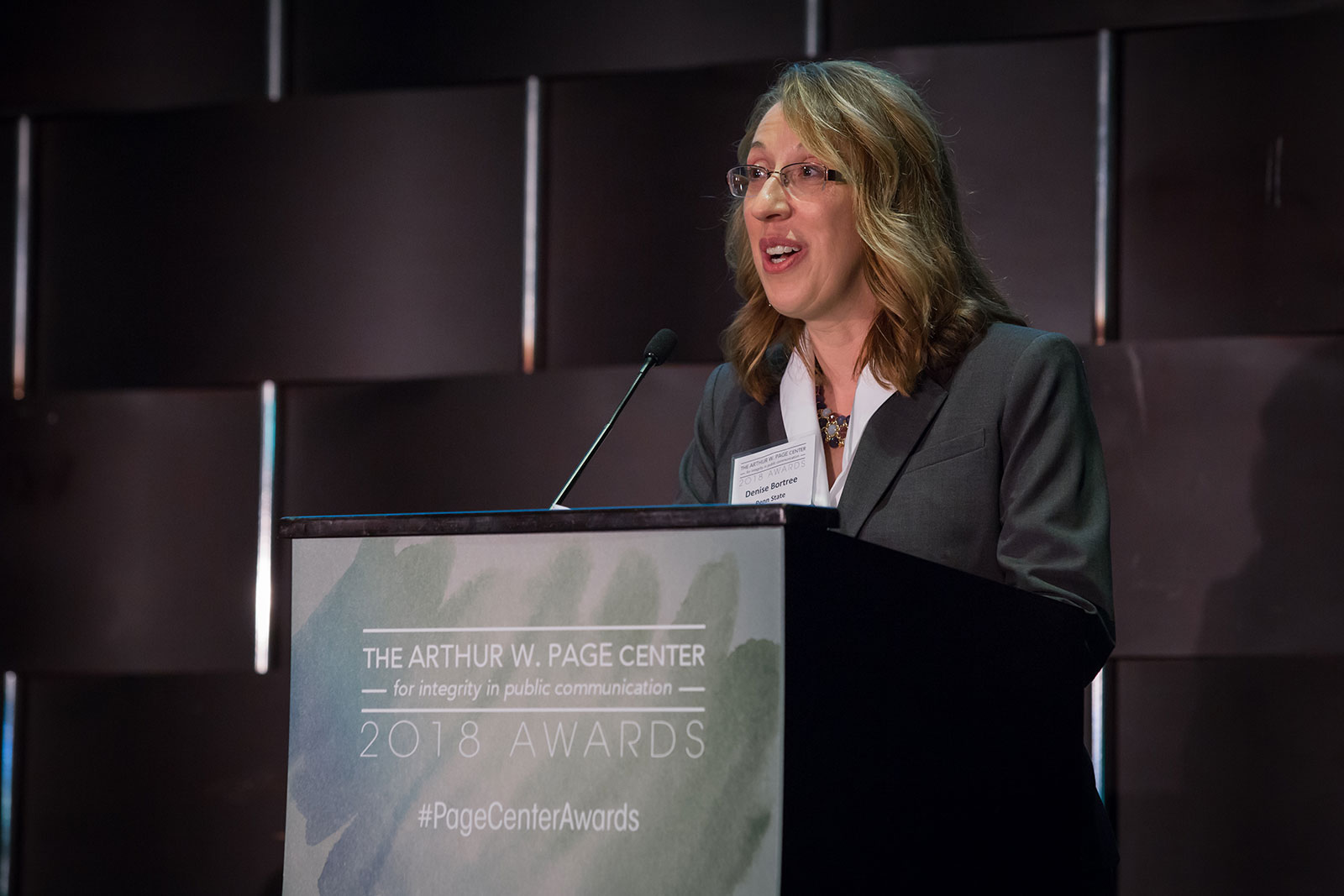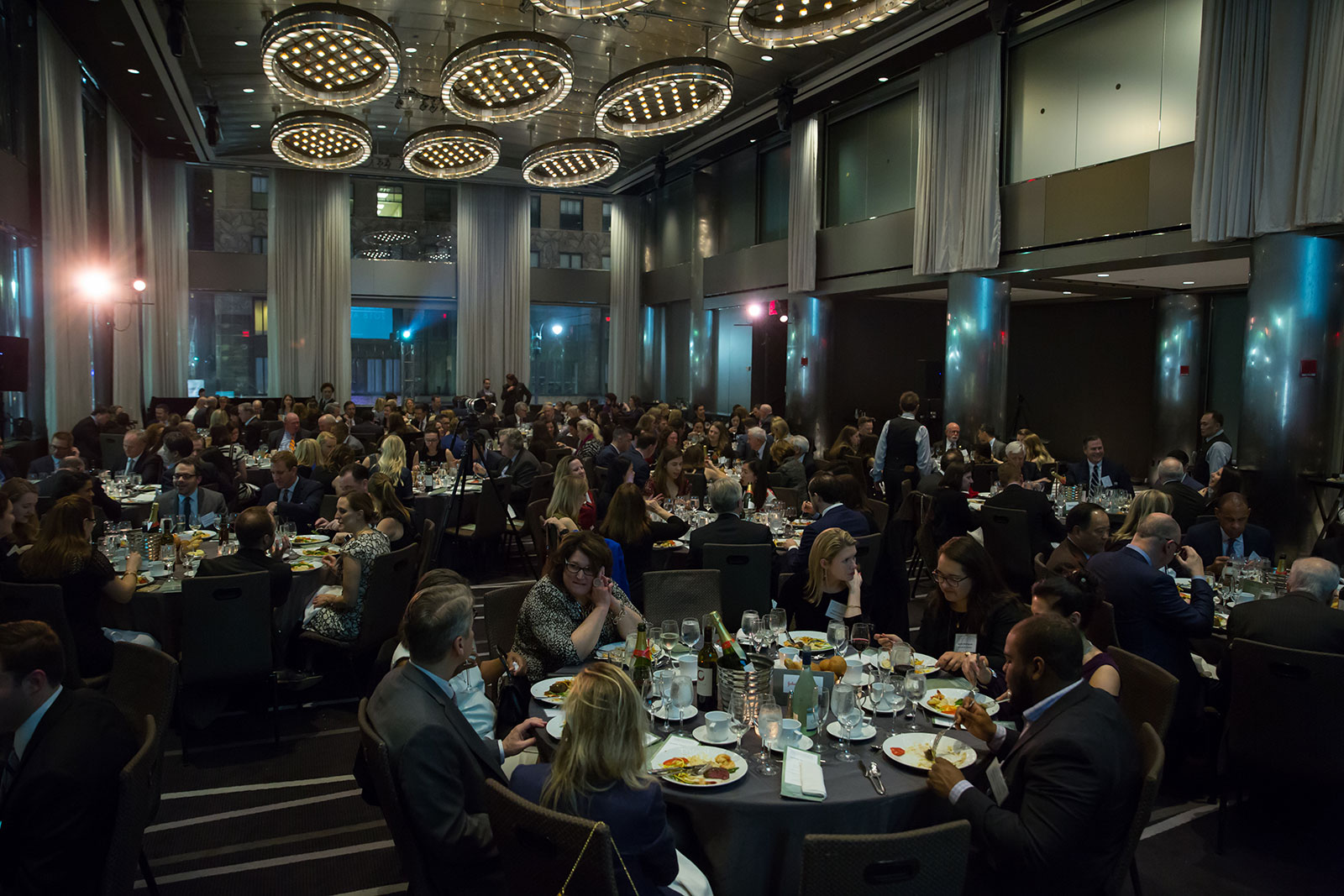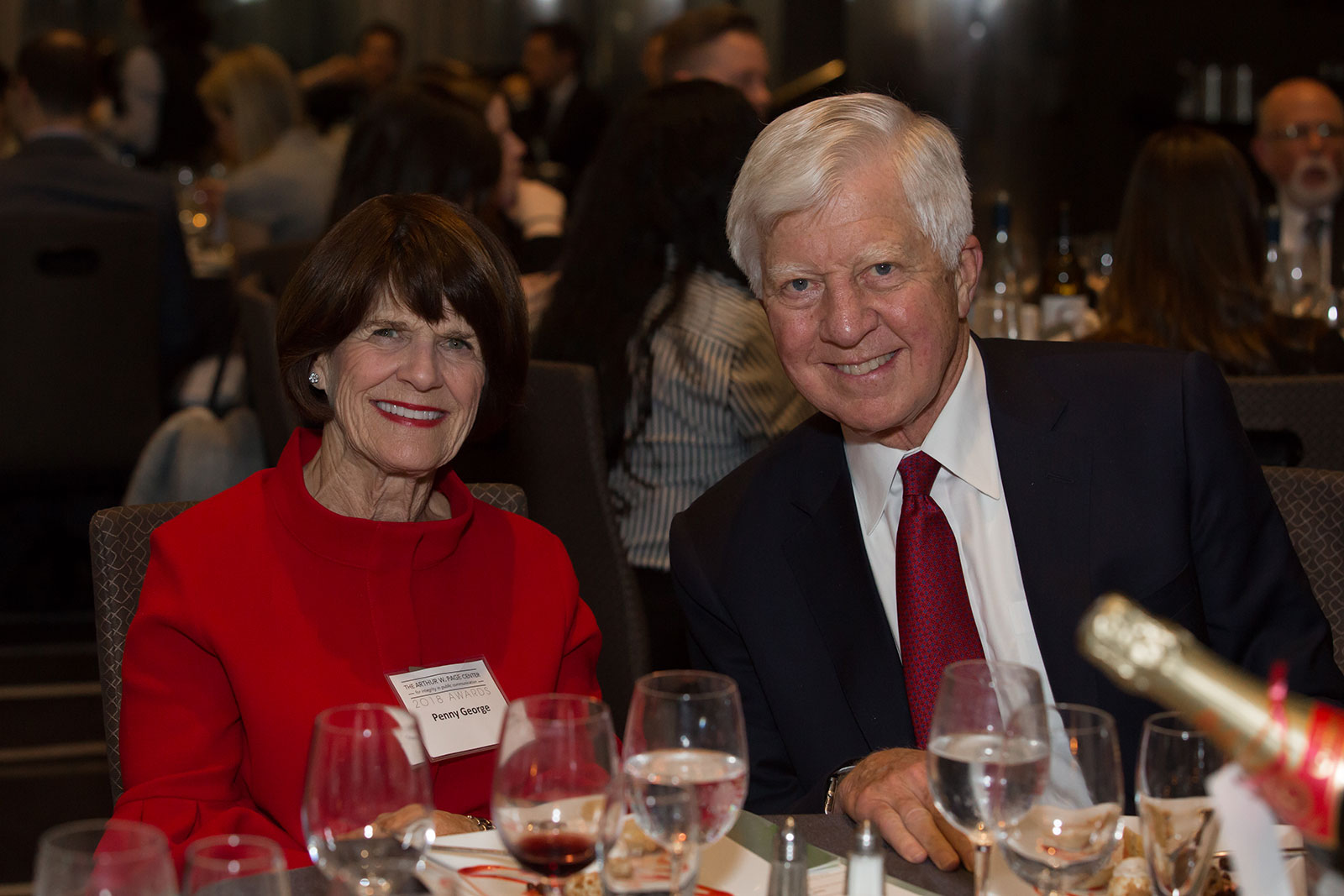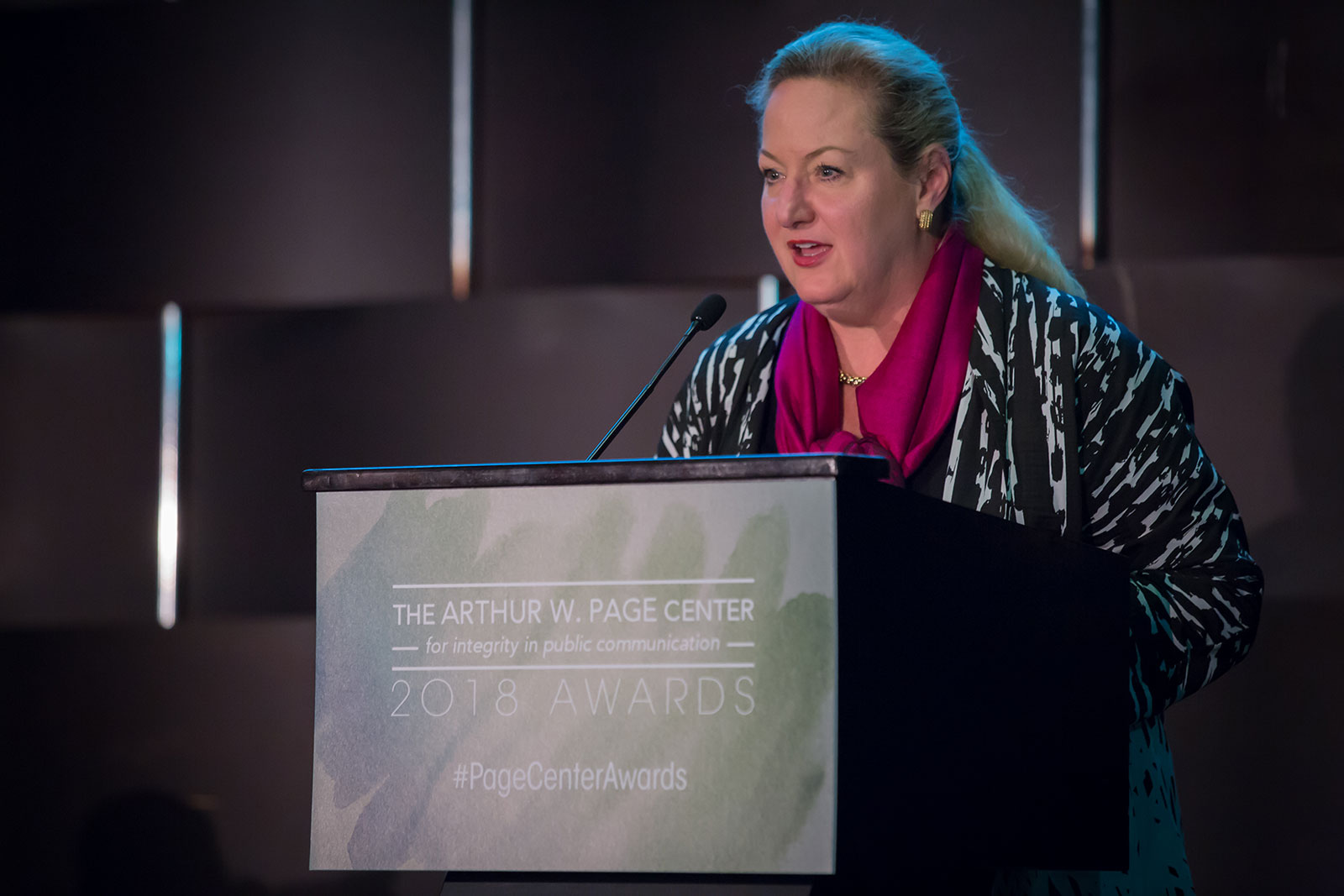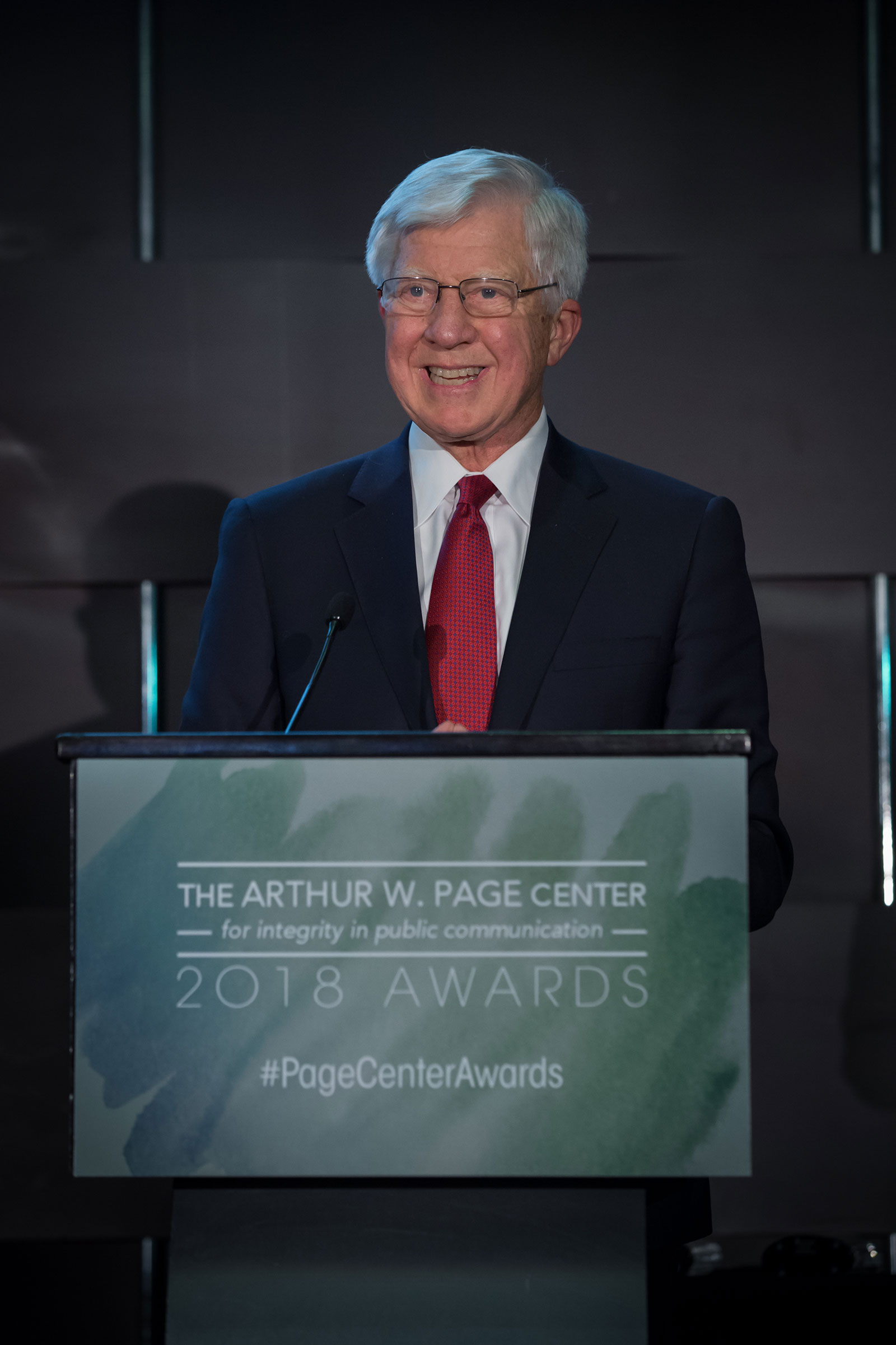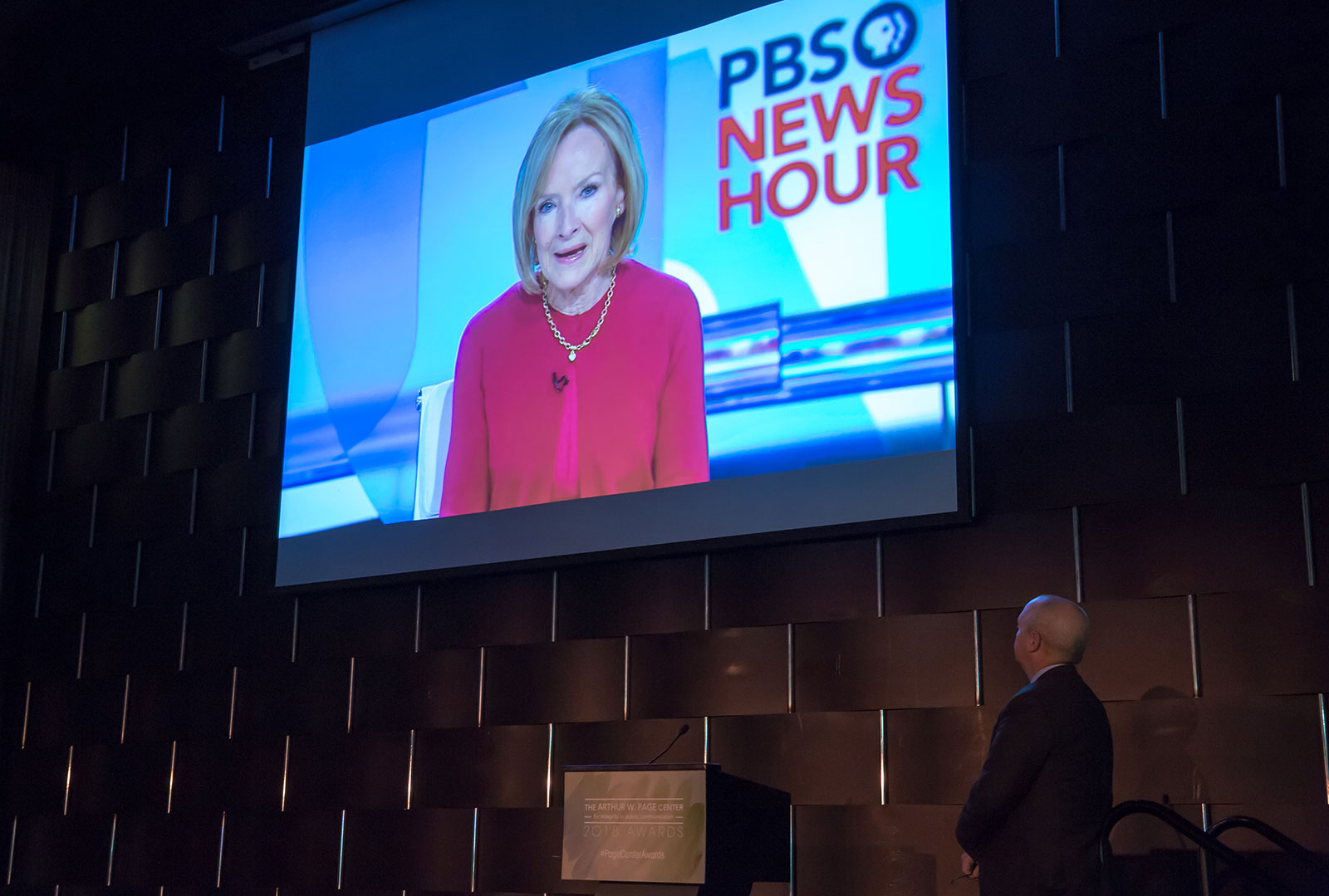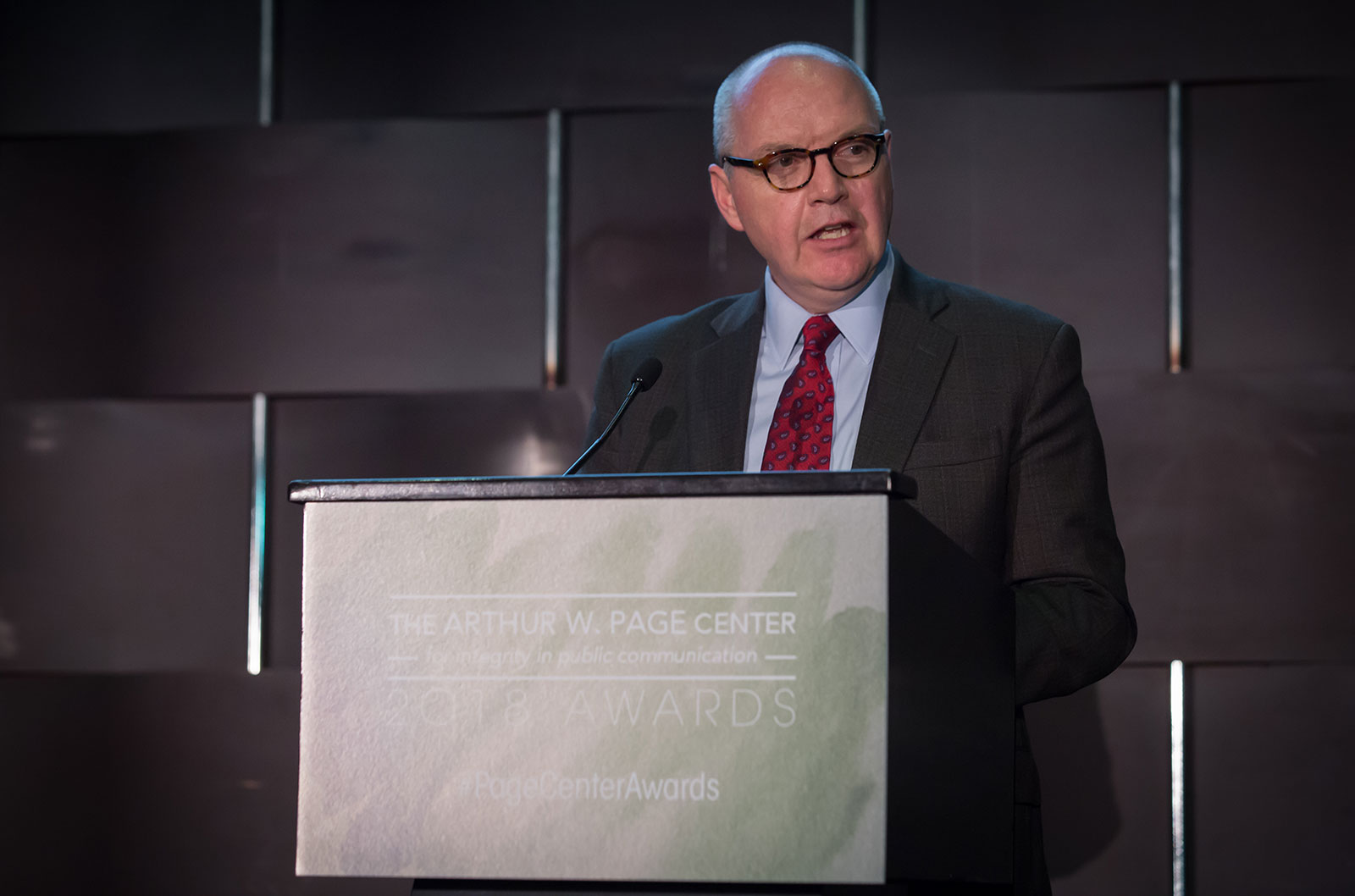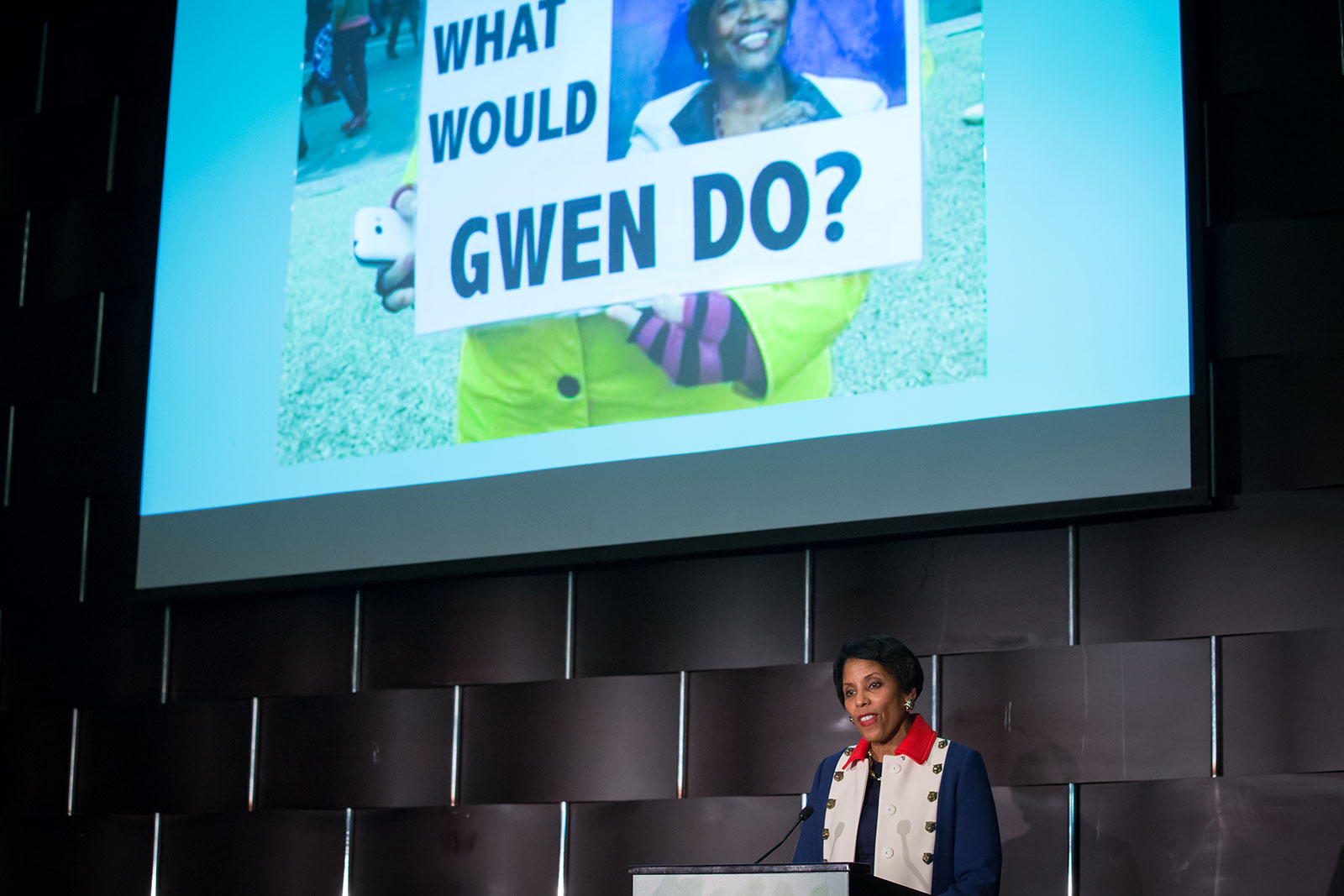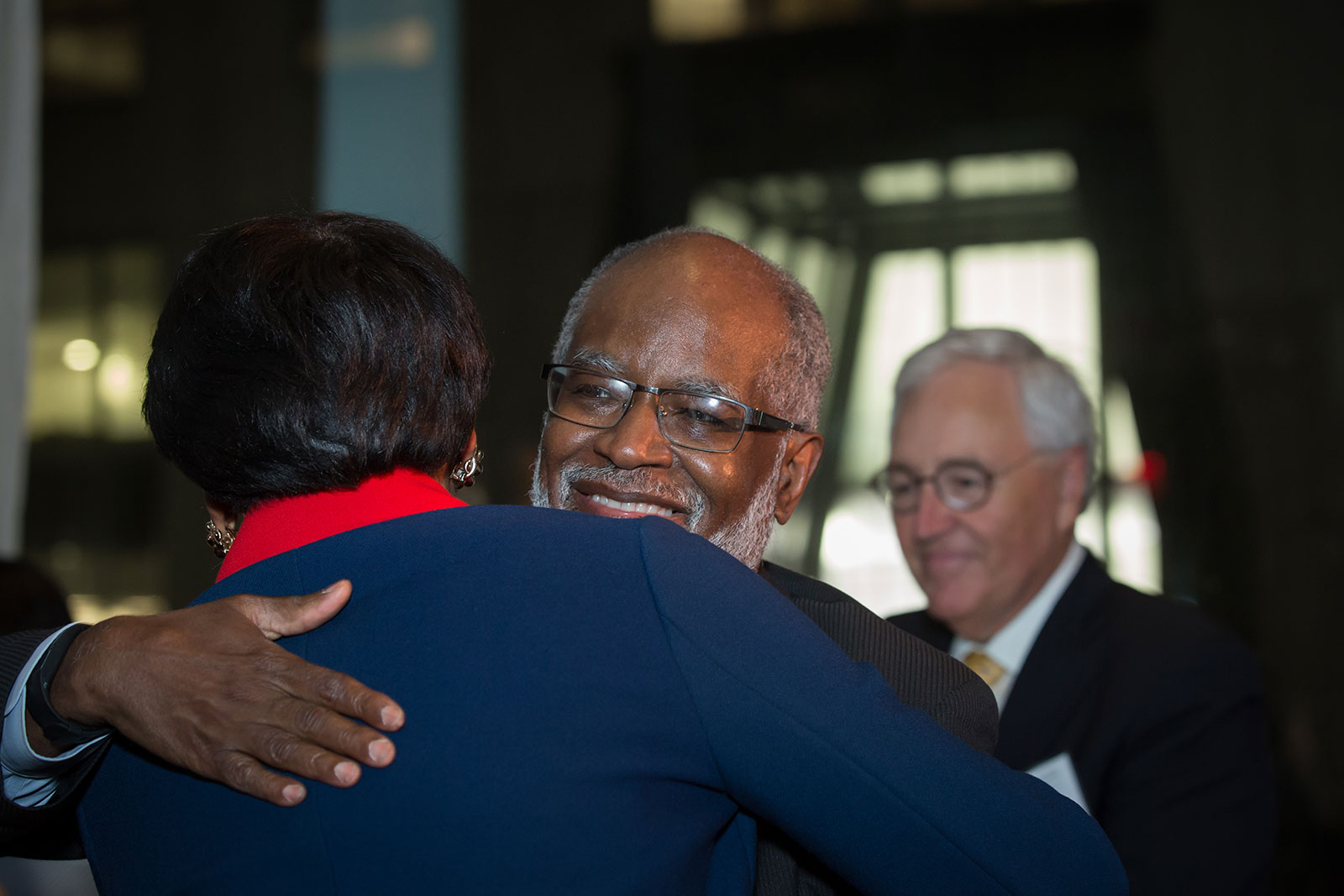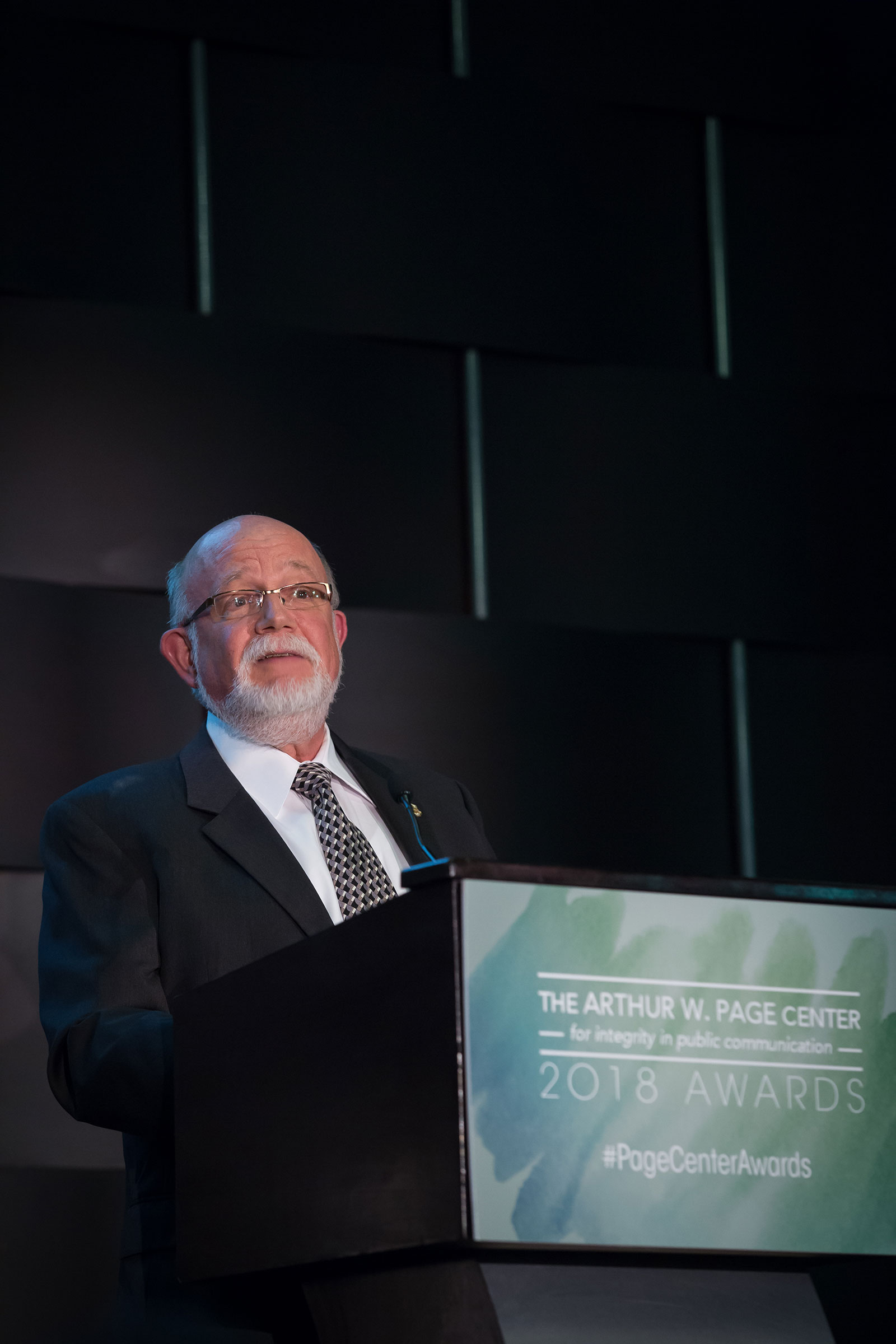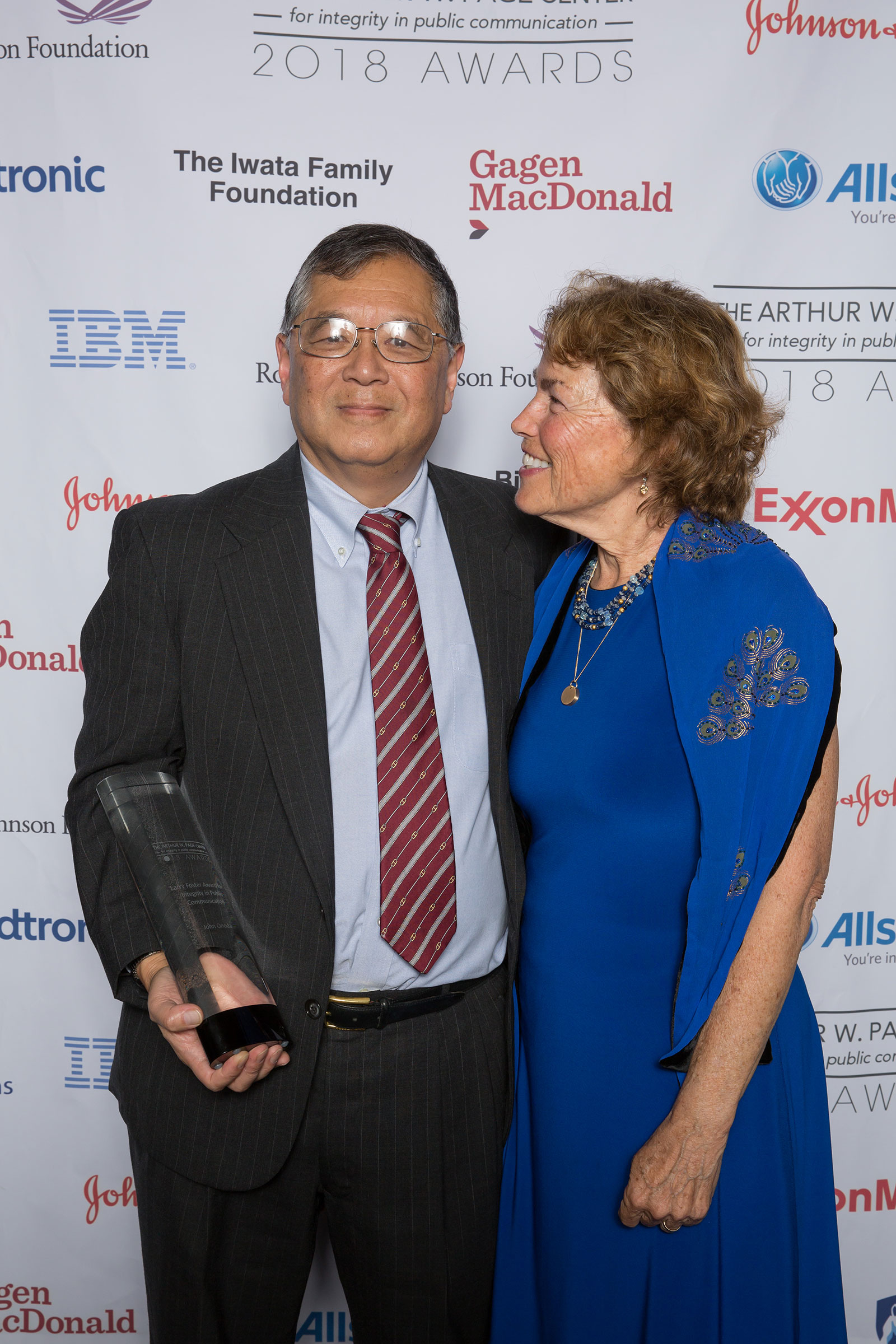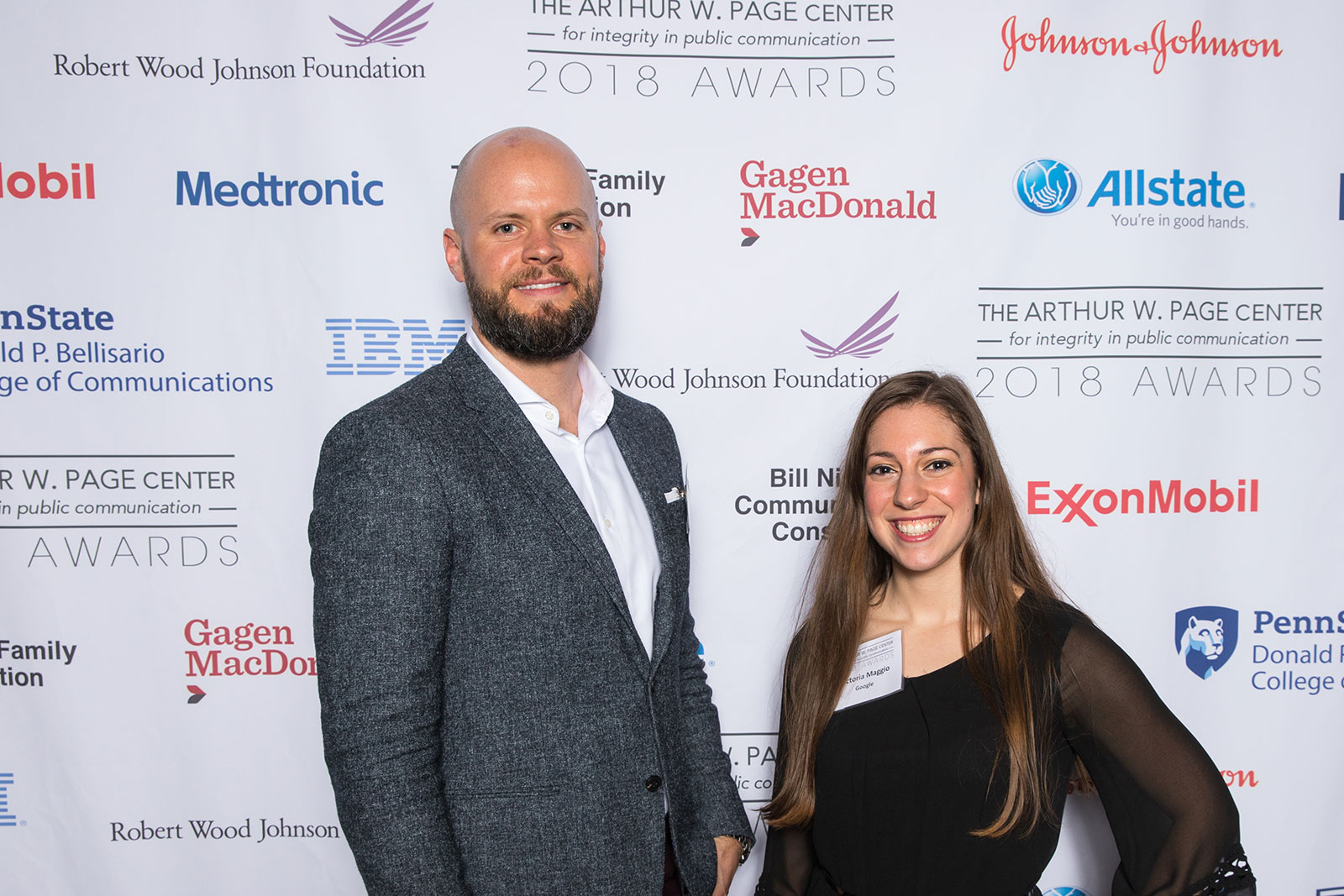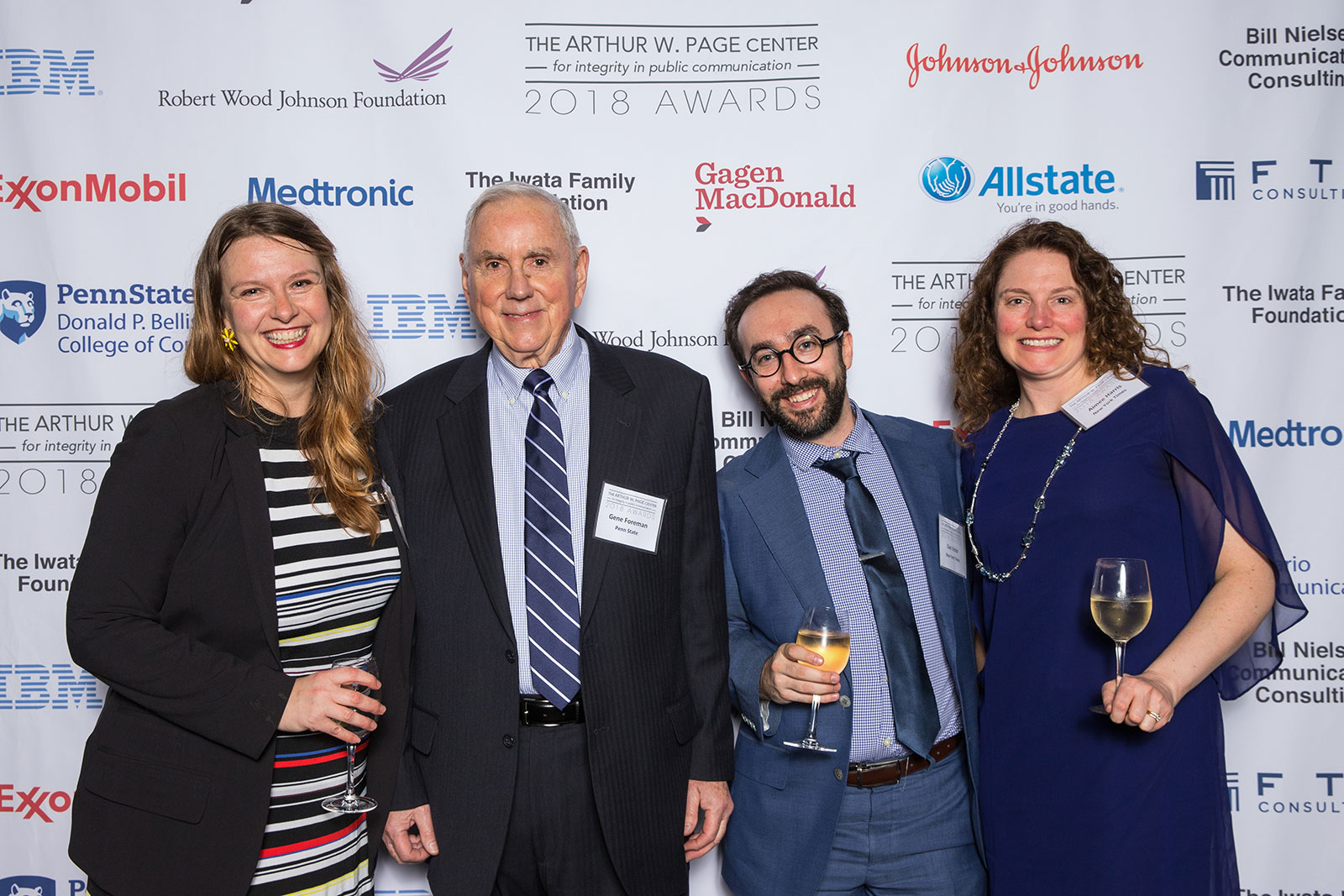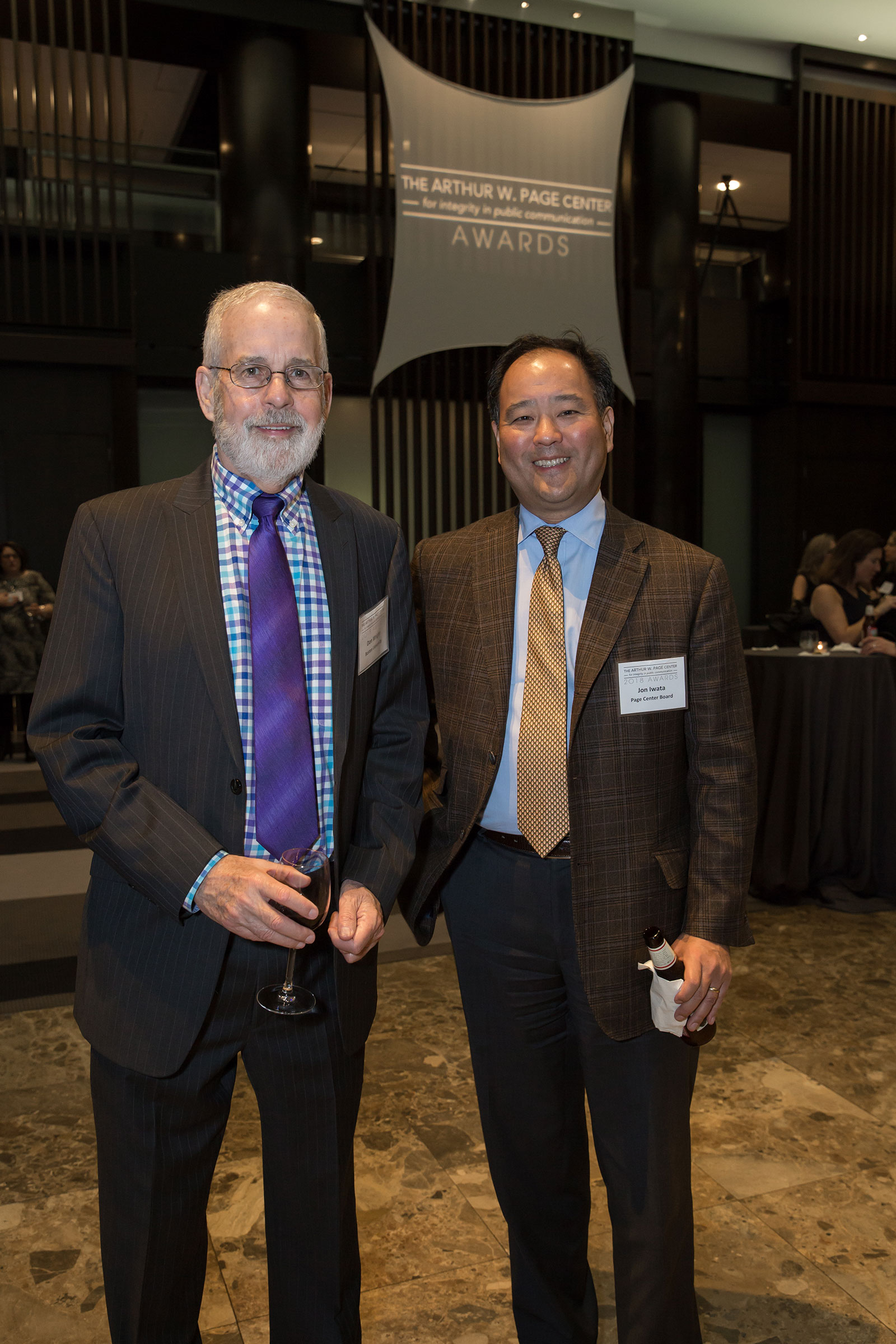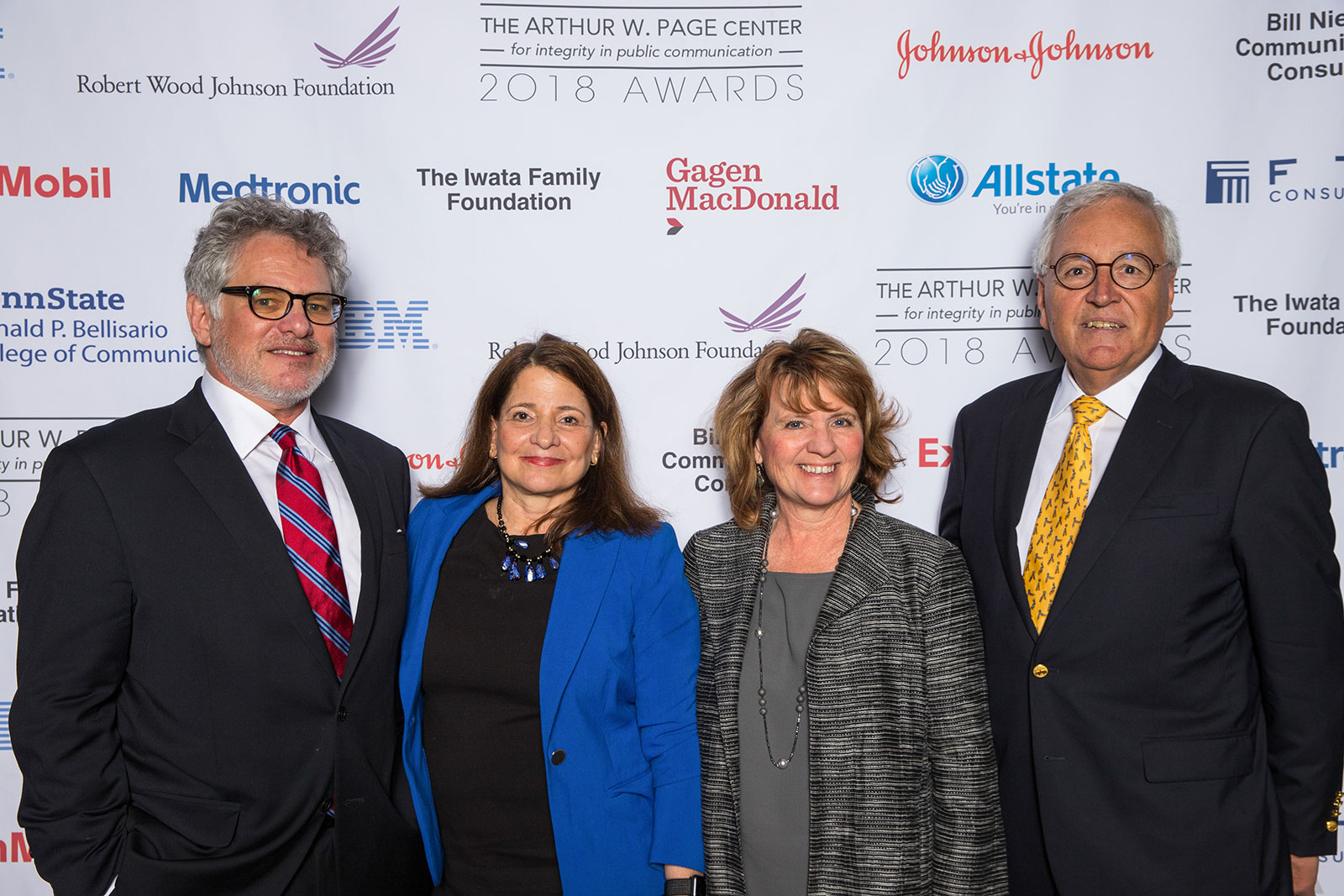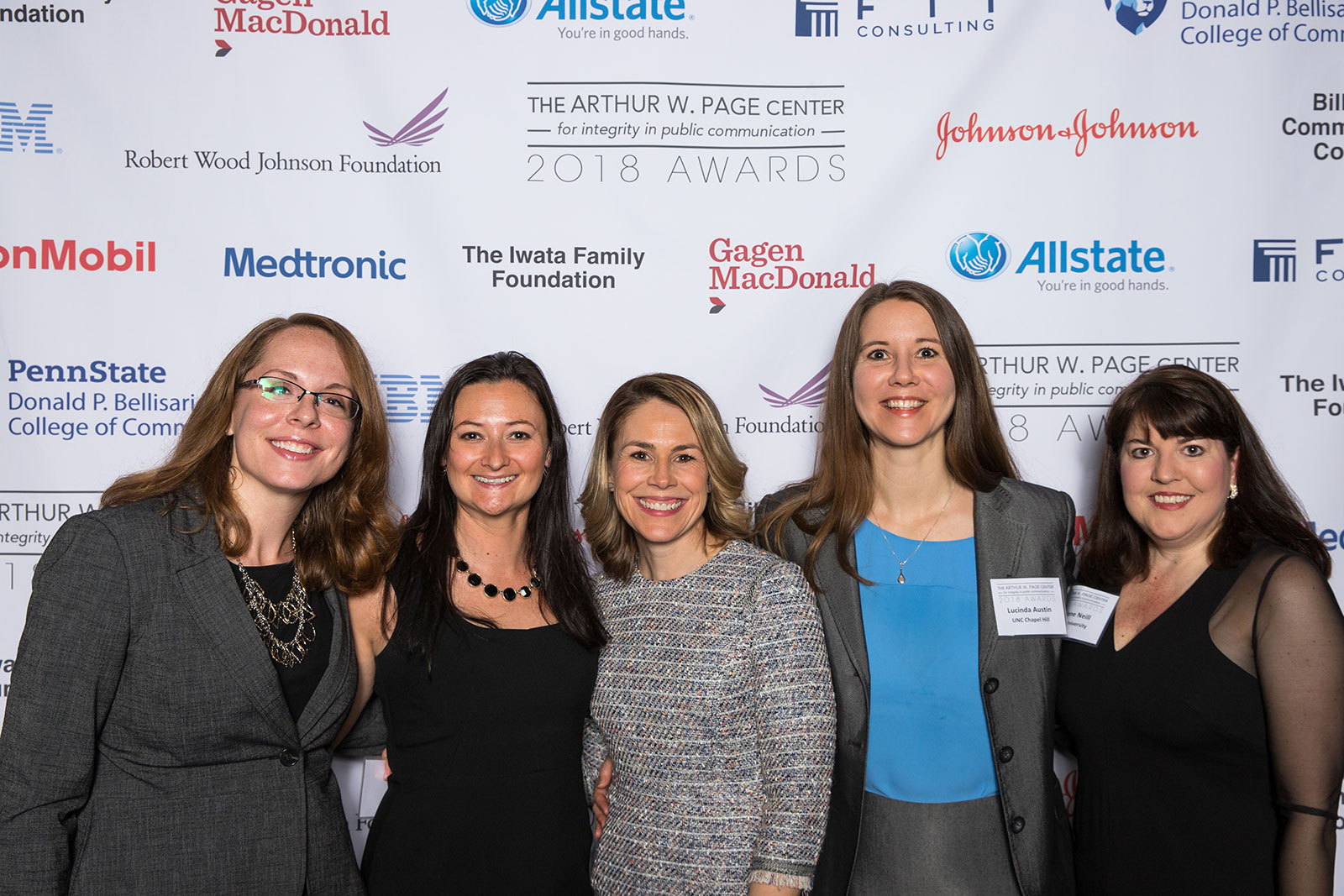 ---
Media Coverage
Repman Blog, Feb. 16, 2018
Saluting ethics in an unethical world
O'Dwyer's, Feb. 21, 2018
Page Center rolls out Larry Foster Awards
PRWeek, Feb. 23, 2018
CCOs: Not 'naysayers" or 'wet blankets,' rather the conscience of companies
O'Dwyer's, Feb. 23, 2018
Larry Foster Awards honor ethics in media
Penn State News, Feb. 23, 2018
Annual Page Center Awards shine a light on authentic, ethical communicators
Ad Libbing (Ad Council blog), April 13, 2018
Integrity in Public Communication: Prove it with Action
Speaker Remarks
Lisa Davis (on behalf of Gwen Ifill)
Premium Sponsors