The Penn State Powwow
April 22-23, 2023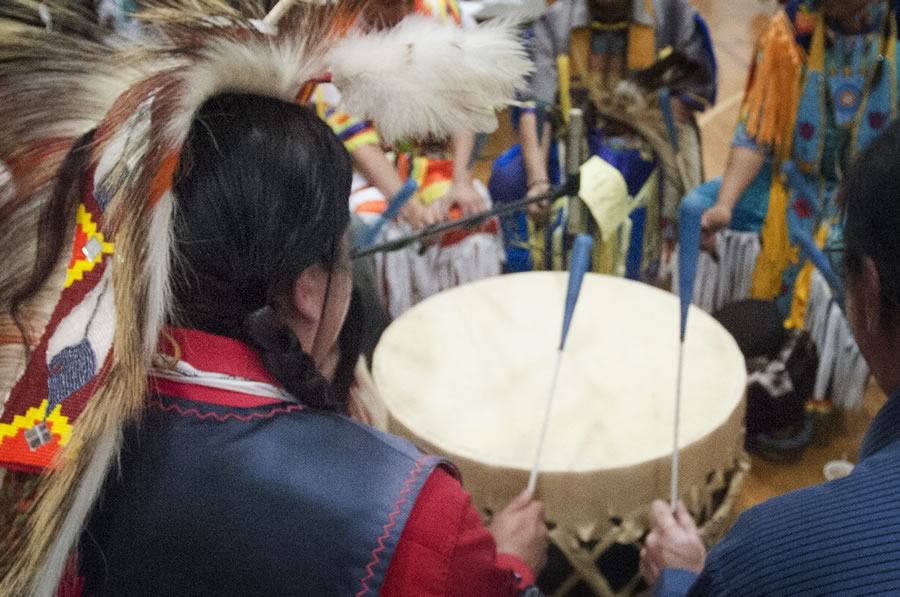 The 17th annual Penn State Powwow will be conducted Saturday, April 22, and Sunday, April 23.
C3 Sports Complex, 200 Ellis Place, State College, PA 16801
Admission is free and open to the public.
Doors open at 11 a.m. both days.
Dancer Grand Entry at Noon and 6:30 p.m. Saturday, ends at 9 p.m.
Dancer Grand Entry at Noon Sunday, ends at 5 p.m.
Head Staff
Host Drum: Highway Men, South Dakota/Oklahoma/Ohio
Co-Host Drum: Thunder Nation, Pittsburgh/Cleveland
Co-Host Drum: Medicine Horse, PA
Co-Host Drum: Red Blanked, Nanticoke Lenni-Lenape Tribal Nation
Co-Host Drum: Maza Napin, Yankton, South Dakota
Head Veteran Dancer: Clayton Logan, Cattaraugus Nation, Seneca, New York. Vietnam Veteran
Head Male Dancer: Craig Fox, Ojibwe, Wikwemkoong Unceded Territory
Head Female Dancer: Gmewin Migwans, Ojibwe, Mchigeeng First Nation, Manitoulin Island, Ontario, Canada
Arena Director: Roger Campbell, Sisseton Wahpeton Dakota Sioux, Sisseton, South Dakota, Vietnam Veteran
Emcee: Guy Jones, Lakota, Standing Rock Indian Reservation, Standing Rock, North Dakota
Head Cook: Mike Zerby, ission Band Potawatomi, Wabash River Valley, Indiana
Cafeteria Supervisor: Joche Gayles
Call for Volunteers
Please contact our Volunteer Coordinator, Bruce Teeple, at mongopawn44@hotmail.com for more information about volunteer opportunities.

Thanks for considering sharing your time with the Powwow.
Contact Us / Powwow Coordinator
For more information about our powwow and how you can participate, please email John Sanchez at apache@psu.edu. He is our powwow coordinator and he is always happy to talk powwow.
John Sanchez / apache@psu.edu
123 Carnegie Building
Penn State
University Park, PA 16802-5100