Teaching Modules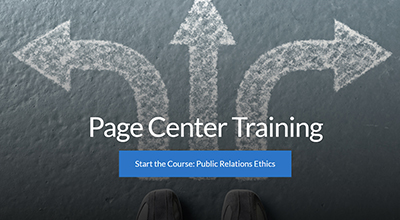 The Arthur W. Page Center is strengthening the role of ethics education in communications classrooms by offering 12 free online modules that cover a variety of ethical issues within the public relations industry.
Visit the Page Center Training website to access our 12 modules.
About the Modules
The Center recruited scholars to build modules that can be easily incorporated into new and existing classroom curricula. The in-depth lessons supplement courses with important insights from communications experts. Professors and instructors teaching any level of strategic communications courses are encouraged to use some or all of the modules.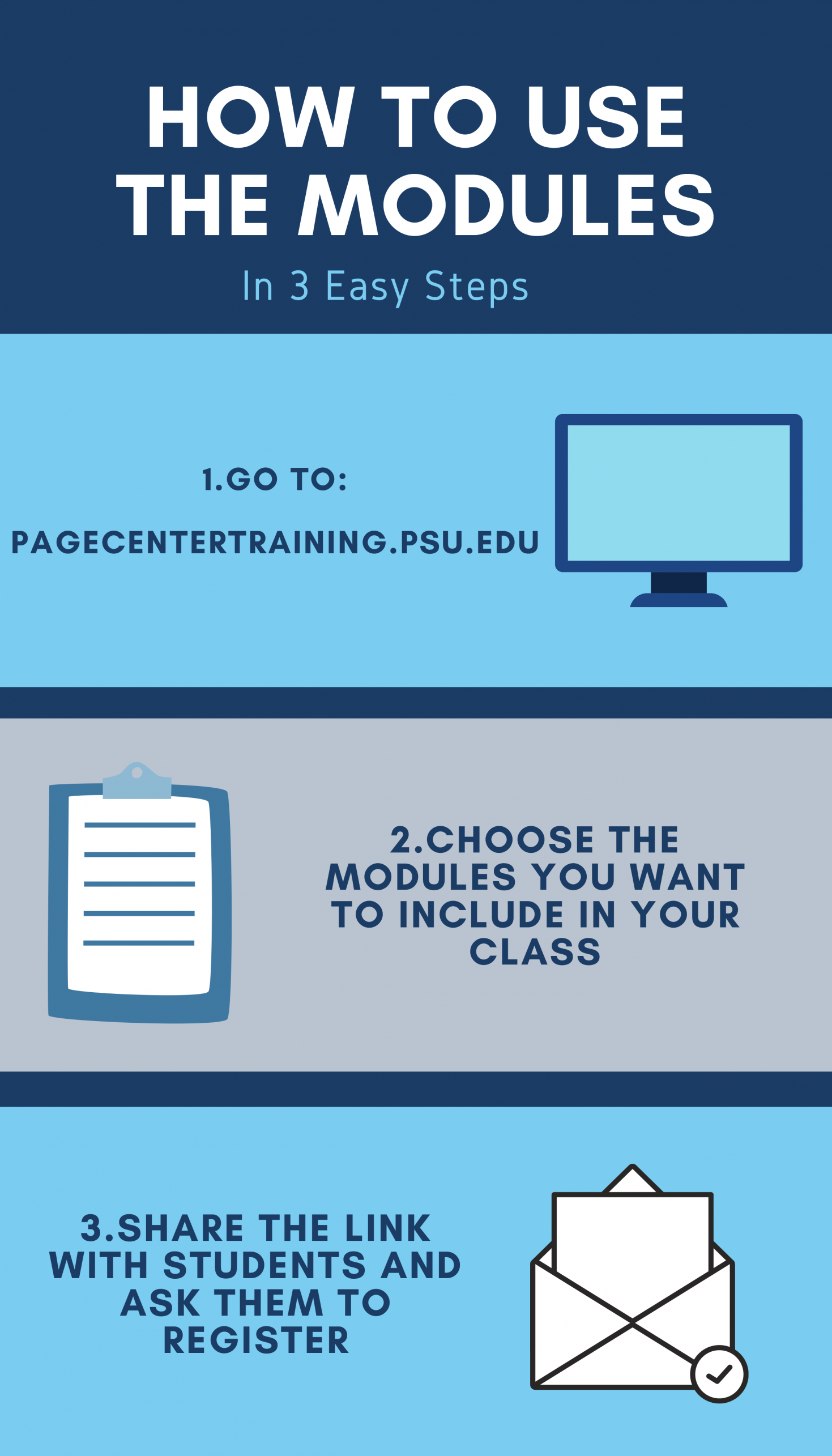 Topics are:
Introduction to Public Relations Ethics
Core Ethical Principles
Professional Codes of Ethics
Ethical Decision Making
Digital Ethics
Ethics in a Global Context
Transparency
Corporate Social Responsibility
Ethics in Crisis Management
Introduction to Diversity in Public Relations
Media Framing and Ethics
Ethical Implications of Fake News
When students successfully finish a module, they will be given the option to save or print a certificate, as well as notify their instructors that they completed a module.
Content is standardized so students can seamlessly move from one module to another and gain vital understanding of different topics. Each module is split into two lessons, which culminate with a quiz. Lessons are interactive and feature videos and informational graphics. Students can chronicle their progress through the modules and receive a certificate when a module is completed.