Advising
Mission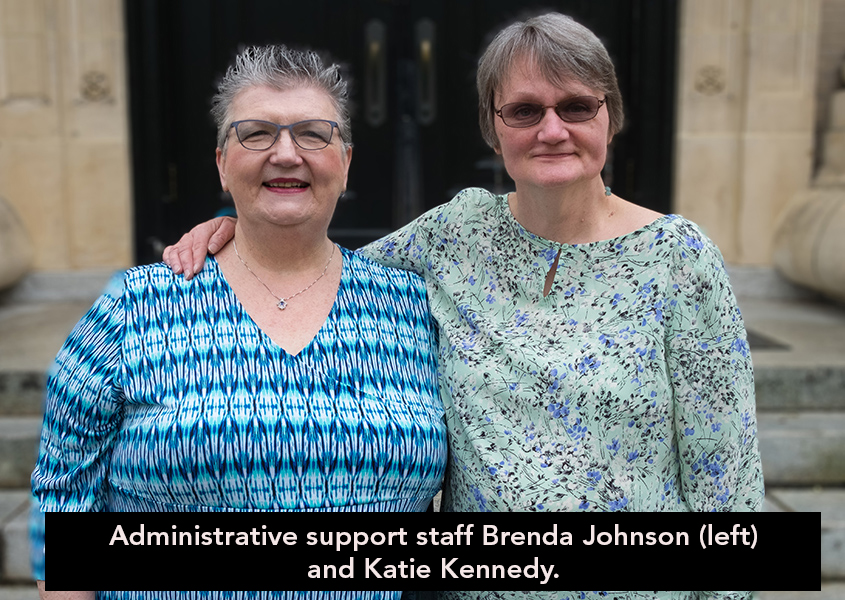 The Donald P. Bellisario College of Communications recognizes the importance of advising and supports students as they plan and achieve their academic and career goals. A dedicated, nine-person advising staff exists for one-on-one meetings, drop-in hours and small group sessions with students.
The ultimate responsibility for understanding University policies and completing all degree requirements rests with the student. However, the advising office can assist students with information and advice on:
Advising Syllabus: A dowloadable resource with important advising and course scheduling information, contact information, entrance-to-major details and more.
Appointments
All advising meetings for Fall 2020 will be conducted via Zoom. Call 814-865-1503 or schedule online.
Drop-Ins
Virtual drop-in advising will be held every Wednesday from 9-11 a.m. and 1-4 p.m. via Zoom.
During the first week of classes, virtual drop-ins will be held daily from 8-11 a.m. and 1-4 p.m. via Zoom.
To access drop-ins, students must sign in to Zoom with thier Penn State email address and user ID.
Students will see the first available adviser and cannot request a specific adviser.
Drop-ins are limited to 15-20 minutes. Students with more complex questions will be referred to schedule an advising appointment.
Wait times will vary based on the number of students waiting to be seen.
The waiting room may close at any time to ensure all students can be seen within the drop-in timeframe.
Advising Resources

Applications
For honors and special courses.
COMM 494 Application for Undergraduate Research Credits (Updated May 2018)
COMM 494 TA Guidelines (Updated May 2018)
COMM 496H Honors Independent Study
Schreyer Honors College Thesis Guidelines
Office
204 Carnegie Building
814-865-1503
Larger Map // Park: On Campus, Downtown
Building Skills for Academic Success
Course Selection and Scheduling
Choosing Majors, Minors and Certificates
Education Abroad, Embedded Programs, Hollywood Program and the Stanley E. Degler Washington Program
Requirements and Certification for Graduation