Washington Program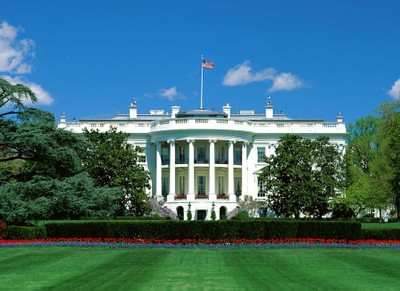 Washington, D.C., is a city that offers a wide variety of academic, professional and cultural opportunities for undergraduates. From Capitol Hill to CNN and the Smithsonian, students have the chance to gain valuable on-the-job experience and work with professionals in their fields. The Stanley E. Degler Washington Program gives students the opportunity to tap into all the resources the city has to offer.
Internships
Established in 1995, the Washington Program was started to give students a complete Washington experience, including internship placement and credit, housing, and special events and programs. It was formally renamed the Stanley E. Degler Washington Progam in 2016, when the alumnus -- who built a respected career in the nation's captial -- provided a $1 million endowment to support the program.
Students from all areas of the University have participated in the Washington Program. Over the years, they have worked for organizations like the American Civil Liberties Union, CNN, the Environmental Protection Agency, House and Senate offices, and the Organization of American States.
Academics
Communications and Democracy Semester
In 1998, the program expanded to include its first academic component. The Communications and Democracy Semester, structured specifically for students in the fields of communications and political science, offers Penn State coursework on-site for the Washington interns. Students may take up to 18 credits of classes taught in Washington by Penn State instructors as well as local professionals.
Eligibility
The Stanley E. Degler Washington Program is open to juniors and seniors in any major. Sophomores are considered on a case-by-case basis. Interested students participate in a thorough selection process. Students are selected based on interest, academic standing, writing samples, references, and an interview. If selected, students are placed in internships according to their majors, interests, experience, and career goals.
Throughout the year, information sessions are held to discuss the opportunities available through the Washington Program.
Follow Us for Additional Information
Contact
Academic Semester Programs, Internships
Prof. Robert Richards
814-863-1900
rdr2@psu.edu
Lee Lovelace
202-487-9340
azl606@psu.edu