2023 Summer Camps Recap
Summer 2024
July 7-12, 2024
Cost: $1,100

Deadline: May 31, 2024
Broadcast Journalism Camp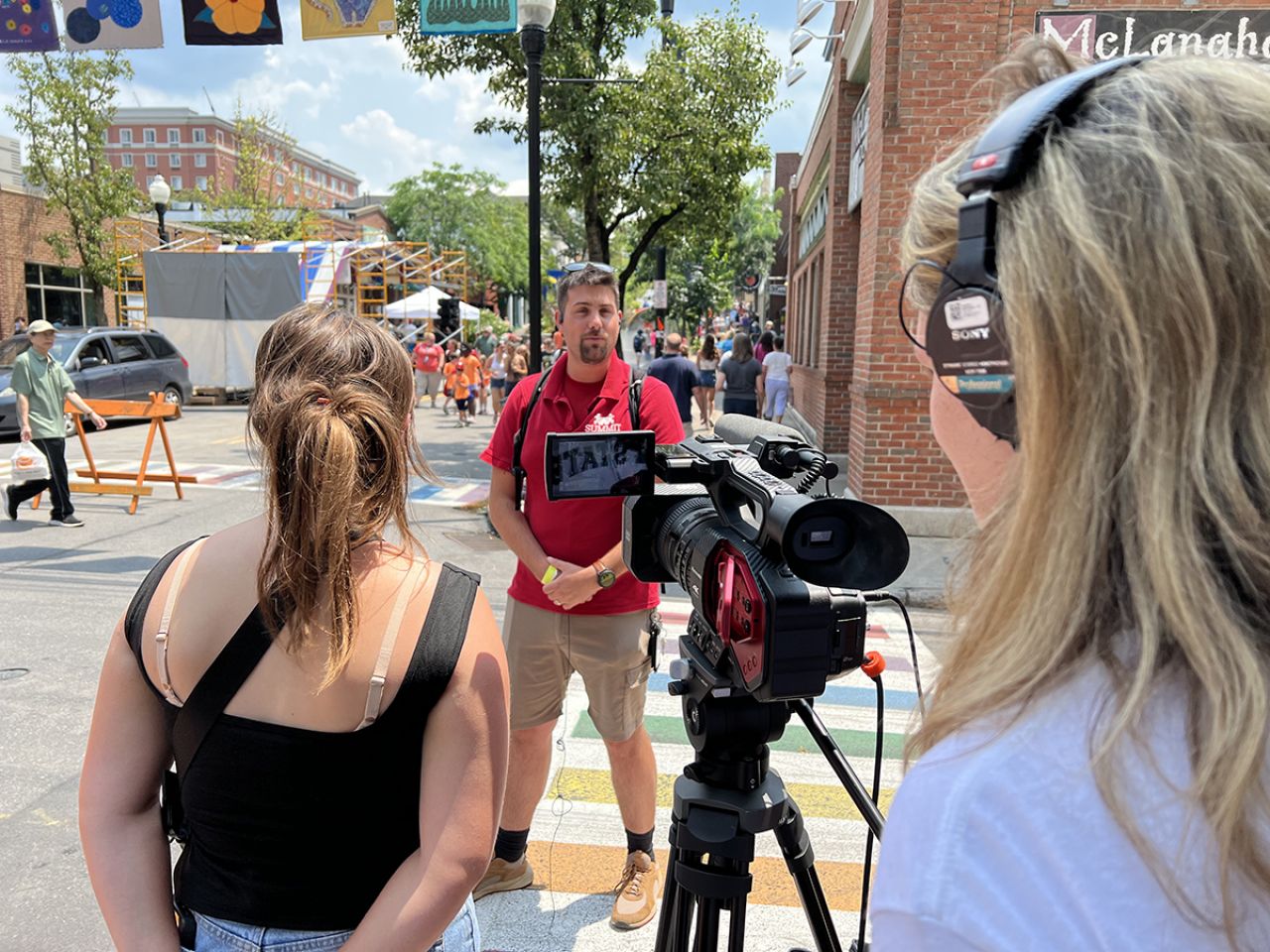 Penn State's state-of-the-art television studio provides a home for campers who choose this option. Students will work in the same newsroom and studio used by award-winning Penn State students as they learn about TV news and sports productions. It's an opportunity to explore essential broadcast journalism skills, newsgathering techniques, storytelling and more.

The sessions allow campers to produce their own news or sports video story from start to finish. Students will have an opportunity to record their video and interviews, as well as write and edit their story.
Campers will also gain insight into other areas of TV news/sports from experienced professionals who have worked in the industry for years. Along with faculty, students in the broadcast journalism major at Penn State will serve as counselors, providing an additional resource for those interested in the field. This camp is a good option for students considering a career in either on-air or off-air television news and sports (including reporting, anchoring, producing and videography).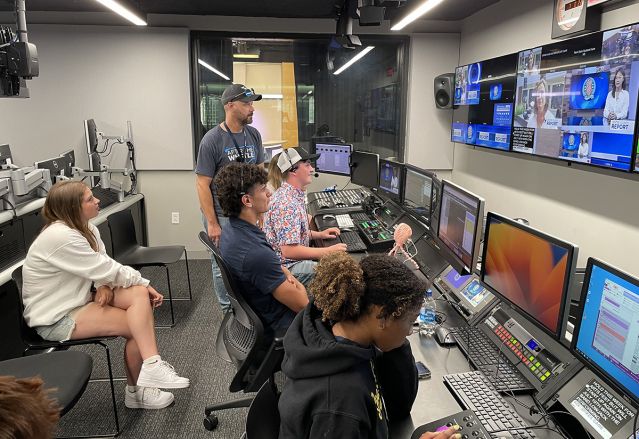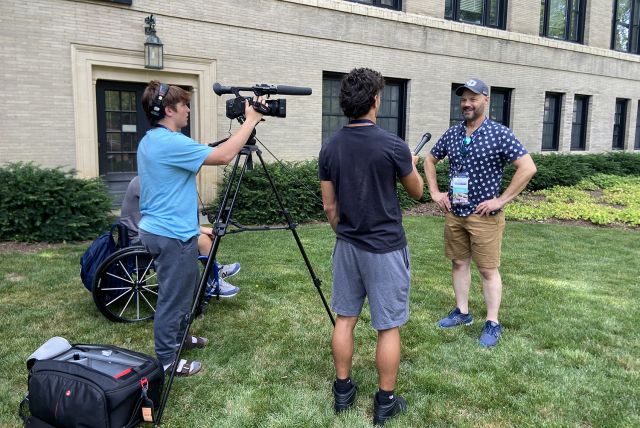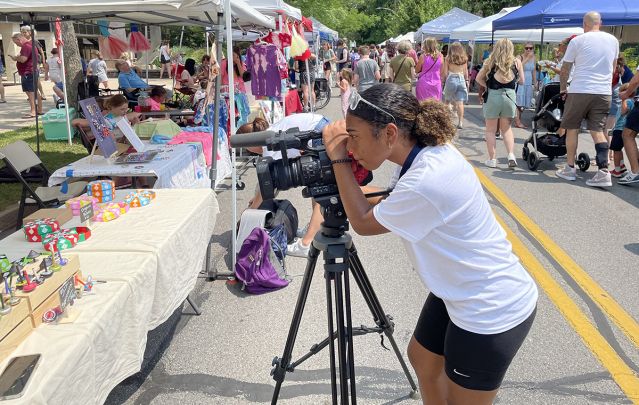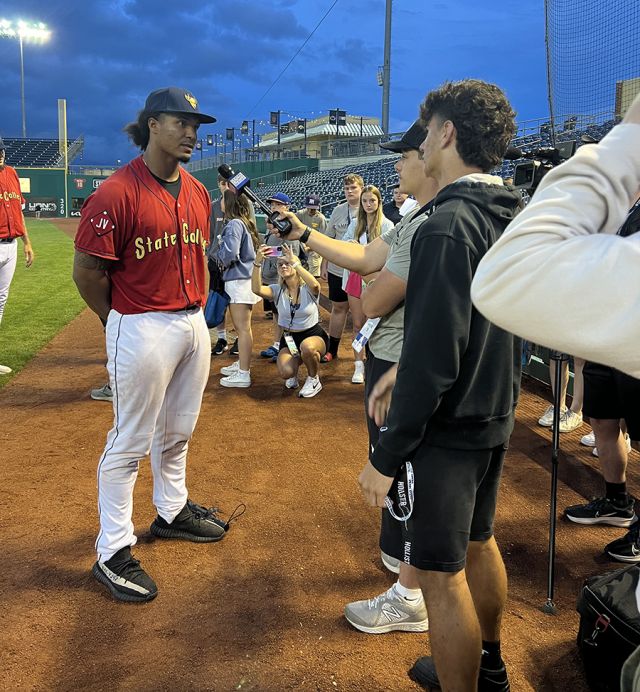 Film Camp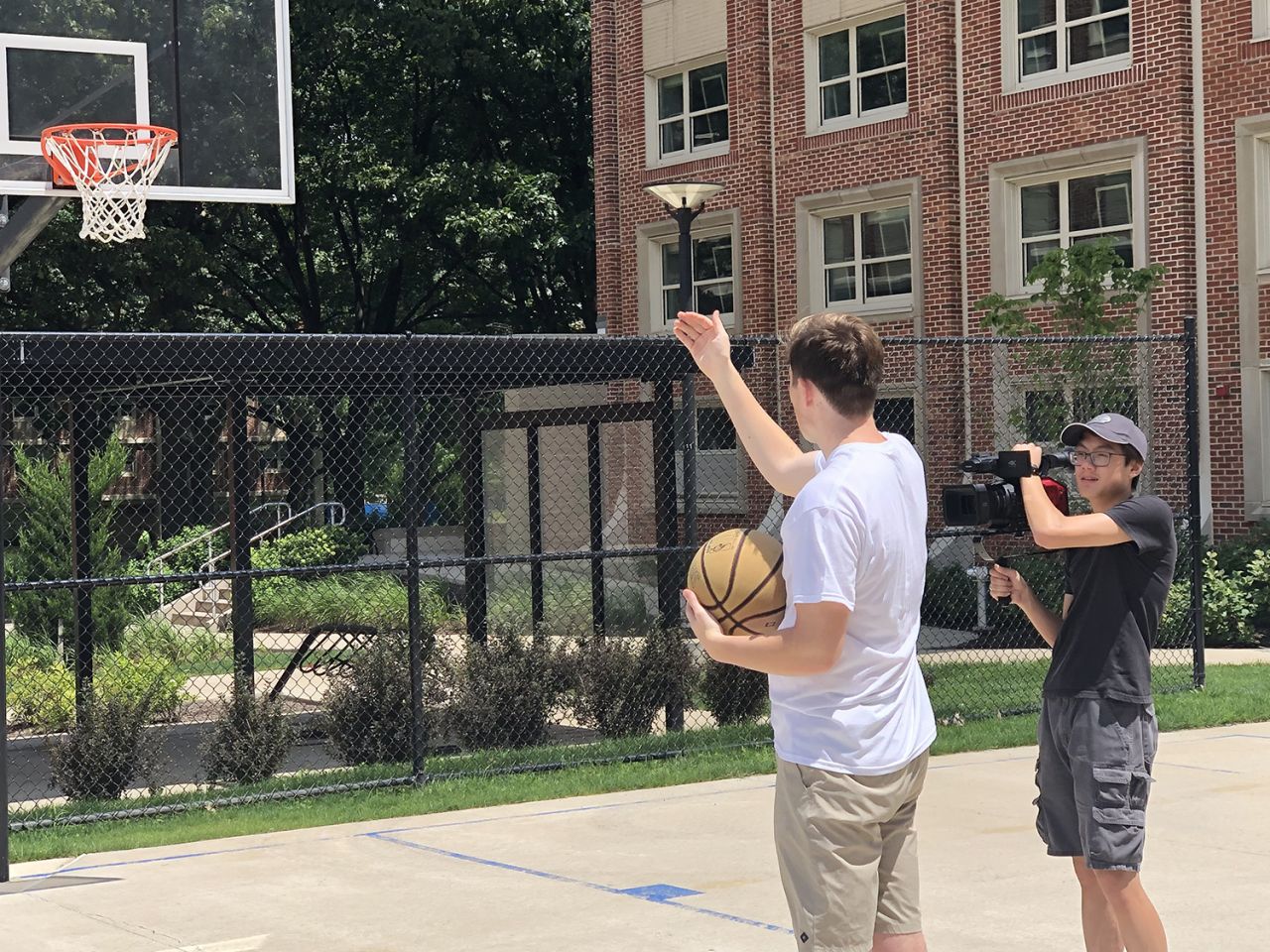 Are you creative? Are you motivated? Are you interested in making movies?

If so, plan to attend the Penn State Camp for Filmmakers! This camp offers you the opportunity to gain hands-on experience in film and video production. During the week on campus, campers will plan, shoot and screen three separate projects.
Along with that will come discussion and practice in shot grammar and story construction as well as hands-on camera training.
Campers will have the opportunity to:
pitch story ideas;
work with a small team to produce videos;
learn to be a writer, director, actor, cinematographer, and/or editor; and
learn the basic techniques necessary to bring their creative vision to the screen.
The session led by industry professionals and experienced Penn State faculty includes a focus on lighting and scripting. Students also get the chance to work in state-of-the-art facilities on campus, including the dedicated film shooting space in the Bellisario College and the green screen.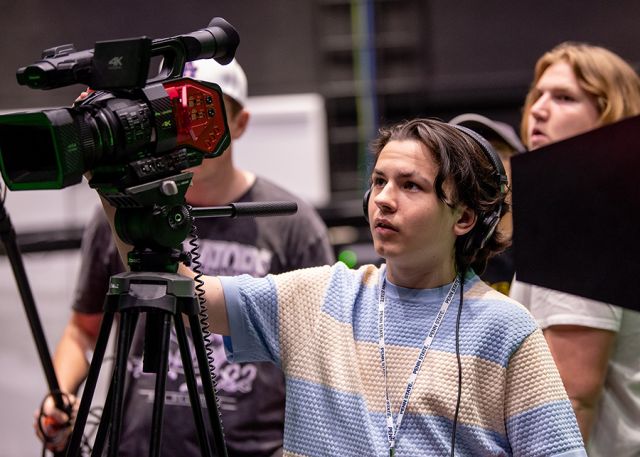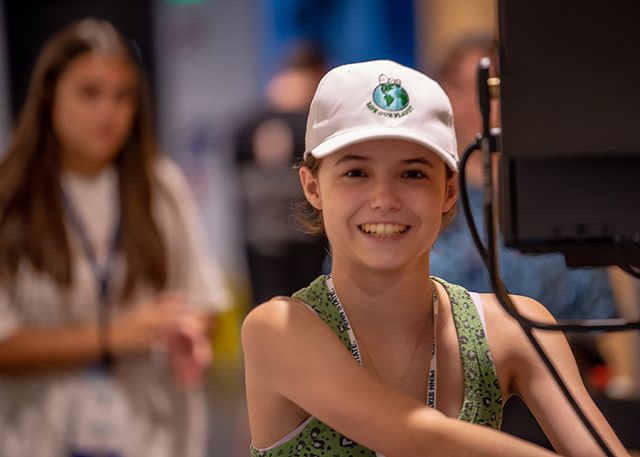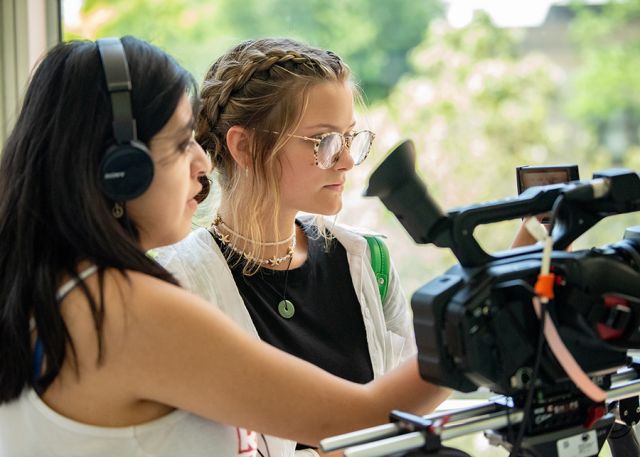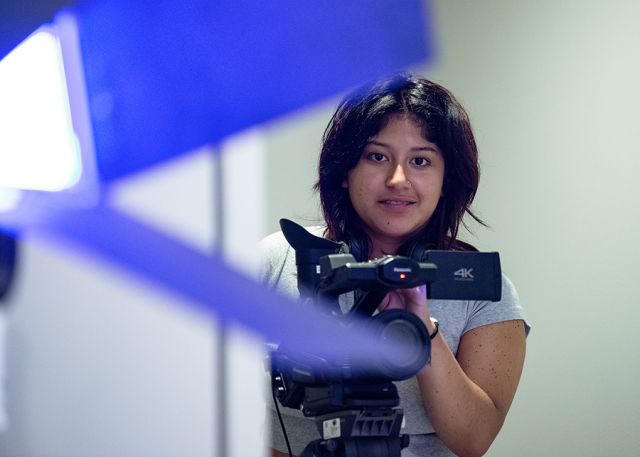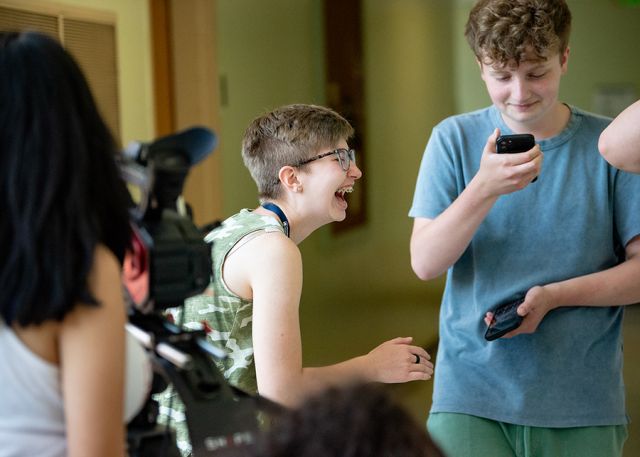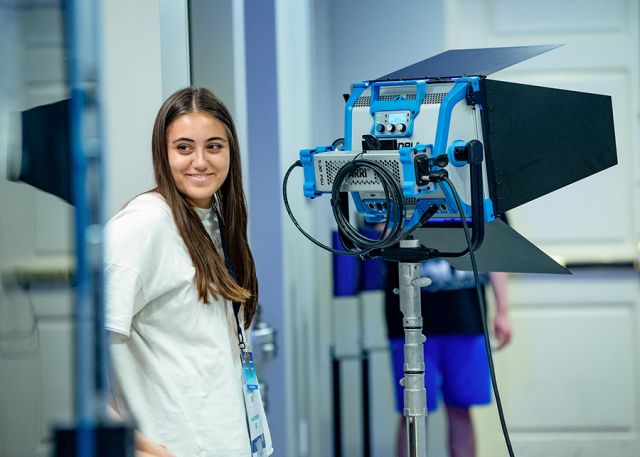 Social Media and Content Creator Camp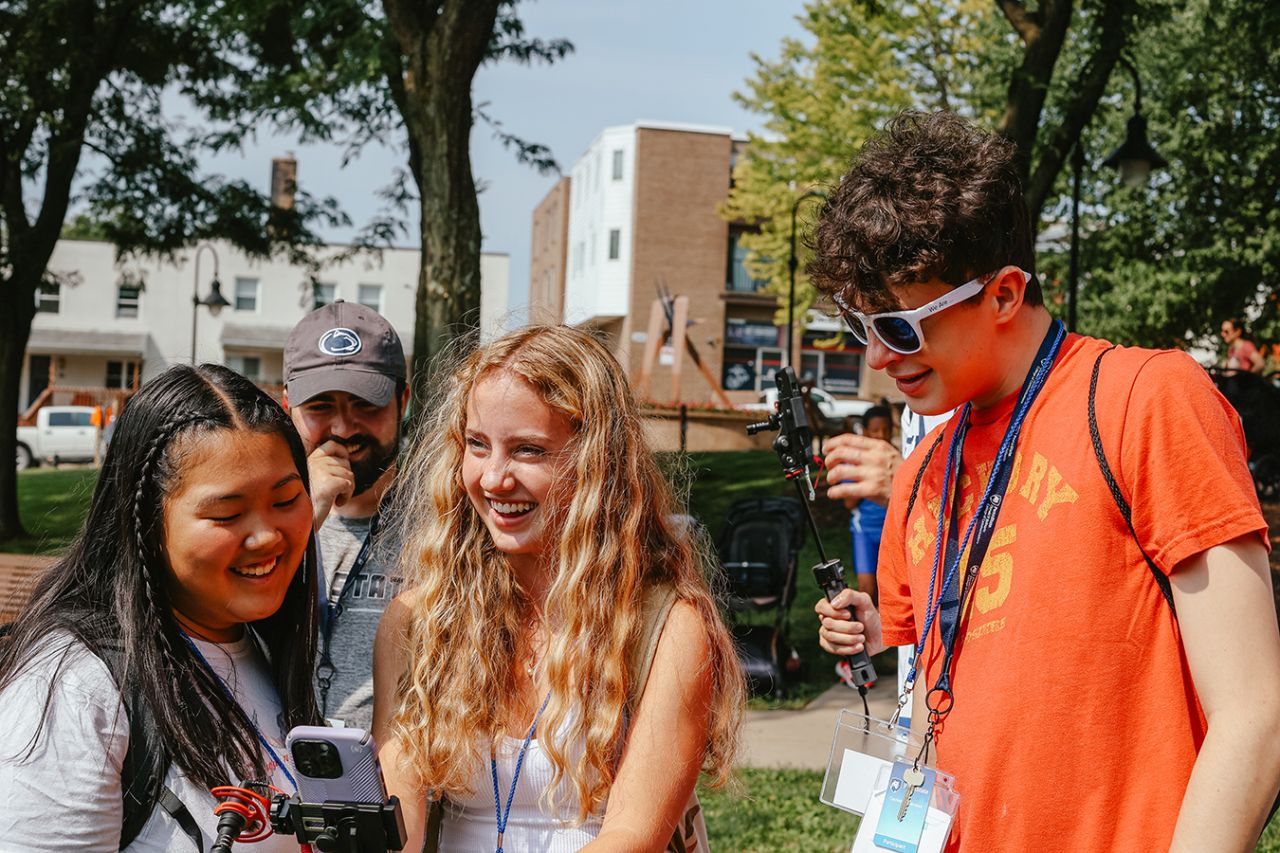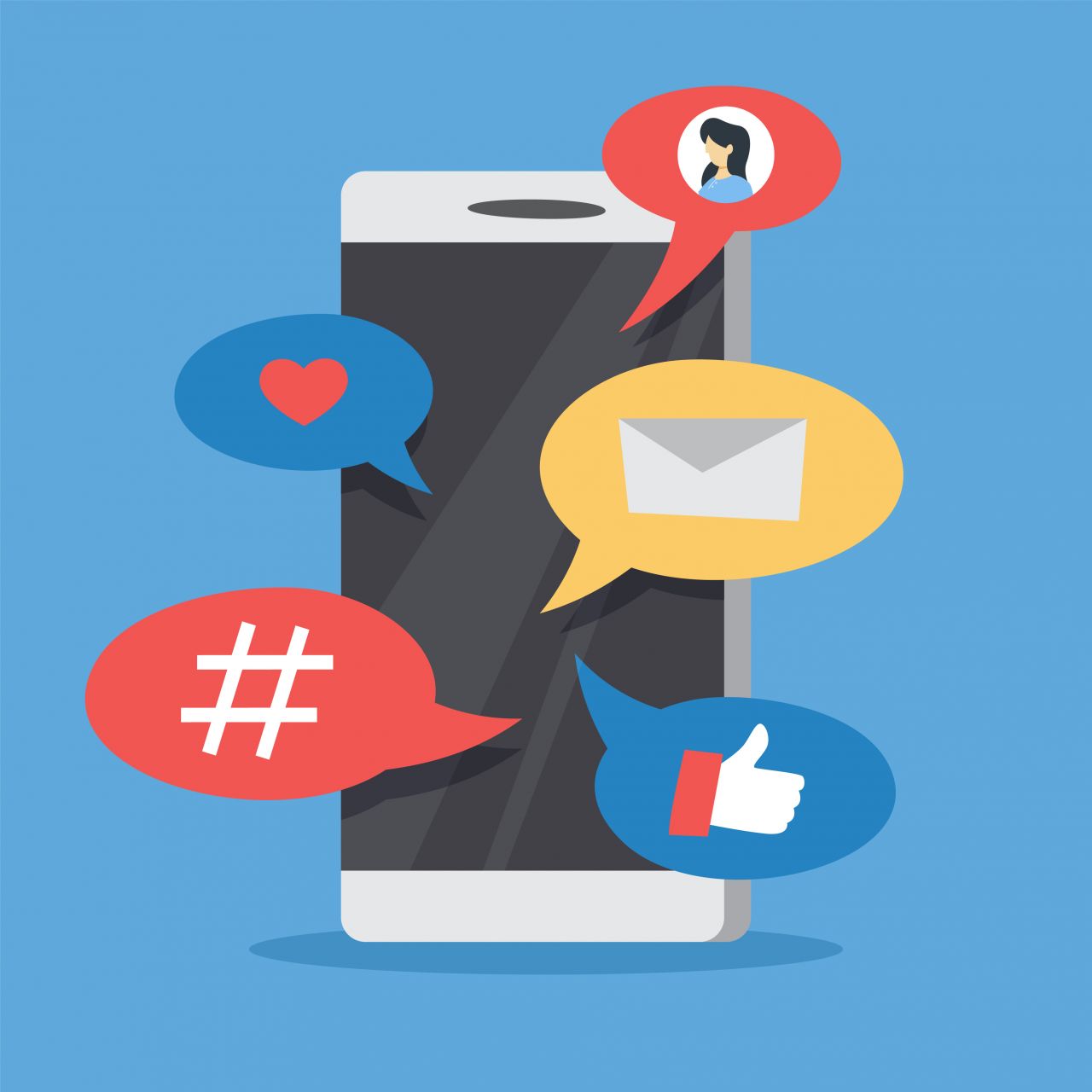 Do you always know what's trending? Like making social media content instead of merely consuming it? Dream of being an influencer? These digital platforms revolutionized the way we communicate and created environments for new businesses to emerge, including for content creator entrepreneurs. Opportunities abound for the curious, driven and creative in these digital times of TikTok, Instagram and YouTube. This camp focuses on getting the most out of social media for personal and professional purposes.
Campers will learn:
How social media can help launch their careers as creators and help brands engage with their audiences.
How to produce compelling photos and videos.
How to find the right platform and audience for their own content ideas.
They'll learn from instructors who launched their own digital projects and regularly break down the basics as educators. This camp introduces students to the practical, professional side of social media. Throughout the week, they'll get hands-on experience, creating content at events on campus and in the community. By the end, campers will recognize the opportunities and meet the challenges posed by social media – they'll be ready to flourish in this digital age.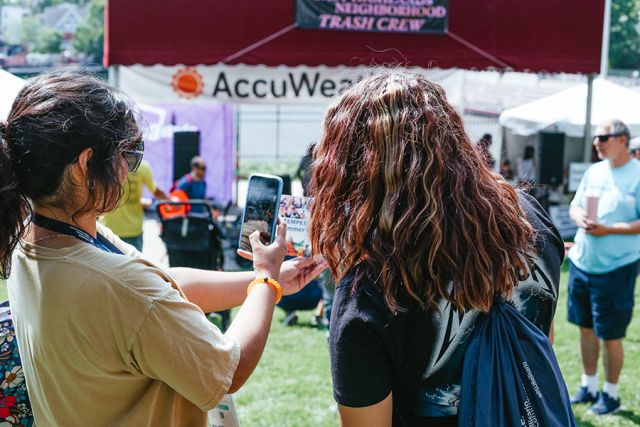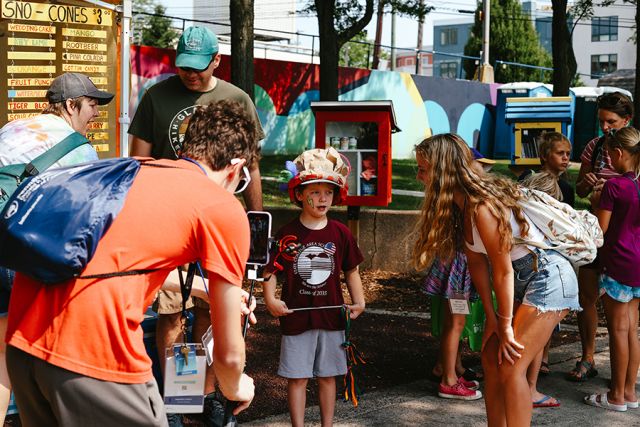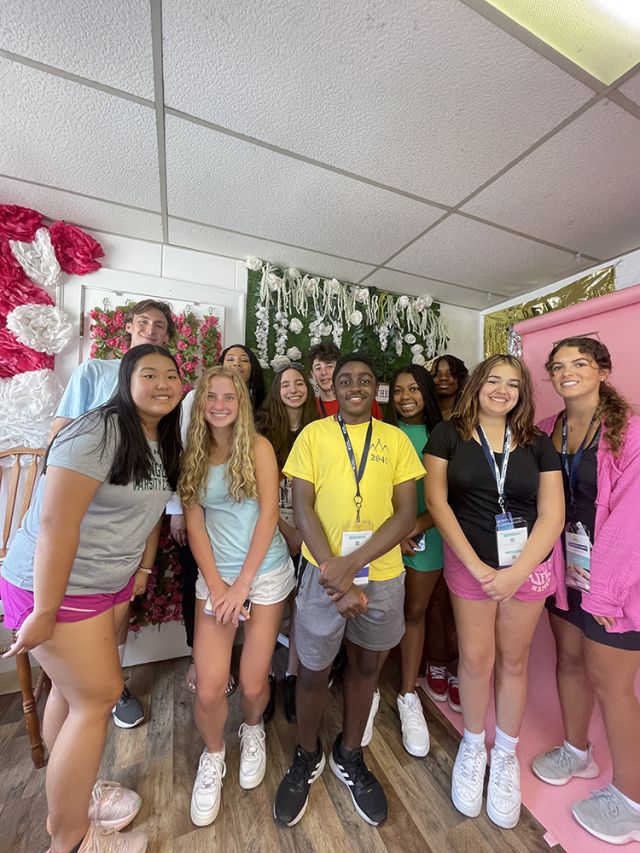 Questions?
Contact Emily Miller (emiller@psu.edu / 814-863-6081) for more information.

Schedule a Virtual Meeting with Emily Miller

Penn State is committed to equal access to programs, facilities, admission, and employment for all persons. It is the policy of the University to maintain an environment free of harassment and free of discrimination against any person because of their actual or perceived age, race, color, ancestry, national origin, sex, sexual orientation, gender, gender identity, physical or mental disability, religion, creed, service in the uniformed services (as defined in state and federal law), veteran status, marital or family status, pregnancy, pregnancy-related conditions, genetic information or political ideas. Discriminatory conduct and harassment violate the dignity of individuals, impedes the realization of the University's educational mission, and will not be tolerated. This access is extended to all university-sponsored youth programs, including 4-H.
The needs of any participant in a youth program will be discussed privately with that child's parent/legal guardian on a case-by-case basis with the goal of promoting a safe environment and quality experience. If you have any questions, please contact the program manager, Colette Rodger, cms324@psu.edu.