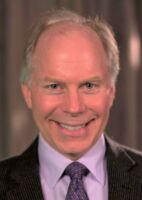 Advertising/Public Relations, Part-Time Faculty
Andrew Lingwall
Part-Time Faculty
Education
Dr. Andrew Lingwall is a professor of public relations at Clarion University of Pennsylvania. He has been a leader in the development and marketing of online courses at the undergraduate and graduate levels at that institution. He has taught communication courses on Penn State's World Campus for the Bellisario College since 2014.
Prior to joining academia, Lingwall worked as an account executive with Russell & Herder Advertising and PR in Minnesota and as a public relations specialist with Tacoma Community College in Washington state. He was also a news reporter, serving eight years as a freelance features writer with The News Tribune in Tacoma.
Lingwall's research agenda focuses on public relations education and student writing skills in programs of journalism and mass communication. In 2017, he co-authored "The Basics of Media Writing: A Strategic Approach," for SAGE Publications. In 2019, he was selected by the Association for Education in Journalism and Mass Communication to be a Scripps Howard Foundation Visiting Professor in Social Media. He worked at ABC-15 in Phoenix to learn social media techniques by shadowing the news team and participating in news events.
Lingwall is passionate about international study and travel. In 2019, he taught a series of graduate seminars in Strategic Communication at Catholic University in Lille, France, and an international public relations course at Universidad de Alcalá near Madrid, Spain. In 2017, Lingwall spent his sabbatical in Aalborg, Denmark, studying public relations education. In 2022, Lingwall plans to travel to New Zealand to study the government's crisis communications messaging during the COVID-19 pandemic.
Contact