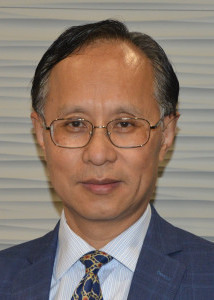 Journalism
Bu Zhong
Associate Professor
Expertise
Social Media
ICT4D
Information Technology and Psychology
Social Networks/Networking
Health Communication
Decision Making
Education
Ph.D.: University of Maryland, College Park, MD
M.A.: University of Missouri, Columbia, MO
Details
Biography
Dr. Zhong is an associate professor in the Donald P. Bellisario College of Communications, Pennsylvania State University. He is also an affiliated professor at Penn State Center for Social Analytics Center (C-SoDA), Center for Advanced Data Assimilation and Predictability Techniques (ADAPT), Media Effects Research Lab, Information Communication Technology for Development (ICT4D) Consortium, Science Communication Program, and the John Curley Center for Sports Journalism. Currently, he is Senior Editor of Computers in Human Behavior (CHB) and serves on the ICA-Affiliated Journal Evaluation Committee, International Communication Association.
Research: His research applies decision-making theories to studying how information processing may affect cognition, mental health, well-being, and behavior change. He has proposed theoretical models for analyzing the associations between information use and behavior change among those in special demographic categories, such as overseas journalists, patients with complex chronic conditions, bus drivers, or victims of the opioid epidemic. His recent work centers on analyzing the impact of distinct information flows like news, branding or health information on users' values, beliefs, and behaviors, in which the role of information and communication technology (ICT) is particularly scrutinized.
He proposes and verifies the concept of "power user" of ICT applications like social media or mobile technology. His research addresses human interaction with ICT, not ICT per se. Special attention has been paid to research projects with profound social consequences and implications. His research has been published in the Journal of Communication, Journalism and Mass Communication Quarterly, Computers in Human Behavior, International Journal of Information Management, Mass Communication and Society, Journalism and Mass Communication Educator, Newspaper Research Journal, Asian Journal of Communication and International Journal of Sports Communication.
Teaching: At Penn State, he teaches journalism and social media analytics, news media ethics, international mass communication, world media system, and TV news reporting for undergraduates, and social media communication and social media research methods & trends for graduate students.
Professional Experience: Before he joined the Penn State faculty, he worked as a journalist for over a decade for China Daily in Beijing, CNN Bureau in Washington D.C., and CNN/USA in Atlanta. He holds a Ph.D. degree from the Philip Merrill College of Journalism, University of Maryland and a Master's degree from Missouri School of Journalism, University of Missouri.
Websites
In the News
Publications
2020-present
Zhong, B., Sun, T., Forde, S., & Payne, G. J. (2021). More than politics: How personality trait and media technology use affect vote likelihood during the 2020 U.S. presidential election. American Behavioral Scientist, 1-19. https://doi.org/10.1177/00027642211003143
Li, X., Fu, Q., Fu, Q., & Zhong, B. (2021). Youths' habitual use of smartphones alters sleep quality and memory: Insights from a national sample of Chinese students. International Journal of Environmental Research and Public Health, 18(5), 1-12, Article 2254. https://doi.org/10.3390/ijerph18052254
Zhao, J., Han, H., Zhong, B., Xie, W., Chen, Y. & Zhi, Mi. (2021). Health information on social media helps mitigate Crohn's disease symptoms and improves patients' clinical course. Computers in Human Behavior, https://doi.org/10.1016/j.chb.2020.106588
Zhong, B., Jiang, Z., Xie, W., & Qin, X. (2020). Association of social media use with mental health conditions of nonpatients during the COVID-19 outbreak: Insights from a national survey study. Journal of Medical Internet Research, 22(12), 1-15, Article e23696. https://doi.org/10.2196/23696
Zhong, B., & Chen, J. (2020). Health information helps mitigate adolescent depression: A multivariate analysis of the links between health information use and depression management. Child: Care, Health and Development, 47(2), 201-207. https://doi.org/10.1111/cch.12831
Zhong, B., Huang, Y., & Liu, Q. (2020). Mental health toll from the coronavirus: Social media usage reveals Wuhan residents' depression and secondary trauma in the COVID-19 outbreak. Computers in Human Behavior, 114, 1-10. https://doi.org/10.1016/j.chb.2020.106524
Sun, T., & Zhong, B.* (2020). Multitasking as multisensory behavior: Revisiting media multitasking in the perspective of media ecology theory. Computers in Human Behavior, 104, 1-8. doi:10.1016/j.chb.2019.09.027 (*corresponding author)
Zhong, B. (2020). Social consequences of internet civilization. Computers in Human Behavior, 107, Article 106308. https://doi.org/10.1016/j.chb.2020.106308
Zhong, B., Wang, X. & Yang, F. (2020). More than an apple: Better working lunch enhances bus drivers' well-being and work performance. International Journal of Occupational Safety and Ergonomics. 1-10. doi: 10.1080/10803548.2019.1662980
Shi, D.-H., Zhong, B., & Biocca, F. (2020). Beyond user experience: What constitutes algorithmic experiences? International Journal of Information Management, 52, 1-11, Article 102061. https://doi.org/0.1016/j.ijinfomgt.2019.102061
Hu, B., & Zhong, B. (2020). Trust it and verify it: Examining smartphone users' motivation for information verification. Journalism Research, 172(8), 71-84. (The paper is in Chinese and published in a peer–reviewed journal based at Fudan University, Shanghai, China.)
Contact
Bu Zhong
7 Carnegie Building
University Park, PA 16802
814-865-1023
bxz11@psu.edu