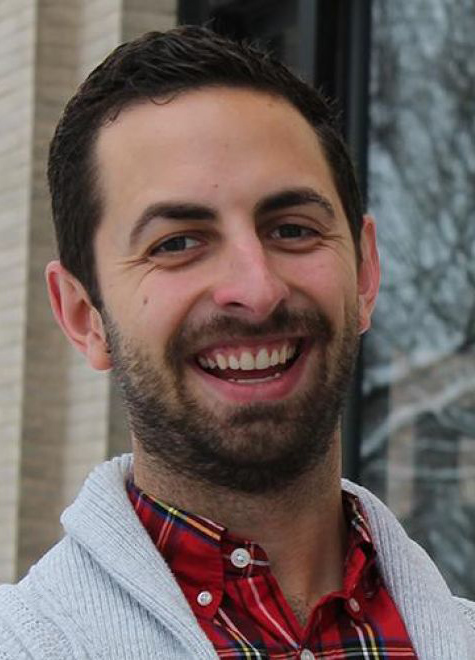 Media Studies
Chris Skurka
Assistant Professor
Education
Ph.D.: Cornell University
Master's: University of Illinois Urbana-Champaign
Bachelor's: Aquinas College
Details
Biography
Chris Skurka is an assistant professor in the Department of Film/Video and Media Studies and is a member of the Science Communication Program faculty. His research centers on the effects of public communication efforts to promote engagement with health, science, and environmental issues. Issues of interest include climate change communication, anti-tobacco messaging, and communication about the social determinants of health. He is particularly interested in the role of emotion in how audiences respond to such media messages. Often, he studies how media messages can promote civic engagement, such as support for social policies and willingness to engage in political activism.
Dr. Skurka has received top paper awards from the National Communication Assocation conference and the International Communication Assocation conference. In 2019, he received the AEJMC Science, Health, Environment, and Risk Communication Article of the Year Award. His work has been supported by the National Science Foundation.
Dr. Skurka teaches research methods, science/health/environmental communication, and political communication in the Department of Media Studies and the Department of Advertising/Public Relations.
Websites
In the News
Publications
Skurka, C., Wheldon, C. W., & Eng, N. (In press). Targeted truth: An experiment testing the efficacy of counterindustry tobacco advertisements targeted to Black individuals and sexual and gender minority individuals. Nicotine & Tobacco Research. https://doi.org/10.1093/ntr/ntab032
Skurka, C., Reynolds-Tylus, T., Quick, B., & Hartman, D. (2021). What's at stake: Evaluating a Run-Hide-Fight® intervention video through the lens of vested interest theory. Journal of Health Communication. https://doi.org/10.1080/10810730.2021.1885084
Skurka, C. (2021). Will it teach them a lesson? Validating a measure of retributive efficacy in social issue activism. Political Behavior. https://doi.org/10.1007/s11109-020-09665-8
Skurka, C., Niederdeppe, J., & Winett, L. (2020). There's more to the story: Both individual and collective policy narratives can increase support for community-level action. International Journal of Communication, 40, 4160–4179.
Skurka, C., Winett, L., Jarman-Miller, H, & Niederdeppe, J. (2020). All things being equal: Distinguishing proportionality and equity in moral reasoning. Social Psychological and Personality Science. https://doi.org/10.1177/1948550619862261
Skurka, C., Niederdeppe, J., & Nabi, R. (2019). Kimmel on climate: Disentangling the emotional ingredients of a satirical monologue. Science Communication. https://doi.org/10.1177/1075547019853837
Skurka, C., Kalaji, M., Dorf, M., Kemp, D., Greiner Safi, A., Byrne, S.,…Niederdeppe, J. (2019). Independent or synergistic? Effects of varying size and using pictorial images in tobacco health warning labels. Drug & Alcohol Dependence, 198, 87-94. https://doi.org/10.1016/j.drugalcdep.2019.01.034
Skurka, C. (2018). You mad? Using anger appeals to promote activism intentions and policy support in the context of sugary drink marketing to kids. Health Communication. https://doi.org/10.1080/10410236.2018.1536943
Skurka, C., Niederdeppe, J., Romero-Canyas, R., & Acup, D. (2018). Pathways of influence in emotional appeals: Benefits and tradeoffs of using fear or humor to promote climate change-related intentions and risk perceptions. Journal of Communication, 68, 169-193. https://doi.org/10.1093/joc/jqx008
Contact
Chris Skurka
222 Carnegie Building
University Park, PA 16802
814-863-1482
cjs7142@psu.edu