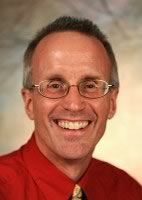 Journalism
Christopher Ritchie
Associate Teaching Professor
Education
Bachelor's: Shippensburg University
Details
Biography
Chris Ritchie joined the Donald P. Bellisario College of Communications in 2001, following 20 years at newspapers throughout New England and the Mid-Atlantic. He began his career at a weekly newspaper in Maryland and served as features editor at the Delaware State News and rewrite desk chief at the Middlesex News, a suburban Boston daily.
In 1987, he returned to his hometown of Wilkes-Barre, Pa., and the Times-Leader. There, he held senior newsroom positions including night city editor, assistant managing editor/features, interim editorial page editor and development editor. As development editor, Ritchie was responsible for long-range projects, newsroom personnel and led Times Leader staffers to three consecutive state press association annual awards for ongoing news coverage.
Ritchie is also the author of two books about toy trains. He and his wife Sally have children, Eric and Ingrid, and live in Wilkes-Barre.
In the News
Contact
Christopher Ritchie
218 Carnegie Building
814-865-1336
cbr10@psu.edu