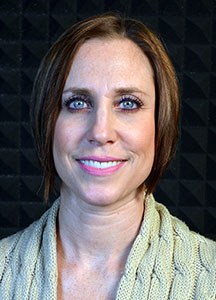 Staff
Colette Rodger
Development Assistant
Education
Bachelor's: Penn State Smeal College of Business, Marketing
Details
Biography
Colette Rodger joined the Bellisario College in 2005 and currently serves as the development assistant. Her focus is on project management for events to engage alumni, students, and all stakeholders; as well as solutions to business processes.

Prior to working in development, Rodger was the manager of internships for the Bellisario College. While working in this position, she helped to support 500+ students who completed for-credit internships each year. Helping to guide students towards their career goals, resumes, cover letters, mock interviewing, and career fairs.
Rodger serves on the Women in Media Leadership Advisory Group for the college, Difficult Dialogs Discussion Group for university development, and previously served on the University Staff Advisory Council.
Contact
Colette Rodger
College Heights School, #114L
University Park, PA 16802
814-865-9044
cms324@psu.edu