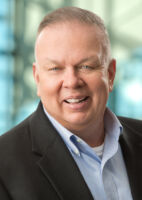 Advertising/Public Relations
Dave Wozniak
Donald P. Bellisario Career Advancement Professor, Assistant Teaching Professor
Education
Bachelor's: West Virginia
MBA: Penn State
Details
Biography
Dave Wozniak joined the Donald P. Bellisario College of Communications as an assistant teaching professor in the Department of Advertising/Public Relations in March 2019. His background includes broad experience in all aspects of advertising, branding, integrated communications and sports marketing on both the client and agency sides of the business.
Prior to his arrival at Penn State, he served as vice president of advertising and sponsorships for Lincoln Financial Group. During his 15-year tenure at Lincoln Financial, he was responsible for a wide array of initiatives that were designed to build a strong Lincoln Financial Group brand, including strategy development, consumer and business-to-business advertising programs, content and social media strategy, corporate identity management and brand communications program integration across the Lincoln enterprise. He was also responsible for overseeing Lincoln's long, successful partnership with the Philadelphia Eagles, including the development of experiential programs as the naming rights partner for Lincoln Financial Field. Under his leadership, several of Lincoln's campaigns have been recognized for communications excellence, including the Financial Communications Society and EFFIE awards.
He also served as director of advertising from 1998-2003 at the Principal Financial Group in Des Moines, Iowa. Previously, he spent ten years at N.W. Ayer & Partners in Detroit, Michigan where he was the account director on the General Motors brand advertising program. He was also the advertising manager at Barnett Banks of Florida, Inc. Wozniak is an active member of the Financial Communications Society, the Association of National Advertisers, and serves on the executive committee for the Conference Board Council on Corporate Brand Management and Strategy.
Contact