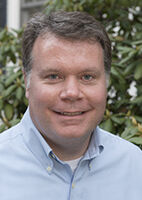 Telecommunications and Media Industries
David Norloff
Assistant Teaching Professor
Education
Bachelor's: Penn State
Master's: Rutgers
Details
Biography
David Norloff is a wireless industry veteran who joined the Department of Telecommunications and Media Industries after a 20-year career leading technology and wireless initiatives. His diverse corporate experience includes leadership positions in management consulting, product strategy, and product development.
While at Nextel, he led the Inter-Carrier Messaging, Multimedia Messaging Service (MMS) product launches and served on the 4G technology strategy team after the Sprint merger.
He returned to Penn State in 2007 to lead cross-functional technology initiatives for Outreach. In 2009, he developed COMM 483 – Wireless Communications Industry for the Bellisario College of Communications and introduced COMM 484A – Wireless Devices and Global Markets in 2013.
He is the proud recipient of two teaching awards:
Deans' Excellence Award for Outstanding Faculty Associate (2014)
Deans' Excellence Award – Teaching (2019).
In 2016, he was elected by a student to serve as Telecommunications Faculty Marshal.
A longtime advocate of student entrepreneurship, he is actively engaged as a Mentor for Happy Valley LaunchBox and served as the first faculty co-chair for Penn State Startup Week 2021.
He is currently developing a Penn State consortium to analyze the multi-disciplinary aspects of autonomous vehicles and their potential impact on society.
Contact
David Norloff
313 Willard Building (Bellisario Media Center)
814-865-1616
dcn101@psu.edu