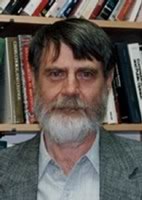 Dennis Davis
Professor Emeritus
Education
Ph.D.: University of Minnesota
Bachelor's: St. Olaf College
Details
Biography
Dennis Davis' teaching and research center on mass communication theory, new media literacy, international communication, research methods and political communication. He has served as a tenured full professor at Cleveland State University, Southern Illinois University and the University of North Dakota.
He was director of the School of Communication at the University of North Dakota and has served as editor of the Journal of Broadcasting & Electronic Media, published by the Broadcast Education Association. He is a member of the editorial review board for the Journal of Communication and Communication Quarterly. He regularly reviews research for several other journals, including the Journal of Broadcasting and Electronic Media and Political Communication.
He has co-authored four books on political communication, mass communication theory and news audience research. He has published 15 book chapters, 13 journal articles and 11 book reviews, and has presented more than 50 research papers at state, regional and national meetings. He has headed divisions of the Association for Education in Journalism and Mass Communication and the National Communication Association.
In 1979-1980, he was a Fulbright Senior Lecturer at the University of Amsterdam and the University of Louvain la Neuve. In 1996, he attended a Fulbright-sponsored seminar on German mass media and media research. His research has won the Donald McGannon Award for Social and Ethical Relevance in Communication Policy Research from Fordham University and the Broadcasting Preceptor Award from San Francisco State University. Teaches media theory and research.
Contact