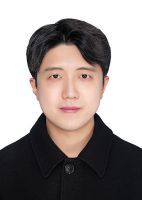 Student-PHD
Dong Wook Jeong
Details
Biography
DongWook Jeong is a first-year Ph.D. student from South Korea.
Since Jeong was in primary school, he has been a crazy fan of variety shows and K-pop music, which led him to pursue being a TV producer. Thus, he started media & communication studies at Korea University (Seoul, South Korea). However, during his junior year, he took media economics and media policy and regulation classes and decided to study more about media economics and policy at graduate school. Therefore, instead of becoming a TV producer, he started a master's degree in media & communication at Korea University.
At Penn State, Jeong would like to investigate how algorithm-based over-the-top services (OTT) affect media diversity and the relationship between its regulation and the First Amendment. Furthermore, he is interested in establishing rationales for game and esports policy based on media studies.
Contact