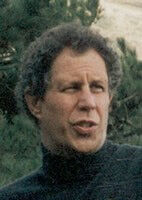 Emeritus
Dorn Hetzel
Professor Emeritus
Education
MFA: California Institute of the Arts
Master's: New York University
Bachelor's: New York University
Details
Biography
Dorn Hetzel is a pioneer of the film program at Penn State whose family has been connected with the University since the 1920s.
Hetzel joined the Penn State faculty in 1975, even before the mass communications program had college status. Throughout his career, he has been a guiding force, calming voice and valuable resource during the growth of the communications program in general and the film-video program in particular. During his career, Hetzel has been honored for his teaching on several occasions while maintaining a robust professional resume.
His work has focused on both documentary and narrative films as well as photography. His credits include work as a writer, editor and director. Support for his productions has come from organizations such as the National Endowment for the Arts, the National Science Foundation, the Louis B. Mayer Foundation and the Walt Disney Lund Foundation, among others. Hetzel's films have been broadcast on both public and commercial television, in this country and abroad, and exhibited at The Museum of Modern Art and The Metropolitan Museum of Art in New York and the Cinémathèque Français in Paris. He teaches screen writing, production, criticism and analysis.
His grandfather, Ralph Dorn Hetzel, was the 10th president of the University, and is revered as a prudent man who deftly steered the institution through the Great Depression and the years encompassing World War II. The Hetzel Union Building (HUB) was built and named for him in 1953. The facility was renovated to keep up with growing student enrollment four times from 1973 to 1997, when it became the HUB-Robeson Center with the integration of the Paul Robeson Cultural Center.
In the News
Contact