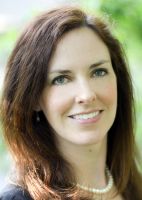 Advertising/Public Relations
Heather Shoenberger
Associate Professor
Expertise
Advertising
Authenticity and Persuasive Communication
Emerging Technology
Consumer Behavior in Reaction to Media
Health Communication
Details
Biography
As the advertising and media landscape adapt to evolving innovation, Shoenberger seeks to understand the impact on consumers but also, potential avenues to make media content better, more relevant, and where possible, healthier for consumer consumption.
One theme she is currently focused on is the role of perceived authenticity as it offers context to explain digital advertising efficacy, consumer attitudes, health outcomes and behaviors as a result of an escalation of exposure to digital media and the digital manipulation of media content. Understanding the consumer's perception of authenticity and its persuasive impact may be paramount to the beginning of creating defenses against misinformation, digital enhancements, and other types of misleading information in the media realm.
She has published work in journals including the Journal of Advertising Research, The International Journal of Advertising, Communication Research, and the Journal of Health Communication, among others.
In the News
Contact