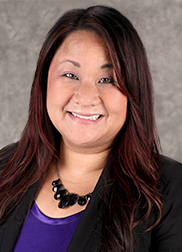 Advertising/Public Relations
Holly Overton
Associate Professor
Details
Biography
Dr. Holly Overton is an associate professor in the department of advertising/public relations and the director of research for the Arthur W. Page Center for Integrity in Public Communication. She is also an affiliate with the Center for Socially Responsible Artificial Intelligence. Before joining the faculty in the Bellisario College, Dr. Overton held a tenured position as an associate professor in the School of Journalism and Mass Communications at the University of South Carolina and a tenure-track position in the department of communication/journalism at Shippensburg University. She brings more than five years of practical experience to her teaching, including positions in corporate marketing, higher education, and the nonprofit sector.
Dr. Overton conducts public relations research in the areas of corporate social responsibility communication and corporate social advocacy. Her research also focuses on examining psychological factors that impact information processing and engagement among publics, nonprofit public relations, and the persuasive impact of messages and technological factors in public relations contexts. She has published over two dozen peer-reviewed journal articles. Her work has appeared in over a dozen journals, including Mass Communication and Society, Public Relations Review, Journal of Applied Communication Research, Journalism and Mass Communiction Quarterly, Journal of Advertising Research, International Journal of Advertising, International Journal of Strategic Communication, Public Relations Journal, Journal of Communication Management, and Corporate Communications: An International Journal, among others. She has presented more than 45 conference papers at national and international conferences where she has won numerous top paper awards.
Dr. Overton's research grant awards include a grant from the Glen M. Broom Center for Development in Public Relations and four Arthur W. Page Center Legacy Scholar Grants. She was named a Page Center Legacy Scholar in 2014, 2015, and 2018, and Senior Research Fellow in 2020. In 2019 she was named Educator of the Year by the South Carolina Chapter of the Public Relations Society of America (PRSA) and has won several other teaching and mentorship awards.
Dr. Overton currently serves as vice-head of the Association for Education in Journalism and Mass Communication (AEJMC) Public Relations Division. She has served in leadership roles for the division since 2014, including vice-head elect (2020-2021), chair of the research committee (2019-2020), vice-chair of the research committee (2018-2019), chair of the social event committee (2017-2018), vice-chair of the social event committee (2016-2017), a committee member of the social event committee (2015-2016), and as chair of the graduate student liaison committee for two years (2014-2016). She has also served as a member of the executive leadership team for the PRSA Educators Academy for two years (2018-2020). Dr. Overton sits on the editorial board of the Journal of Public Interest Communication and serves as an ad-hoc reviewer for over a dozen journals.
Contact
Holly Overton
211 Carnegie Building
University Park, PA 16802
814-867-2277
hko104@psu.edu