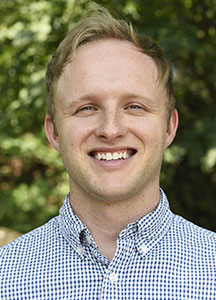 Details
Biography
After earning his bachelor's degree, Jason Freeman spent three years working as an account executive in the New York City advertising industry on accounts that included Bank of America, Pepperidge Farms and SeaWorld Parks and Entertainment.
Freeman earned his master's degree in communications at Brigham Young University in 2017. While at BYU, he participated in a variety of research projects relating to product placement, intercultural communications and visual communications. Several of these projects have led to conference papers and journal publications.
Current areas of scholarly interest include covert advertising and its implications across a variety of contexts including: native advertising, embedded video advertising directed at children, and the use of product placement in film narratives. Freeman enjoys spending time outdoors with his wife, Ashley, and is an avid hiker and fly fisherman.
Contact