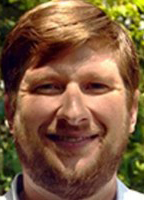 Advertising/Public Relations
Jeffery Conlin
Education
Bachelor's: Wittenberg University
Master's: Syracuse University
Ph.D.: Penn State
Details
Biography
Jeff Conlin is a lecturer in the Department of Advertising and Public Relations. He recently earned his Ph.D. in mass communications from the Bellisario College.
At Penn State, Conlin teaches applied public relations writing and media relations methods, as well as search engine marketing courses. He is also an award-winning practitioner with more than 16 years of agency, start-up and corporate experience in public relations and digital advertising roles. Conlin's professional communication work spans areas such as transportation, ecommerce, food and carpet manufacturing, nonprofit and environmental conservation. He earned an M.S. in communications management at Syracuse University's S.I. Newhouse School of Public Communications. Conlin received his B.A. degree in American studies at Wittenberg University.
Conlin's research interests are at the intersection of strategic communication, science and political contexts. Specifically, he studies the persuasive effects of messages, images and emotions in relation to environmental and public health risks. Conlin's dissertation examined mechanisms of discrete emotions and persuasion in narratives about feral pigs as risk carriers. In 2019, he received a grant from the Arthur W. Page Center to study the effects of narrative political advertising in the last senatorial and gubernatorial midterm elections.
Contact
Jeffery Conlin
53 Greenberg Building
University Park, PA 16802
814-863-4367
jdc36@psu.edu