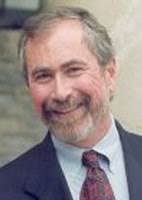 Jeremy Cohen
Associate VP Emeritus, Undergraduate Education
Expertise
Democratic Engagement
Communication and Education
Education
Ph.D.: University of Washington
Master's: University of Southern California
Bachelor's: San Francisco State University
Details
Biography
Jeremy Cohen, served as professor of media studies, interim dean and as associate vice president and senior associate dean for undergraduate education at the University. He was also program chair of the Intercollege Bachelor of Philosophy Degree. He was appointed in 2005 to the Governor's Pennsylvania Commission on College and Career Success. His scholarship focuses on relations among democratic engagement, communication and education.
Cohen is past editor of Journalism & Mass Communication Educator (for which he received the AEJMC 2006 Outstanding Service Award) and former editor of Journal of General Education. A widely published scholar on First Amendment law and on the pedagogy and learning implications of public scholarship, Cohen founded Penn State's Laboratory for Public Scholarship and Democracy and the Intercollege Minor in Civic and Community Engagement. He chairs Penn State's Faculty Public Scholarship Associates. He co-edited with Rosa Eberly "New Directions in Teaching and Learning: A Laboratory for Public Scholarship and Democracy," co-authored "Charting the Future of Communication and Law" (with Tim Gleason) in Communication and Law: Multi-disciplinary Approaches to Communication and Law and published "Public Scholarship" in Encyclopedia of Youth Engagement in 2005-06. Schenck v. U.S., Abrams v. U.S., and Near v. Minnesota are forthcoming in "Encyclopedia of the History of American Journalism," as is "Portrait of the Academy as a Young Citizen" for the Kettering Foundation Higher Education Exchange, and "Higher Education, Democratic Capacity, and Public Scholarship" for Campus Compact.
Cohen served on the Association for Education in Journalism and Mass Communication Publications Committee. The author of "Congress Shall Make No Law" and co-author of "Social Research in Communication and Law," Cohen completed his Ph.D. in communication at the University of Washington and was a tenured faculty member in the Institute for Communication Research/Department of Communication at Stanford University before joining Penn State in 1994.
An avid underwater photographer, Cohen is a member of the American Academy of Underwater Sciences and serves on the Penn State Science Diving Dive Control Board.
In the News
Contact
Jeremy Cohen
417 Old Main
University Park, PA 16802
jxc45@psu.edu